Sumo Trio cultivation equipment test
---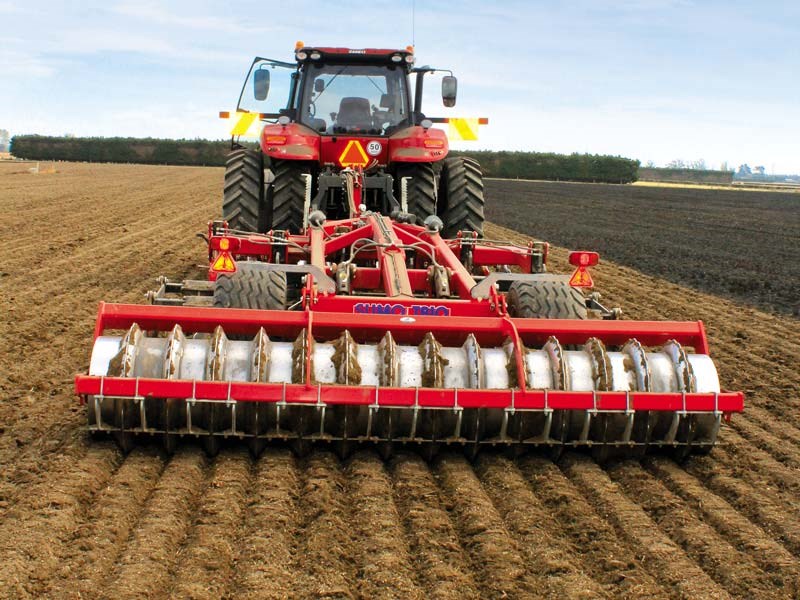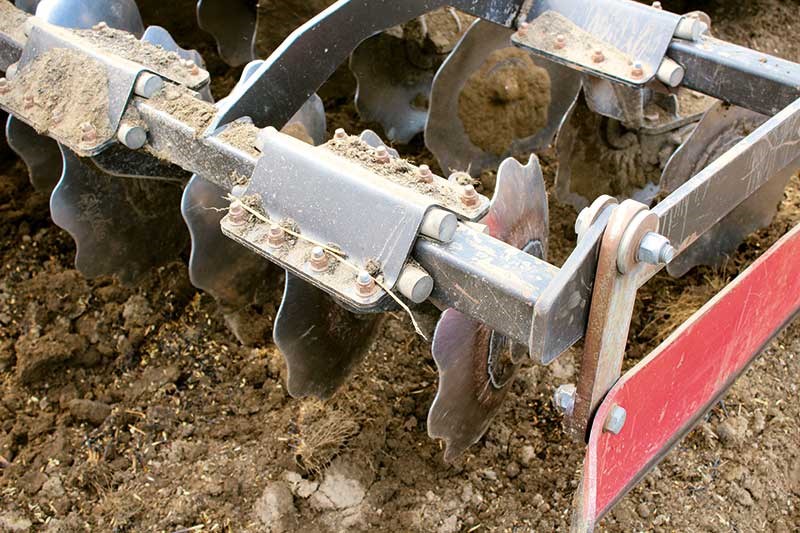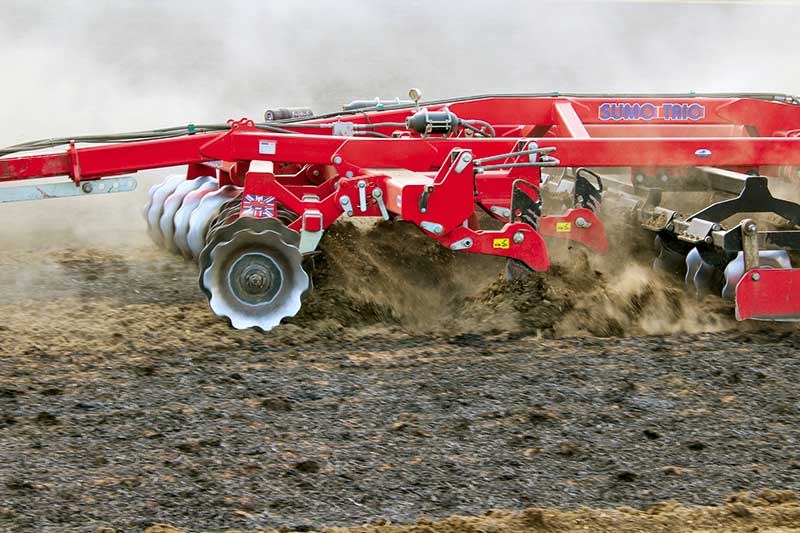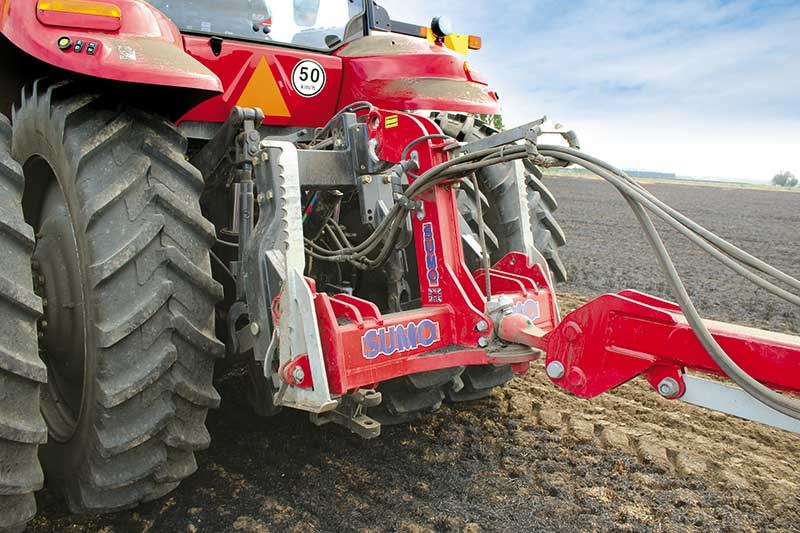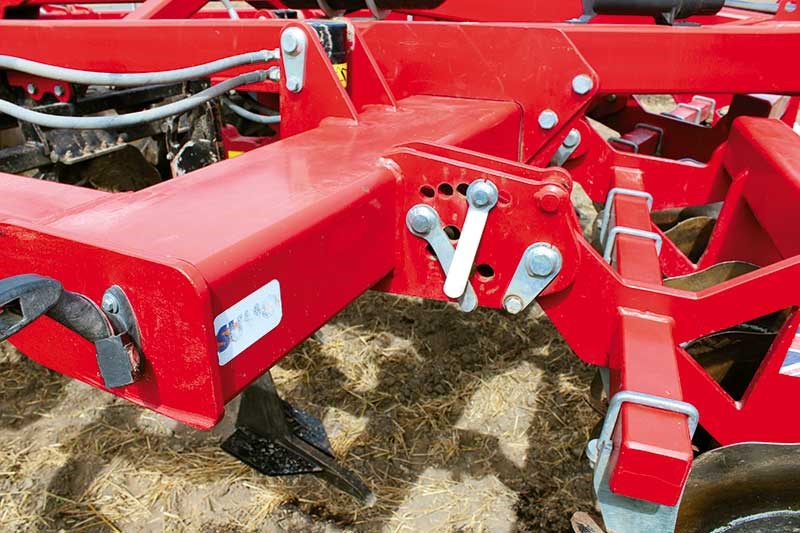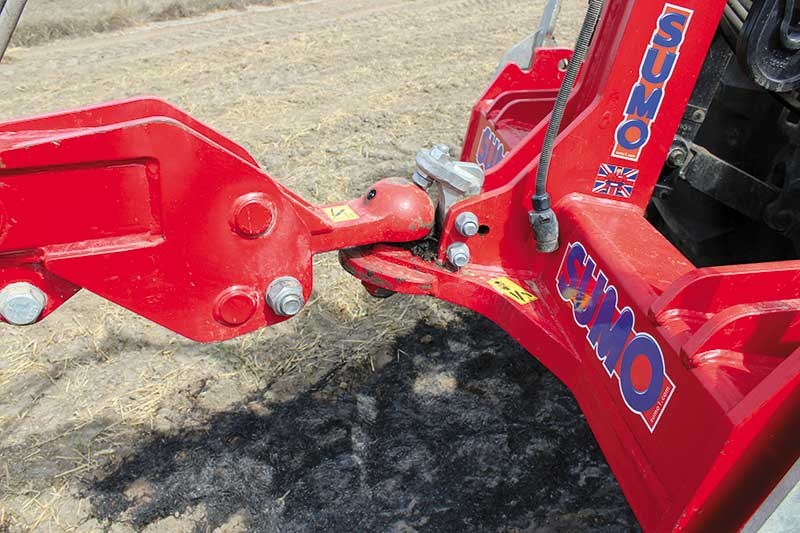 This month Farm Trader got the opportunity to check out the Sumo Trio. Find out how we got on…
I have had some experience in the past using Sumo equipment, while working in the UK where it is built. I remember being very impressed at the time, so I was fairly keen to find how it copes with our conditions out here.
New Zealand Tractors Limited has been operating and importing equipment for over 25 years, bringing in a wide range of machinery from around the world to meet the needs of New Zealand farms, with a strong focus on providing quality equipment and after-sales service. It has been the importer for Sumo equipment into New Zealand for the last eight years.
Operation
I caught up with the Sumo Trio operating near Winslow, south of Ashburton in Canterbury, where it was cultivating burnt-off wheat stubble in a single pass before drilling. It was being pulled by a Case Magnum 280 which definitely knew the 3.5-metre-wide Sumo was behind it, although was managing a respectable 10 to 12 kilometres an hour with a fuel consumption around 45 litres an hour.
The legs were working down to around 300mm and removing any compaction, even in the tramlines and the discs were doing an excellent job mixing and breaking up the soil on top. Although burnt stubble is probably the easiest test for any machine, the finish left after one pass was a reasonably fine, firm seed bed which I would be happy to drill straight into.
While most new machinery these days is fairly well built and heavy-duty, it's my impression that the Sumo steps it up another level with some seriously thick plate steel and box section used throughout which adds to the strength and overall weight of the machine.
Transport may be an issue for some, with a fixed overall width over 3.5 metres making it quite wide on the road and in gateways, although there are plenty of options with small fixed and larger folding models available. Large Alliance 480/45-70 tyres provide good stability when it is being transported and hydraulic brakes are great to be able to bring the machine to a stop.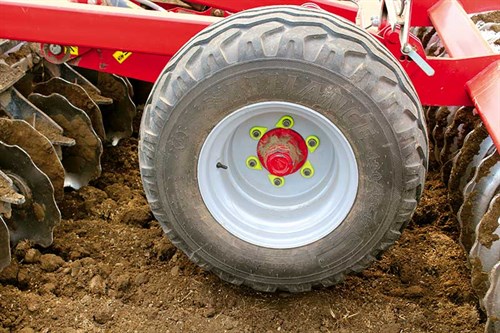 Headstock
Starting up the front with a heavy-duty three-point linkage quick hitch-style headstock; using a ball and spoon coupling to connect to the drawbar gives a fixed connection point with no slop and very good pivoting movement in all directions. This hitch setup works really well as it allows for tighter turns than a standard drawbar and makes it easy to operate due to the fact the whole machine can be lifted out of the ground on the roller with the tractor's linkage arms when turning on the headlands.
The ball and spoon coupling also makes it quick and easy to unhook and leave the machine in the field. It was good to see the headstock incorporate holes for cat 2/3/4 pins, as well as a hose holder and clever stands which make it easy to hitch and unhitch from the tractor.
A telescopic drawbar gives the option of more length, allowing the machine to be used on tractors with duals without compromising the manoeuvrability, and the hefty box section frame stretches down the length of the machine back to the roller and carries the weight of all the components.
Legs
Six hefty legs are staggered in two rows across the width of the machine in wide spacings that allow trash to flow through the machine. They use a long pointed tip and wings to lift and break up soil, removing any compaction without bringing the subsoil to the surface. Replaceable wear parts on the points wings and shins are easy to replace and will keep running costs to a minimum.
The depth of the legs is adjustable down to 400mm. A handle on top of the leg and a series of holes with a pin make it easy to adjust them. Overload protection is a must and the Sumo uses an adjustable hydraulic system with accumulators and a pressure gauge. A cast carrier arm and hydraulic ram on each leg allow it to move up and away from any obstructions without swinging back into the discs.
Rear discs
Behind the legs you'll find two opposing rows of 500mm scalloped concave discs which cultivate and incorporate the top layer of soil. They are designed to operate at a reasonable forward speed to quickly throw the soil to one side then back to break it up and mix soil and residue. They are arranged in pairs on a short axle with a pair of bearings in-between the discs on the carrier arm.
This arm is then clamped to the frame with rubber blocks which are sandwiched in to allow some movement if a solid object is struck. The angle of cut is fixed, while boards on the side keep the soil inside the working width, ensuring a level finish pass to pass.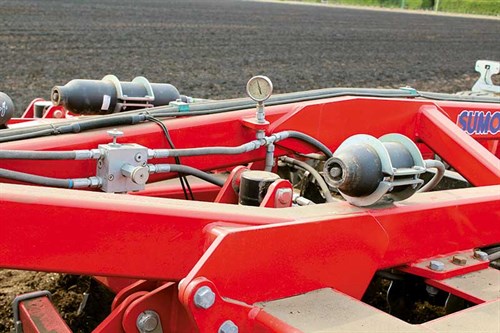 Roller
Following up last of all, is a massive steel multi packer roller which uses a 600mm diameter barrel. With deep shoulder rings spaced out on it, that takes the total diameter out to 800mm, which further smashes up any clods behind the discs while levelling and consolidating the surface. The weight in this roller helps keep the rest of the machine in the ground in the hardest soils.
Sizeable robust greaseable bearings are used to carry the roller, scrapers keep it clean and the shape of the rings keep it turning in all conditions. The depth of the machine is controlled off the roller and it again uses a simple pin and hole setup which make it easy to adjust.
The verdict
Although I have had some prior experience with Sumo machine overseas, I was once again well impressed to see it in action in New Zealand conditions. The build quality throughout is outstanding, with some seriously heavy-duty steel used to build a strong and robust machine. The finish left behind after just a single pass was also very impressive.
Although a reasonably high horse power tractor is required to achieve a decent forward speed, the fact that a very good seed bed can be created in a single pass should appeal to anyone wanting to lower their cultivation and establishment costs.
Pros
Incorporates surface and sub soil cultivation in one pass.
Heavy duty quick hitch style headstock with a ball and spoon coupling.
Adjustable legs that work down to up to 400mm to loosen any compaction.
Hydraulic auto reset legs that can also be lifted completely out of work from the tractor.
Both front and rear discs can be easily removed if you want a dedicated sub-soiler.
Massive 800mm diameter multipack roller on the rear to level and consolidate soil.
Simple and easy adjustments that use pin and hole setup on most components.
Cons
Transport width over 3.5 metres.
High horsepower requirements.
Read the full test in issue #231 of Farm Trader magazine. Subscribe here.
Keep up to date in the industry by signing up to Farm Trader's free newsletter or liking us on Facebook