UBCO 2x2 electric bike review
---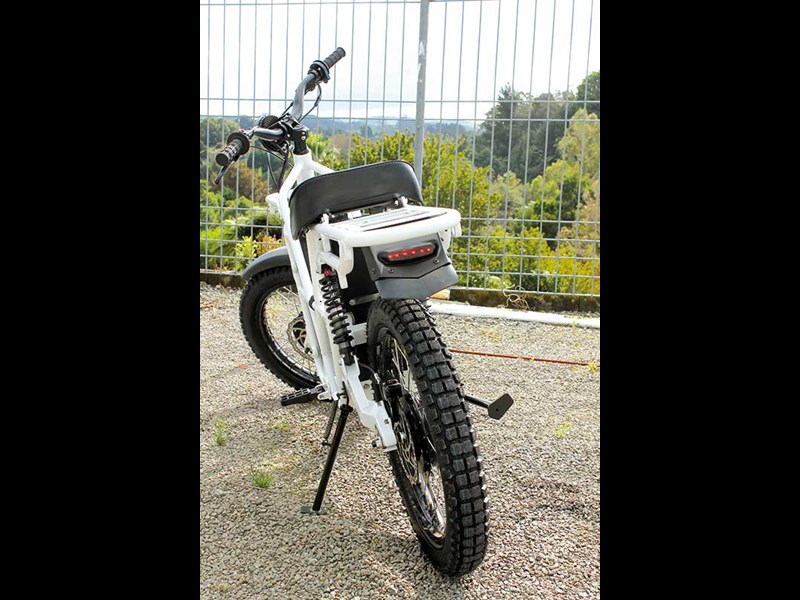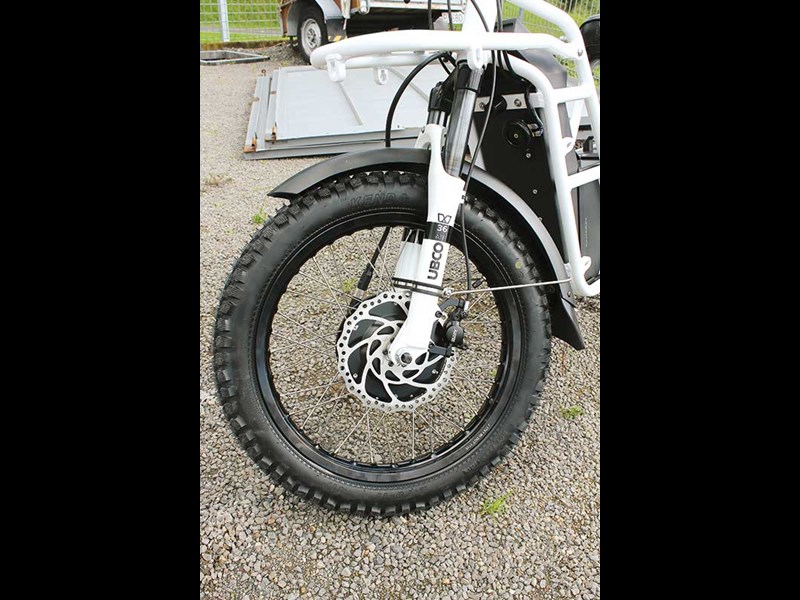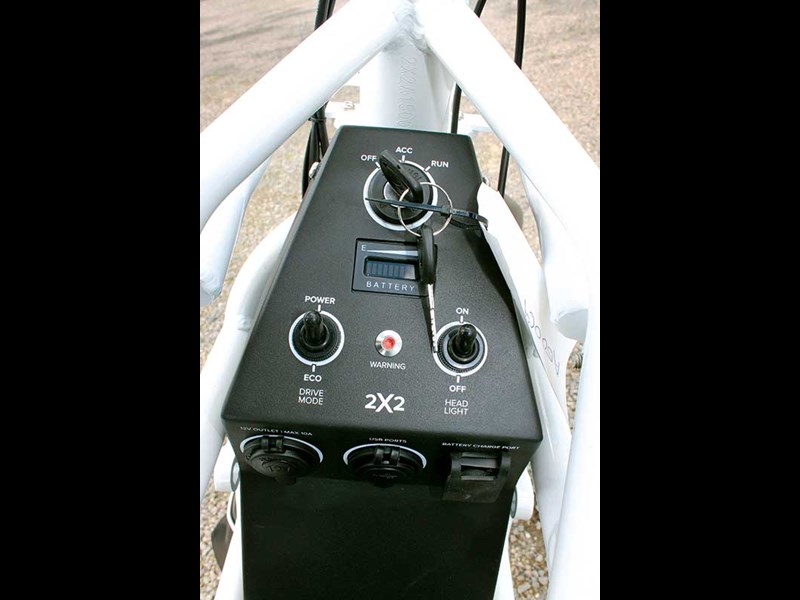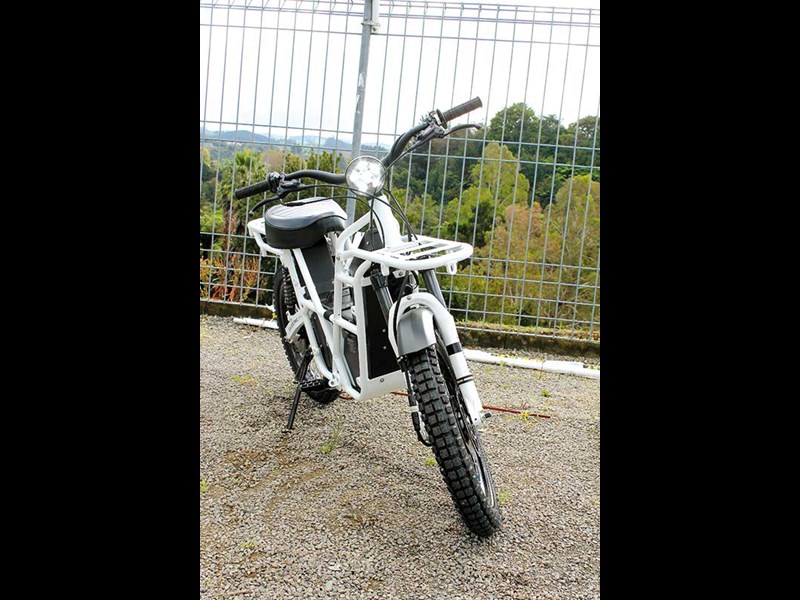 Check out this review of the innovative new UBCO 2x2 electric bike…
I'm not 100 percent certain who the most creative nation on the planet is, but I would rate New Zealand right up there with the best of them.
I say this because New Zealand has always been a leader in the agricultural world, right from the days of the first frozen meat and dairy shipment in Dunedin back in 1882. Kiwis don't really see problems; they see challenges that require a bit of thought to come up with a solution.
Another example of this is New Plymouth motorcycle dealer Johnny Callender. He is the man behind the beginning of bike use on farms, with his invention the Mountain Goat; a two-wheeled bike with tractor-type tyres, primitive suspension, a no-frills seat and a metal tool box built in close behind the rider. It could go places the Landrover couldn't and wasn't going to wander off like your horse might have once you got where you were going.
Fast-forward
In 2014, Anthony Clyde and Daryl Neal revealed their UBCO electric bike prototype at the National Agricultural Fieldays at Mystery Creek. Having both spent 10 years in the e-bike industry, Clyde and Neal came up with the idea of an electric bike for a variety of uses; from hunting and adventure tourism to farming. Some of the characteristics of this bike are not too dissimilar to its distant relative, the Mountain Goat.
It was light enough to be lifted out of deep ruts or bogs and had a low centre of gravity that made it easy to ride in steep country. The UBCO has a low seat with a step through design to make getting on and off easy; and a strong, lightweight alloy welded frame. The 1kw electric drive motors used on the UBCO bike are currently about as big as they come for this sort of application. If they were to be bigger, the extra power would be good.
The problem, then, is you require more battery, which adds extra weight. I am sure the technology will continue to develop in these areas and the possibilities for the likes of the UBCO and other forms of electric transportation.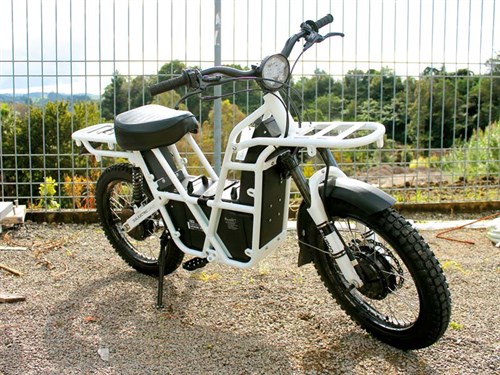 Putting the UBCO to the test
Heading to Tauranga, I caught up with Gareth who is responsible for the technical service with UBCO. Fortunately just down the road from the UBCO office is a mountain bike park; ideal for putting the functional little electric bike through its paces.
The UBCO bike is sort of a cross between a mountain bike and the likes of a Honda CT 110. Operation is very simple; turn the key to on, flick one of the dual side stands up, twist the accelerator on the right handle bar and off you go. For those less experienced, the UBCO has an eco function which limits the power and speed of the bike. At 45km/hr top speed, the ride is a little rough with the 17-inch wheels.
To keep the overall cost of the bike down as much as possible, higher spec levels in terms of bigger suspension were not included, as they would also increase the weight, and decrease the distance/run time of the battery. One of the key components of the bike is the battery, which makes up quite a bit of the overall weight. The UBCO bikes are currently fitted with Panasonic 40Ah Lithium-Ion battery, which gives between 40 to 150km usage on a full charge.
Like all things, this depends on its load, for example a 50kg rider following cows on a flat cow laneway would get 100km plus; a hunter with a 30kg boar on the back in the bush would be nearer 50km.
The battery doesn't need to be removed for charging. Charging is through a socket below the key, with two USB ports (1Ah/2.1Ah) and a 10Ah cigarette-type socket. You can fit a bigger 50Ah battery in the UBCO, but that also increases the cost. One of the good factors of the UBCO is being able to ride through some areas like the mountain bike park at Tauranga, well off limits to your petrol engine rocket.
Servicing
Daily servicing of the UBCO? There are no chains to oil or check for tension etc. For safety, you still need to do a pre-ride inspection; tyre pressure, brake function, etc. Because they are still new to the market, it is going to depend how each bike is used (1km/day or 30km/day) as to how often the likes of tyres and brake components will need replacing. Not really servicing but a full battery charge before heading out is advisable.
The Panasonic 40 amp-hour batteries are claimed to have an 80 percent capacity left after 50,000km, even with running them from full to dead each time. The Li-ion batteries work best if they are topped up after each use, or in a farm situation, each day minimum.
Safety
A key safety (unique) feature is the two-wheel drive, both front and back wheels receiving equal amounts of power which should prevent the front wheel sliding out on you – meaning it's rider error when this happens! With an electric engine there is no hot exhaust to potentially burn a rider should they come off and fall the wrong way. The electric drive hubs don't require chain and sprocket drive, so there is minimal chance of things getting caught and tangled.
Solid foot pegs, low overall height and seat height, with wide comfortable seat and low overall weight make these bikes a good option for both younger and female staff on farm. Should the bike fall, picking it back up won't be a problem. One small area which could be added is something like barkbusters on dirt bikes, to protect the brake levers, but at least there is no clutch lever to snap off.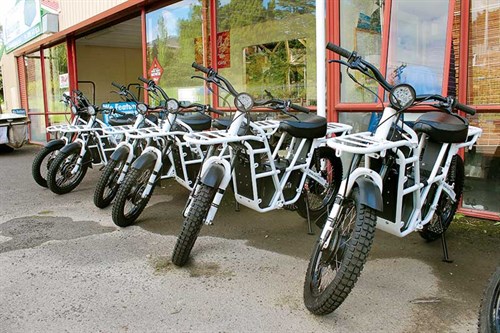 Future
The UBCO team is currently working on plenty of ideas for the future of this capable little bike. Ideas such as regeneration, so when you decelerate, the battery will start to charge with the motion of the bike, which would give longer battery life. Currently the 1kw electric drive hubs fitted front and rear are the biggest available and suitable for these bikes. The technology incorporated into the UBCO system will only improve further over time which will possibly provide more options, such as more battery, longer run time, bigger drive motors, and more power.
The Blackhawk tracking device is one additional feature being looked at by UBCO, which would offer the ability to upgrade software wirelessly, limit where a bike could go in an adventure tourism situation, and help find people should they get lost or injured.
Availability
The Basic UBCO 2x2 Mark I version is available now throughout New Zealand from various dealers. They are in use throughout the country doing a variety of jobs, and are well suited to following the cows home on a dairy farm for milking or a variety of other jobs. With tight times in the dairy industry, the $7999 including GST price may be a deterrent. However the upside is the super low daily running cost.
At around 60 cents per battery charge, you could look to offset this further with a solar or wind system on farm. There would still be the cost of tyres/brakes just like any other bike. The UBCO team are currently working on a road legal version sort of along the lines of a moped and a scooter, which would be a very cheap form of daily commuter transport.
The verdict
The UBCO team have put together a great product. I plan to continue to keep an eye on what they are up to, as I think this is a market that will look to grow in the future, much like side by sides have done in the world once dominated by quad bikes.
The initial price is a bit daunting but very low daily running cost savings over time will add up. And also the technology used in the UBCO electric type system is improving all the time, when I get old and lazy, maybe I will swap my mountain bike for one!
Pros
Economical mode of transport.
High fun factor – light like a mountain bike, without the effort.
Kiwi innovation, the idea is still relatively new which I think shows great potential from now and in to the future.
Electrical outlets for modern devices phones, weigh scales, spotlights.
Simple and functional.
Cons
Initial cost is going to be a big one, but no fuel bill sure is a bonus.
Longevity unknown, the battery should do 50,000km+, when will the frame and running gear need replacing? Warranties offered are pretty good on the different components.
Read the full test in issue #230 of Farm Trader magazine. Subscribe here.
Keep up to date in the industry by signing up to Farm Trader's free newsletter or liking us on Facebook