Review: ST-315i & ST-400i batten and post staplers
---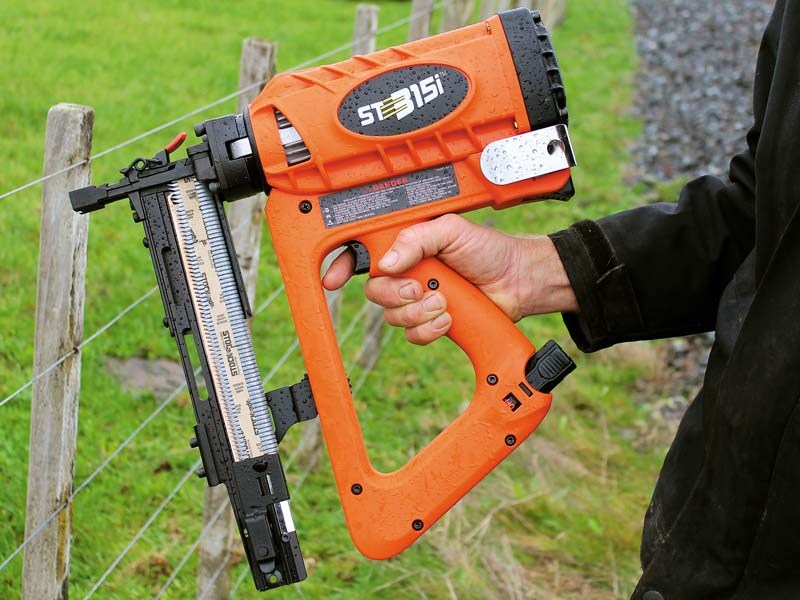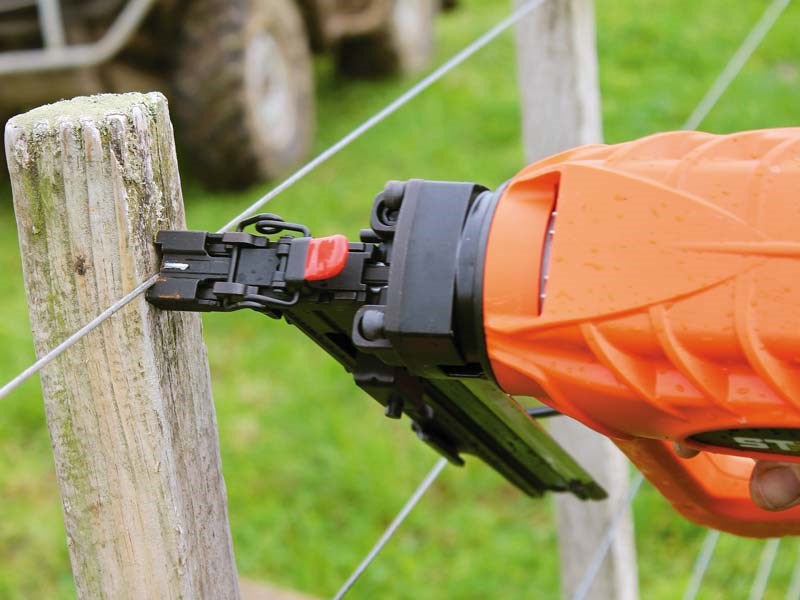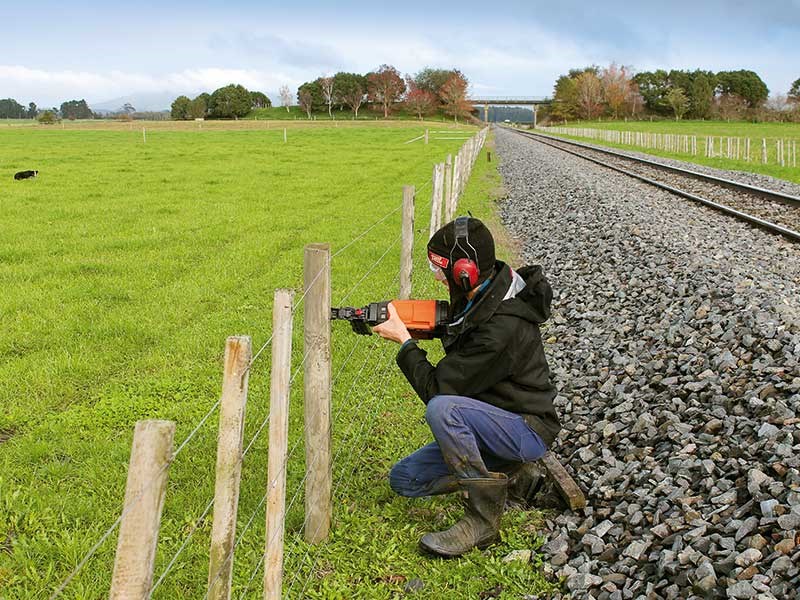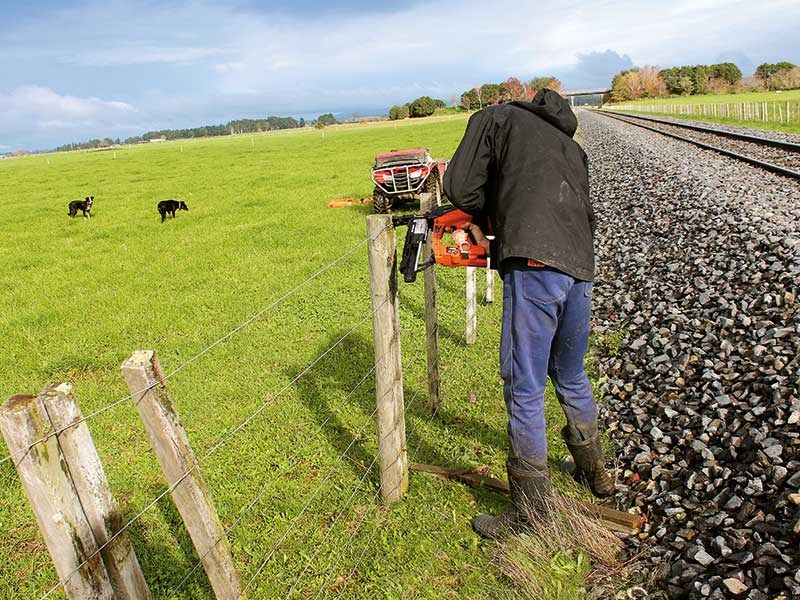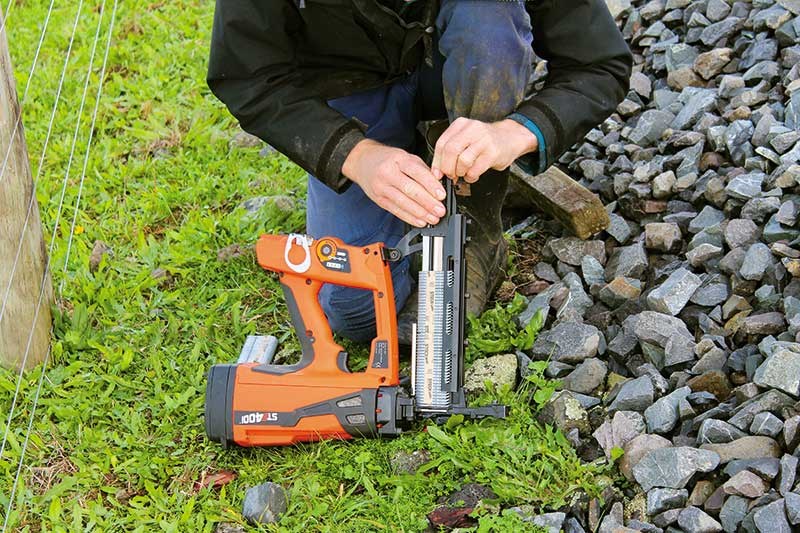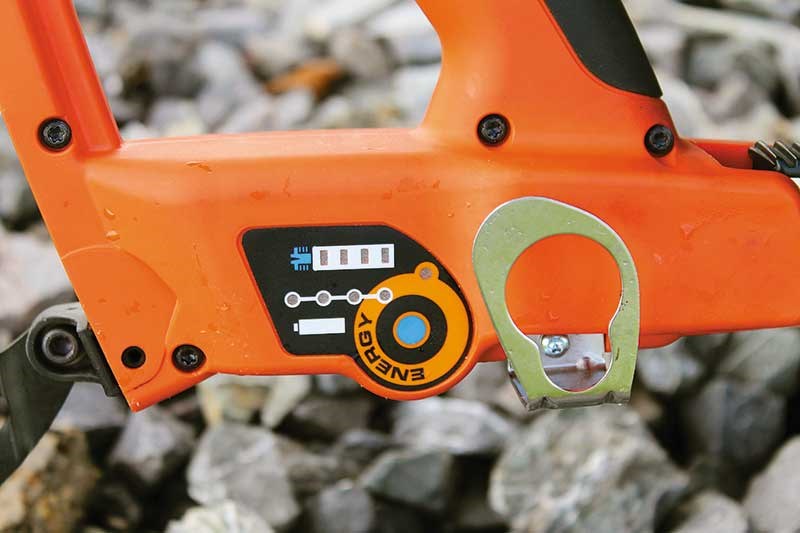 I like the catch phrase 'farming smarter, not harder' and two new tools from Stockade, the ST-315i batten stapler, and ST-400i post stapler certainly tick that box.
Fencing has evolved over the decades and come a long way since the days of my grandfather, who recalls splitting totara battens from logs felled on the slopes of Ruapehu. How times have changed – now we just pick up our fencing supplies from the local rural supplies store, cut to size and ready to go. Post drivers have done away with the back breaking task of manually digging holes.
For a while now, fencing contractors have had compressors to run staple guns to drive batten and post staples. This is far superior to stapling all the wires with a trusty hammer by hand.
Stockade (branded Paslode) has manufactured these tools. Being involved in the construction game, the business has also been producing cordless nail and framing guns and has combined its expertise from both these fields to produce cordless staple guns for the farming industry; a great idea.
The ST-315i batten stapler was launched in March, 2015 while the ST-400i post stapler will officially be launched at the NZ National Agricultural Fieldays, following extensive testing with fencing contractors and farmers throughout the country.
Being a dairy farmer, like many, now that the last of the cows are dried off, I have a bit more time to tackle onto the list of jobs that hasn't been ticked off during the milking season; like fencing. I always prefer fencing in the slightly cooler autumn months than the heat of summer. So with the new Stockade tools at the ready, I ripped into the basic jobs, and got through most of my 'needs attention' list faster than expected.
Although dairy farms have less fencing wire than sheep and beef farms, they still need maintaining. The ST-400i post stapler is quick at replacing post staples which have strangely gone missing over time. Depth of staples is easily adjusted with the included Allen key which undoes a single bolt.
Guides for 12.5 gauge and no8 wire are included. A new guide developed with Tru test is available for use with electric fence insulators and post staples, and is very effective.
Dairy cows are firm believers in the policy that the grass is always greener on the other side, so anywhere fences are not electrified, they do their best to get through, loosening/removing battens in the process. The ST-315i is great for tidying up these fences, faster than two people with hammers would be my opinion. Reloading is about two seconds between shots, faster than you can line up the next wire. The magazine for the 315i holds 80 staples or three clips from the box. Staples are easily loaded similar to your office stapler, just on a larger scale.
Two wire guides come with this model; standard or a 40-degree angle for alternating staples for greater grip on wires. There is a clip you can undo on the top if you happen to have a staple cause a jam up. I didn't have any jams so this is probably not going to be a major issue.
I initially thought both of the drivers were quite heavy. At 4.2kg and 3.8kg respectively for the ST-400i and ST-315i, however I found that I quickly got used to holding them – both are well balanced and comfortable to use single or double handed. The speed at which you can get through the job more than makes up for any initial issues I may have had with weight.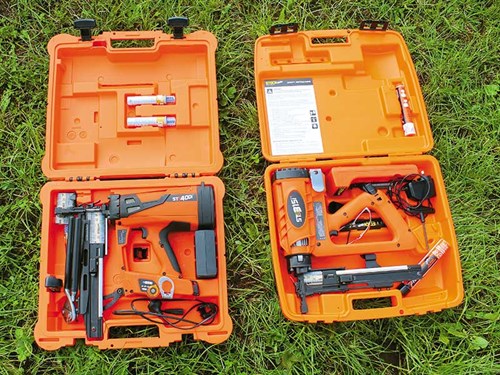 Smart technology
The Stockade ST-315i and 400i incorporate smart technology to allow for atmospheric conditions. To ensure each staple is driven to the desired amount, the standard shot from the ST-400i is 105 joules, kept constant through smart technology automatically altering for the likes of lower and higher altitudes.
This impacts on the staples able to be driven on each gas fuel cell, with an estimated range of 500-700 shots/fuel cell for the 400i and 1100-1300 for the 315i. From the specs, battery run time should last around two fuel cells, That's quite a few staples if you were to hammer them in by hand.
Safety
The ST-400i fires a shot of around 118 joules, and 87 joules for the ST-315i of energy to drive each staple, so safe use of these tools is important. They come with protective eye wear, and hearing protection is also required with noise level of up to 96Db.
As with all tool operation, particularly with the batten stapler, you need to be mindful of where you place your hands. If holding the batten, either above or below the wire you are stapling – it's all common sense stuff. Both models have a half lock mode for battery and for safety, which also saves battery power. To fire the staple, you must press the wire/staple guide head in, then press the trigger.
Each tool comes in a tough impact resistant plastic case to protect from damage (ideal if they are on the back of the ute or trailer). As a safety precaution, like a bolt on a rifle, when not in use I would suggest storing the batteries separately from the tool.
History
Stockade (Paslode) has been producing staple guns in air compressor form for over 20 years. It introduced the ST315 pneumatic stapler nine years ago. Another useful tool in the Stockade range is the Staple-Mate, an easily operated, one handed staple puller and wire cutter. Graham Young from Stockade left me a set of these to try.
I found they worked very well, much better than the old fencing pliers, and less bulky than the other Ezepull options. Because of the uniformity required from the staple guns, Stockade makes its own staples, available from rural merchants, PlaceMakers, ITM and Goldpine.
The verdict
These new Stockade tools are the business. Big boys toys certainly, but they do a very effective job and there is very little I could find to fault them. If your still have a mountain of fencing to get through before winter, I suggest you check out the range.
Pros
Safety features, not able to fire without guide plate pressed in, half-cocked battery position
Electronic display for gas/battery life on ST-400i
Easily altered, variable staple driving depths
A faster, easier option to an otherwise time consuming, tiring job
Cons
Weight, not a major issue when you are driving staples in many times faster
Keep up to date in the industry by signing up to Farm Trader's free newsletter or liking us on Facebook