Mahindra 5010 HST tractor review
---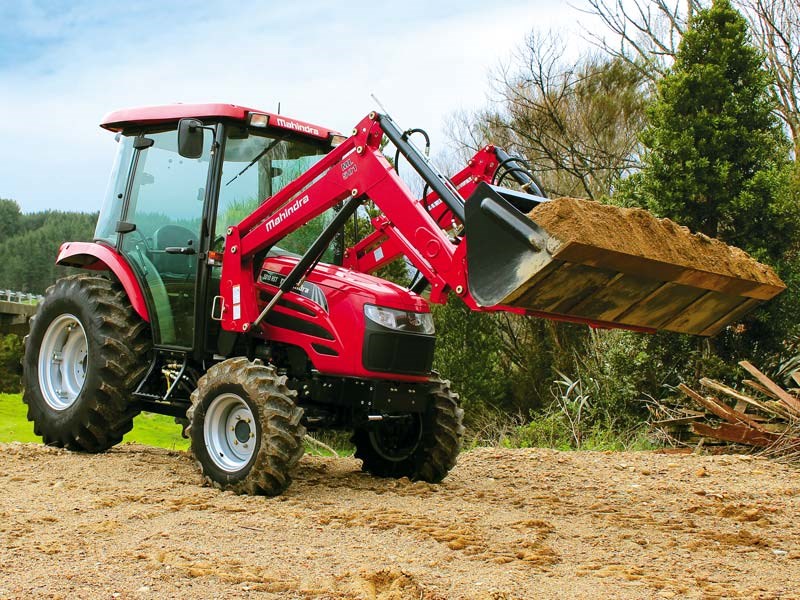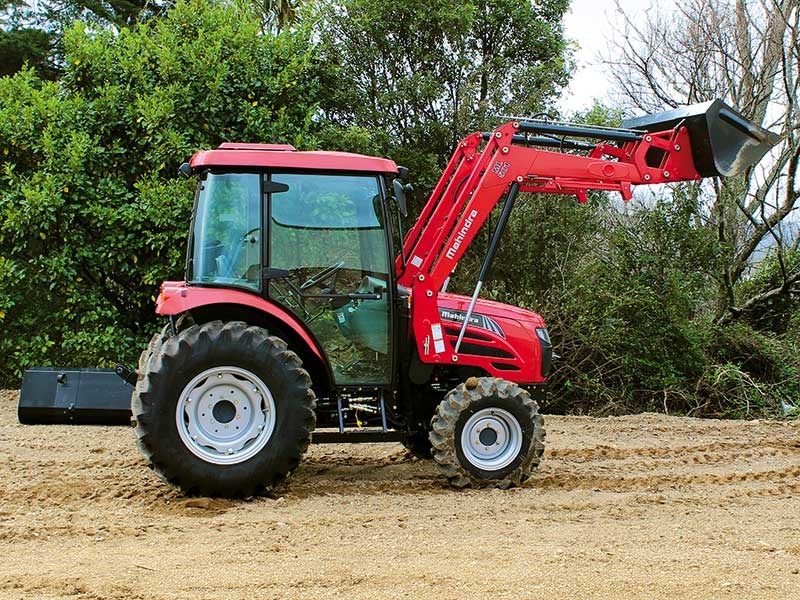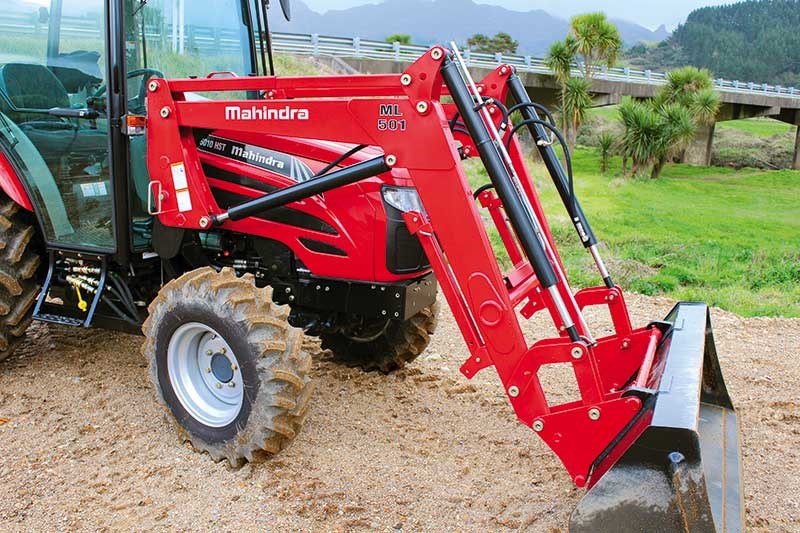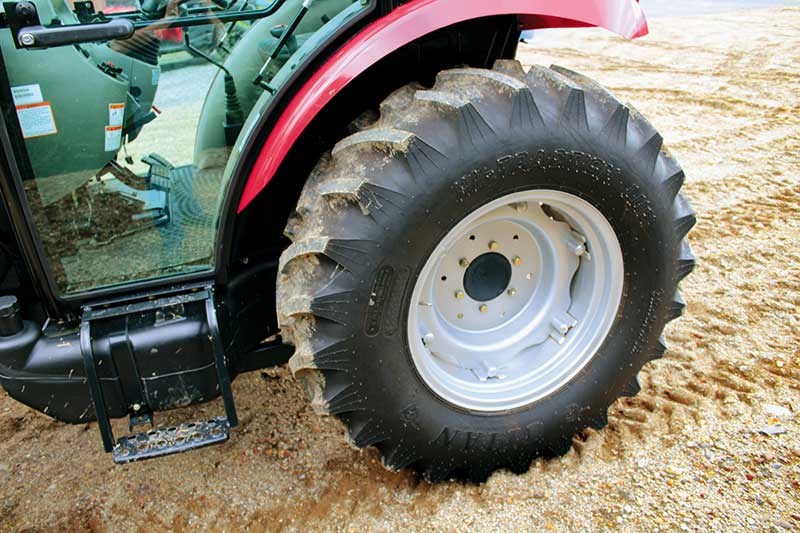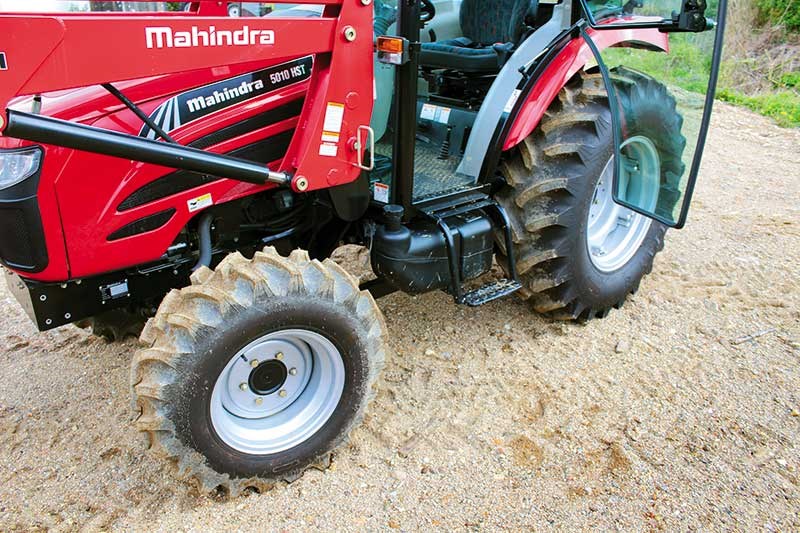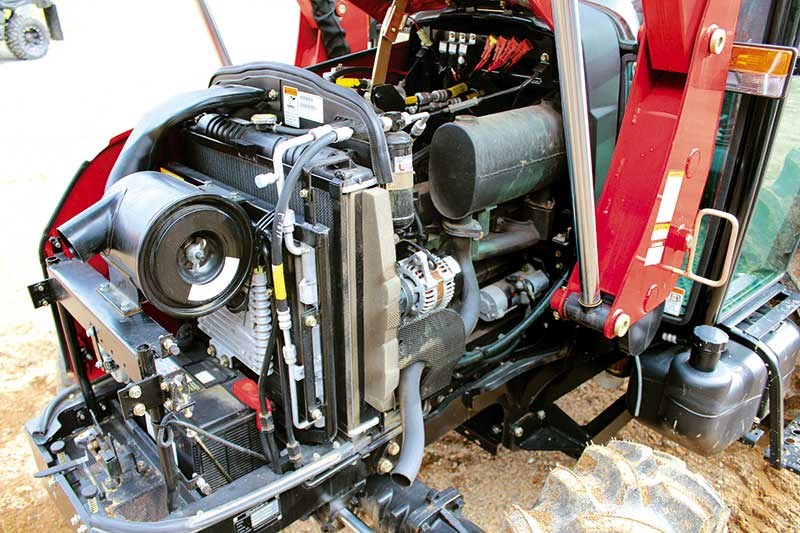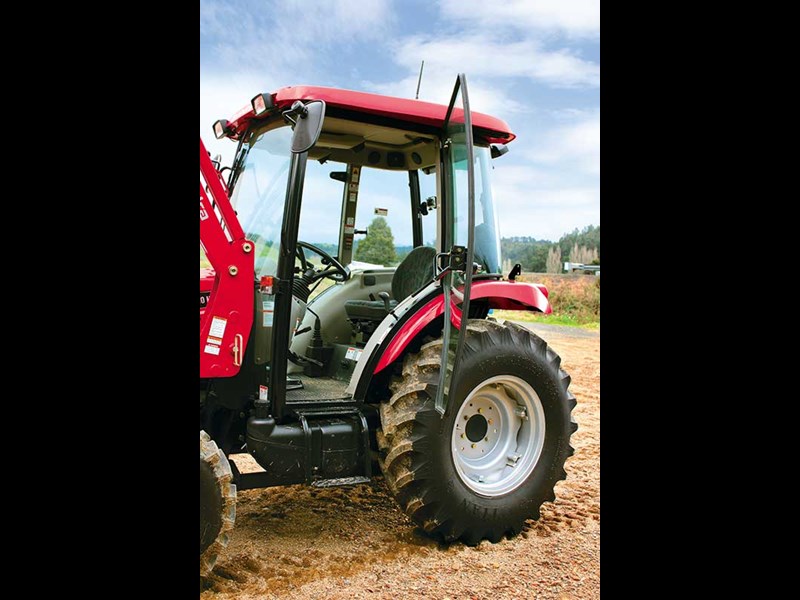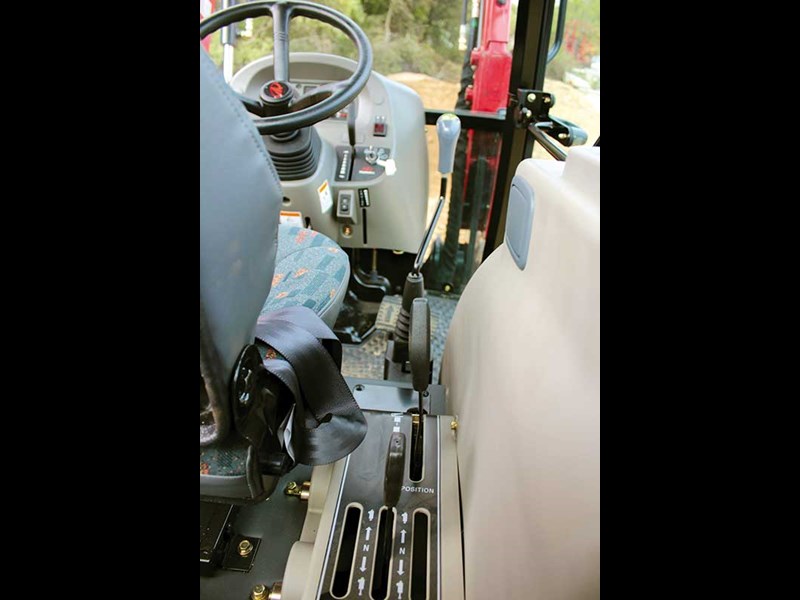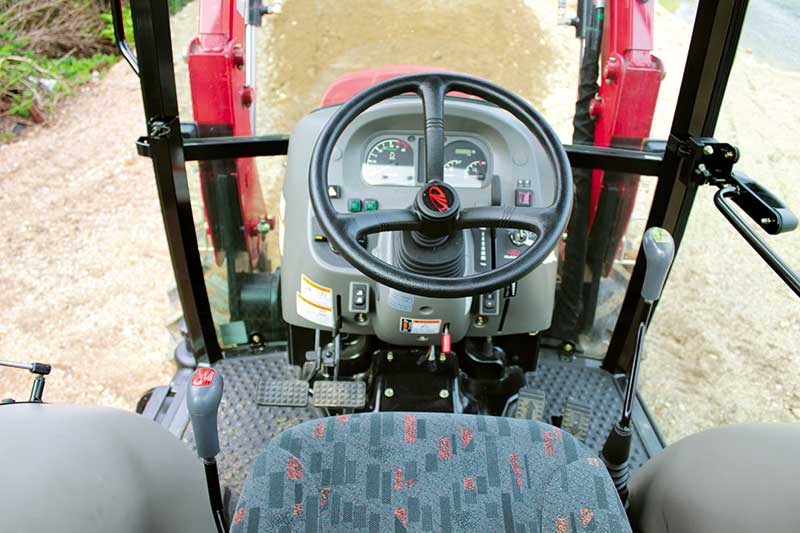 Check out this review of the Mahindra 5010 HST tractor from the September 2016 issue of Farm Trader magazine.
Brent Lilley had a first-hand test drive of the Mahindra 5010 HST; a 50hp compact tractor package with a loader and cab for a fairly exceptional price. Check out this sneak-peek video, and see the full review in the latest issue of Farm Trader (on sale now!).
Engine
Providing the power for the Mahindra is a Korean built Daedong four-cylinder, 2.4-litre diesel engine, which is rated at 49hp.
Interestingly, while this engine meets Tier Three emissions standards, there is some speculation on whether this model will see an upgrade to Tier Four in the future. While it's a relatively compact engine, access is still good and the service points are all easily found. The radiator at the front is also easily cleaned with removable mesh screens.
A decent sized 60-litre fuel tank fitted under the cab will keep the machine on the move for many hours between fills. Service intervals are relatively short though, with engine oil required every 100 hours and transmission every 500 hours.
In operation, the engine was perky and responsive. It never seemed to struggle when digging into a pile of gravel, although it would have been interesting to see its performance on a PTO implement.
Transmission
The HST lettering that follows the model number on this tractor denotes that it has a hydrostatic transmission, which is great for loader work.
There are forward and reverse pedals where you would normally find the accelerator, and the split pedal independent brakes are found on the left-hand side, although this is hardly needed except for applying the integrated park lock.
This is a nicely simple system, but for me – breaking the habits of driving regular tractors for so long – it was just a little tricky to begin with. The moment you take your foot off the direction of travel pedal on a hydrostatic transmission, you come to an immediate stop. You also need to note that when digging with the bucket, the pedal under your right foot is not an accelerator.
However, once I got my head around this, I really started to enjoy the simplicity and manoeuvrability this transmission offers.
The lower ranges give the operator far more control and power. There is also a hydrostatic sensitivity control which allows the transmission's aggressiveness to be altered to suit individual driving style. Four-wheel drive is easy to engage and drive to the front wheels is delivered though bevel gear hubs which give an impressively tight turning circle.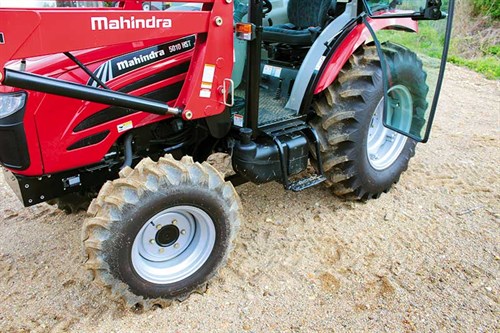 Hydraulics/Linkage and PTO
For a compact tractor the hydraulic system is reasonably good. The pump provides for 36-litres-per-minute of flow, which results in fast cycle times and lift capacities for the loader and rear linkage. On top of this there is a further 19-litres-per-minute available for the power steering circuit.
The rear lift capacity of 1500kg should be more than ample for any sized implement suitable for a tractor of this size. It's also good to see a holder for the top link when it's not in use, although it did seem to work itself free a couple of times, which was a slight niggle. The power shaft at the rear broadens the uses of the tractor and gives a single 540 output.
Loader
On the front as part of the package is a Mahindra ML 504 loader which fits and works well with the tractor. As far as loaders go, this has to be right up there with the best on offer even from larger tractors. Mechanical self-levelling maintains the angle of the bucket as the loader is raised and lowered, which is great to see, as is a guide rod to indicate when the bucket is level to the ground.
The euro hitch on the front makes it compatible with most implements on the market and although not fitted to this tractor, I'm told a third service is a possibility.
During my test, the tractor did have a healthy sized bucket and when it was full it made for some exciting times with the back wheels off the ground on occasion.
The verdict
While the Mahindra 5010 HST is going to be somewhat on the small side for practical farm work, this isn't the machine's core target audience. Its dimensions make it ideal for space-limited applications such as vineyards, orchards, amenity areas and lifestyle blocks.
The cab is well built and feels much larger than it actually is. When you're sitting in the operator's seat everything is so well laid out; I'm sure most operators would be able to jump in and go.
Pros
Simple hydrostatic transmission.
Well-designed cab with good all-round visibility.
Great loader with self-levelling and Euro hitch.
Excellent manoeuvrability with bevel gear front hubs for a tight turning circle.
Cons
Light in the back end so will need some serious ballast for load work.
Low servicing intervals.
Top link holder could be improved.
Keep up to date in the industry by signing up to Farm Trader's free newsletter or liking us on Facebook