Review: Uniden UH820S UHF radio
---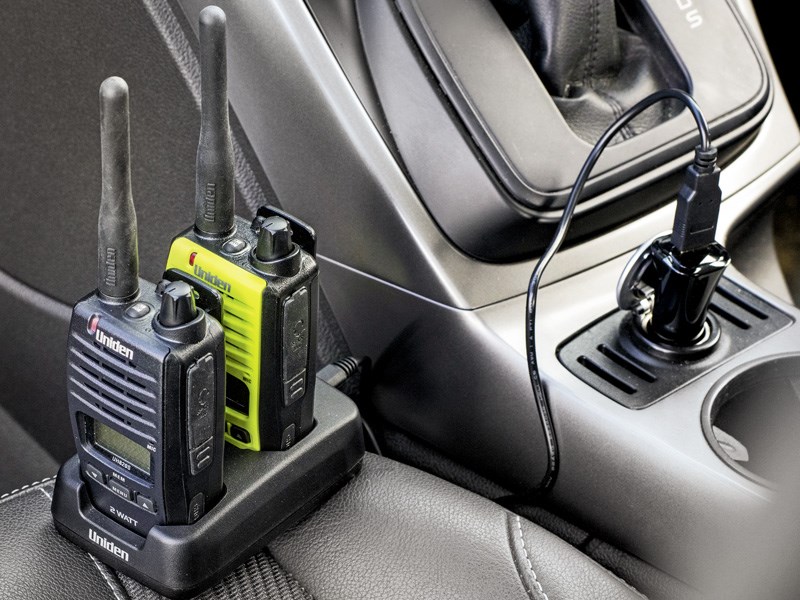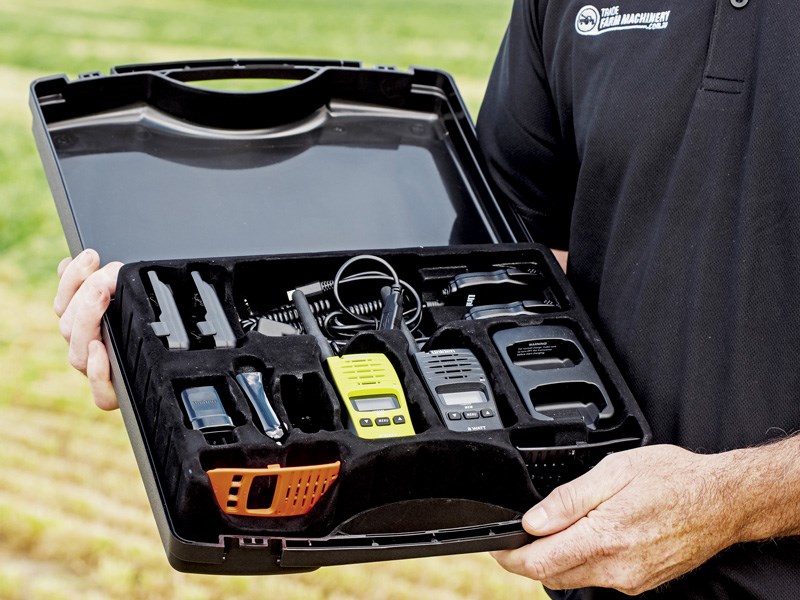 The Uniden's new UH820S-2TP Tradies Pack

Australian reporter Tom Dickson checks out Uniden's new UH820S UHF radio in the two-unit Tradies Pack
While the mobile phone is the most common medium used for communication these days, it does have limitations such as below-standard rural reception and unexpected high bills that result from overuse.
A UHF radio can be a great option in areas with poor phone service, especially since you pay the initial purchase price and have zero ongoing running costs.
Uniden's new 1W UH810S and 2W UH820S Titanium-series compact hand-held UHF two-way radios are designed to withstand the harsh Australian conditions and the roughest worksites. We tried out the 'Tradies Pack' of two UH820S handsets and accessories.
Included with the two UHF CB radios are two rechargeable 1600mAh lithium-ion batteries with desktop charger cradle and AC adaptor, a USB charge cable and cigarette adaptor, two earpiece microphones, two speaker microphones, two belt clips, two battery jackets for alkaline batteries, two high-visibility face plates, and a robust carry case. The radios operate on 80 channels, and Uniden claims that they have a range of 13km, but if you look closely at the fine print, it does say that range requires line of vision.
The UH820S operates on a 2W output but does have the option of selecting a low 0.5W setting to extend the battery power supply.
The rechargeable lithium-ion battery provides up to 21 hours of normal use,
and as an added backup, you can install standard AA alkaline batteries. Both units in the Tradies Pack can be charged simultaneously by plugging the charging cradle into a 240V AC socket or using the cigarette lighter adapter. They can also be charged via USB. A complete recharge takes about three to four hours.
In use
The UH820S fits into my hand comfortably and has a clip-on lapel speaker microphone as well as earpieces. It is even capable of complete hands-free operation via voice activation. It is a simple unit to operate, with only a few well-labelled functions to navigate through. Most obvious is the dial on the top that turns on the power and increases the volume level.
Two buttons on the front adjust the channel selection up and down. The menu button scrolls through all the different functions, including scanning, squelch
level, and high or low power transmission, and it allows the selection of five different call tones.
Our verdict
After having a bit of a play with the radios out on the farm, I came up with a few interesting conclusions.
Firstly, the quality of the voice coming through during transmission is very good, thanks to a four-setting voice enhancer. Secondly, the ability to receive and transmit relies heavily on the surrounding environment.
In the city, it works well up to about 500m but then housing and development appear to hamper the signal. In the open countryside, the range is much better, but I lost contact when I dropped into gullies or got behind a hill.
I reckon these radios would be great on construction sites, where you need to maintain contact but are too far away to use normal verbal communication. They are also great to maintain communication between vehicles, or for tractor drivers or contractors when operating in the same paddock. Or they would be really handy for fencing contractors and stock musterers who can be separated by distance but can still see each other.
However, if you own a large property spread over considerable distance or are situated among hills, gullies, or trees, I would be reluctant in recommending this particular unit. It relies too heavily on line-of-sight transmission. Uniden has many other options, so get some advice and choose one that best suits your requirements.
Keep up to date in the industry by signing up to Farm Trader's free newsletter or liking us on Facebook