Test: RAM 2500
---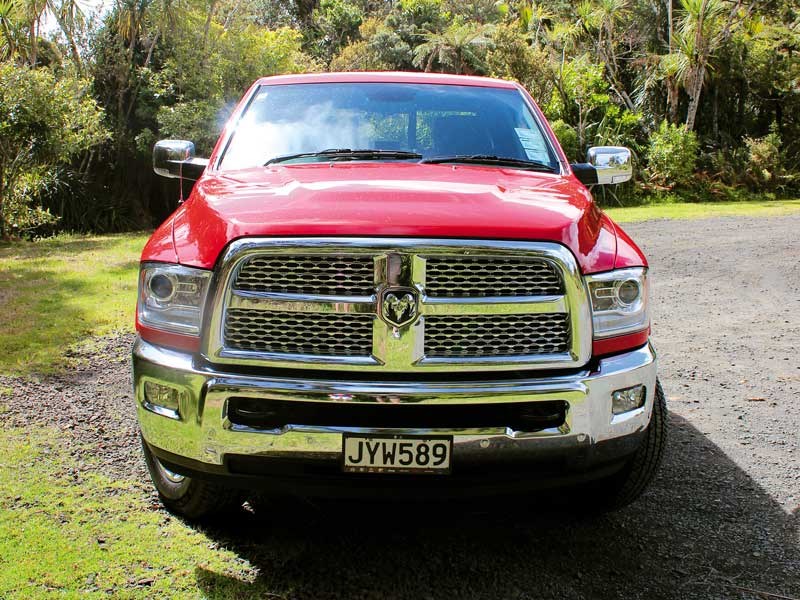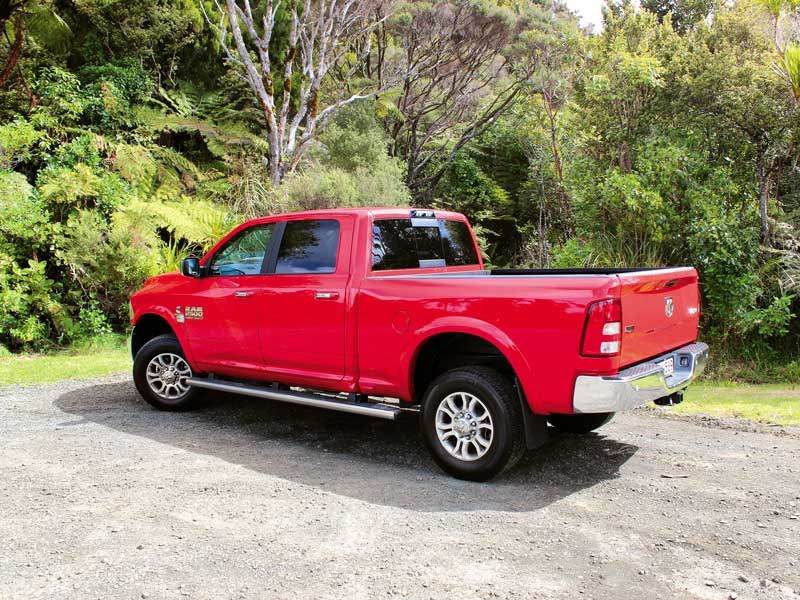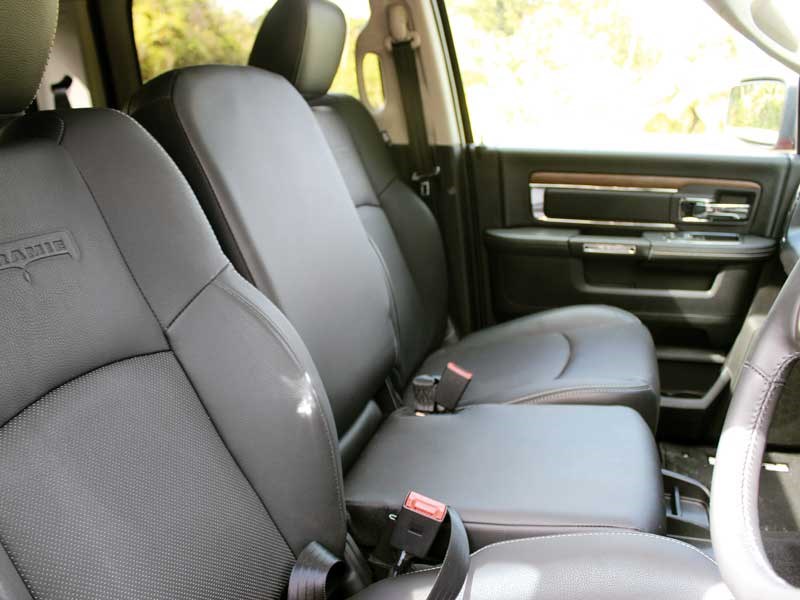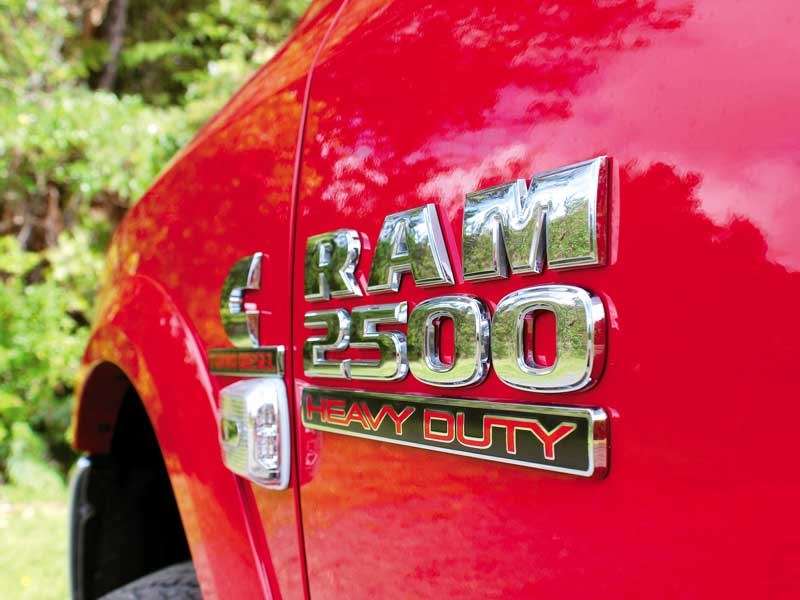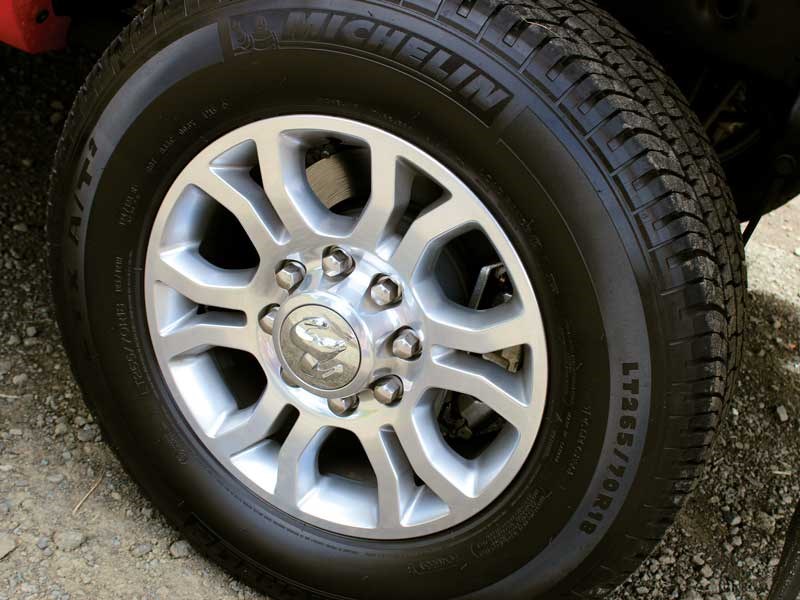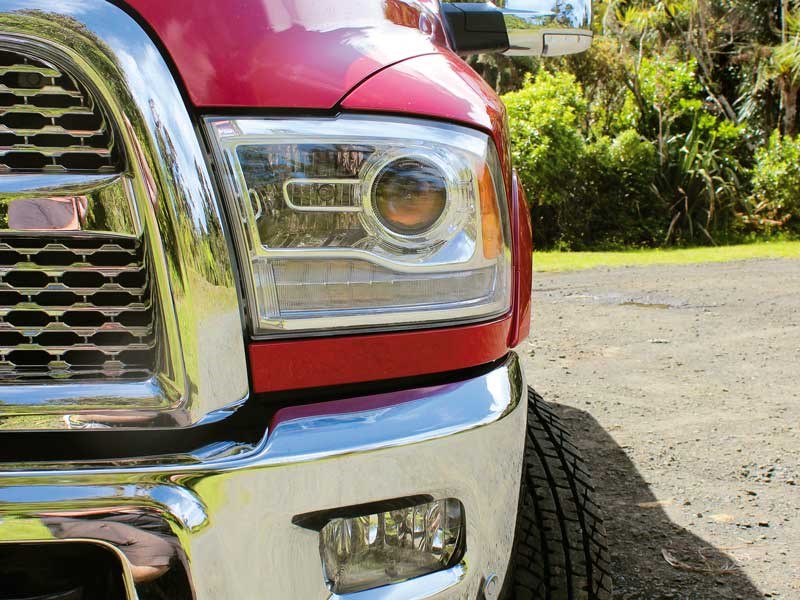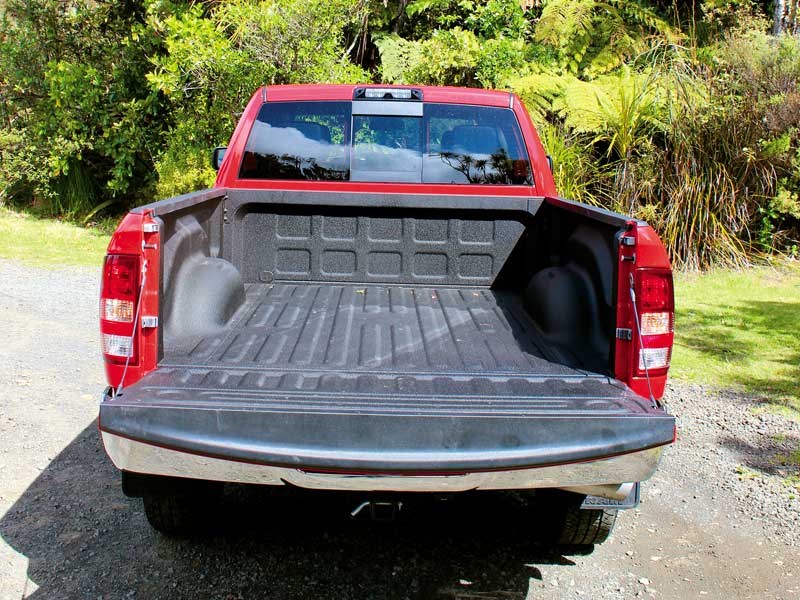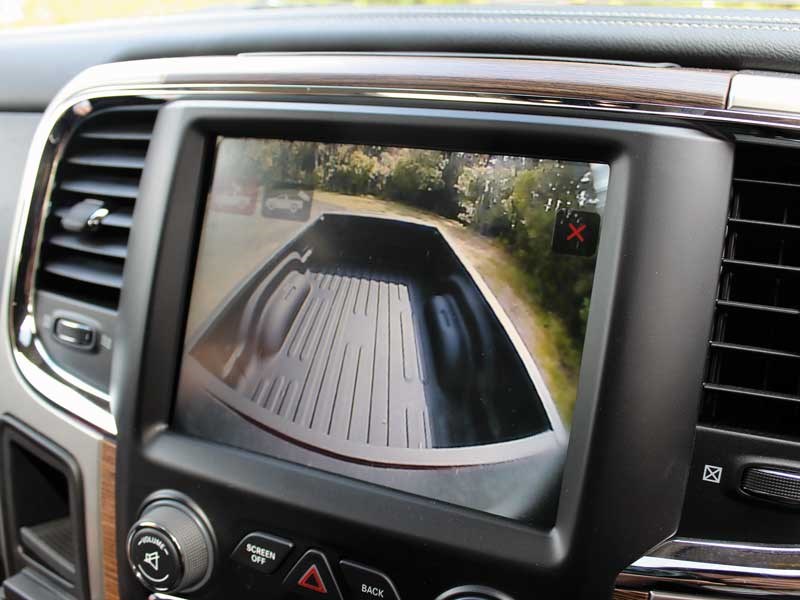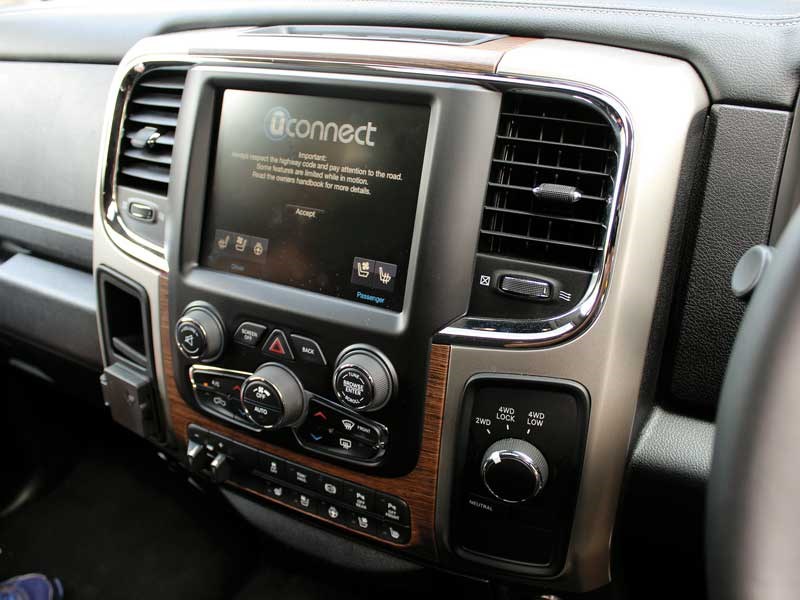 The RAM 2500 packs a fair bit of load-hauling cleverness into its enormous body, as well as plenty of comfort and convenience features too
This is a rare case where it is probably best to start with a bit of branding basics. You are possibly thinking we have forgotten the 'Dodge' prefix to this big beast's nameplate at the top of the page, but you would be wrong.
This is no longer a Dodge Ram, but 'just' a Ram solo. Why? After the Fiat Chrysler amalgamation in 2010, it was decided that Ram Trucks would be separated out from Dodge to distinguish the heavy-duty truck brand as a standalone nameplate.
So, while the word 'Dodge' has been deleted, this still remains a full-blooded Ram, and it still features the iconic angry sheep's head logo at the top of its gargantuan grille. Traditionalists will also be delighted to know the old Laramie grade name remains, too; a historic touchpoint with this truck.
Right way 'round
Okay, so what else is new? Well, eagle-eyed observers will note an obvious difference in the cab. Despite the Ram's all-American DNA, the steering wheel is on the Kiwi side. And this is no quickie conversion either; it is the real deal as sanctioned by the factory.
Ram Trucks Australia and New Zealand (a division of Fiat Chrysler) imports the Ram from the States fresh off the production line and then gets Aussie-based tuning maestros Walkinshaw Performance to essentially remanufacture the trucks and swap the steering wheel across.
This is no simple case of repurposing the steering componentry in isolation; far from it. Ram Trucks and Walkinshaw Performance utilise a full de-build and re-build production line in Melbourne to enact the swap-over, all according to global factory specification.
As a result, the trucks on Kiwi roads feature proper factory warranty agreements as you would receive in the States.
The work is top-notch as you'd expect with a sticker price such as the one attached to the Ram 2500.
Sometimes, there are compromises, with left-to-right conversion work; a missing foot rest here, an almost-out-of-reach handbrake there. Everything feels right inside the Ram's wide and comfy cab, though.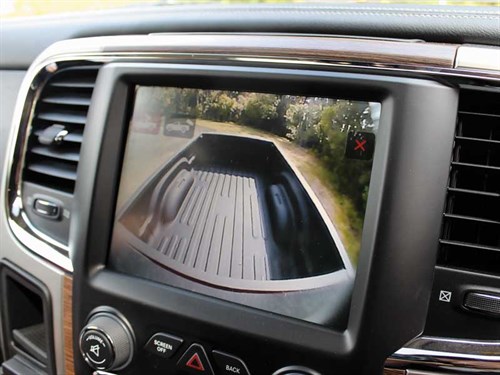 Eyes in the back
Despite the antipodean overhaul, there remain some great nods to the truck's all-American legacy, namely lots of wood panelling and logos that look like they have been unboxed and affixed without change since the '70s. It all works brilliantly, though. There is a clever flip-down tray and storage in the back of the centre seat, a heap of space both in the front and the rear, and Chrysler Jeep's good Uconnect infotainment system in the centre console takes care of all the Bluetooth hands-free phone tech, audio system, satellite navigation and climate control (including the heated steering wheel) functionality.
One of the handiest features of the Ram 2500 is its cargo camera, which allows the driver to check on the load in the tray.
The camera is fitted above the rear window and looks down into the load bed, with a second camera providing a view of what is behind the truck for reversing manoeuvres.
Tray it on
Unlike a Ford Ranger or Nissan Navara, the Ram's wellside tray isn't compromised in the slightest by the double cab configuration. Whereas, if you try to fit anything of decent dimensions in the back of a standard double cab ute, you might be in for a head-scratcher moment when it appears much smaller than you anticipated. That isn't the case here.
The three-and-a-half tonne Ram 2500 features a payload of 913kg. The tray is almost two metres long and boasts 1295mm between the wheel arches, with a maximum floor width elsewhere of 1687mm. It is 511mm deep, so you have plenty of load volume to play with.
My sources also tell me that next year we will see the option of the Sportsman tray fit-out on New Zealand Rams, too. This is an incredibly simple but clever storage solution that utilises one side of the wellside tray as a lockable storage box (called the Rambox) for hiding away your tools or hunting and fishing gear.
Again, because the Ram is so generously proportioned, this doesn't eat into available load space but still gives you a streamlined take on the traditional lock box.
Oh, and your load will be well-suspended too, with a five-link coil spring suspension system at the rear, featuring multi-rate coils and heavy duty fixed displacement shocks for extra stability.
Similarly, the robust ladder chassis underneath features eight cross members engineered from high-strength 'one thousand pounds per square inch' (or KSI) steel for extra reliable towing.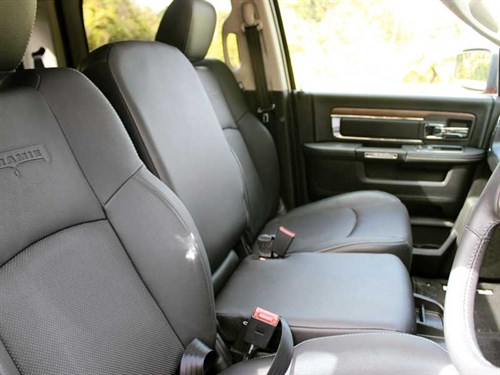 Haulin' oats
If you are towing, you have got a heap of grunt on tap here. The Ram 2500's braked tow rating extends from 3.5-tonne (if using a 50mm ball) to 4.5-tonne with a 70mm ball. If you use a pintle hitch, you can tow up to nearly seven tonne.
But, of course, even with a large triple axle trailer or a fifth wheeler caravan on the back, you are looking at a gross combined mass of 7.9- to 8.9-tonne.
And if you are only on a Class 1 licence, you are technically breaking the law. So it will pay to have a think about what you intend to tow with your Ram.
No matter how heavy the load, though, the Ram features a dashboard-mounted Trailer Brake Control system, which lets the driver automatically operate the electronic brakes on such trailers for extra piece of mind and driving comfort.
It would take a pretty serious load to shunt the Ram around. With a colossal 1084Nm of torque on tap from the big Cummins turbo diesel engine, there won't be much that would slow this big beast down.
Verdict
Okay, no, you are not going to be running everyday chores off the back of the Ram 2500. Think of it instead as a special occasion truck or as your prime mover if you are routinely towing a big dual- or triple-axle trailer. You will be able to do this with extra confidence and in extra comfort.
Whatever you use it for, the Ram certainly makes a statement. And while it might seem like a big blunt weapon, it has more clever tech up its sleeve than you would guess.
If you are in the market for a seriously heavy-duty truck, then this is the Ram
Kiwi-ified. I never thought the truck was a missing puzzle piece until I spent some time with one. Now my first thought is, "Well, about time too."
Keep up to date in the industry by signing up to Farm Trader's free newsletter or liking us on Facebook