Review: Bobcat T40140
---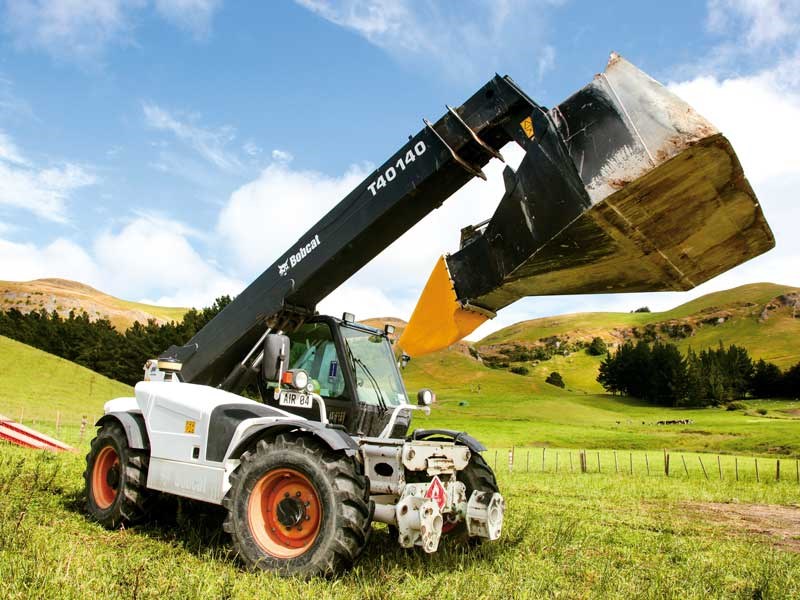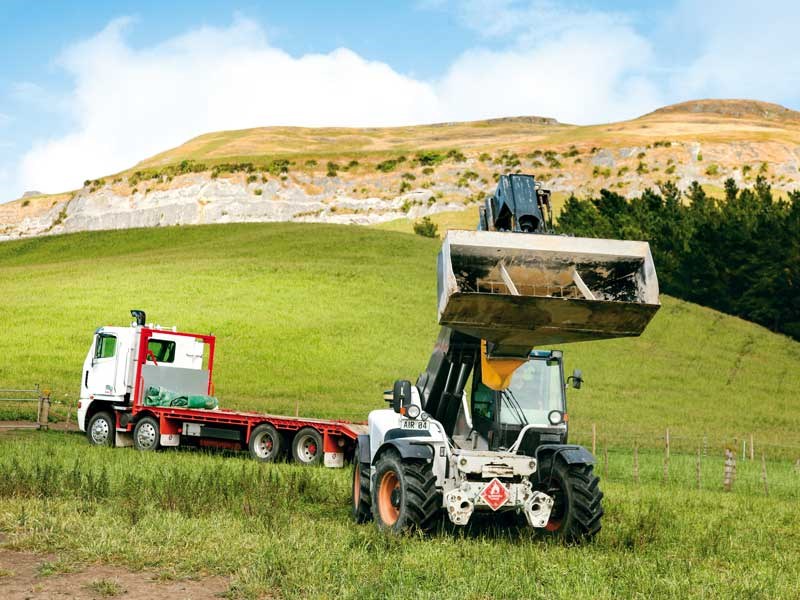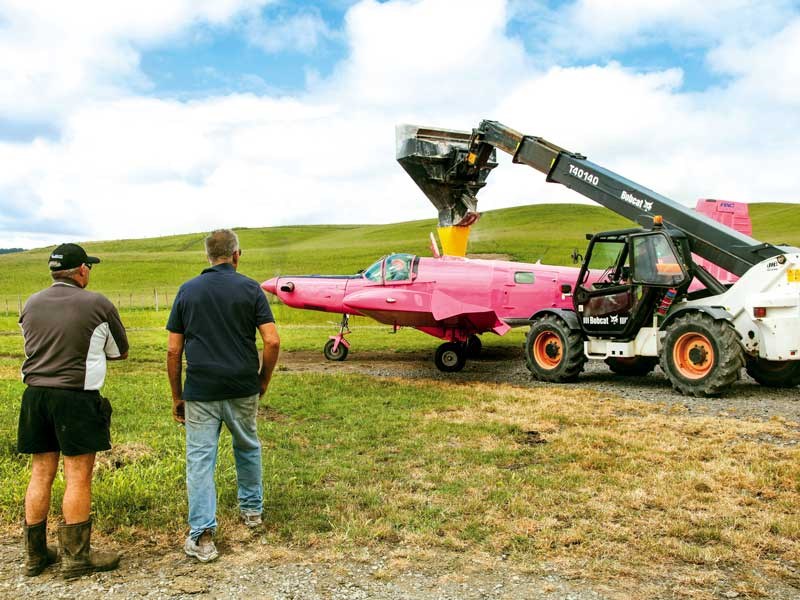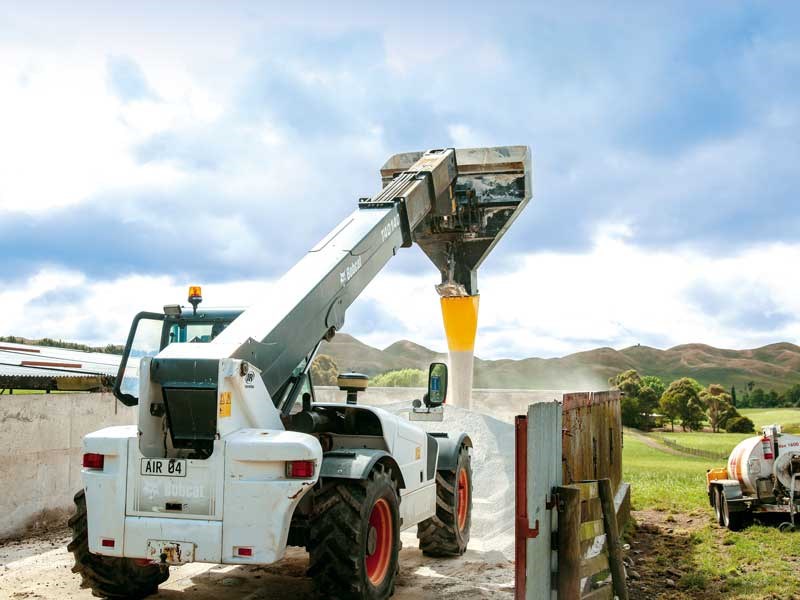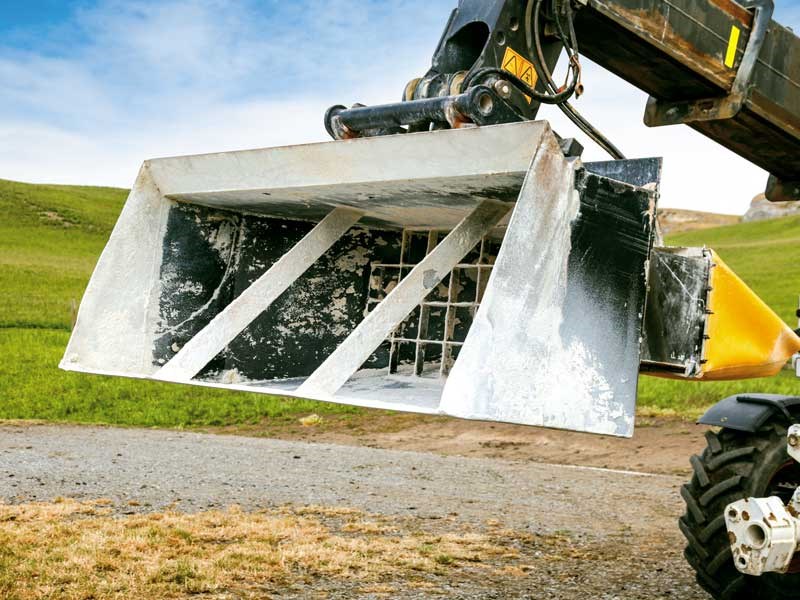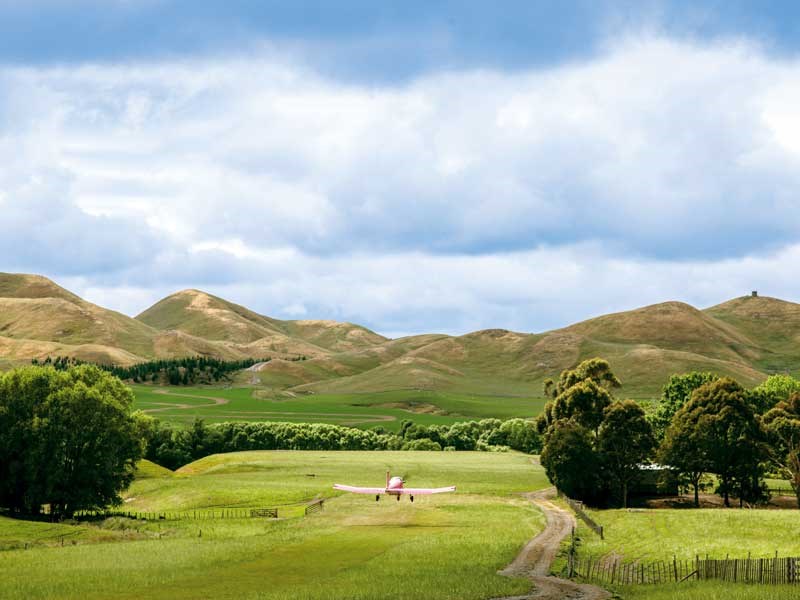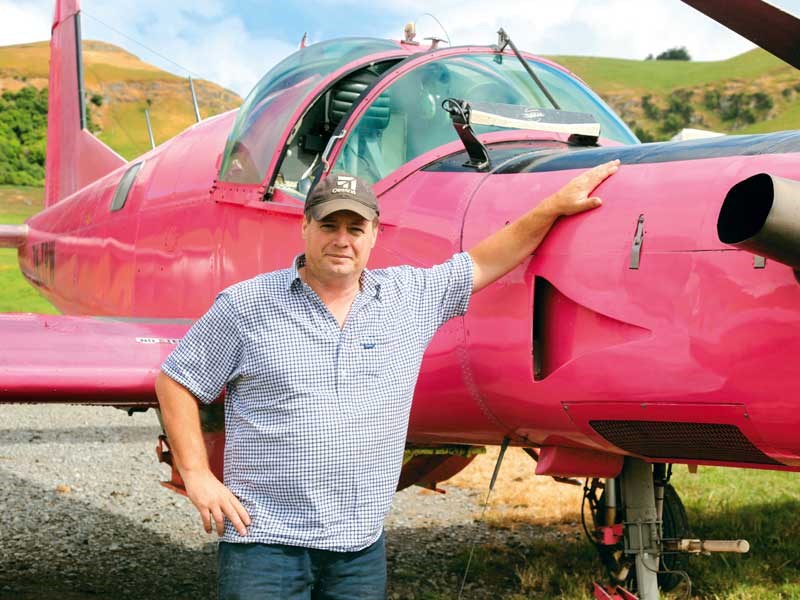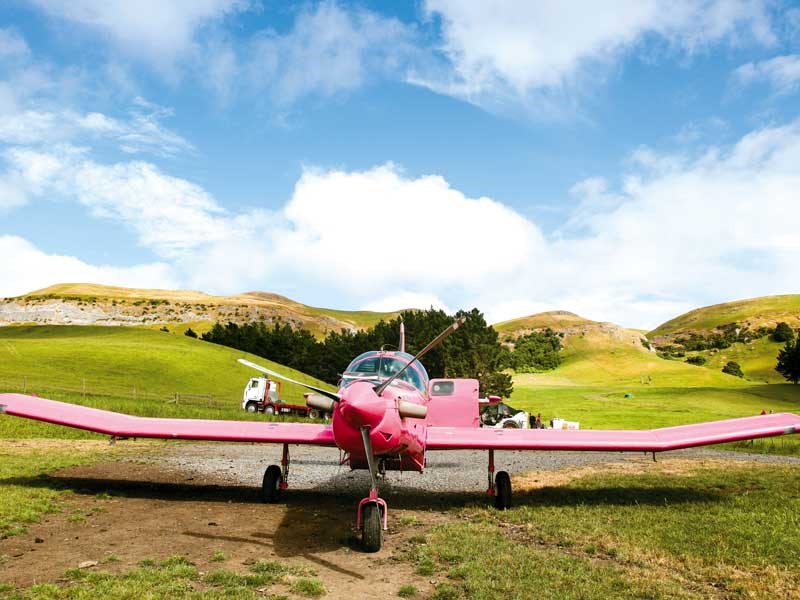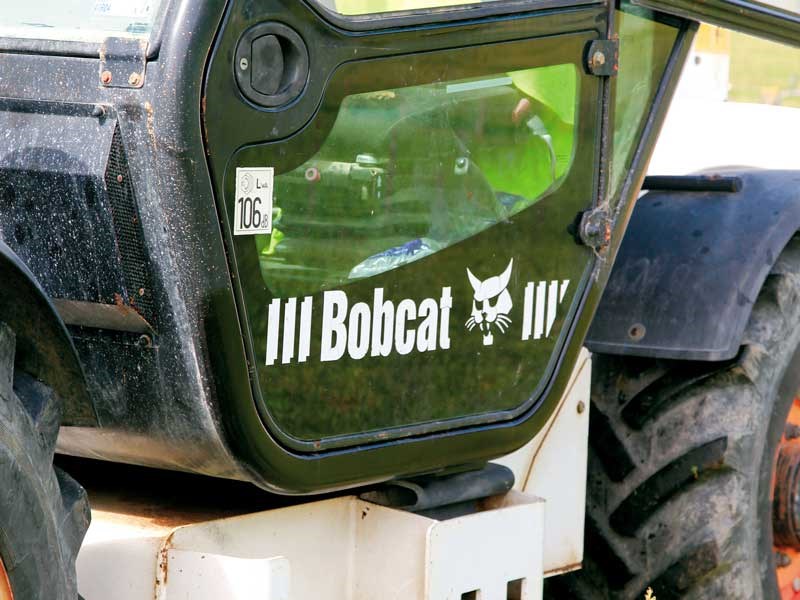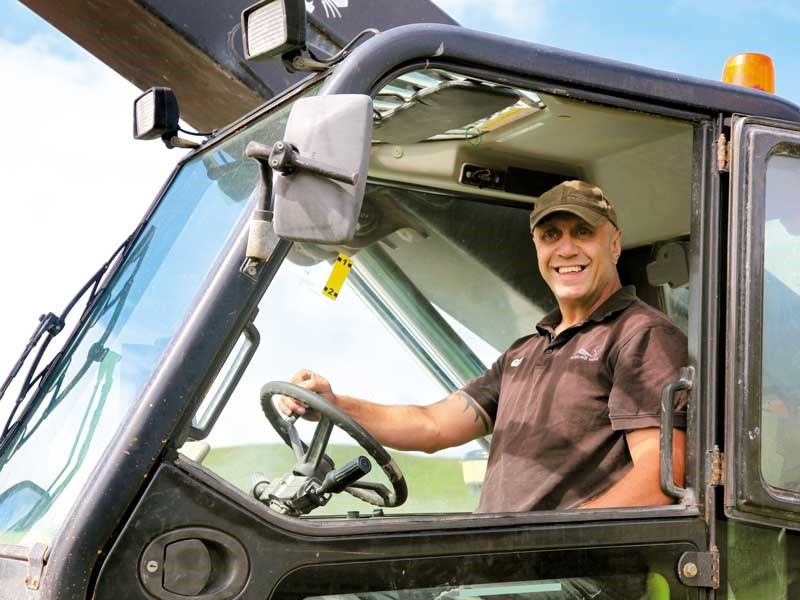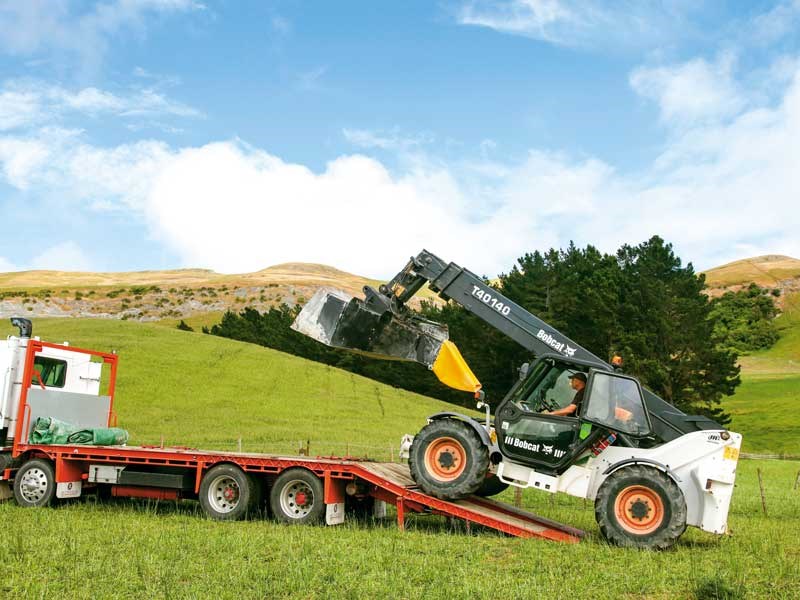 Farm Trader checks out the Bobcat T40140
The Pink Panther, as locals dub her, is well known in the skies above central Hawkes Bay. She is an eye-catching sight: a lolly pink plane and this Cresco often drops out of the sky to land at Waipukurau airfield. If you are driving into town when this happens, you can almost see the pilot as he brings her in over SH2 and pops her on the runway with sheep and cattle grazing in the adjacent paddocks.
You know you're in the rural heartland when you see such a sight.
 "The Cresco used to be a skydiving plane in Taupo, and we get a bit of stick about her colour, but hey, it is a good marketing tool for our business. I was going to repaint it but now I've decided not to," Josh, owner and operator of Rural Air Work, says.
It's all go at an airstrip on a farm near Argyll as trucks deliver loads of fertiliser to the concrete bin in quick succession. Driver David Sheeran has transported the Bobcat T40140 on a Freightliner 8x4 Argosy truck from Waipukurau airfield in preparation for loading the plane.
After a week's windy weather, everyone is keen to get under way.
The Cresco's propeller kicks into life and Josh and the farmer, whose farm they are spreading over, fly off to view the farm's boundaries before returning a few minutes later. By this time, David has scooped up a carefully weighed amount of fertiliser in the Bobcat's bucket with the use of Loadrite scales.
Josh bought the Bobcat 18 months ago from an operator in the South Island and is pleased with its performance.
"The telescopic loader is a great tool. It's pretty maintenance-free compared to a loader truck. There's no clutch, and it's a purpose-built loader, whereas the truck loader is designed as a truck not a loader.
"There are not many operators who have something like the Bobcat to load planes – it's very useful. It won't replace a loader truck, but it's another tool in the toolbox.
"It's helpful if you have a tricky loading area or if it gets a bit wet. For example, if a farm track is wet, I can't ask these guys to drive the 2WD truck up there but the Bobcat can handle it because its 4WD and four-wheel steer, which makes it lots safer," he says.
Besides the Bobcat, Rural Air also has two standard aircraft loader trucks.
The Bobcat is described as 'one tough animal' and according to David "is a bit more industrial, compared to other machines that are more agricultural. This is built like an army vehicle, really".
He says the Bobcat is different to other machines he has driven and that the main thing to watch is accurate loading.
Today, Josh requires 1.8 tonne per load (the plane has a two-tonne payload) and a lot of that depends on weather conditions – if it is windy and so on.
"Whatever Josh requires, I give him. With the use of the Loadrite scales, I scoop it up to a mark calibrated on the cab to make sure it's correct. It has to be exact," David says.
With all things well organised, it is a quick turnaround from fertiliser being loaded to take off and return, and in the time I was there (about an hour) they had accomplished three to four loads. Most turnarounds are four to five minutes depending on the cart and Josh says he can sow up to 30 tonne an hour.
Josh began flying when he was 18 after moving to the North Island from south Canterbury to train as a pilot at the age of 17. He started top dressing in 2004.
"My uncle was a topdressing pilot, so I have always been around planes and from very early on, I knew that was what I wanted to do," he says.
His wife Suzie plays an integral part in the business, too, looking after the financial, compliance, and online farm mapping side of the business along with their farm and children.
Working as an agricultural pilot gives Josh much satisfaction because he knows that what he is doing is making a difference for the farmer.
 "Aerial topdressing is all about safety and margins. The Bobcat is rated to lift four tonne but we will only lift two tonne maximum for safety reasons. All our trucks have Loadrite scales that are accurate to 10kg to ensure complete accuracy."
He adds, "We've found that the Bobcat is a great piece of machinery that works well, whether loading the plane or at work on the farm."
For Josh, nothing beats a good day's flying and working at the same time, knowing his ground crew have all the tools at hand to get another load up in the air. 
Keep up to date in the industry by signing up to Farm Trader's free newsletter or liking us on Facebook