Test: Amazone Pantera 4502-W Self-Propelled Sprayer
---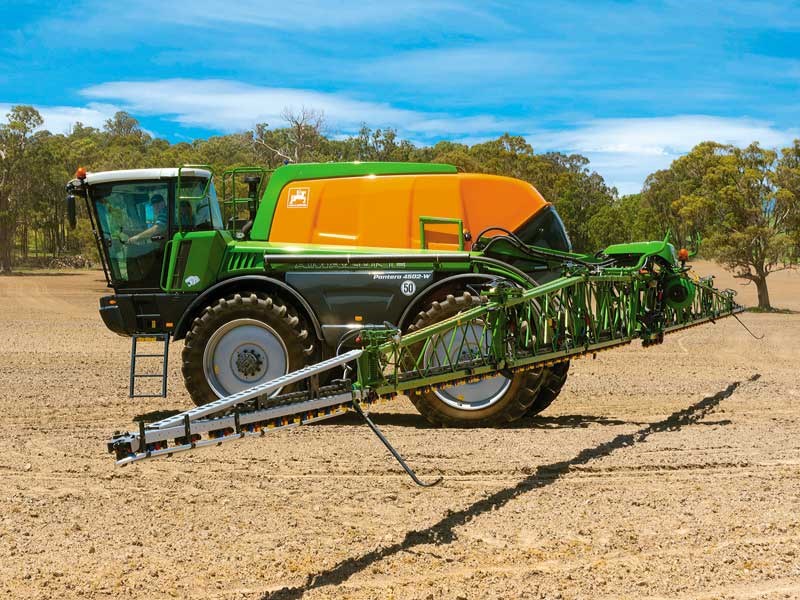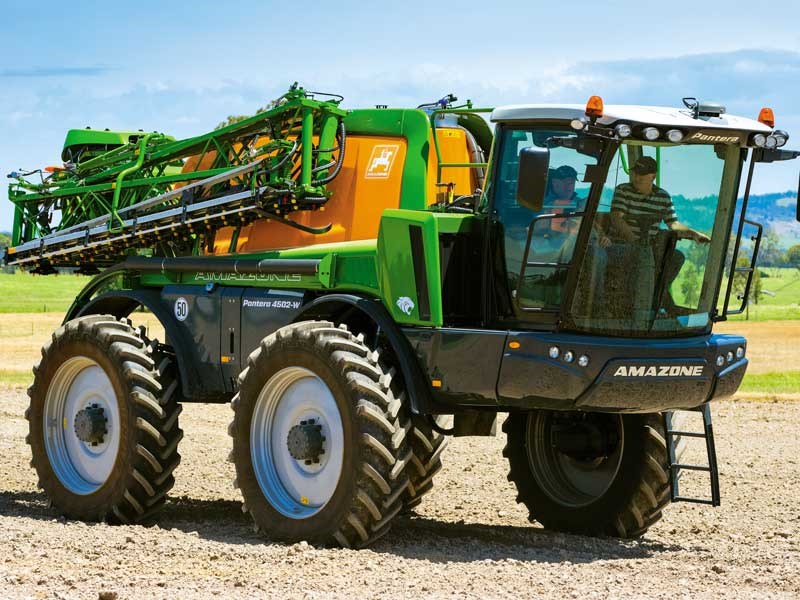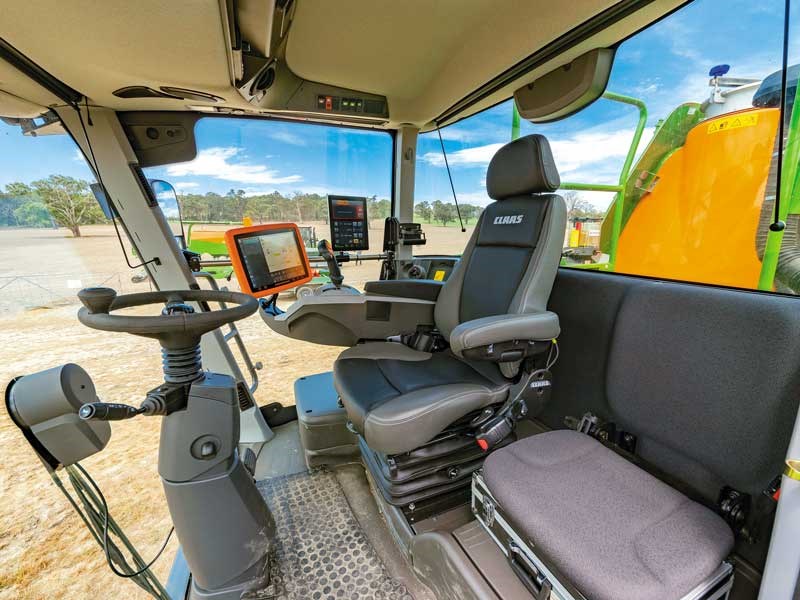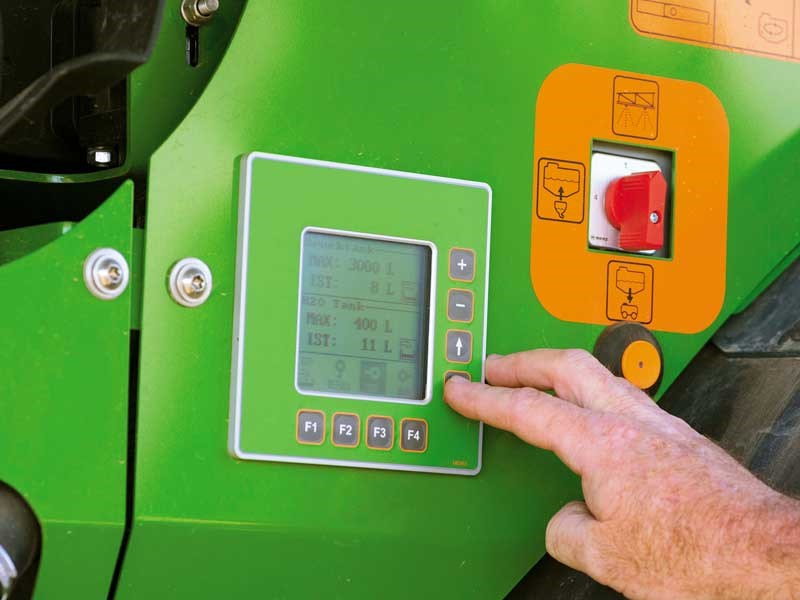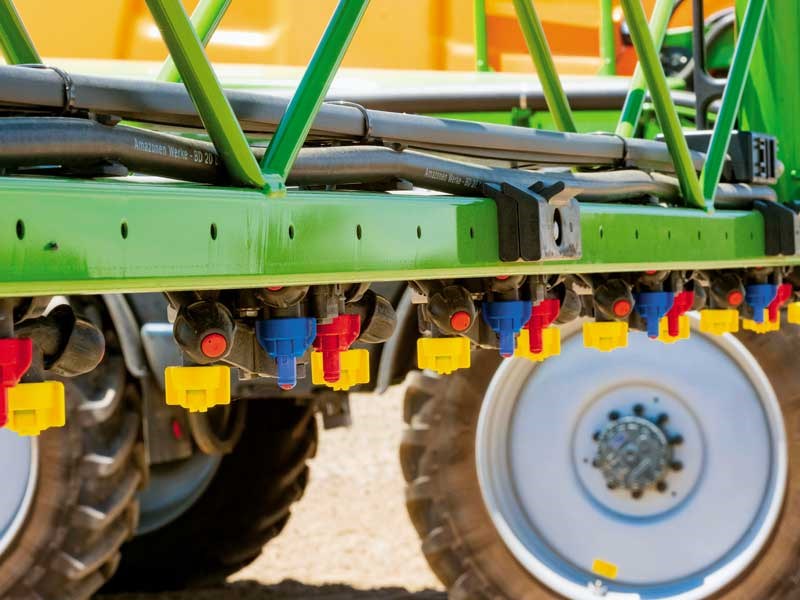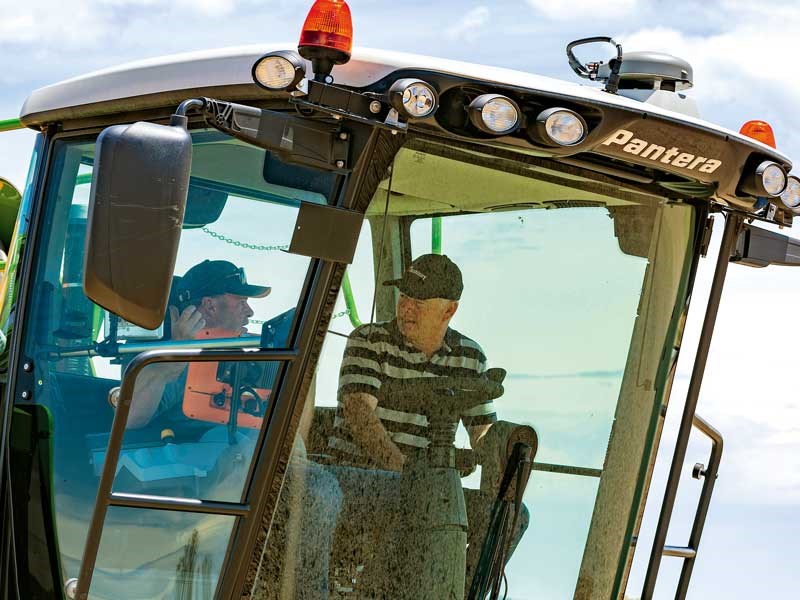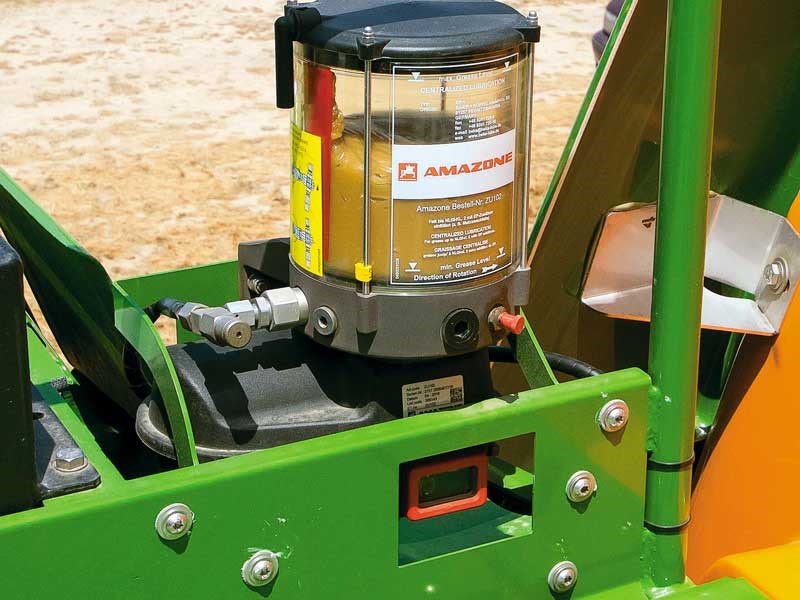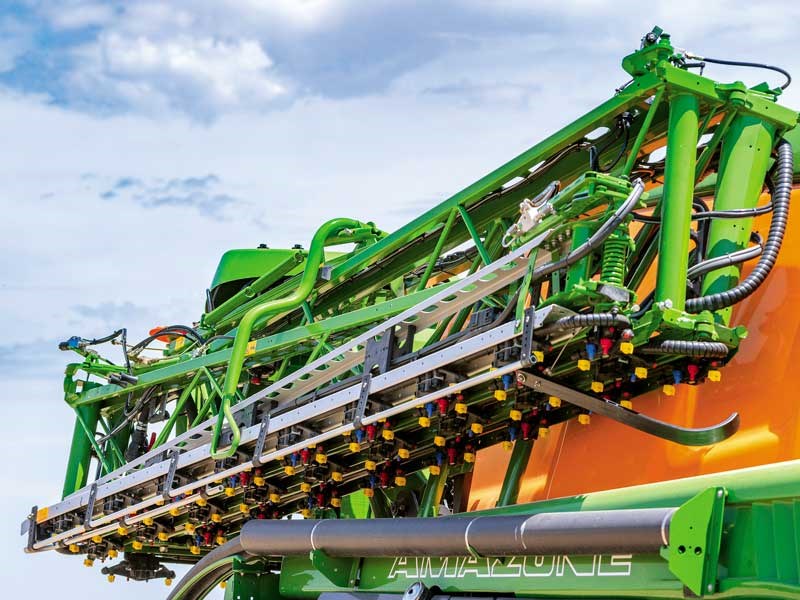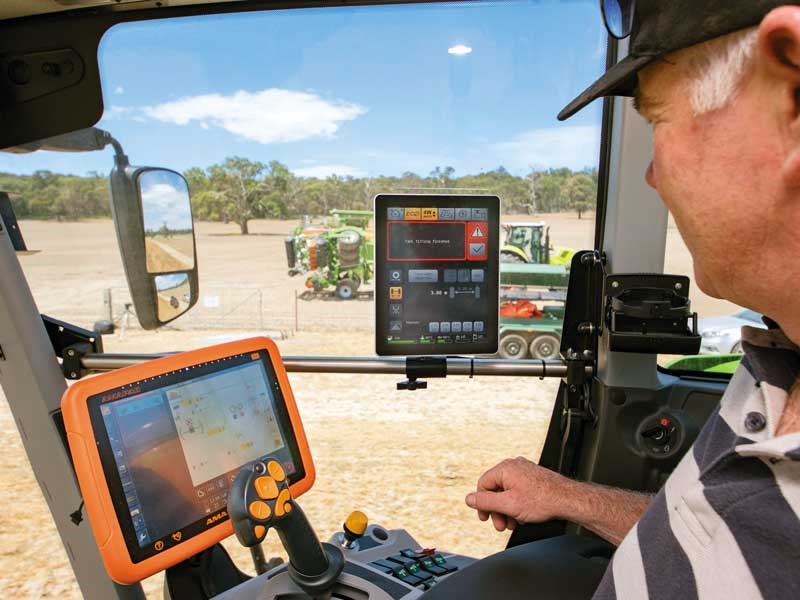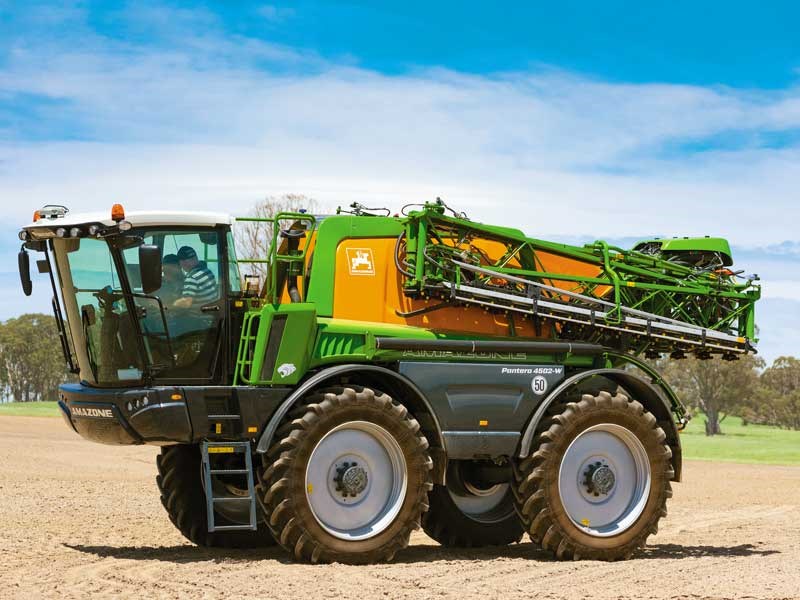 Farm Trader checks out the Amazone Pantera 4502-W Self-Propelled Sprayer
Initially, I believed that self-propelled sprayers were a costly piece of machinery that only had one use on the farm as opposed to a trailing unit where the pulling tractor could also be used for other purposes throughout the year.
However, with spraying becoming such a major part of cropping operations, large properties can keep a spray rig busy for most of the year, which makes the self-propelled unit a more viable option.
With this in mind, I was keen to get my hands on the Amazone Pantera 4502-W self-propelled sprayer recently.
Evolution
Amazone first launched onto the world stage nearly one-and-a-half centuries ago in 1883. Founded by Heinrich Dreyer, the German-based company started out manufacturing the winnower, a type of seed cleaning unit, and various forms of cultivation equipment.
In the years following, Amazone has expanded its product range and branched out across the world, gaining a reputation for strength, reliability, and more recently, accuracy with its range of precision planters and air seeders.
The New Zealand and Australian market initially became familiar with the Amazone name through its range of spreaders – both linkage and trailed – followed by the introduction of cultivation and sowing equipment. More recently, we have gotten used to the sight of orange and green sprayers getting around.
The most recent step in Amazone's evolution has seen the introduction of the Pantera 4502, a 4500-litre self-propelled spray unit with a hydraulic folding boom, a hydrostatic drive with three steering modes and an automatic suspension management.
The machine that we are reviewing here is the Pantera 4502-W, with the W standing for wide stance or wide axle.
It has an infinitely variable, stepless, track width adjustment from 2.25m to 3m, which represents about a 25 percent increase over the standard Pantera 4502 track width of 1.8–2.4m.
Past relations
The similarities between Amazone's Pantera and the Agrifac self-propelled spray unit are impossible to overlook. It makes sense, considering both machines were originally manufactured by the same company before Amazone took over production of its own spray rig.
These two machines started out with an identical format, but both brands have been following their own development paths for some time now.
While the carrying chassis of the original SF and SX models was still built by the Dutch manufacturer Agrifac, since then Amazone has brought the total production of the Pantera in-house, has reworked the design with subtle changes, and has equipped it with the most up-to-date running gear and operational and plant protection technologies available.
The Amazone Pantera has a tank capacity of 4500 litres and boom widths from 21m to 40m. It has a 218hp engine driving two twin piston membrane pumps each delivering 530 litre/min to ensure that chemical flow to the nozzles is not compromised during times of high demand.
The Pantera has a pendulum tandem chassis with individually sprung wheels. The chassis, especially developed for spraying machines, ensures that the motion of the vehicle is not transferred to the spray boom. Four-wheel drive and adjustable track width and height all add to the impressive versatility of this chassis. There are no mechanically driven parts on these spray machines. Only the hydraulic pumps, including the hydrostatic drive pump, are driven by the Tier 3B Deutz six-cylinder diesel engine.
Traction control is a standard feature on the complete Pantera line-up, while hydrostatic drive allows infinitely variable speed selection between zero and 50km/h.
In the cab
The cabin on the Pantera is the same as that used on the Claas Axion combine harvester and Claas forage harvesters. It is spacious, noticeably uncluttered with complicated controls, and has great visibility. Install one of the optional reversing cameras and nothing goes unseen.
It has a hydraulic folding ladder for easy access, leather heated and cooled suspension seat, and a fully adjustable steering column. Overall, it provides an extremely comfortable work environment.
For me, the highlight features are the AmaPilot multi-function joystick and AmaDrive touchscreen control unit and display monitor.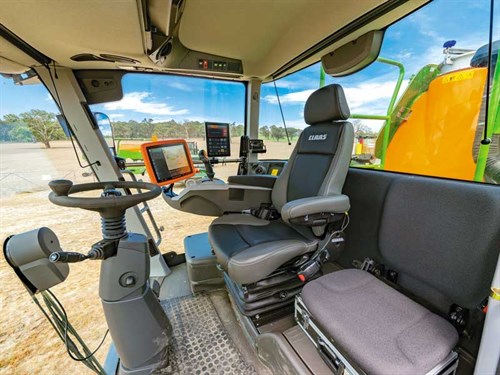 The former operates all the spray functions as well as direction and speed control of the vehicle, while the latter is simple to understand and easy to operate, even for a novice.
Having a play with it on my own for a couple of minutes while my instructor for the day, Landpower Amazone product manager Craig Hopkins, was out of the cab gave me plenty of time to confidently pick up enough of the functions to get on with the job.
The screen is very sensitive, and with the lightest of touches, you can operate cruise control, engine management with Eco or Power mode, headland management, track width adjustment, spray pump speed and work lighting adjustment on the spray rig and boom.
It also displays and recalls vehicle management data including forward speed, engine revs, and fuel level and engine temperature. Diagnostic data of the engine and hydraulic system is available in real-time and recorded for reference at a later date. 
My experience
Amazone self-propelled sprayers are not new on the global scene but are certainly newish on the Australian market. There are four machines working in Australia with a further three recently brought out for demonstration purposes and to promote the product.
It seems that many farmers and contractors are used to Amazone linkage and trailing sprayers but are not aware that a self-propelled unit is available. There is no difference in the spraying side of all three types, just that this one has an engine and cabin.
It is promoted as having a main spray volume capacity of 4500 litres but in fact holds 4800 litres when completely filled. A fresh water rinse tank holds 500 litres as well and is completely independent from the main tank.
The boom widths can run anywhere from 21m to 40m. This one has a 36m boom and includes AmaSelect spray nozzle technology with four nozzles per spray body. On a 36m boom, there are 72 individually controlled nozzle bodies.
The spray system is all electronically controlled so you can select each nozzle from inside the cabin, or you can put it into auto mode and it will automatically select the correct nozzle or combination of nozzles depending on the rate and speed.
Craig Hopkins says Amazone has dedicated a lot of resources into precision spraying.
"They won a prestigious gold medal at Agritechnica a couple of years ago with their AmaSelect technology," he says. As mentioned, a Deutz Tier 3B 218hp diesel engine runs the machine's Linde hydraulic system. Based in Aschaffenburg, Germany, Linde is a global developer and supplier of modular drive systems consisting of hydraulics, power transmissions, and electronics.
This is a full hydrostatic-drive machine with individual wheel motors. It will be music to many potential customers' ears to hear the words Tier 3B in relation to the engine's emissions rating. No AdBlue.
To achieve a Tier 3B rating, the Deutz engine uses exhaust gas recirculation and a diesel particulate filter, which eliminates the need to buy, store, and refill with AdBlue and saves time and money.
Steering can be switched between four-wheel, two-wheel, and crab at a single touch of a button on the AmaDrive control monitor.
For a machine of this size, the Amazone Pantera 4502-W has an exceptional inside turning circle measurement of 4.5m with four-wheel steering engaged.
It also has an Auto mode that automatically engages four-wheel steer to tighten up the turning circle on the headlands then switches back to two-wheel steer for spraying.
Sitting way out the front in the forward-mounted cab keeps the operator well away from any chemicals that sometimes trail along with a spraying machine. It allows perfect, uninterrupted views of the paddock ahead and any oncoming obstacles can easily be spotted.
What I found most pleasurable was the way the cabin just floated on what seemed like a cushion of air but is actually the auto-adjusting suspension system that constantly maintains a 50/50 weight distribution over the front and rear wheels.
Just by climbing into the cabin, the suspension detected my weight and made the appropriate adjustment to maintain even load sharing. That sort of sensitivity not only smooths out any bumps but also guarantees a smooth ride for the boom and keeps it perfectly level to the spraying surface.
Simple and safe
According to Hopkins, the Pantera 4502-W has been kept simple so that any operator can jump in and drive it.
All the filling and chemical induction equipment is grouped together and tucked away on the side of the machine under a protective panel. It uses a three-inch suction pipe for sucking straight out of a dam, creek, or tank, and it can be pressure-filled as well.
The chemical induction unit has a good-sized 65-litre hopper that fold downs hydraulically at the touch of a button so you don't get chemicals all over yourself during the filling process.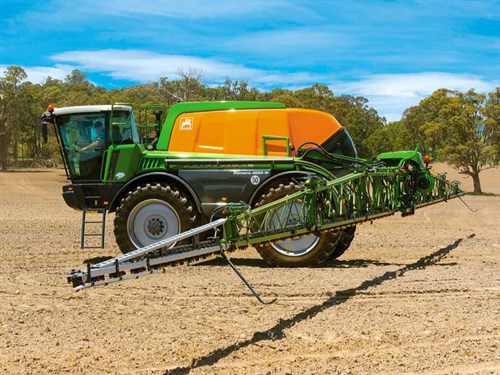 Powdery substances and large amounts of urea are dissolved quickly and safely inside the induction bowl with the aid of the rinse ring and additional nozzle. The drum rinse nozzle safely cleans out all of the remaining chemicals, leaving the empty drums ready for recycling. 
The Comfort-Pack 2 is a great option to help the operator fill the machine with chemicals and water with absolute precision. Filling amounts can be preselected from inside the cabin on the AmaDrive screen or by using the additional controller with digital readout screen at the outside operator station at the side of the machine.
There is plenty of storage with latching doors underneath the cabin for chemicals, spare nozzles, and suction hoses.
An optional tow hitch is available, allowing an additional 15,000 litres of water to be towed with the machine, adding to its capabilities in isolated areas where water is not so readily available.
I think where self-propelled sprayers hold a huge advantage over tractor-pulled trailing units is their much better crop clearance. With a 1.2m ground clearance, the 4502-W causes minimal damage to mature crops when sprayed late in the growing season. There is another model, the 4502-H, which has an extended lift height up to 1.7m.
The cabin's rear window provides good visibility back to the boom. It has an automatic rear-reversing camera, and a second camera pointed down over the front right-hand side tyre lets you see if your wheels are tracking perfectly in the tram lines of a controlled traffic operation. Top speed out on the road is 50km/h and spraying speed is anywhere between 0.5km/h and 35km/h.
It is auto-steer ready, with our review machine using a Topcon system integrated into the Amapad touchscreen controller. It is compatible with a Trimble system as well.
The Amapad operator terminal provides GPS based sectional control for precision farming applications and offers the optionof automatic steering, which is new to the Pantera.
Folding the enormous boom is an absolute breeze. Lifting the boom up and pressing one button is all that is required to fold the boom all the way in; then it's just a matter of lowering and locking it into the transport position.
There are sensors all over the boom to protect it from damage from incorrect folding. It will operate with one side folded in, has boom tilt for getting over obstacles, and also features automatic height control.
Depending on the nozzle size that is installed into the four-point nozzle bodies, the machine is capable of spraying liquid fertiliser at rates of up to 1000 litres/hectare while still maintaining a spraying speed between 10km/h and 15km/h.
The bottom line
I certainly don't claim to be an expert on self-propelled sprayers, but I can't think of a single feature that could be added to the Amazone Pantera 4502-W to make it better.
The factory can currently churn out four of these machines a week from start to finish, but that figure is set to rise with the addition of another production line soon to be built.
The machine is exceptionally well balanced and comfortable due to the hydraulic pneumatic suspension, it has a great turning circle of 4.5 metres, and it has a responsive yet very smooth acceleration when driving.
Prices for the Pantera 4502 kick off at around $410,000. The cost then varies depending on how the customer wants the machine specc'ed and what optional extras are added.
Obviously, there are not a heap of Panteras sitting around waiting to be delivered, so if you're after a top class spray rig, you'd better place an order.
I am more than comfortable recommending the Amazone Pantera as a first-class unit but only you can work out if it's a viable and cost-effective alternative in your enterprise.
If you don't have enough work you might still be better off with a trailing or linkage sprayer and use one of the tractors you already have.
Keep up to date in the industry by signing up to Farm Trader's free newsletter or liking us on Facebook