Test: Toyota Land Cruiser 70 Series
---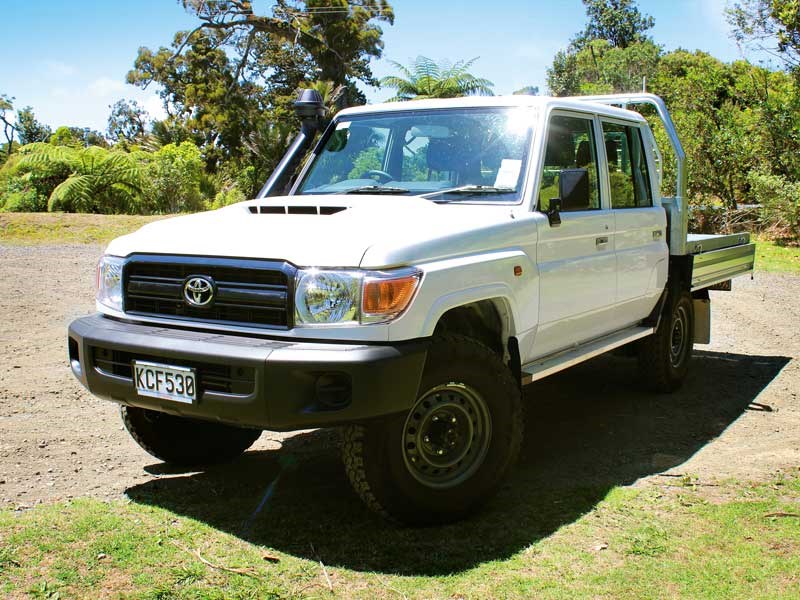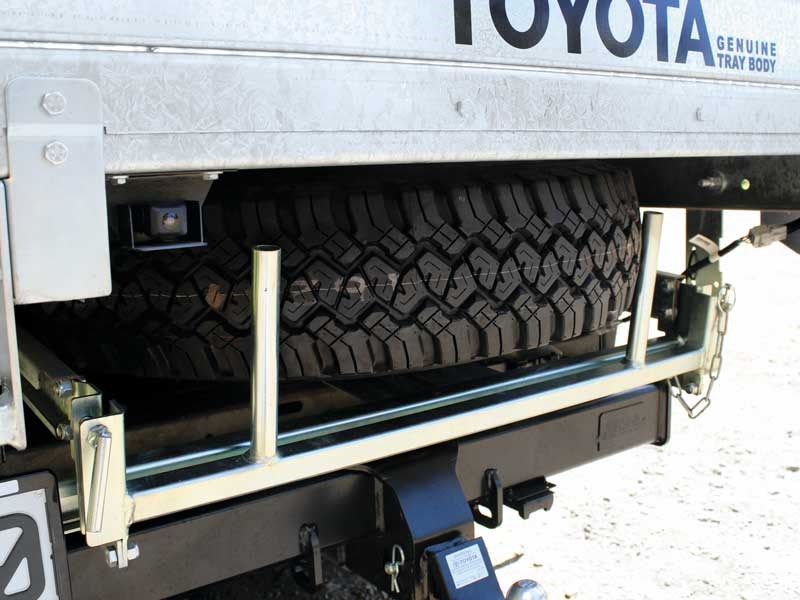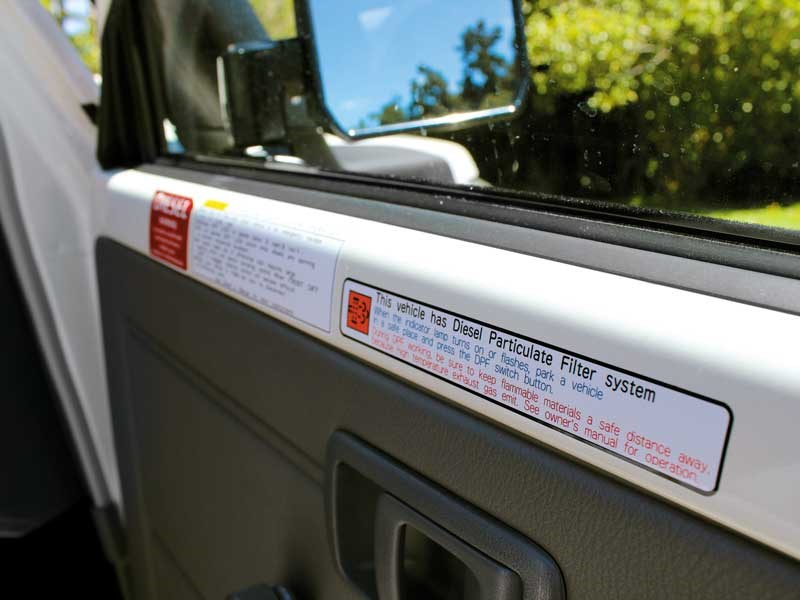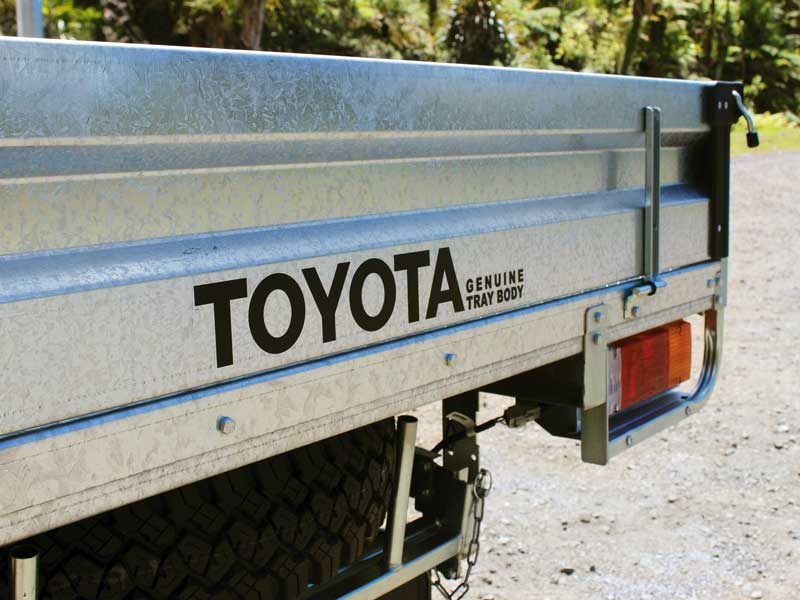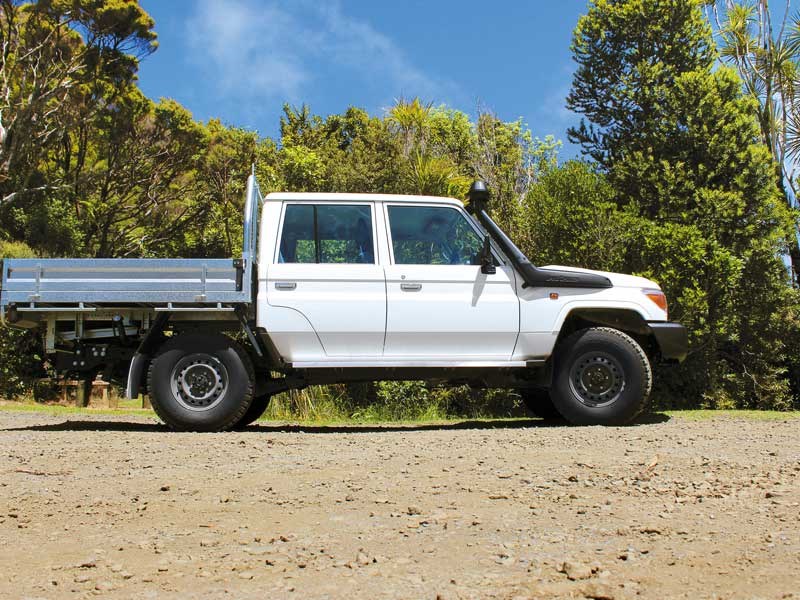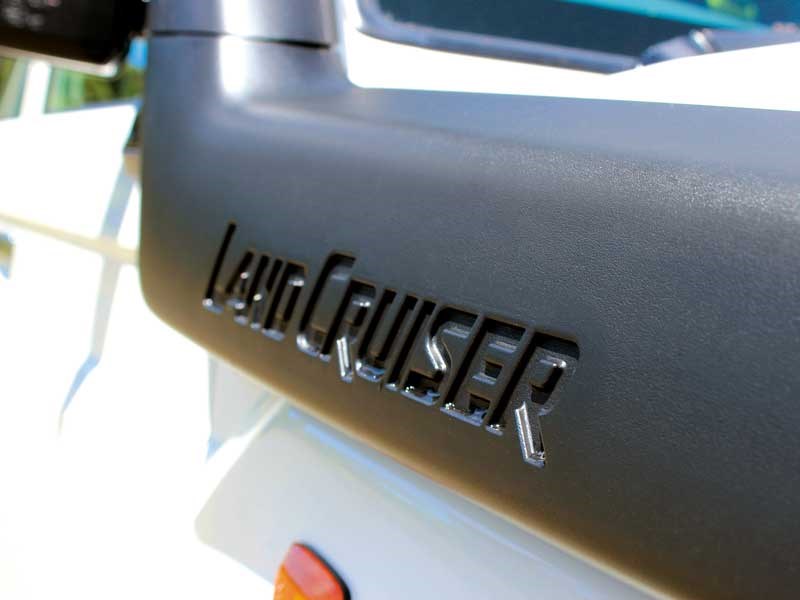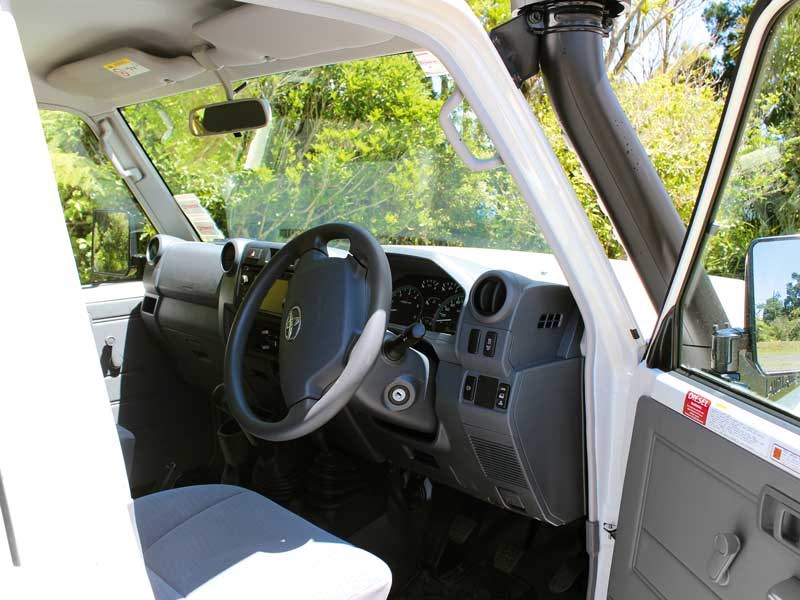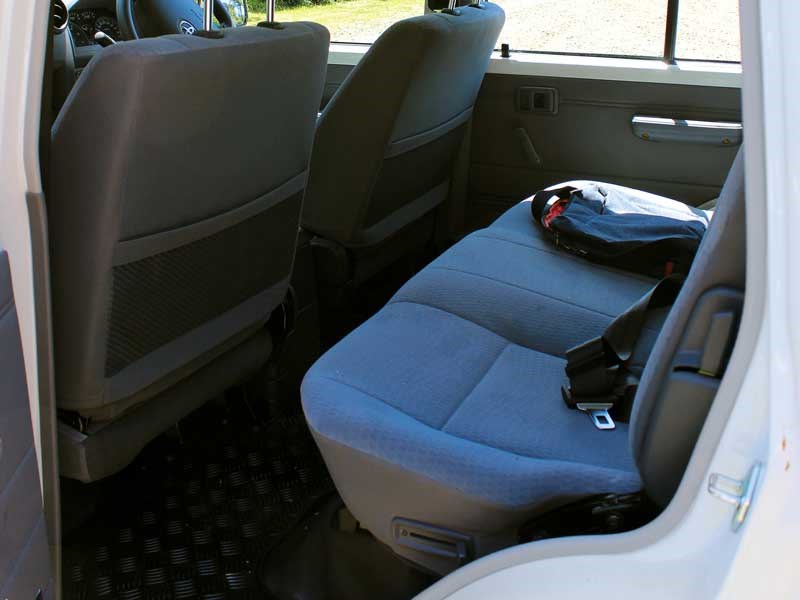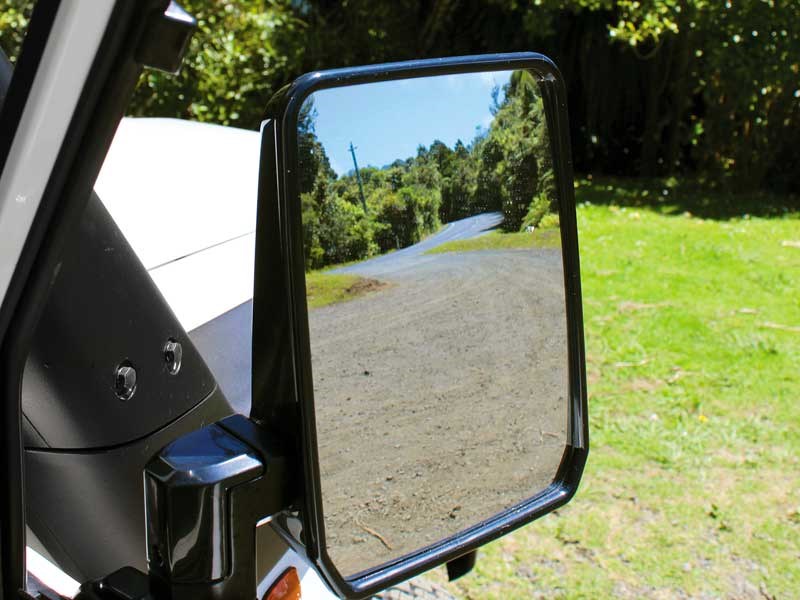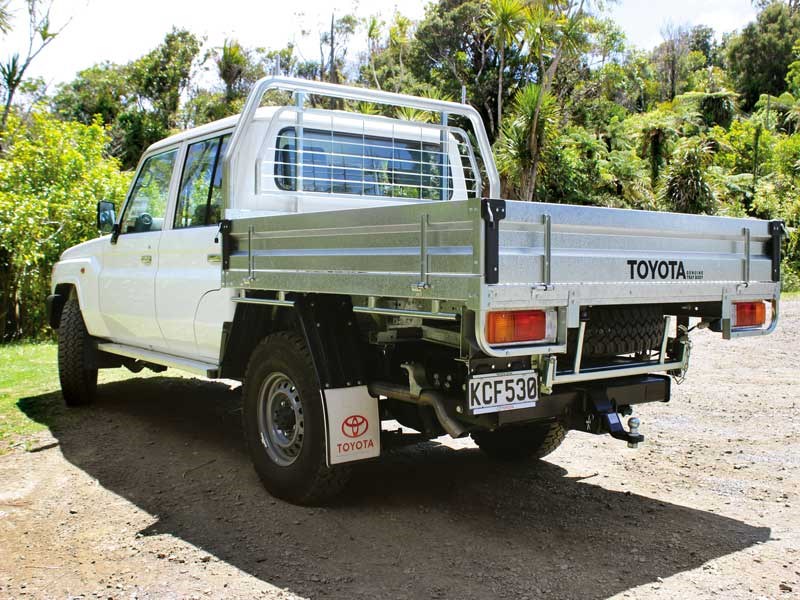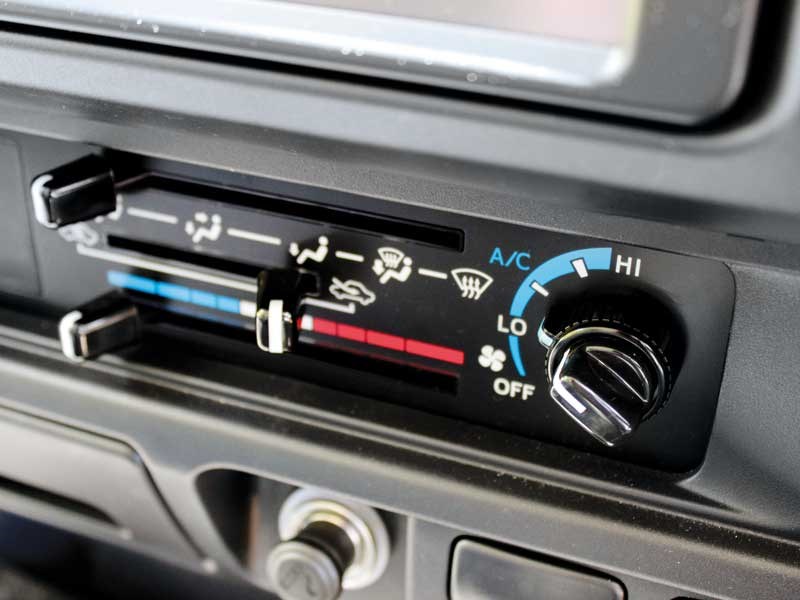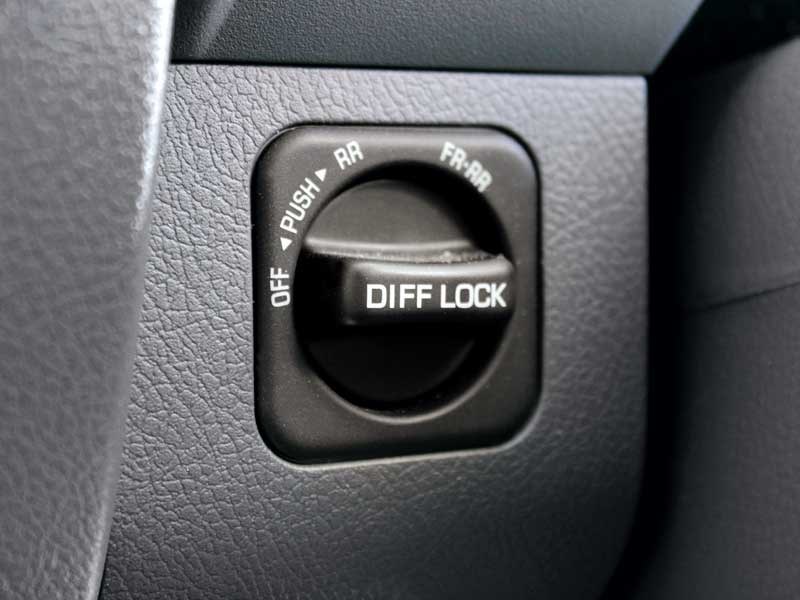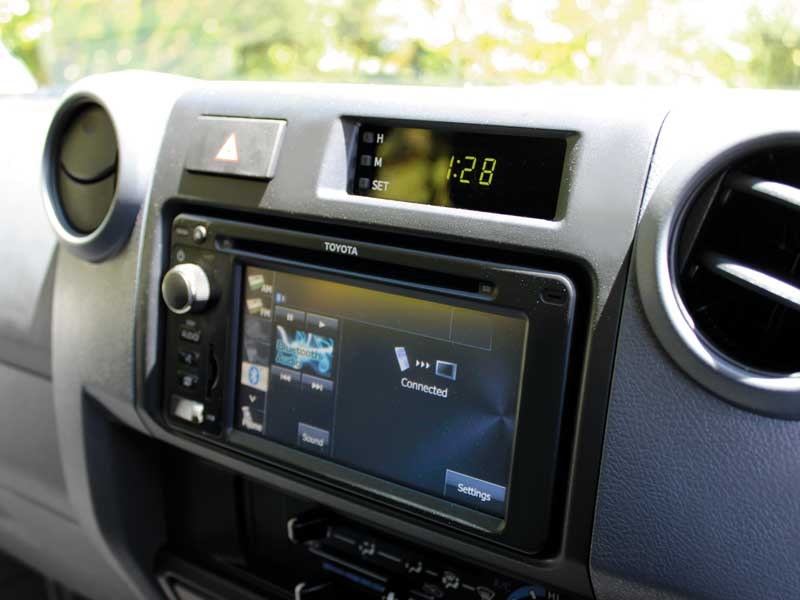 Farm Trader checks out the Toyota Land Cruiser 70 Series
You want 'old school'? This is about as 'old school' as it gets on the New Zealand light commercial vehicle market right now.
No, you're not looking at some expertly restored example of a 1970s Toyota from a private collection. This is a brand new truck – the 2016 Toyota Land Cruiser 70 Series double cab-chassis. Our test model only had 3000km on the clock for goodness sake.
The Toyota Land Cruiser 70 Series is as pure and simple as Toyota's extensive line-up gets. There are many touchpoints inside this truck that are a direct link back to the faithful 40 Series Land Cruisers of the 1960s and 1970s.
Why have they persisted with the model into the modern age? Well, if it ain't broke...
No mod cons
The Land Cruiser really is basic. Like 1979 basic. My kids marvelled at the window winders and even I was momentarily bamboozled when I started searching for the external mirror adjustment switch, only to realise there isn't one; you wind the windows down, reach out and manipulate the mirrors to suit. Easy really.
This is a 4x4 interior like they used to make. Everything is built and lined for hard-wearing longevity. The driver's door is festooned with stickers advising you when and where to use four-wheel drive, all with the same fonts and colours your old FJ40 had. The steering wheel looks odd until you realise that's because there isn't a single button on it. There is only a lap belt in the rear centre seating position (although the entire rear bench tumbles forward for extra storage, which is handy). Even the hard plastic pocket for your mobile phone seems like a reluctant add-on.
About the only concession to modern motoring inside the 70 Series' cab is Toyota's 6.1-inch wide touchscreen display system, which is easy to operate. You can pair your phone via Bluetooth and stream music loudly enough to be heard over the roar of the turbo diesel V8 (of which more in a minute).
The screen is also your monitor for the reversing camera, which now that I think about it, is perhaps the only other modern convenience item here (and a necessary one, what with that long tray out back).
Power point
The 70 Series' 4.5-litre V8 turbo diesel engine sits underneath a bonnet, which from behind the steering wheel, looks like it has been nicked off a Scania, with its heavy-duty air-venting. From the start, the V8 roars into life, and if pushed, will deliver maximum power of 151kW and peak torque of 430Nm from as low down in the rev range as 1200rpm; handy for pulling that loaded trailer right to the back paddock.
In saying that, those figures aren't super impressive. The Volkswagen Amarok V6 we had a look at last month boasted 500Nm of torque, even with a deficit of two cylinders. The Ram 2500 we reviewed the month before had more than 1000Nm and significantly better combined fuel economy than the Land Cruiser to boot (just over eight litres/100km versus the Land Cruiser's combined fuel economy of 10.6 litres/100km).
Mind you, if you're crawling through muddy paddocks or in rough tussock land, then top-end power isn't the most important part of the equation. With a reputation for mud-plugging that remains up with the best, the Land Cruiser 70 Series is about as sure-footed a wagon as you're likely to find. Often it's at its best when crawling along, the tachometer needle barely moving.
The part-time 4WD system comes with both high and low ratios (selected via a good old fashioned stubby secondary gear lever rather than some flashy button) and features dual automatic locking hubs and front and rear differential locks for the really rough stuff.
When crawling along in low ratio four-wheel drive, an 'Idle Up' switch allows you to incrementally speed up your progress without needing to stab at the accelerator and risk inadvertently bouncing off a half-buried rock. There's only one transmission available; a five-speed manual.
Bring your own
The cab is designed to be a sealed unit. According to the manufacturer, the truck can wade into water halfway up its doors, so you'll note it's easier to close the doors in one go with a window slightly cracked to relieve air pressure inside the closed cab. Otherwise, you'll wonder why it takes repeated slamming to get the doors closed properly. An air intake snorkel, side steps, front and rear tow hooks, front mud flaps, and a locking fuel cap are other exterior highlights.
A Land Cruiser 70 Series wagon is available in either bare-basics 'Troop Carrier' mode and in significantly up-spec'd LX wagon mode. But single and double cab-chassis models make up the bulk of both the range and those that leave Toyota dealerships.
Our test truck features an out-of-the-box Toyota tray with drop-sides all around, tie-down bars, and a neat slide-out spare tyre rack (all 70 Series' models come with a full-size 15" spare steel wheel as standard).
But it's up to individual owners to specify what sort of tray or storage solution covers the rear axle.
Equate… er
By now, you'll have worked out that the price quoted in the spec box adjoining this article doesn't include the tray (or on-road costs, come to that). So all of a sudden, $80,000 will be looking like quite a lot for a chassis, four wheels, an engine, and a four-door box with some seats in it.
If you want extra finery (16" alloy wheels, chrome mirrors, electric windows), you can add an extra six grand or so and get the LX version of the double cab-chassis. You'll pay less for a two-door 70 Series but not much less – $75,780.
Thing is, though, like all Toyota commercial vehicles, the Land Cruiser 70 Series does hold its value on the used market. Not that you'll ever sell it – it'll go until the end of time, do everything you need it to, in any environment you take it.
Verdict
This is one tough truck. Possibly the toughest. No, it won't be everyone's thermos of English Breakfast, but if you don't need creature comforts such as automatically adjustable mirrors or buttons on the steering wheel to turn up your stereo, but you do need to haul stuff into remote locations and get back out again with ease, then the Land Cruiser 70 Series is possibly the only truck you'll ever require.h
Keep up to date in the industry by signing up to Farm Trader's free newsletter or liking us on Facebook