Test: Isuzu D-Max
---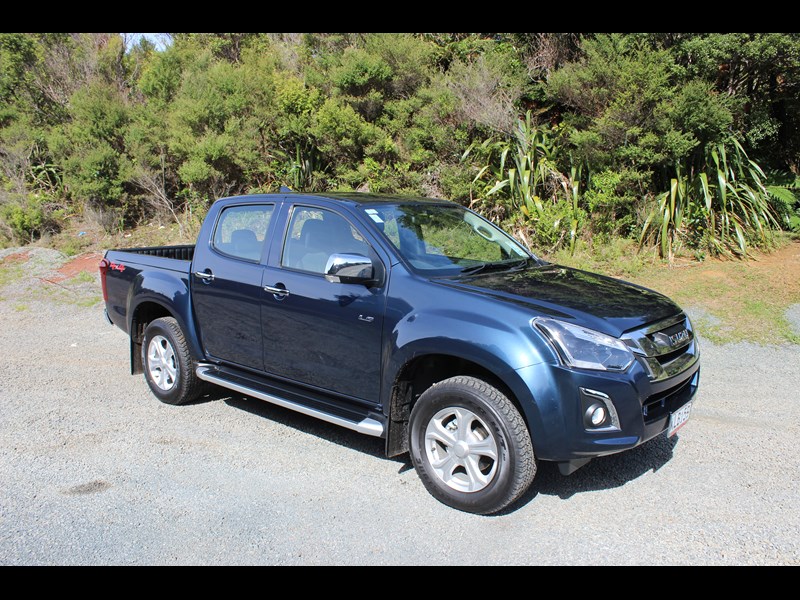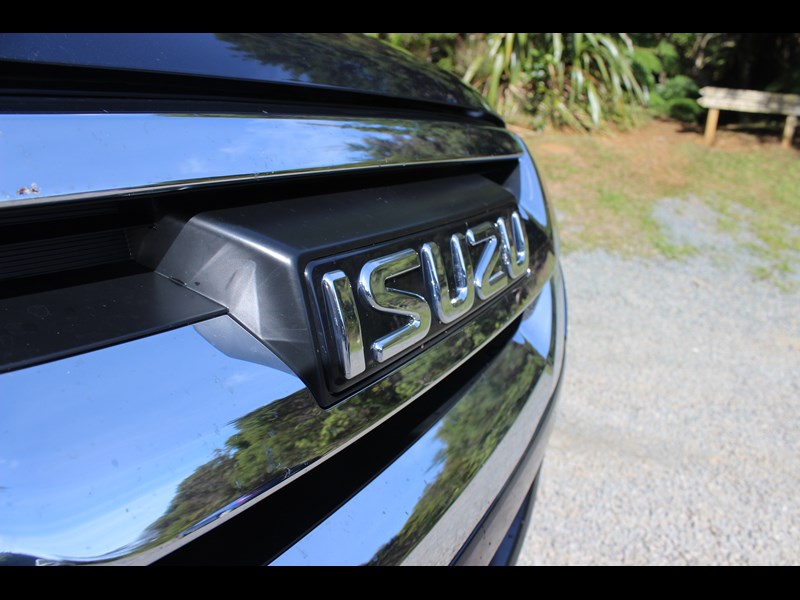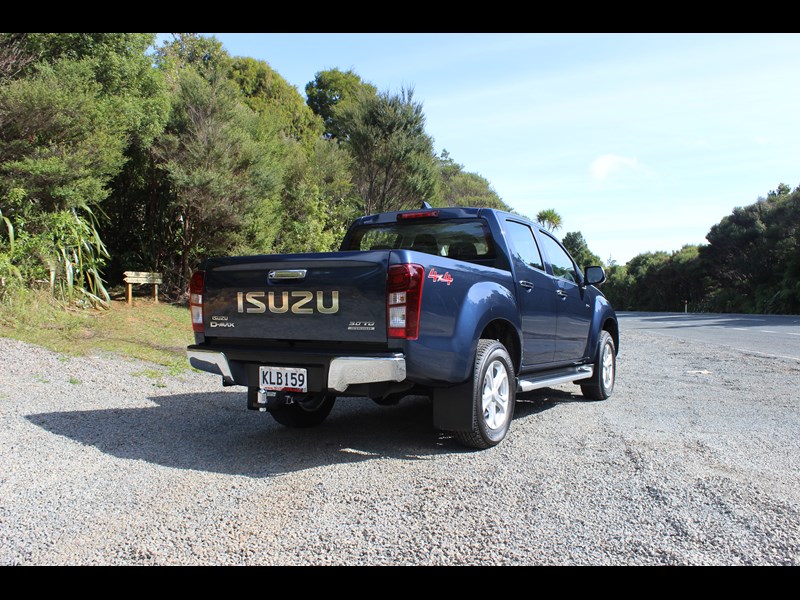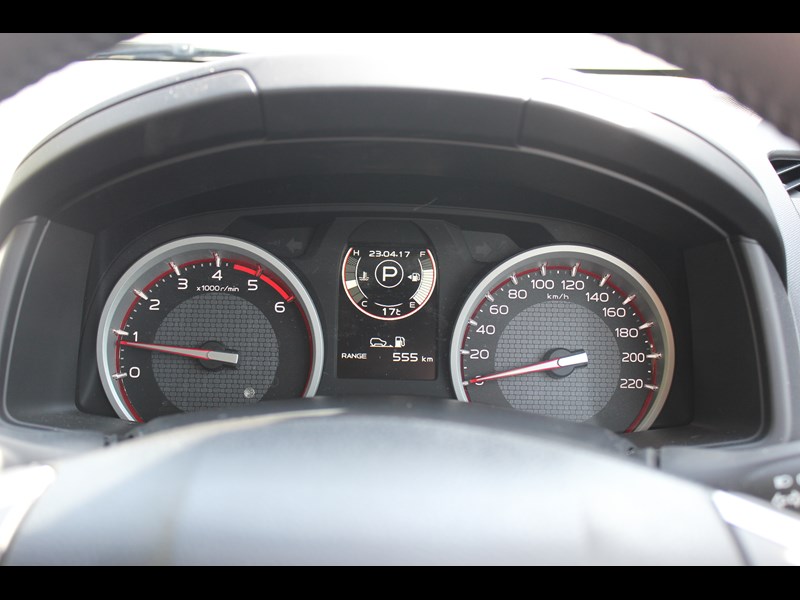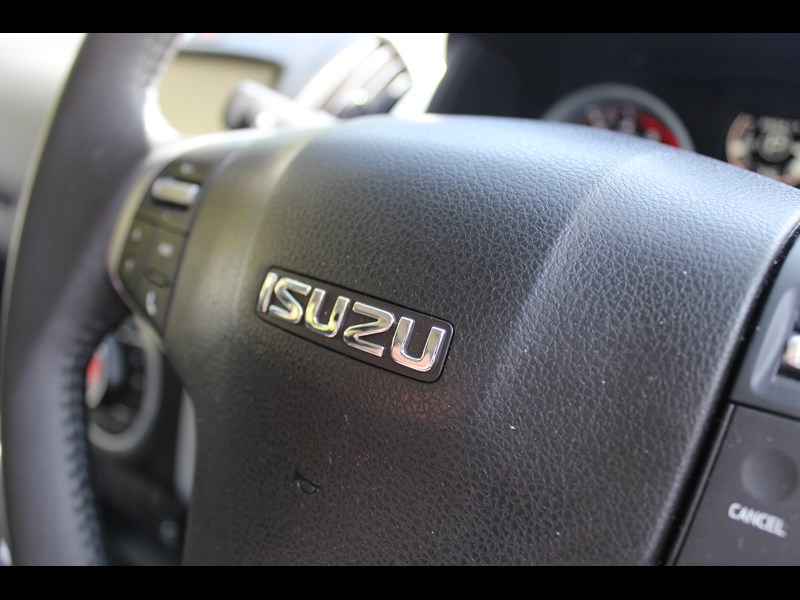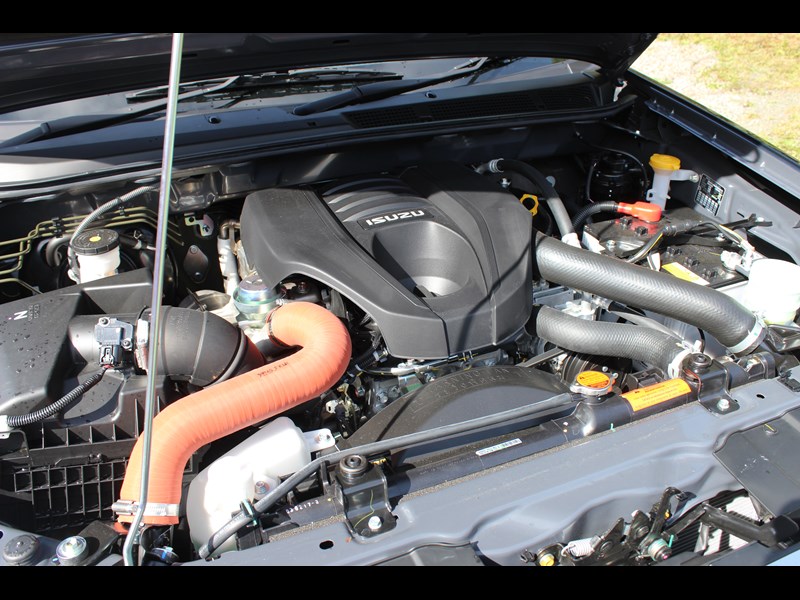 The updated Isuzu D-Max makes a solid argument for betting on the underdog. Thing is, Isuzu's mainstay ute isn't really an underdog any longer
Are you familiar with that feeling when you're driving a certain vehicle of a non-descript nature and suddenly you notice the same vehicle being driven by loads of other people on the road? In the past, I'd have pegged Isuzu's D-Max as that sort of vehicle – a ute that would only stand out from the scenery for me when I actually happened to be driving one.That's not the case any longer, though.
Here's a task for you next time you're in town. Play 'spot the D-Max' (either in your head or with the rug rats in the back seat).
I suspect, like me, you'll be genuinely surprised by how many of them are out on the roads these days.
In April this year, 207 D-Max's were sold, making it the 12th-best performing model of any passenger vehicle in the country. Not bad going for a truck I used to consider an underdog. Year-to-date Isuzu is enjoying a 12% market share in the ever-buoyant light commercial sector; much of that gain rests firmly in the tray of the D-Max.
Upgraded
The recently updated D-Max range proves this ute is no longer simply something hard-wearing for the non-conformist. Isuzu's workhorse remains a good, honest truck but with plenty of new bits and pieces onboard that help to raise its quality, efficiency, and practicality.
The upgraded 430Nm turbo diesel under the bonnet is now quieter than ever and gives the D-Max a 3500kg braked tow rating. While perhaps not as smooth as the Ford Ranger/Mazda BT-50 powerplants, the three-litre, four-pot Isuzu is using remains a grunty thing with a turbo that is on-song from 2000rpm.
While we're under the skin, the upgraded D-Max also features improved levels of activeand passive safety, bringing it into line with its rivals: hill start assist, hill descent control, brake assist, and electronic brake-force distribution to prevent lock-up, a reversing camera, six airbags (in double cab models), and an engine immobiliser are all accounted for. 
The business end
For wellside tray models such as our D-Max LS tester, tie-down hooks and a double-walled tub are standard. Load-space dimensions are pretty standard for a ute of this size, too: 1485mm of load length matched with 1530mm total width or 1105mm between the wheel arches.
While we're at the back of the truck, the D-Max features a redesigned tailgate these days with a distinctive lip along the top (although it's not as pronounced as the Nissan Navara's similar backend silhouette, which is bordering on being spoiler-like). At the front, the D-Max boasts a new nose with a redesigned grille and reshaped headlights with integrated daytime running lights.
Cabin crew
The cabin is perfectly spacious and comfy, with all the Bluetooth-connectable abilities modern ute owners expect. Touchscreen infotainment and a good stereo (that even features roof-mounted 'Sky Sound' speakers) are included, as is satellite navigation in the LS grade truck. In four-wheel drive versions, Isuzu's Terrain Command select system is a simple dial-twist away. Everything is close at hand, making for a comfortable on-road experience.
In the back of double cab models, the rear doors have been made to open wider. In addition to a 60/40 split-folding rear bench, the lower squabs of the back seat fold upwards, too, which gives the back area of the D-Max LS double cab more flexibility when carrying stuff you don't want to simply plonk in the tray. You're not starved for nooks and crannies to stow phones, wallets, and work tools either. Isuzu says there are 10 different 'possies' for all your workday detritus inside the D-Max cab, as well as 12-volt and USB charge points. Oh, and that rear bench also features tool storage space underneath it.
And to build on the idea that you're nothing without variety in the light commercial sector, the D-Max continues to be available in a few flavours. In addition to the LS double cab I tested, space cab and single cab versions – in LS, LS-T, and LX grades – are available, with the option of either six-speed manual or six-speed automatic gearboxes.
The notion of a two-wheel drive ute still might sound like an oxymoron to some, but they remain a popular part of the market, especially for urban cowboys who might only take their truck off-road as far as that mountain bike track car park, so both two- and four-wheel drive D-Maxs' are on offer.
A great… er, Mazda?
As I was putting the final touches on this piece for Farm Trader, news arrived along the wires that Yoichi Masuda, president of Isuzu Motors International Operations, has confirmed to an Aussie media outlet that "Isuzu will do everything" to do with developing the next-generation Mazda BT-50 utility. That's right; your next Mazda BT-50 will be a rebadged D-Max.
Yoichi stated the joint venture between the two manufacturers would be a supply-only agreement, unlike the relationship Mazda has traditionally held with Ford, which involved co-development utilising design and engineering resources from across both companies."We will provide our own design to Mazda. That is really as simple as the relationship is [with them]," he told a reporter from motoring website Go Auto.
The announcement isn't that much of a surprise. At last year's Los Angeles motor show, Mazda's head of R&D hinted that the volume of BT-50 utes being sold globally wasn't large enough to justify the manufacturer continue with a stand-alone ute development programme. In New Zealand, the BT-50 holds its own but it isn't a top five seller.
Personally, I'm a big fan of the current BT-50. I still think it has a better-tuned chassis and a more settled ride without anything in the tray t han the top-tier Ford Ranger, Toyota Hilux, or Nissan Navara NP300 (the latter's trick five-link rear coil-sprung suspension included).
The fact that Mazda has struck an accord with Isuzu to badge-engineer BT-50s of the future from D-Max skeletons is another tick in my book. The Isuzu is a dependable truck indeed.
Verdict
When the neighbours on all sides have bought a Ford Ranger, what does one buy to stand out a bit? Go for an Isuzu D-Max. It's a rugged machine, re-fettled for 2017, with modern exterior styling, an updated three-litre turbo diesel under the bonnet and all the niceties of contemporary ute ownership accounted for inside its spacious cab.
Although now that it's gaining more converts than ever, perhaps you won't stand out quite as much as you'd hoped to.
Keep up to date in the industry by signing up to Farm Trader's free newsletter or liking us on Facebook