Review: New Holland T7.290HD
---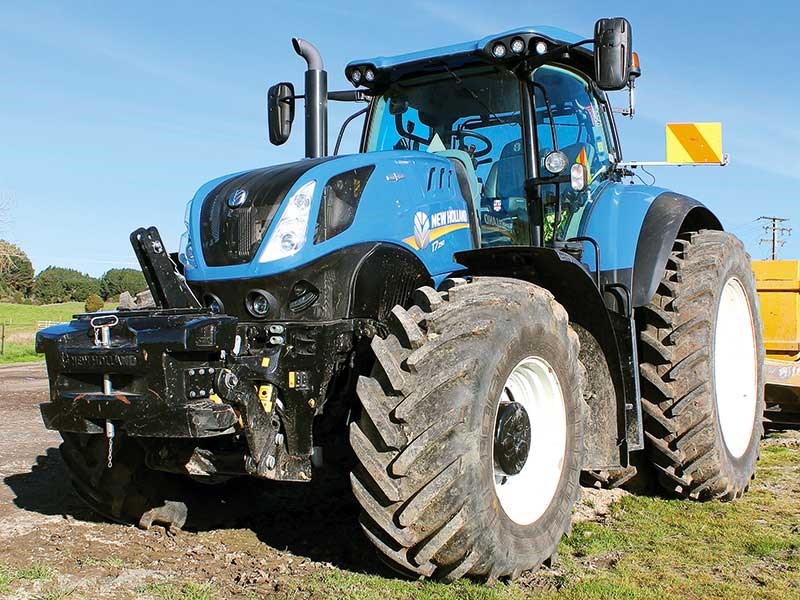 The New Holland T7.290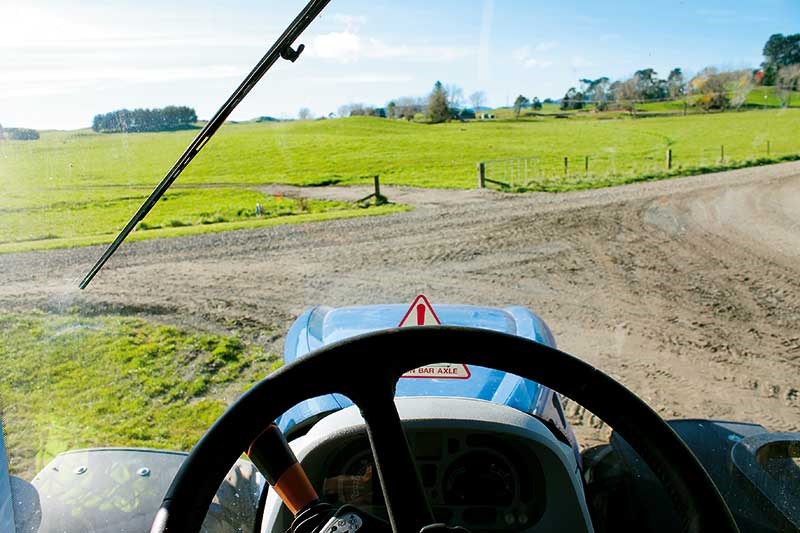 Plenty of cab visibility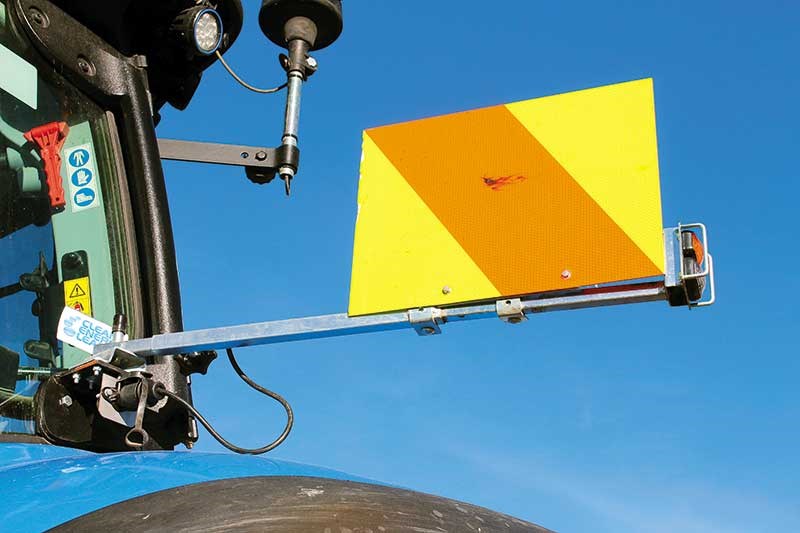 Wide vehicle boards with lighting are standard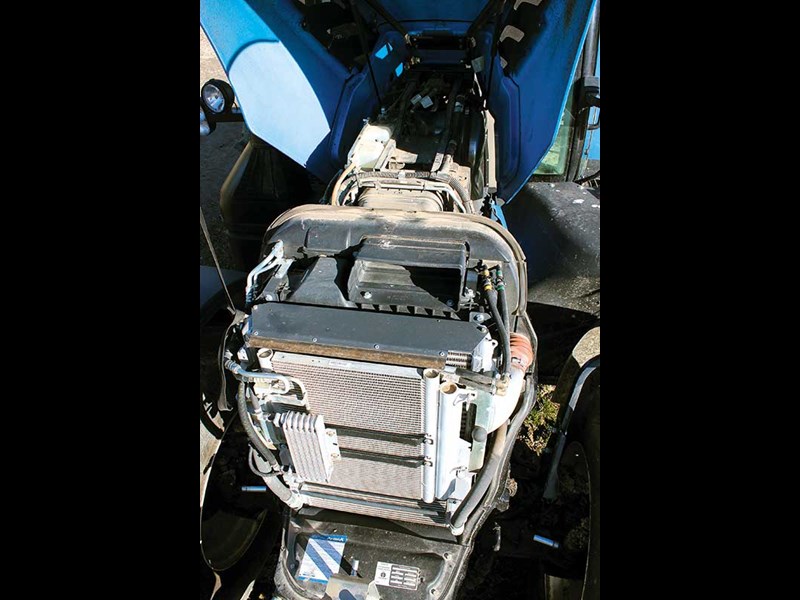 Large, clean cooling pack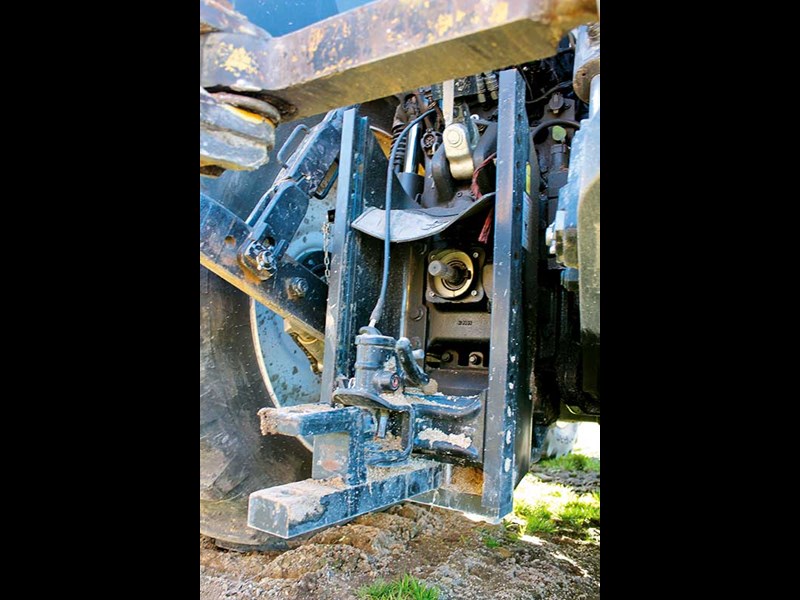 Rear ladder hitching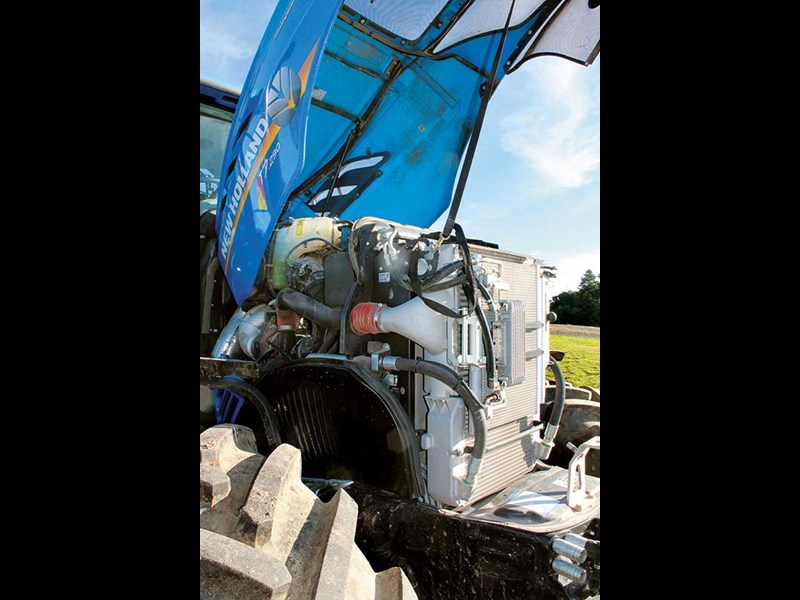 High lift bonnet for easy servicing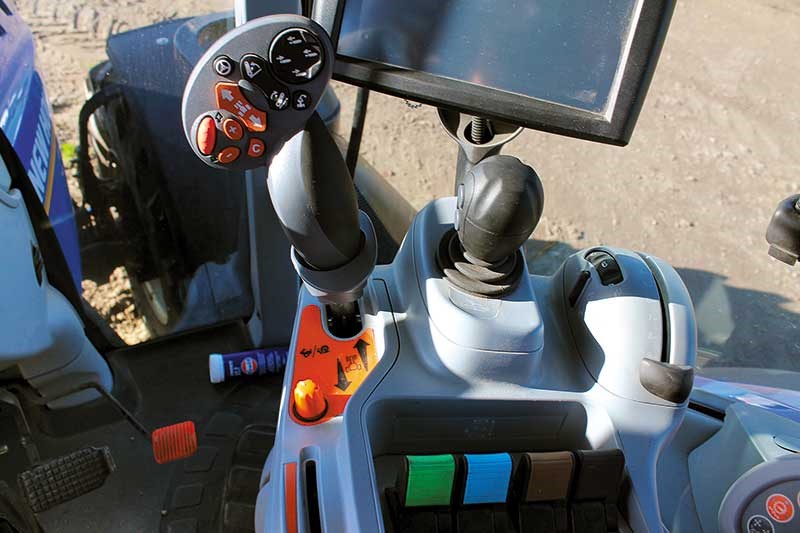 CVT transmission controller

After spotting the impressive New Holland T7.290HD at New Zealand Agricultural Fieldays, FTM set out to find one in action
Owner Paddy Lowry of Kiwitahi Land Co and Kiwi Kontractors purchased this latest T7 model for use in his farming and contracting businesses.
Paddy's tractor arrived in November as a demo machine from Norwoods in Te Awamutu. However, he liked it so much that it stayed on to replace an older John Deere 8530, joining his fleet of three other New Holland tractors and one Massey Ferguson.
Aside from the rear wheels being changed to duals for better stability on the hills for agricultural work and greater traction when operating the scoop, Paddy's tractor is standard.
The T7.290 comes in one model only – the HD (heavy-duty). This comes standard with an impressive LED lighting package, front linkage and PTO, as well as top-of-the-line seat for operator comfort, coupled with the terraglide front axle suspension and cab suspension.
The hydraulic toplink and right-hand plough arm with dedicated controls in the cab, which don't take up extra rear service ports at the back, are features Paddy particularly likes on his new tractor.
Key tasks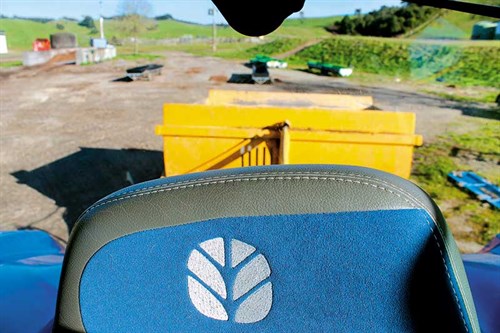 During spring and autumn, Paddy will put the T7.290 to work on his custom-built air seeder roller drill. He also uses the tractor for muck spreading with his Kuhn spreader and is looking to replace his existing truck with a 14-tonne tip trailer.
Paddy will then hook the new trailer up to his T7 and use it to transport his digger and dozer to jobs that are within close enough driving proximity for a tractor. This has the added benefit of giving him a tractor and trailer also on-site for increased efficiency.
For now, one of the main jobs for his new T7.290 is pulling a 10-cube Hautapu scoop to clean off and build up raceways with pumice, creating a good surface to walk on for stock.
This lasts well when races are formed correctly, allowing water to drain off, and fortunately, pumice is plentiful through the region.
Originally looking to purchase a T8 series New Holland, Paddy has found the smaller frame tractor with high horsepower to be more manoeuvrable without being clumsy. Still weighing in around 12 to 13 tonnes when kitted up with duals and front weights, this is important when filling and towing the large scoop.
The other important factor for this job is the width of the tractor and scoop, which need to be similar to allow the scoop to work effectively.
Automation technology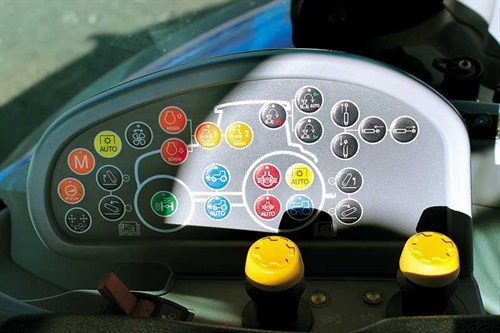 Automation of function is a feature both Paddy and key operator Nigel Salmon find useful. The loading and dumping sequence for spreading is set and just requires the push of a button to initiate.
Auto diff lock is another good feature for scoop work. Once selected, it will engage as needed. For example, when filling the scoop, doing away with the chance of operator error in forgetting to engage.
This had to be carried out manually on his previous tractor.Loading the 10 cubic metre scoop takes around eight seconds and dumping around nine seconds, which is impressive to watch. With the CVT transmission, three ranges can have speed ranges set.
Paddy has set range 1 at 9km/hr for loading, range 2 at 14km/hr for spreading, and max 50km/hr in range 3 for road transport work. Along with this, there are three settings for engine function. Aggressive will give max torque and power output, which you want for a job such as scooping. For transport and roadwork, less aggressive power is required, allowing you to save on fuel usage.
Although he hasn't got data on each machine operated, Paddy says the T7.290 has been alright on fuel consumption, even with the heavy workload. 
He is looking into getting fuel monitoring through his fuel supplier to allow him to see what each machine is using more accurately.
About the business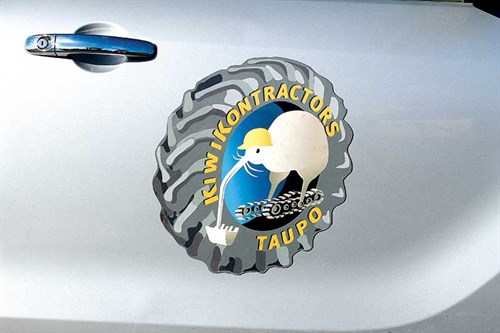 Paddy returned to the family farm in 1996. It was originally developed by his father in the 60s. Since taking over in 2009, the farm has grown to encompass 1200ha of dry stock/dairy support with an 180ha dairy unit.
Eight years ago, Paddy also added the contracting arm of the business. Unlike some contractors, Paddy says his own work is a priority and he only takes on extra work if it fits around that.
Running two diggers and a dozer, Paddy has done a lot of land preparation and developing forestry to farmland, working in with another contractor on big jobs where needed. In a competitive market, Paddy's point of difference is being able to do the whole job, forest to crop/pasture.
With a core staff of three and up to five through the busy period, Paddy hasn't grown too big, allowing him to focus on getting his work done first and to service clients located within approximately half an hour of his home base.
Having owned and operated New Holland tractors in the past, as a policy, Paddy likes to run tractors within warranty periods and then look to trade them.
The four-year, 4000-hour warranty offered with New Holland tractors is one of the best in the business, which gives piece of mind if you have done the correct servicing and means any big issues should be covered.
The other convincing aspect for signing up the NH T7.290 was the sharp pricing (being a demo) and the tractor's features.
Keep up to date in the industry by signing up to Farm Trader's free newsletter or liking us on Facebook