Test: Holden Colorado
---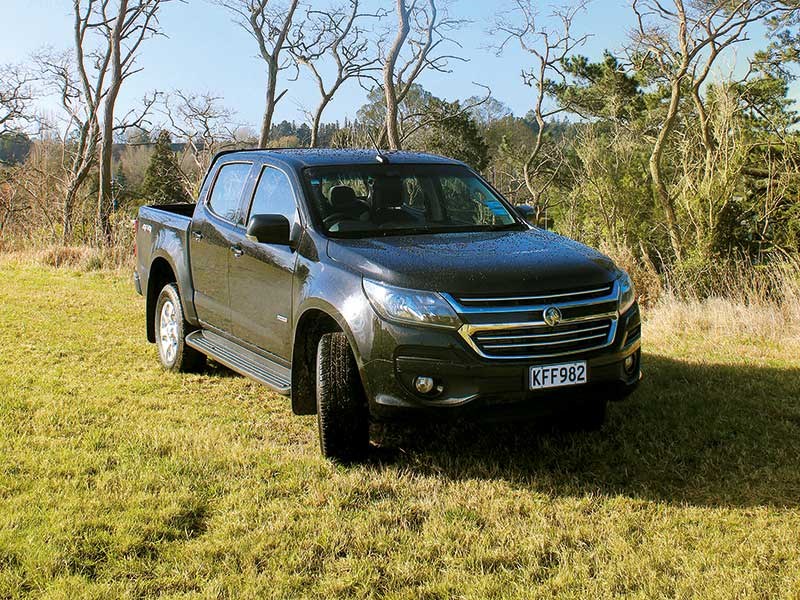 The Holden's Colorado ute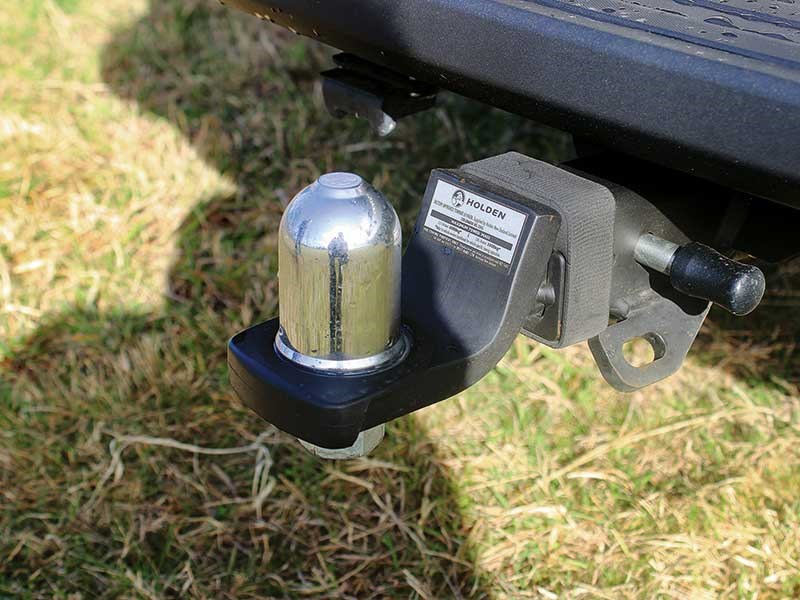 The towbar isn't standard, but it's a handy options box to tick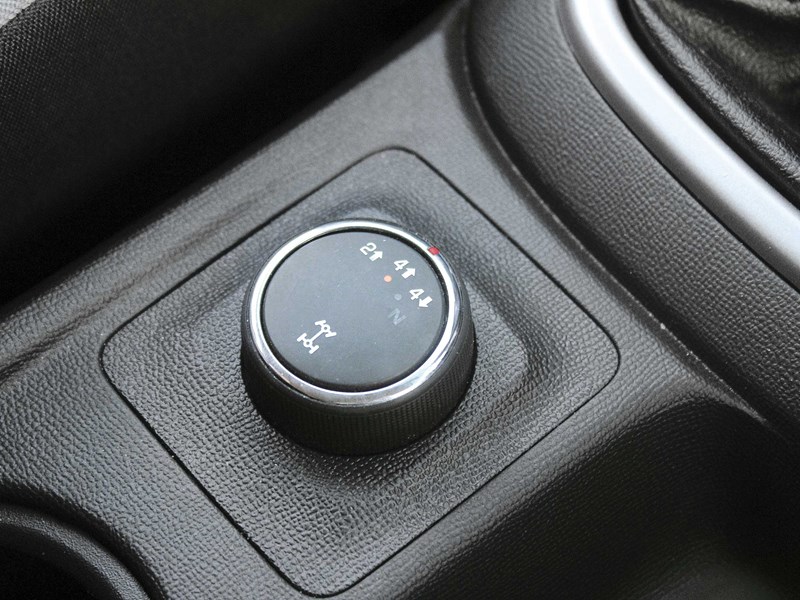 This dial switches the ute through high and low ratios when off-road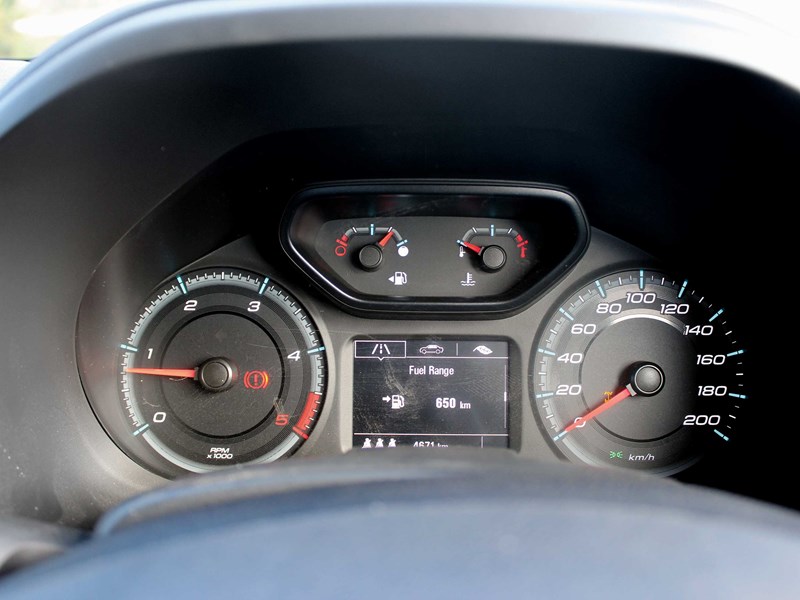 Manual transmission Colorados feature 450Nm of torque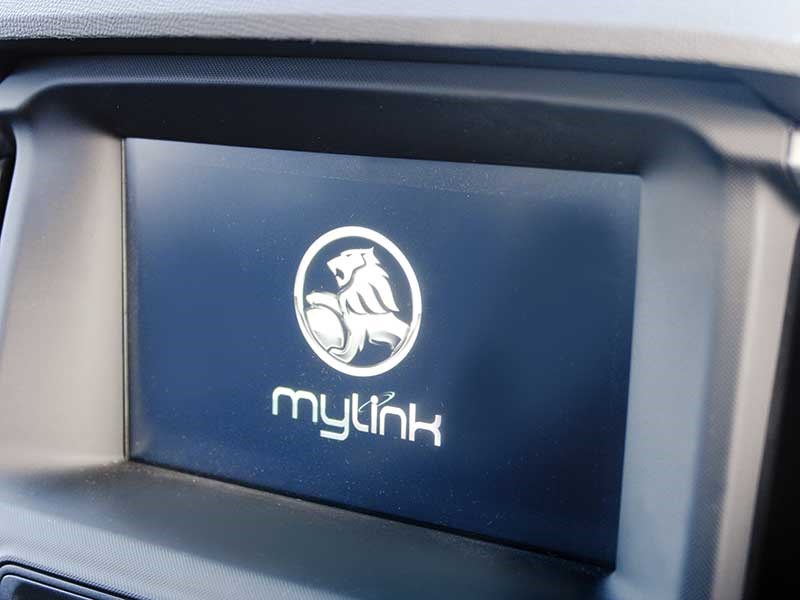 MyLink provides for an intuitive interface for the ute's mobile phone mirroring capabilities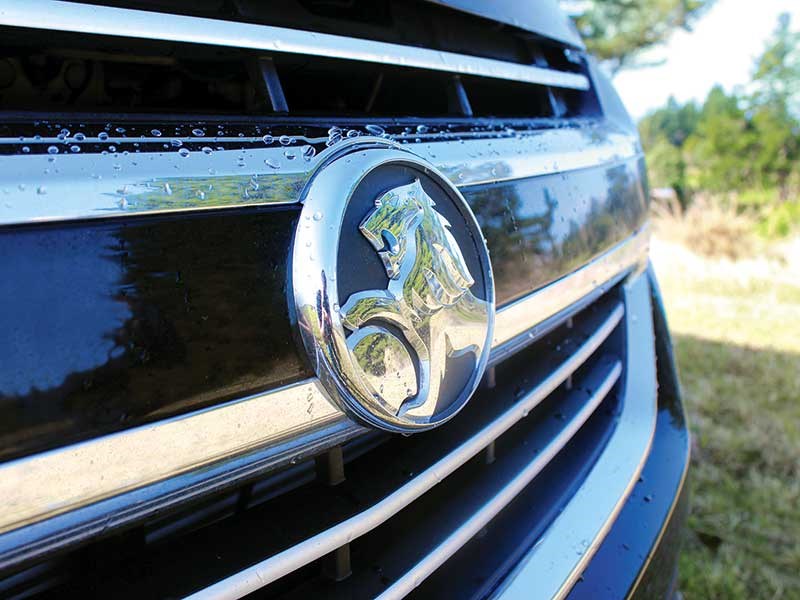 Colorado remains Holden's sole ute offering after death of Commodore

Farm Trader tests the Holden's better than ever Colorado ute at Fieldays, talking spec's and it's tie to Isuzu
Driving to Fieldays at Mystery Creek in a Holden Colorado should feel like the right thing to do. Well actually, it is the right thing to do.
It's a proper ute after all (don't judge. Two years ago, I drove to Fieldays in a Mini Cooper S and slithered my way sideways out the gate of the parking paddock at the end of a day of near-constant rain).
Thing is though, Holden's Colorado has had such an all-encompassing makeover in the last 12 months that even this feels like cheating a bit. Having said that, we now live in a world of self-driving tractors and smartphone-controlled irrigation systems.
The fact my transport of choice to the southern hemisphere's biggest agricultural expo was a well-specified ute pales in comparison to some of the amazing 'future now' tech on show at Fieldays.
And if it counts for anything, my Colorado was a next-but-one base level LT grade truck with a manual transmission. I'll go ahead and chalk those up as wins.
The gutsy engine and new technologies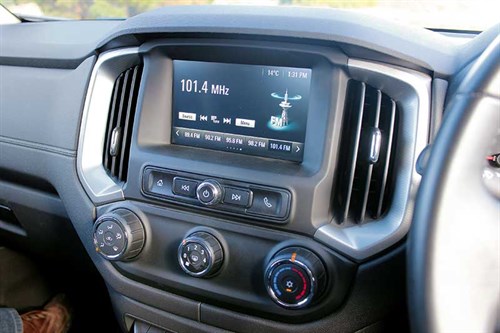 Dismiss Holden's Duramax diesel for only being a four-cylinder donk at your peril. This engine has plenty of get-up-and-go. That 147kW power band is great to have on tap, but it's that 450Nm of torque that you'll discover the benefit of soon enough.
In fact, even better than that, Colorados with six-speed automatic transmissions get a full 500Nm of torque, making them among the gutsiest load-luggers on the market.
'Power' comes to mind when exploring Holden's in-cabin technologies, too. Its MyLink infotainment system is, in my opinion, among the best in the business.
It doesn't have the menu depth of something you might find in a Commodore HSV sports sedan (no lap timers or g-force meters here, sorry guys), but then, you wouldn't want it to.
Thanks to smartphone mirroring technology, which ensures whatever is on your phone screen is mirrored on the touchscreen in the centre stack when you pair your device to the ute, you have all your music, all your phone contacts, and some form of GPS app available to use as needed.
It's clever and easy. Even if you're smartphone-phobic, at the very least it offers a user-friendly interface for listening to your favourite radio station. It's also the screen for the reversing camera.
Speaking of clever tech, like all 4x4 utes worth buying these days, the Colorado features a simple shift-on-the-fly dial in the centre console, letting you swap from front- to four-wheel drive when the graded track turns to mud without having to ease back all that much on the throttle. Or similarly, stop, put the ute into neutral with the same dial, and set off again in low range when required.
Loadability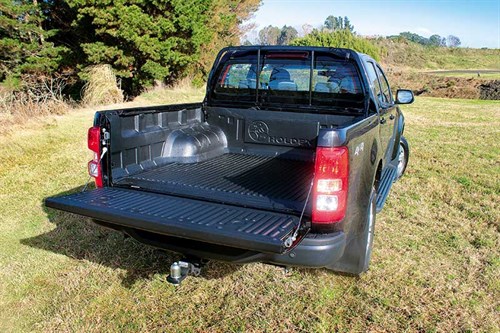 A Colorado cab-chassis ute with drive to all four wheels is still going to set you back $49,490, so unless you have a specific need for a low-lip tray, my advice would be to head straight for a wellside version.
The Space Cab option nets you more of a load bed to fill (1790mm x 1122mm), but of course, you compromise on a proper rear seat. The more popular Crew Cab gives you less in the way of load space (1484mm x 1122mm), but you have a rear bench that's as comfy as a passenger car or acts as overflow space for all that smaller stuff that doesn't fit in the tray.
Unlike a couple of its rivals, Holden doesn't have an off-the-shelf single cab ute with a wellside tray in its model mix anymore.
Safety
Even at the basic end of the range, the Colorado comes with plenty of safety spec straight out of the box.
Every wellside tray-fitted vehicle receives a handy reversing camera and my LT also boasted a Forward Collision Alert system and Trailer Sway Control, which is an offshoot of the ESC (Electronic Stability Control) system designed to bring errant trailers back into line at speed.
Crew Cab versions receive seven airbags (the sort of airbag count only premium passenger cars would have received a few years ago), along with Front and Rear Park Assist sensors, automatically-engaging headlights, and Hill Start Assist, which came in handy with my manual ute, ensuring no unintentional rollback when selecting first on an incline.
Every Colorado 4x4, regardless of body style, also now features Hill Descent Control. This system brakes wheels individually to allow for controlled crawling down steep slopes with four-wheel drive engaged.
You have to learn to trust the tech, take your foot off the brake pedal, and let it do its thing. It's impressive but only if you leave that brake pedal alone.
Verdict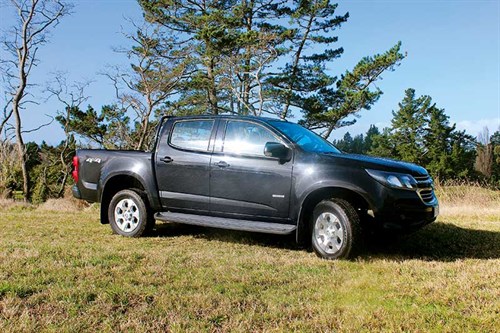 Everything about the Colorado is better. It looks better, it's specified better, it has a better engine, and it's better for towing, too.
The mid-$50k ute market is saturated with models all walking the talk. But with a raft of improvements bedded in with the latest version, the Colorado holds its own in a busy segment, making it a better bet than ever before.
Holden Colorado Specifications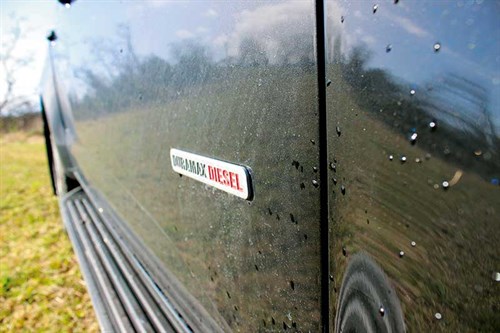 Engine: 2.8L Duramax four-cylinder turbo diesel
Power: 147kW
Torque: 440Nm
0-100km/h: N/A
Max speed: N/A
Payload: 980kg
Tow rating: 3500kg (braked)
Fuel economy: 8.7L/100km
CO2 Emissions: N/A
Holden reaffirms Isuzu connection at Fieldays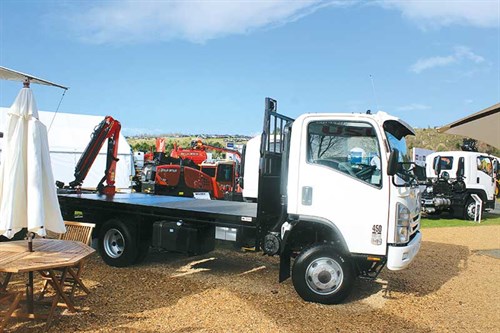 Naturally, there were utes aplenty on Holden's Fieldays stand this year. Colorados were the main drawcard, although the presence of the last Commodore ute ever, generated a line of reverent spectators alongside it, all sporting enthusiastic schoolboy grins.
These impressive machines are essentially sports coupés with a tray, haven't sold in big numbers in many years now but remain a brilliant touchpoint with a now-closed chapter in Holden's long history.
The presence at Holden's stand of build number 01 of the last ever series – the limited-edition Magnum – reminded how collectable, well-cared-for Commodore utes are set to become in the decades ahead.
Holden had yet more trucks up its sleeve though. How so? A few Fieldays streets away was another part of the distributor's local operations: Isuzu trucks.
Yes, the brand's continuing tie-up with Isuzu Trucks meant that technically speaking, Holden was the only car company at Fieldays (and believe me, almost every car brand in existence was there) that can boast vehicles in its stable from the 6000kg to 7500kg GVM weight bracket.
While Isuzu utes and General Motors severed ties four or five years ago, Holden says its relationship with the Japanese manufacturer's trucks division remains integral to the company's overall performance in New Zealand.
Isuzu trucks were assembled at Holden's Wellington facility until the mid-1990s, and today, Isuzu New Zealand remains an operational component of Holden New Zealand with seven dedicated staff and another 22 shared personnel. Isuzu currently boasts 12 dealers nationwide, augmented by a further 13 authorised service centres.
On the Isuzu stand was the Isuzu NP450 4x4 – New Zealand's best-selling tipper truck for the last three years, outselling its nearest rival two-to-one. Interestingly, Isuzu puts the model's recent chart-topping successes down to the New Zealand honey industry, which loves the load-carrying and off-road abilities of the truck.
Isuzu's current reign as truck champion extends further than this plucky short-wheelbase hauler. In the heavy-duty (23 tonne) bracket, the Japanese manufacturer enjoys the most market share; important when heavy trucks account for 50% of the market overall.
It might only be a dotted line but outside the buoyant ute market, there remains plenty of truck life left for Holden yet.
Keep up to date in the industry by signing up to Farm Trader's free newsletter or liking us on Facebook