Test: Foton Sauvana
---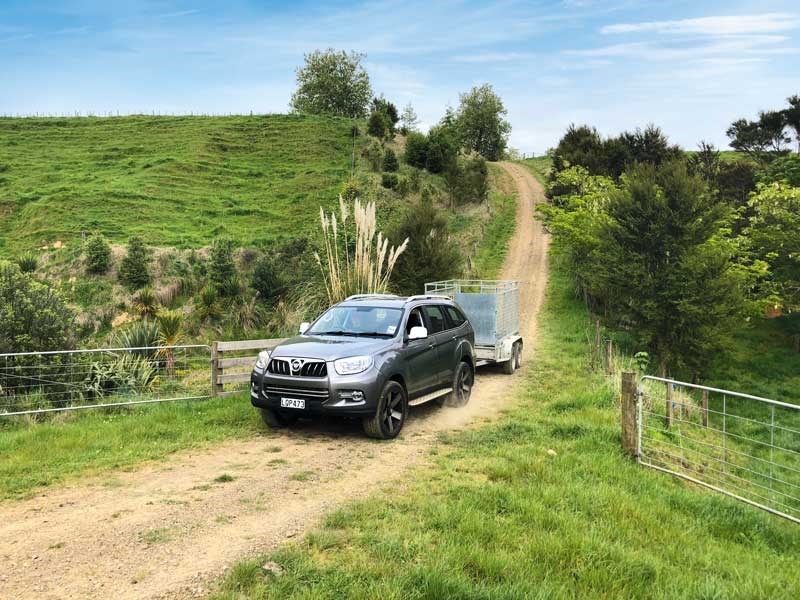 The sleek SUV is just as at home on rugged farm races as in the city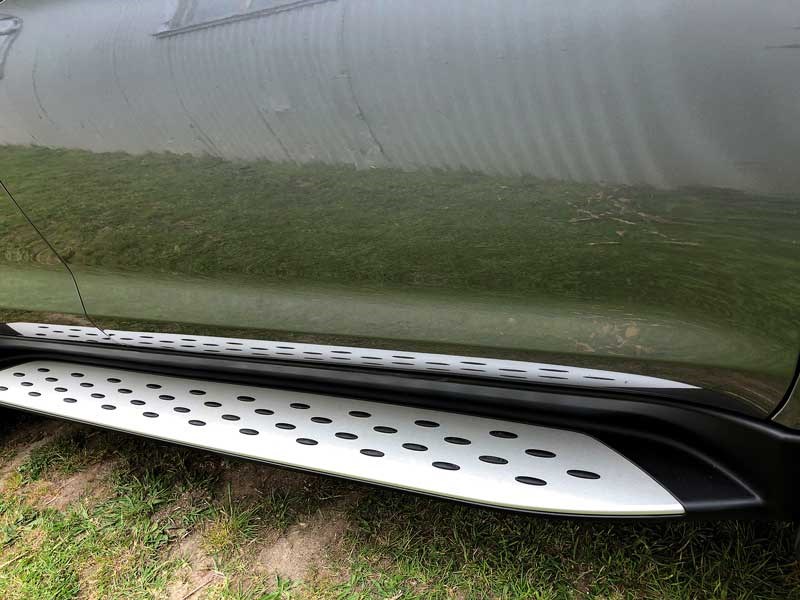 Brushed aluminium integrated side steps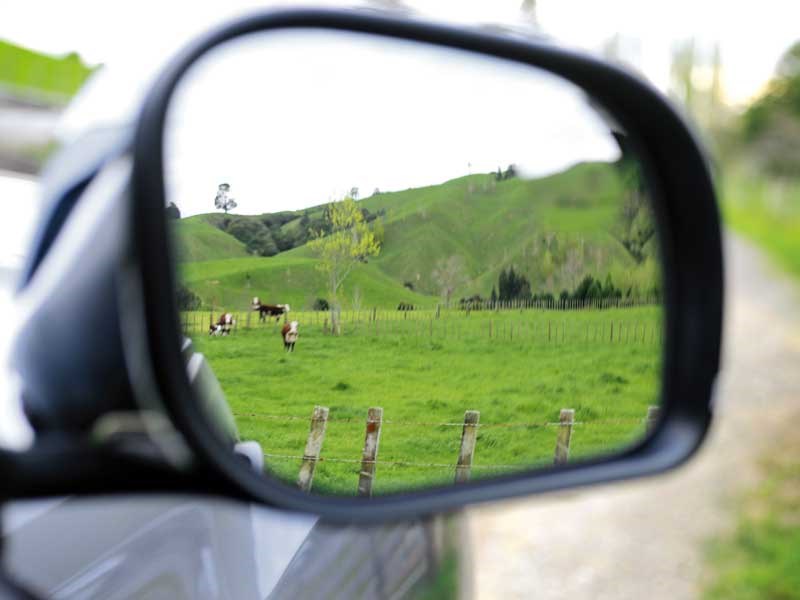 Side mirrors come with auto defrost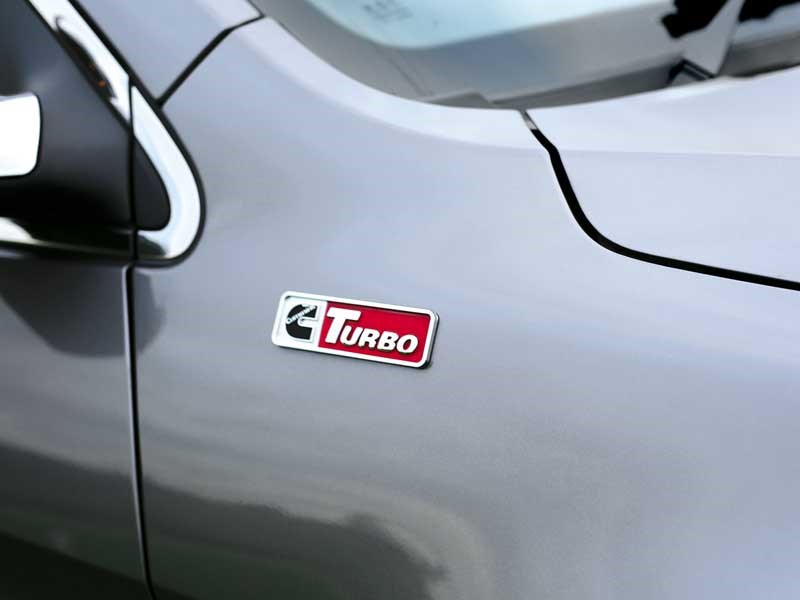 Powered by Cummins ISF 2.8-litre turbo diesel

There's something hugely satisfying about a product that under-promises and over-delivers. And the Foton Sauvana does exactly this right from the get-go.
There are two distinct types of personality: those who over-promise and under-deliver and those who under-promise but over-deliver. Personally, I'm a big fan of the latter. Turns out so is the Foton Sauvana.
Foton has been available in the New Zealand market for six years and while the Foton Tunland is already proving popular with ute drivers (sharp price point and well kitted out), the seven-seater Sauvana is the manufacturer's debut offering in the SUV market.
These days, the SUV is just as popular with city slickers as with the rural market. It was already in demand for having the power and performance to meet both on- and off-road expectations, but now the modern versions are sought after for their versatility as well. The SUV has become the modern-day runabout, often seen lined up at school gates and supermarkets.
Test
In this over-saturated SUV market, it can be hard to stand out from the crowd. Plenty of seven-seaters come with all the frills and eye-catching bling you could want. But what if you're actually after a supremely practical seven-seater which doubles as a workhorse, a tow vehicle and a family vehicle? Suddenly, the market narrows right down.
What often lets a promising seven-seater down is its miserable towing capacity. Some models are definitely style over substance, and despite their hefty size are barely equipped to tow a ride-on lawn mower, let alone a boat or heavily laden trailer.
So, for the purposes of this test, not only did I put the Foton Sauvana through its paces on the motorway, zipping between Auckland and Hamilton, I also asked it to grapple with the sort of kit you'd usually throw behind a well-powered farm ute. And it delivered.
The tow-mobile
When you're used to towing with an older (sturdy but basic) vehicle, it's an extremely welcome experience to be treated to all the mod-cons.
As if the reversing-camera system doesn't make life easy enough, the Sauvana is also equipped with rear park distance control (the audible signal lets you know when you're getting close to your target) and distance reading – super slick, and no more lurching backwards and forwards at awkward angles to hook up to a towball. It comes with an impressive 3000kg tow rating, too.
While utes have long been favoured as towing vehicles, these days comfort and technology are highly valued, and this is where the Sauvana steps up. It offers all the benefits of a seven-seater that can cater for a large family, but also delivers the towing capability and performance to make it a true weekend warrior.
Power and performance
Key drawcards of the Foton Sauvana lie with its quality componentry. Powered by Cummins, with BorgWarner AWD powertrain, this combination really does get up and boogie when you're behind the wheel.
There's plenty of power and torque for even the most challenging terrain. And the ZF automatic transmission features adaptive shifting, which analyses your personal driving style and the conditions, recognising the best shift moment for each. This makes for truly seamless driving with no lag or second-guessing.
For the ultimate challenge, I opted to take the Sauvana over the most hellish driveway I've ever encountered when towing: 2km of neglected gravel, with almost 90-degree corners and twisting steep hills to boot. Plus, half of the road had been washed away in parts.
I've had my worst driving experience ever on this bit of track, losing grip altogether and being shunted down the hill, pushed by the weight of my float, with all wheels slithering in the loose gravel. Fortunately, I managed to remain upright, although once on stable ground, I did unload the horses and walk them to the end of the driveway.
Not an encounter I was keen to experience, so it was with a definite sense of relief that I traversed this mountain-goat track in the Sauvana with absolute ease.
It was towing my horse float fully laden with two winter-weight horses and a tank full of water, and I couldn't have asked more of it. Having already driven the Sauvana extensively for a few weeks before this final test (including to the top of our farm over tracks usually reserved for the tractor and farm bike), I was relatively confident of success.
What I didn't anticipate, however, was just how easy it is when all the technology and power you need is right at your fingertips: Hill Descent Control, Electronic Stability Control, Hill Start Assist, and even a 600mm wading depth should things get to that level. It was something of a surprise to find an SUV with such sleek city lines equipped with everything you need in a serious off-road vehicle.
The All-Wheel Drive is intelligently delivered through the BorgWarner Smart Torque On Demand (STOD) system. This offers instant drive to the front wheels when rear traction is lost and keeps everything rock solid no matter what the terrain.
The STOD system also features three modes: 2WD High Ratio, Auto High Ratio and 4WD Low Ratio. I opted for the latter when attempting my driveway of doom and it was easy street all the way – plenty of grunt to get me out of tight spots and up steep hills, and neither horse in the float moved a hoof the entire way – in stark contrast to the last time I attempted the trip in a different tow vehicle.
I also tried out the Hill Descent Control (or HDC), which was simple to engage with just the push of a button. Combined with the Bosch ABS system, it gave ample control down steep hills, with the Sauvana gripping the surface with confidence. And as I came out of steep corners at almost a standstill, the Hill Start Assist smoothly released the brake pressure, enabling me to pull away without rolling backwards.
So, the Sauvana scores two thumbs-up from me for absolute hassle-free towing in some seriously challenging conditions.
Workhorse time
The Sauvana also doubled as a farm ute during its time with me – towing a trailer and ATV way up to the back hills of the farm. Usually only the tractor or farm bike make their way up there but the Foton rose to the challenge. It also looked like a proper farm vehicle by the end of the day, covered in dust and mud and with plenty of green sludge on the tyres.
The convenience of features like HDC and the Limited Slip Differential cannot be underestimated when looking for all-round performance. The hard work is all done for the driver, with the automatic transmission also boasting a Driver Command System (DCS) of featuring five modes – Economy, Sport, Winter, Drive and also Active Gear Select, which is a sequential mode.
When you're on rugged terrain, the front double wishbone coil spring suspension and rear five link coil spring rigid axle make the ride as smooth as possible, despite what you may encounter. There's a good ground clearance of 220mm, too, making it well designed for off-road conditions.
While on paper in terms of power and performance available, the Sauvana sits around upper mid-field in the line-up of similar seven-seater SUV offerings (of which there are many), two things propel it to the top of the class – a competitive price point and actual on- (and off-) road performance. There's something that just works about all the componentry it features.
The look
Much thought has clearly gone into the aesthetic design of this vehicle, with sleek lines making it equally at home in the city as when performing its rural duties. Full length roof rails follow the roof profile (and provide a useful base for Foton accessory cross bars which can carry a range of items).
Based in Hamilton, the New Zealand distributor's warehouse has an impressive collection of aftermarket accessories available for any Foton to be pimped to the owner's requirements.
Overall, it's a good-looking vehicle with plenty of small details like brushed aluminium integrated side steps, a spoiler, LED daytime running lights and rear LED technology, keyless entry, rain-sensing wipers, and auto defrost exterior mirrors.
Built on a quality frame design equipped with dual front and side curtain airbags, there's no shortage of attention to detail, from the touch-screen infotainment system and reversing camera to air conditioning options for all passengers.
Cargo
Many seven-seaters are let down by inferior cargo space – not even enough room to carry a school bag for each passenger. The Sauvana has a generous boot, and the two back rows of seats fold down completely flat to provide plenty of space for large loads. Seats boasting leather inserts are standard and there are cup holders for the back row as well as a rear charging port.
One small nitpick I had is that the boot door needs a good slam to close properly. I hopped in a few times to drive off, only to be alerted with beeping that it was still open. This could be down to my being used to the lightweight door on my normal driver.
Verdict
I have spent years regularly towing everything from a horse float to boat and farm trailers, but after experiencing the Foton Sauvana, I have a fresh appreciation of how easy the latest technology makes it all.
Aside from being equipped with all the obvious mod cons, there's something hugely satisfying about a product that under-promises and over-delivers. And the Foton Sauvana does exactly this right from the get-go.
While on paper much of the seven-seater's specs appear middle of the road, it's not until you get behind the wheel and experience the relationship between the 2.8-litre Cummins engine and the ZF automatic transmission that it suddenly gets a little more exciting. And the icing on the cake is the competitive price point, coming in under $40,000.
Foton Sauvana specifications
| | |
| --- | --- |
| Engine | Cummins ISF 2.8L Turbo Diesel |
| Transmission | ZF six-speed automatic (with adaptive shifting strategy) |
| Power | 130kW |
| Torque | 365Nm |
| Drive options | BorgWarner STOD: 2WD High Ratio, Auto High Ratio, 4WD Low Ratio  |
| Tow rating | 3000kg |
| Wading depth | 600mm |
| Ground clearance | 220mm |
| Fuel economy | 8.9L/100km |
| Extras | Hill Descent Control, Hill Start Assist, Electronic Stability Control |
Price: $39,990 (incl GST, excl ORC)
Watch the Foton Sauvanna in action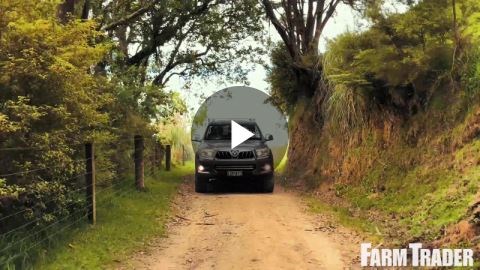 Keep up to date in the industry by signing up to Farm Trader's free newsletter or liking us on Facebook