Review: SsangYong Rhino
---
The Rhino has every indication of being a competitive entry to New Zealand's spirited utility vehicle market
South Korean car maker SsangYong has a pretty varied record in this country with its utility vehicle offering, but its latest venture – the Rhino – has every indication of being a competitive entry to New Zealand's spirited utility vehicle market.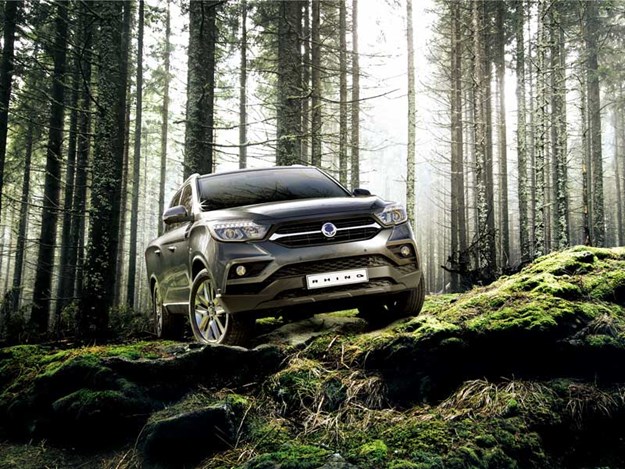 The Rhino was originally branded as the Musso before it became the Actyon Sport, then back to Musso, which is the Korean word for Rhinoceros.
In its marketing drive for the Rhino, the New Zealand agents, Great Lake Motor Distributors, has joined forces with Jamie Joseph, founder and driving force behind Saving the Wild, which focuses on ending the poaching of endangered African rhinos.
These animals are being slaughtered illegally for their horns, which along with other animal products, such as tiger bones, are used in traditional Chinese medicine. In China, the horns are more valuable gram-for-gram than diamonds or cocaine.
Proceeds from the sale of every SsangYong Rhino sold will go to help support Jamie in her crusade to save the Rhino in Africa.
The Rhino comes in five competitively priced models, starting with the entry-level 2WD petrol manual with a 165kW/350Nm two-litre, four-cylinder turbo engine with six-speed manual transmission at $25,990 (plus GST).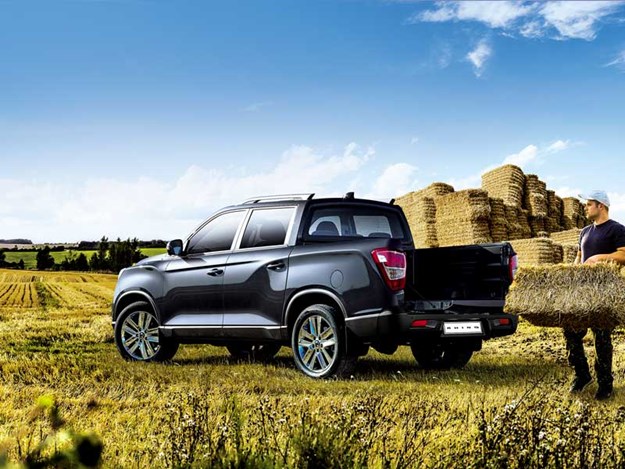 That's followed by the petrol 2WD auto (with the same engine), the 4WD Sport Diesel Manual, the 4WD Sport Diesel Auto, and then the top-of-the-range SPR 4WD Diesel Auto at $43,500 (plus GST bringing it to $50,000).
Diesel power comes from SsangYong's 133kW/400Nm four-cylinder turbo e-XDi engine, which is also found in the Rexton, and both manual and auto offer six-speed transmission, with part-time 4WD.
The 2WDs both have a tow capacity of 2.8 tonnes, while the diesel-powered models can haul up to 3.5 tonnes, one of the highest for this class of ute.
Rhino is a four-door, double cab ute, which shares a lot of the SsangYong Rexton DNA, so it has some of the SUV's benefits such as roomy and comfortable rear seating, with plenty of leg room, a handy B pillar hand grip, and a seat back with an agreeable 27 degrees of slope, but with the disadvantage of only offering a lap belt for the middle seat in the back.
The 2WD models come with two airbags, while the top-of-the-range SPR has six. The Rhino currently has the shortest tray in the market at 1300mm, but mid-year, SsangYong will introduce an LWB variant, which will have a 1610mm tray, thus becoming the only manufacturer with both an SWB and LWB offering.
With its SUV/Rexton heritage, the Rhino has a higher degree of comfort and a level of interior finish than some of its competitors, and overall it's a good looking vehicle.
Controls and facilities in the cabin are good, especially in the more luxury end of the range, with features such as roomy pockets in the front and rear doors, dual zone air conditioning, eight-inch infotainment screen with 360-degree reversing camera, cup holders front and rear, cruise control, and ample USB and power outlets, including a handy deck power outlet.
On the road, both petrol and diesel engines and transmissions performed adequately. Power from both engines was as expected, with the diesel offering plenty of torque, and all models offering a comfortable, smooth, and quiet drive.
Steering is light and responsive, with good braking and four-channel anti-locking system. They come with electronic stability control, traction control, hill descent control, and a locking differential system that provides better traction on steep and slippery gradients and which also increases towing performance.
Off the road, though, ground clearance and approach/departure angles are limited. In the rough, the shallow approach angle means care is needed to avoid nosing into the ground in steeper situations, and despite the better than average departure angle, it wasn't uncommon to find dirt and grass clogging the tow bar during our testing in hill country north of Taupo.
Each model has a five-year, 100,000km warranty. The Rhino, especially the top-of-the-range SPR Diesel, is a smart-looking vehicle with a lot of contemporary appeal, so it's not surprising that Great Lake Motor Distributors expects the Rhino will appeal to tradies and to recreational users, noting that vehicles like it are rapidly gaining popularity amongst suburbanites as a stand-in for the family car or, increasingly, as a replacement for the usual SUV.
Keep up to date in the industry by signing up to Farm Trader's free newsletter or liking us on Facebook