Test: Dalbo Rollomaximum
---
Farm Trader tests the efficient and effective secondary cultivation tool: the Dalbo Rollomaximum
Worldwide, there has been a notable increase in the popularity of single-pass machines. There is, however, still a discernible need for efficient and effective secondary cultivation tools such as the Dalbo Rollomaximum. 
With the New Zealand popularity of pre-mowing in front of cows, the secondary cultivator's main purpose in life is to bury stones, break up clods, and leave a drill-worthy finish.
In our quest for the perfect machine for this job, we headed mid-Canterbury, the New Zealand mecca of the six-metre secondary cultivator.
As I reckon, Ashburton just about has more six-metre cultivators than it does people; it seemed like the ideal location to check out a new kid on the block – the Dalbo Rollomaximum.
Supplying the machine for our test review was South Island Dalbo dealer Cochranes of Canterbury. To fully put the machine through its paces, we organised a variety of ground conditions to test in.
Like most European equipment, the Dalbo Rollomaximum is extremely well-made. While it doesn't look particularly heavy, it's cleverly made from minimal material but with maximum strength. Having said that, the 6.2-metre machine weighs in at nearly seven tonnes, so without further ado, let's get it in the dirt.
Test site one
The first test site was an ex-beet paddock, which had already been disc'd twice and rototilled, so by the time we got to it, it was close to the fifth pass. So was the Dalbo Rollomaximum impressive? Yes. Would a lot of machines in those conditions have done a pretty good job? Also, yes.
Given that the soil had almost been turned to powder already, a beautiful smooth finish was always on the cards. If anything could be taken from this setting, it was impressive that the machine didn't create any windrows in soil this fine. It's a definite pass, so onto the next challenge.
Test site two
This was where things got interesting. Next up was ploughed ground, so we headed straight into the plough furrows – the perfect test for any secondary cultivator.
You have to combat your way through lumps and clods, and depending on the topography of the land, large humps and hollows from where the plough has been in and out of the ground.
A 6.2-metre machine is going to take plenty of pulling in this environment, as filling in ruts naturally requires you to drag soil with the levelling boards, which is a real power sucker. This is where the design of the Dalbo comes into its own.
Design features
The hydraulic levelling paddles are great for this sort of challenge. They knock off the larger knobs and do a slight filling of the plough furrow while waiting for the artillery behind to really get stuck in.
Sticking with artillery-based comparisons, the cross-killer roller is up next. The 48cm diameter aggressive cast moulded roller ring is sloppy on the shaft, allowing it to break up the soil and any clods. These are then further attacked by the four rows of tightly spaced tines (80 in total).
Unfortunately, these don't have any military grade names, but they do get straight to work filling in the furrows while the final pass is done with another cross-killer roller. These rings, however, have the same profile but are nowhere near as heavy and are almost flat, leaving a nice imprint in the soil without the aggressive nature of the front roller.
The only downside of all the tines in the middle of the machine is the trash clearance. This wasn't an issue for us in ploughed ex-pasture ground, but if you were going into ground after maize, for example, where there's a lot of stubble and loose material, this could be an issue. Obviously, you could take some tines out, which, depending on the application is an easy fix, although slightly time consuming.
Also worth noting is that the rams did a funny thing where they were at that end of their stroke when the machine was in the fully raised transport position. On the flipside, a good point is that the rams were sucked right in for the working position, great for rigidity across the 6.2-metre and perfect for the Canterbury Plains. It's hard to say what would happen in more undulating territory.
My only other gripe is that the rear levelling boards had manual adjustment with multiple jacks which I found a little niggly. Granted, not being hydraulic does mean that the machine can be set up as required and other people can't fiddle with it. Depending on personal preference, however, a hydraulic option is available.
Verdict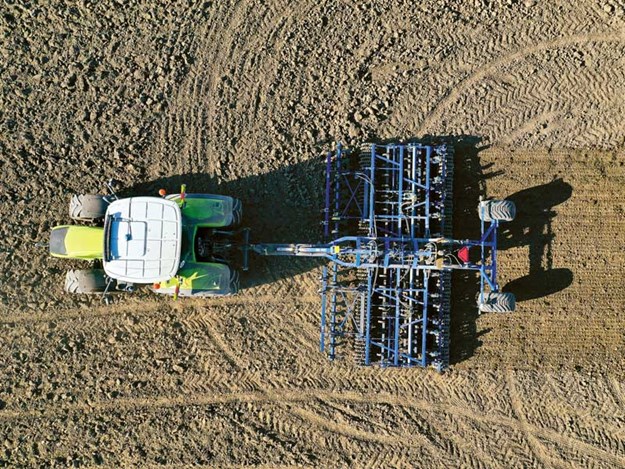 With cultivators, the proof is in the pudding for me. To go into ploughed ground with a secondary cultivator and have a drill-worthy finish in the first pass is impressive. The large working width does help this unit achieve a level finish, but the flexibility to take out tines based on the amount of stubble you're going to encounter is a great addition, particularly in rocky ground such as Canterbury, as tines and tips are simple and cheap to replace.
I think hydraulic levelling boards would be a notable addition and allow you to do a first pass on an angle with some levelling, easily adjusting the amount of soil you are pulling, knocking off knobs and filling hollows.
That last pass would just do a nice skim over the top, essentially letting the rollers do the work, lifting the tines up so they only just tickle the surface. This is where the design, width, and weight of the Dalbo Rollomaximum really came into its own.
| | |
| --- | --- |
| Working width  | 6.2m |
| Horsepower  | Quoted as 175hp. I would say it's more like 200+hp to be able to pull the dirt to create a really nice finish. |
| Number of tines  | 80 |
| Tine spacing  | 80mm |
| Number of tine rows  | 4 |
| Distance between tine rows  | 300mm |
| Transport width  | 3m |
| Transport height  | 4m |
| Weight (with cross kill rollers) | 6970kg |
| Transport tyre size:  | 520/50 R17  |
Pluses
Smart looking, well finished machine
Simple folding wing system
Large number of tines (80)
Front aggressive cross kill roller smashes clods and clumps
Rear press cross kill roller pats the surface for a nice smooth finish
Hydraulic front paddles allow initial levelling and hole filling
Creates a nice finish straight from ploughed ground
Minuses
Rear levelling boards need to be hydraulic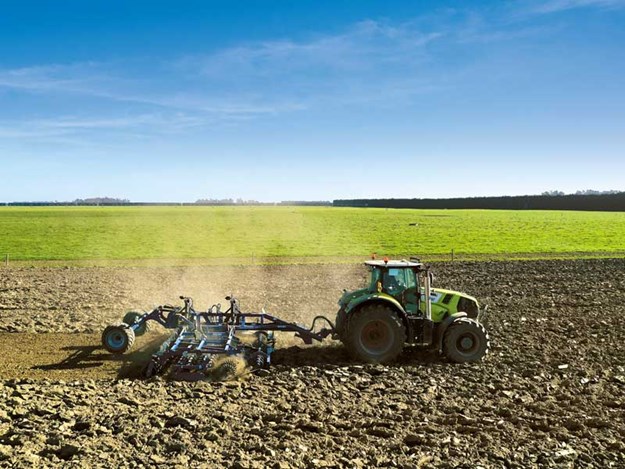 About Dalbo
Dalbo was founded in 1948 by Henry Pedersen, in the rural town of Bindeballe in Denmark. Today, the company employs around 70 people and exports 85% of its machines. While Dalbo may not be old by European manufacturing standards, the company focuses on the core values of flexibility and reliability, producing machines that are efficient in the field and inexpensive to maintain.
Watch the Dalbo Rollomaximum in action
Find more cultivators for sale in NZ
Keep up to date in the industry by signing up to Farm Trader's free newsletter or liking us on Facebook