Test: Mitsubishi Triton GLS
---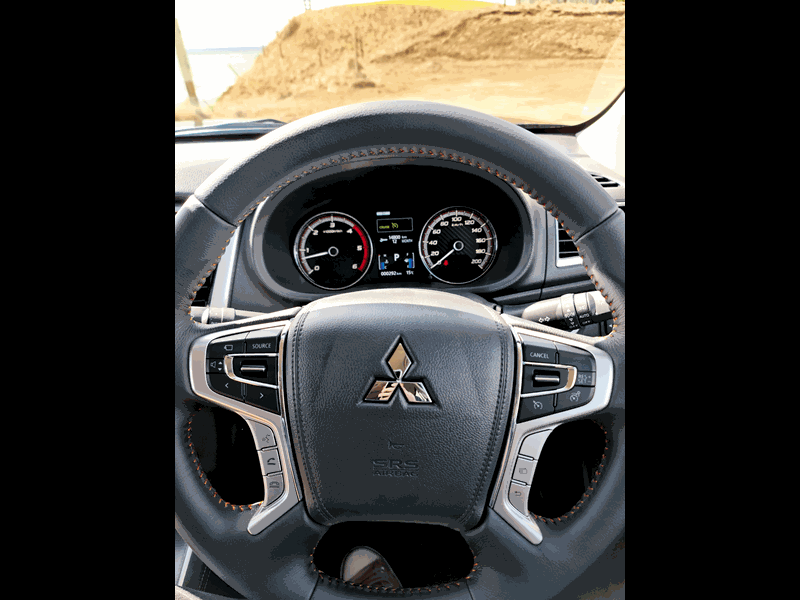 The mix of digital and analogue makes key info available at a quick glance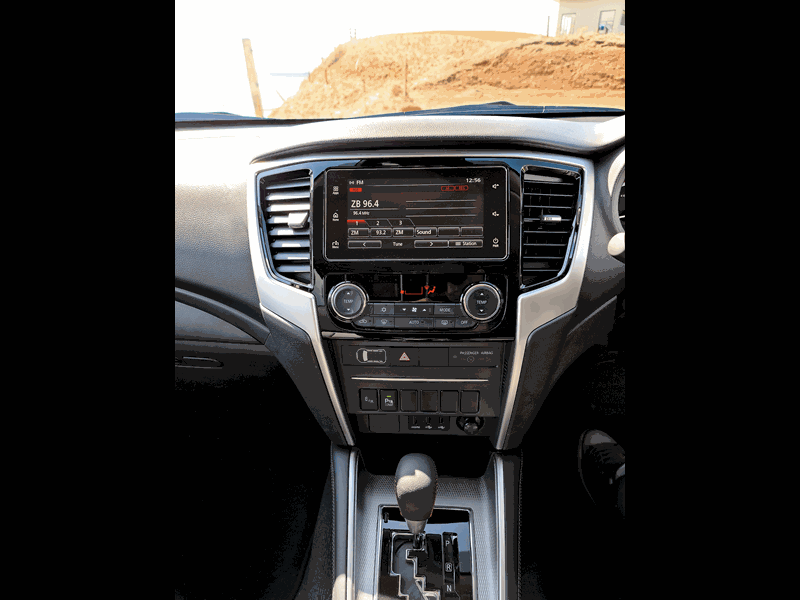 The touchscreen middle console is jam-packed with practical features and is easy to navigate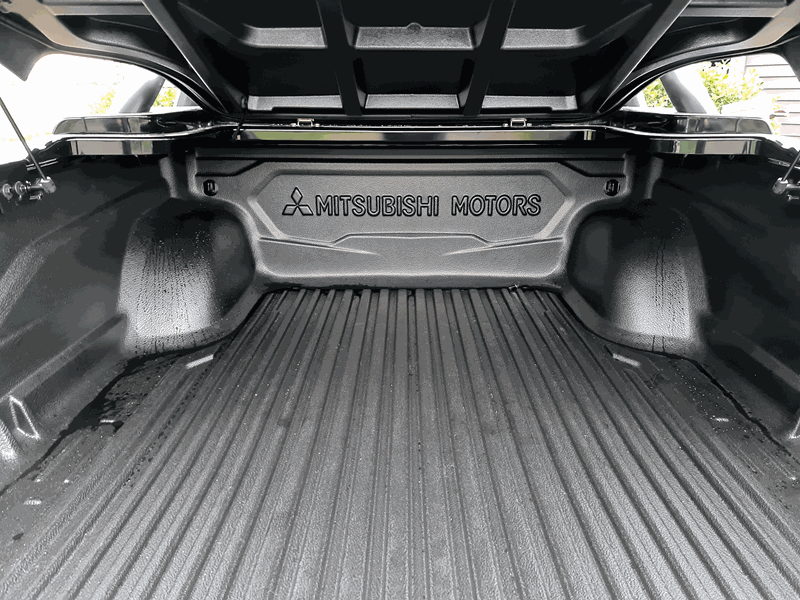 Plenty to like in the tray with ample room for cargo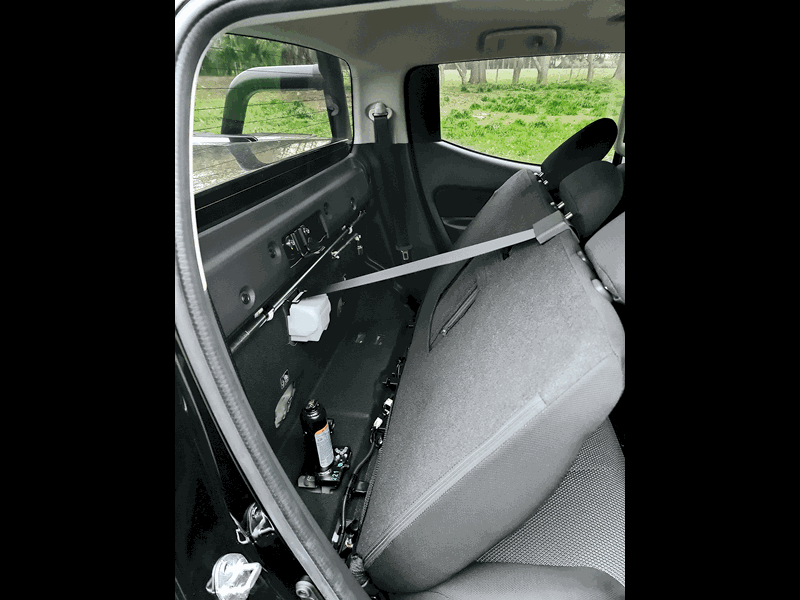 Rear seats simply tip forward for access to fastening points and tyre changing equipment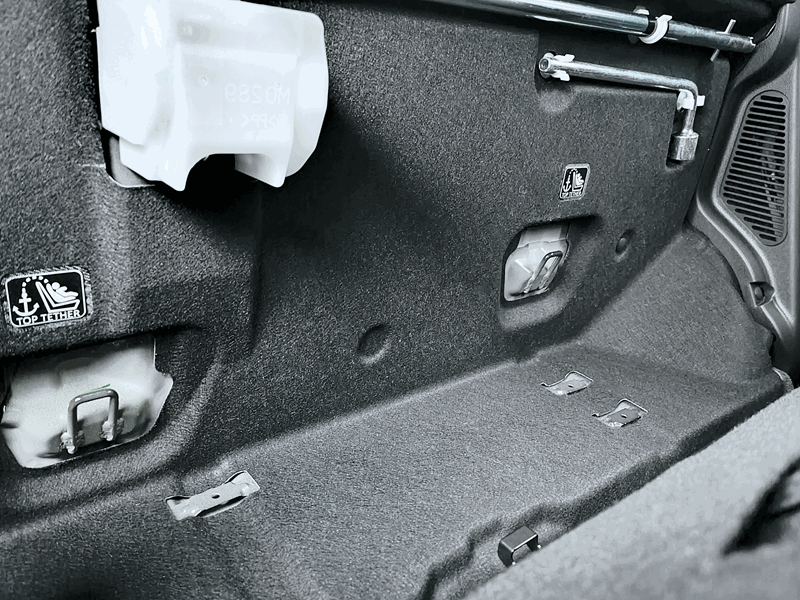 Two additional fastening points for car seats – important for life as a family wagon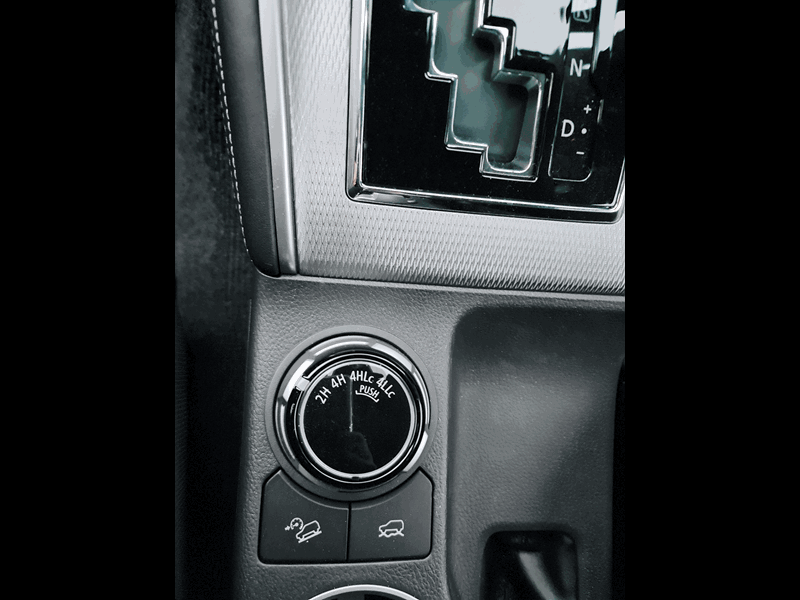 Electronic selectable 4WD; it doesn't get much simpler!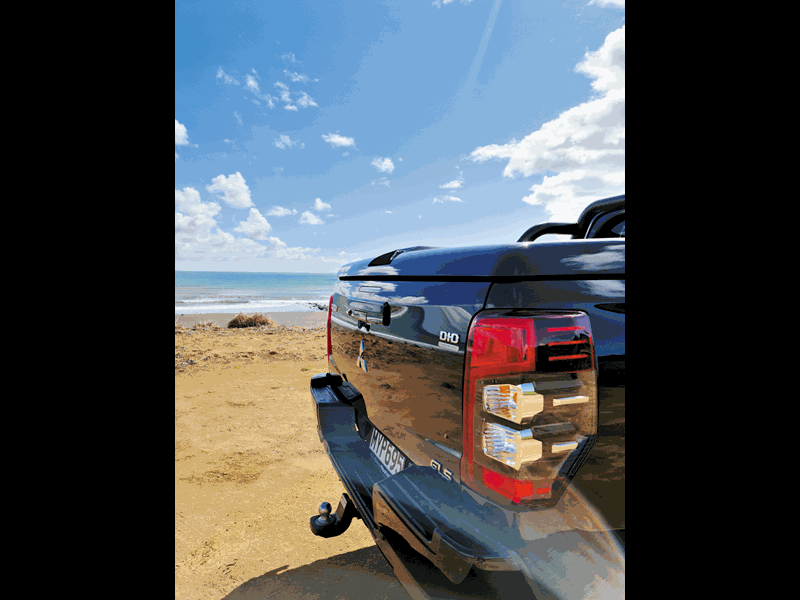 Plenty of power and a 3.5T (braked) towing capacity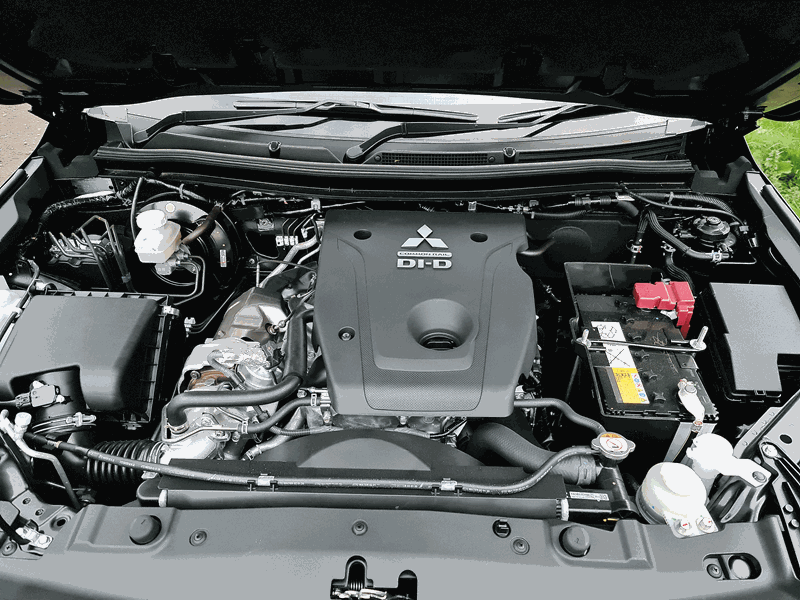 The 2.4L MIVEC diesel engine puts out 135kW of power and 437Nm of torque

Farm Trader's Jaiden Drought takes the new Mitsubishi Triton GLS out for a test drive
I'll kick off by sharing that I'm a dairy farmer, so in theory, a ute should be high on my priority list. However, with rural supplies being delivered on farm these days (fortunately), the pressing need for a ute as a practical workhorse is no longer a key issue, so it has to win me over on its driving and performance merits alone. Turns out, the Mitsubishi Triton GLS did.
In all honesty, with four children in tow, I'm probably closer to buying a van than a ute, purely due to the logistics of bums on seats.
I also have a small niggle around the recent trend to buy a large flashy ute, add big rims, and low profile tyres just for the look, not considering the fact that this limits the four-wheel-drive capability to pretty much zero, as well as making the traditional somewhat industrial ride comfort even more teeth jarring.
If you haven't already worked it out, I'm not a natural buyer in the ute market, so the opportunity to test-drive the new Mitsubishi Triton GLS did pique my interest somewhat.
First impression
This 4WD AT GLS Black Edition was created as a special for National Agricultural Fieldays® 2020 (which as we all know didn't kick-off due to COVID-19). Part of the design includes a striking blackout package, including a black grille, lower bumper, and even black LED headlamps. There's a sleek look of sophistication about it with all of the shimmering black.
It also makes for extremely smart first impressions and not just because of the black-on-black colour scheme that's likely to bring out the magpie in most people, but what is equally attractive is what it offers based on the practical side of things.
I like that it's not super expensive (at $45,995 + ORC), and that it comes with a 10-year 160,000km Diamond Advantage powertrain warranty, combined with the five-year 130,000km full new car warranty for added peace of mind.
Packed with features
Inside is packed with features such as the seven-inch touchscreen (which has Apple CarPlay and Android Auto). More importantly, for farmers, is Bluetooth capability with the radio, so you can play your own sweet tunes or podcasts. With much business being done on the road these days, you can stay road legal by allowing yourself to talk hands-free. I've been assured from the receiving end that it's a good clear line and doesn't echo or sound like I'm talking from a tunnel, which isn't always the case.
It's appealing on the eye, too, with the leather steering wheel and gear knob both featuring snazzy orange stitching.
While the seats aren't leather, which doesn't concern me at all, they are a high-grade cloth GLS style, designed to withstand the robust use utes often attract.
Safety
Particularly handy for city and motorway driving is the lane deviation warning, which tells you stay in your own lane, as well as forward collision warning complete with pedestrian detection – particularly ideal if you're ever steering while eating a scalding hot pie (yes, I speak from previous experience).
On the tech front, for ease of parking are proximity sensors for cars alongside as well as a parking sonar that provides a superimposed view from the top (that you would swear has come from a drone) to give a 3D view all around the vehicle. This combined with the rear-view camera combines to make parking truly easy. The main display offers up a split-screen view of the 3D eagle eye version as well as the normal parking reverse camera – all of which come in handy for backing up to a trailer in tight spaces and parking lots.
The four-wheel-drive system has four settings: two- and four-wheel drive high, plus associated low with the diff lock. It also allows you to turn off the traction control, which is handy for those who actually buy a ute intending to drive off the tarseal. Downhill descent control, hill start assist, and trailer sway control round out the traction safety side of things and all come in super handy for on-farm work.
Keeping the family safe is also right up there for must-haves on the buying list. Luckily, the Mitsubishi Triton has this covered with 5-star ANCAP safety rating, seven airbags, and ISOFIX car seat locking. Scoring points with my wife was the fact that by popping the backrest of the rear seats forward, you have two mounting points for anchoring kids' car seats. This can be potentially frustrating without an easy system such as this.
To keep the small folk happy in the back and help prevent spillage is a rear fold-down cup holder (also comes in handy with adult mates enjoying the backseat ride).
My personal favourite feature for the rear is the top-mounted fan, which I think is something that more SUVs should adopt. It keeps the air flowing around the vehicle better as the outlets are in the roof. This also allows you to blast your pesky children with cold air if they're kicking you in the back of the seat.
I also appreciate the small outline of the vehicle on the middle console with seat sensors to show who's got the seat belt on as well as which door is still open. I feel like I have wasted too much of my life either running around making children put their seat belts on or trying to figure out which door has been left open. In the Triton, you can do this simply by screaming at the culprit from the comfort of the driver's seat before reluctantly setting off on your harrowing journey with small children.
Practically the tray size on the Triton is good. You can get a decent load in there with strop anchor points. Personally, I wouldn't get the lock top cover.  I think it looks smart, but I don't think it's super practical. Also, these often leak up the front, which in some respects negates the fact of having your luggage in the rear. Even during light showers, the wind tunnel effect of driving channels the water to the rear of the vehicle and it often ends up under the hood. The other reason I wouldn't get the lid is that it limits your ability to overload it. I'm not going to lie; most farmers will try and sneak at least 1.2 tonnes of fertiliser on that size tray.
Driver comfort-wise, it ticks all many boxes. The manually adjusted seats are comfortable, although, for a tall driver like me, it would be nice to be able to adjust the bottom cushion more and possibly some additional lumbar support. The leather steering wheel and gear knob with orange trim on stitching adds a touch of class and a well-finished feel.
Performance
The Triton offers up a 3.5-tonne braked towing capacity and having put it to the test, I can confirm that it tows well. It feels like there's plenty of power there and is surprisingly economical. This is probably thanks to the 2.4-litre MIVEC diesel engine, with 135kW of power and 437Nm of torque. This sticks with the growing trend of smaller displacement engines, adding twin turbochargers and away you go. The six-speed auto shifted seamlessly and proved more than capable of balancing the need for power with the fuel savings of eco mode.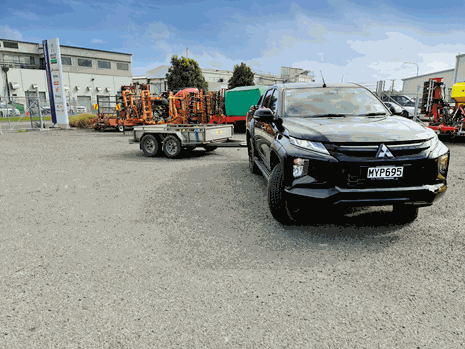 Summary
As you can tell the Mitsubishi Triton won me over – there is much to like. It is still mainstream, it's not Chinese-built, and it's packed with enough features that you don't actually miss any of the excessive bells and whistles other vehicles may sport – plus it's built to keep you and your family safe.
I reckon it's priced well and coming with a 10-year warranty offers a fair amount of peace of mind. There's something comforting about paying for what you're getting – and what you need. This goes back to what I was saying earlier – I've never understood why people would pay in some cases up to $25,000 more for (in layman's terms) a vehicle with a tray and four wheels when either a) you're not going to be using it for what it's practically designed for or b) when leasing, it will be around 60% of the cost compared to other market-leading brands. It makes absolutely no sense.
I promise the Triton will not disappoint – buy it even if it's only because it has a 'normal' handbrake. This will save you the stress of screaming at it due to your deep-rooted hatred of foot-operated handbrakes….or maybe that's just me.  
Mitsubishi Triton Black Edition GLS Specifications
| | |
| --- | --- |
| Engine | 2.4L DG MIVEC intercooled turbo diesel   |
| Transmission | Auto |
| Power | 135KW |
| Torque | 437Nm |
| Ground clearance | 220mm |
| Cargo bed length | 1520mm |
| Cargo bed width (between wheel arches) | 1085mm |
| Payload | 910kg |
| Tow rating | 3500kg (braked) |
| Fuel economy | 8.6L/100km |
Find new and used farming machinery on Farm Trader NZ 
Keep up to date in the industry by signing up to Farm Trader's free newsletter or liking us on Facebook