Review: Juscafresa MDD J-35
---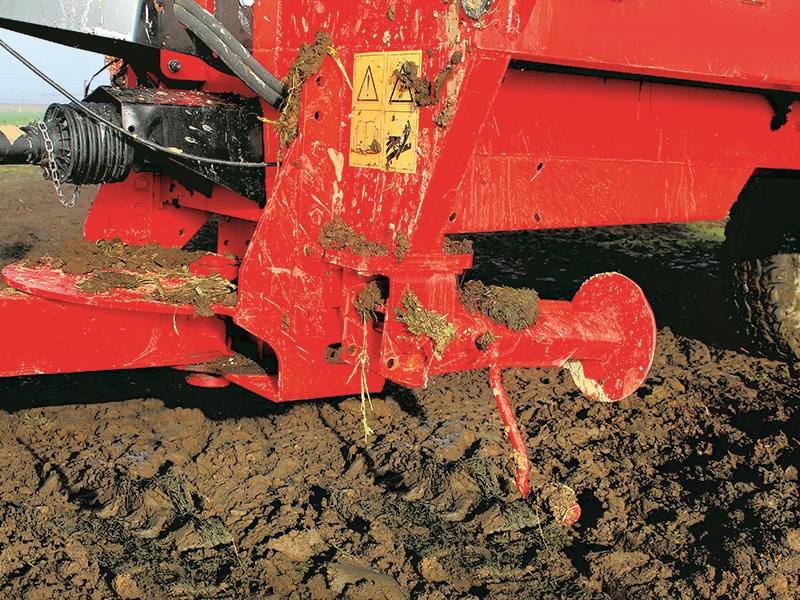 Parking jack folds conveniently out of the way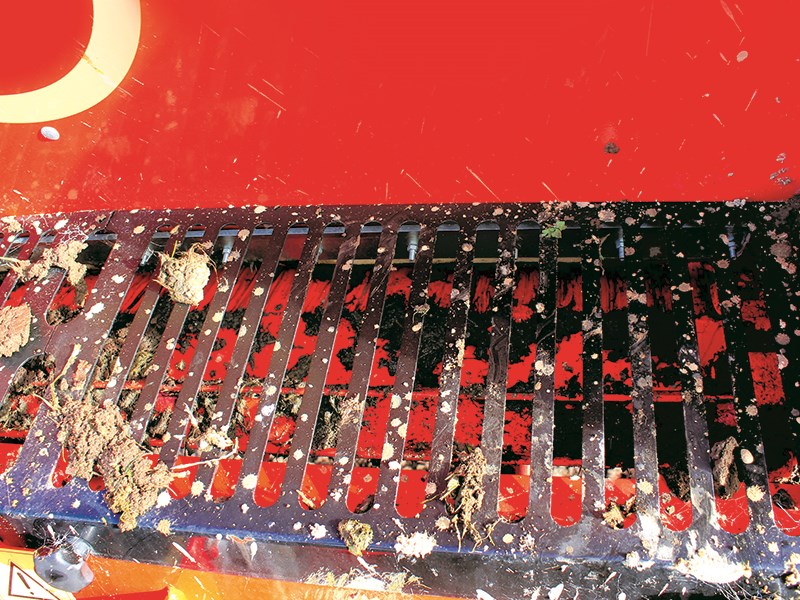 Guards to keep hands clear of moving parts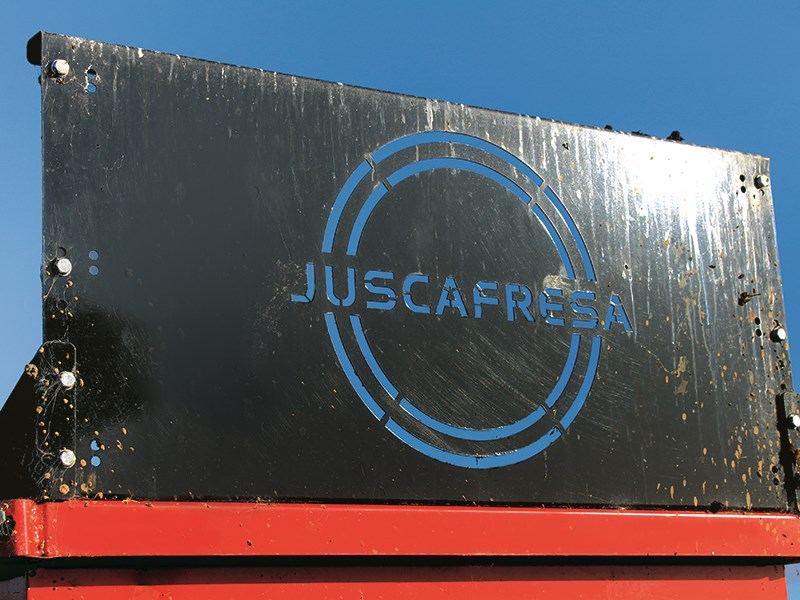 Front guard for protection from flying debris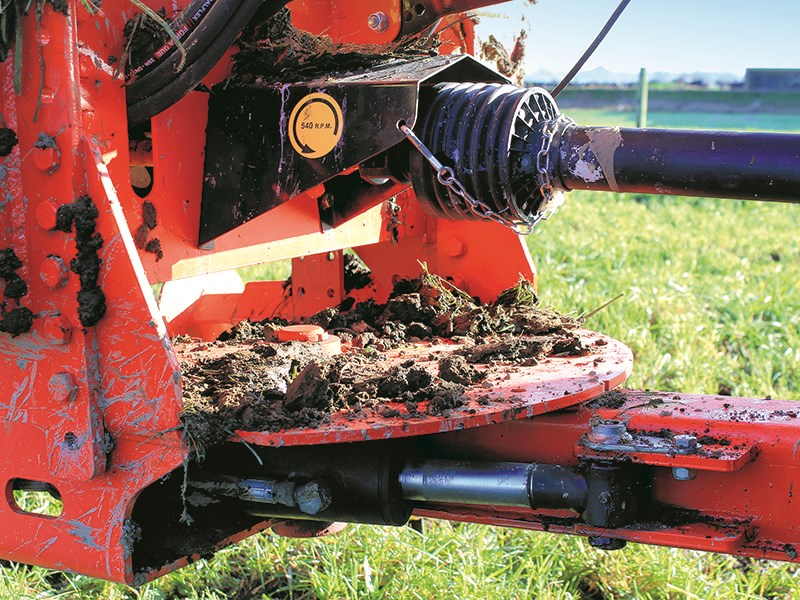 Pivoting drawbar for spreading under trees, in orchards, for example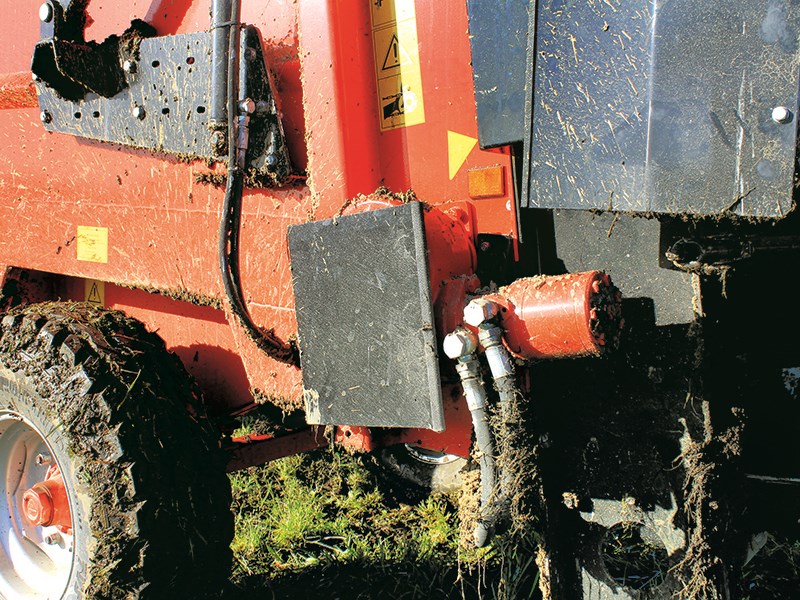 Steel guards to protect drives and bearings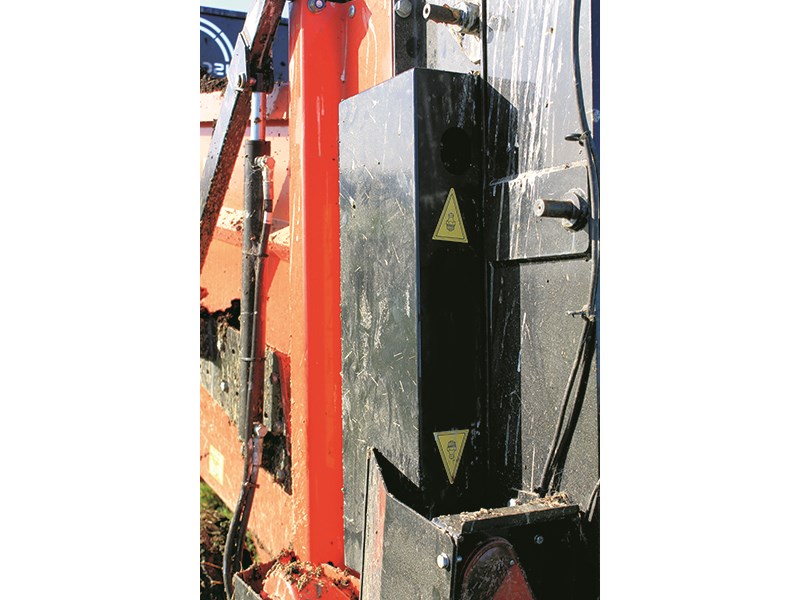 Easy access to grease points for the rear beaters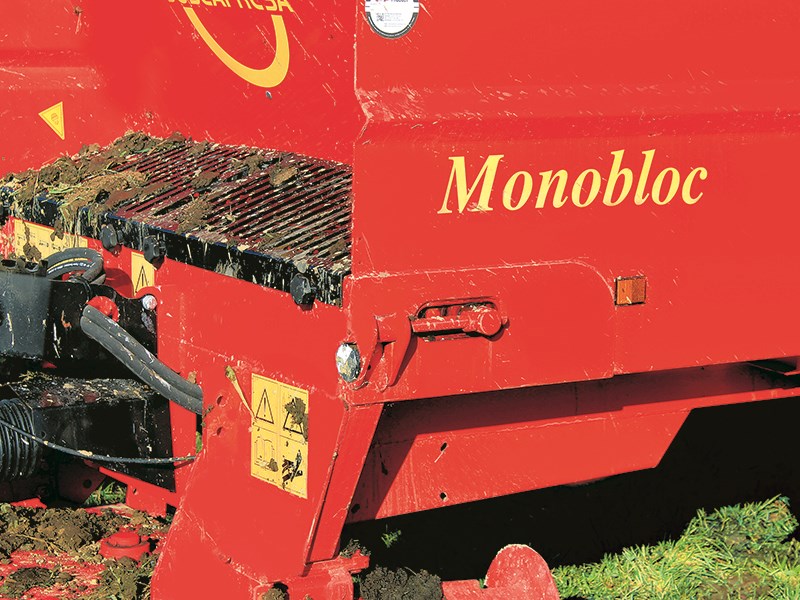 Easy floor chain adjustment on either side

Juscafresa MDD J-35 is ideal for farmers who want to take control of their effluent and solid waste management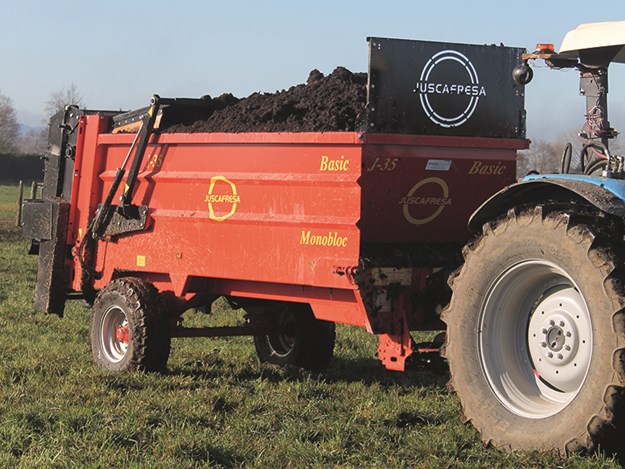 With farmers and rural contractors constantly striving to maximise productivity and efficiency, investing correctly in machinery suited to specific requirements is key to helping reduce unnecessary expenditure. Flasher and bigger is not always better — valuing performance and form is the way forward, particularly for smaller properties and operations.
With this in mind, this month we take an in-depth look at the Juscafresa MDD J-35, ideal for farmers who want to take control of their effluent and solid waste management, without relying on the availability of contractors. With a brand heritage dating back to 1960, this versatile machine more than earns its keep and is an addition well worth considering for the convenience factor alone.
Action time
The MDD J-35 is the more basic solid muck spreader from the Juscafresa range, and while primarily aimed at working around vineyards and fruit trees, is also useful for smaller farms due to its size (3.5 cubic metre capacity) and straightforward operation.
This model has two chains that pull the manure or compost through the spreader, with double horizontal beaters with screwing flat spikes, two lower discs, a hydraulic back cover, and a fixed drawbar with adjustable height.
The unit we viewed had been sold to a repeat customer of Matamata Ag Centre, distributor for Juscafresa in New Zealand.
Having given much thought to the most suitable machine for his operation, Matamata farmer Mike Freegard settled on the Jusafresa MDD J-35 muck spreader.
Built using high tensile steel, it weighs in at between 1.5 and 2 tonnes, ideal for Mike who has a Landini 80hp tractor to run with it, on his 30-hectare block near Matamata. With this in mind, a more lightweight machine is perfectly suited to his set-up.
The new addition is primarily used to handle chicken manure and spoiled silage, which after some composting has proven to be a great starter when it comes to adding nutrients to paddocks destined for maize grain production over the summer.
Loading with a 70hp New Holland tractor and fork proves no problem. Mike points out that having some basic understanding of how the spreader is designed and working with his smaller tractors requires an awareness of not going overboard on the loading, as the rear door pivots forward over the load. Keeping the loading capacity within the ideal recommended parameters ensures it doesn't get caught. Like all machines, operating to the design integrity is key to longevity.
A load capacity of 3.5 cubic metres, with an estimated weight of the load around five to six tonnes, even though this isn't huge, worked well for the 80hp spreader tractor.
Worth a mention is keeping an eye on the floor spreader: if it sucks too much material into the horizontal beaters, there's potential to block it up. While the machine is straightforward and uncomplicated to use, a basic knowledge of how best to treat a spreader is worth sharing with the team who may be using it.
The machine operates at 540 PTO speed, with a low hydraulic oil flow requirement, so any tractor with a hydraulic pump capable of 80 litres per minute is adequate.
Two floor chains and full-width floor slats carry the load to rear. This is then spread by the twin disc spinners after going through horizontal beaters to break down any lumps. The floor slats, being the full width of the bin, give a good cleanout out of material to be spread, although, the machine will still require a thorough clean after use.
Adjustment of the chains is easy also, with a single adjuster on each side at the front of the machine where they are easily accessed. Daily maintenance is minimal: there are few grease nipples to tend to, but grease is cheap, and this is time well spent.
On the day we tested the unit, I'd estimate a spread pattern of approximately eight meters, although, of course, this varies depending on what you're spreading.
One potential downside of using a smaller tractor is having good visibility of the load when spreading. With a front guard in place to protect against flying debris, the view into the body of the spreader can be a little restricted from a lower tractor seat, and the best way to know when it's empty is, of course, when you stop seeing it being spread from the rear.
The fundamentals behind the design of the MDD J-35 is for use in orchards and vineyards. The hydraulic swinging drawbar allows you to swing the machine out to the right of the tractor, which can be useful in a horticultural setting.
Summary
Not all jobs are big jobs, but jobs of all sizes still need doing. The Juscafresa offers a good option for those smaller solid spreading jobs, and for giving a nice even spread with rear discharge. The only other option when it comes to a similar-size machine that I'm aware of are chain side spreaders.
As proof that taking the time to weigh up the options on the market and choose the correct machine for individual requirements pays off, Mike is extremely happy with the flexibility his Juscafresa offers, allowing his operation to get the spreading done as and when it suits and when the weather allows. The Juscafresa is well-priced for those looking for the convenience of doing their own spreading to help build up the organic matter and nutrients of soils.
About Juscafresa
Juscafresa is an agricultural manufacturing brand boasting a legacy dating back to 1960. Based in Spain, Juscafresa manufactures manure spreaders, agricultural trailers, forage and silage trailers, mixer wagons, straw choppers, and agricultural and industrial tipping trailers.
Available from Matamata Ag Centre, Juscafresa self-harvesting and feeding wagons also prove popular for green feeding, with four models available here.
The design features a drum mower in front of a loader wagon-type pickup. This is designed to limit damage to the grass, with a rear conveyor offering the option to feed out from either side of the wagon. Juscafresa cut and carry wagons have been popular in New Zealand with zero grazing properties (like goat farms) with one machine able to mow, collect and feed out.
Juscafresa MDD J-35 Specifications
| | |
| --- | --- |
| Capacity |  3.5m3 |
| Length | 5.6m |
| Width  | 1.8m |
| Height | 2.1m |
| Spreading unit | Twin horizontal beaters, spreading discs |
|  Distributor | Matamata Ag Centre |
Find new and used farm machinery for sale in NZ
Keep up to date in the industry by signing up to Farm Trader's free newsletter or liking us on Facebook