Totalspan sheds for farmers
---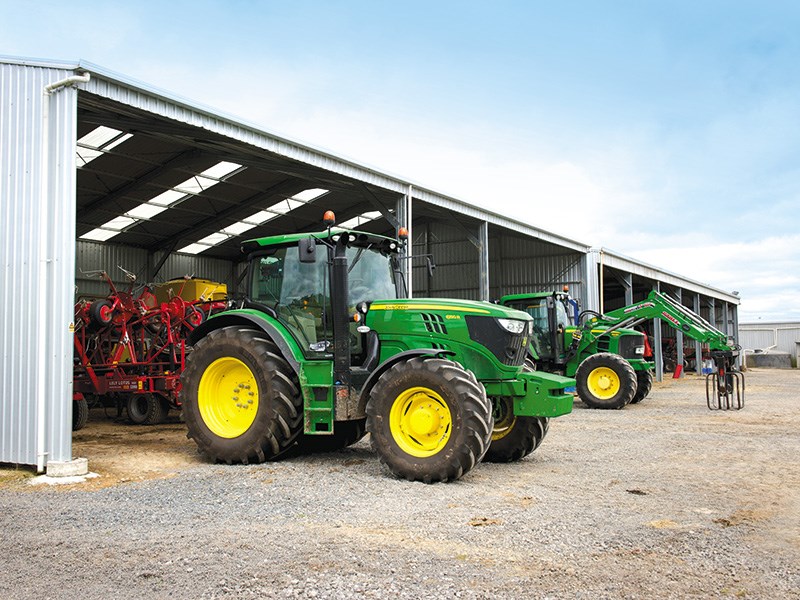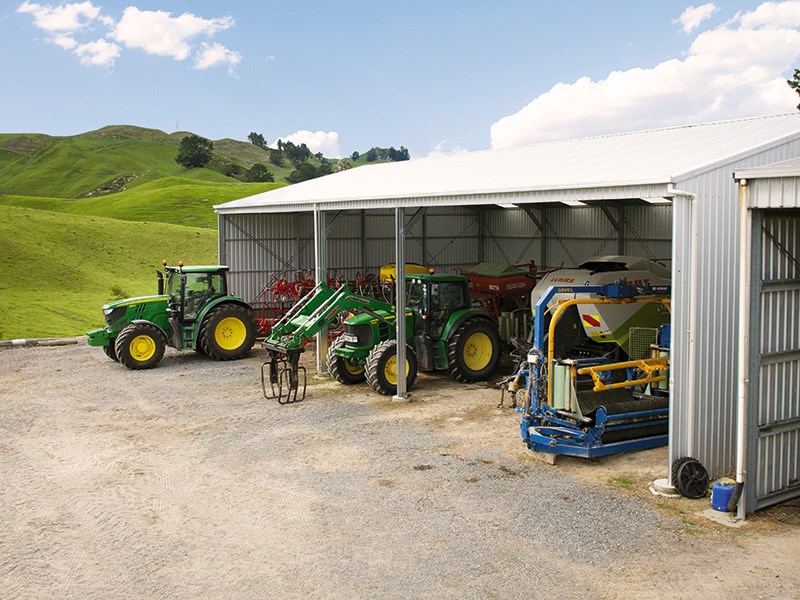 Steel-framed sheds are often the heart of the farm.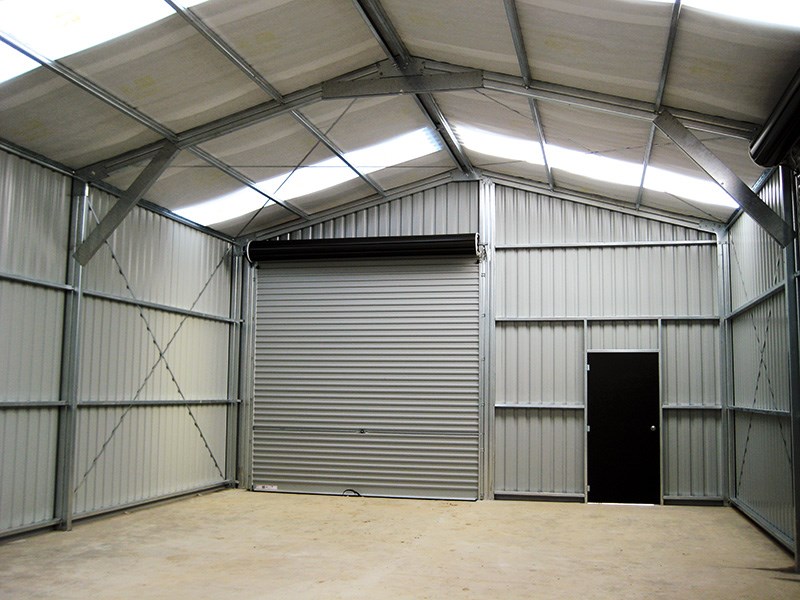 On rural properties around New Zealand, the humble shed is often the heart of the farm. Most farmers would agree that you can never have enough sheds or shed space. Steve Hale takes a look at one of New Zealand's leading shed companies, Totalspan.
Travel throughout rural New Zealand and the evidence of wooden structures, which have clearly reached the end of their tether, are there for all to see. Decaying barns with bowed roofs or decrepit herring bone sheds are now being replaced by a more malleable material of choice.
Over the past 20 years, prefabricated steel construction has made giant inroads as a major stakeholder in the New Zealand building industry. Having manufactured and constructed over 15,000 buildings in the last 12 years, Totalspan is a major player, offering a comprehensive range of garage, shed and barn options for commercial and residential use.
The origins of the Spanbild empire hark back 40 years to Gerald Gee, who along with son Bill, transformed a small family manufacturing business into one of New Zealand's largest privately owned companies. The Spanbild umbrella now encompasses the Totalspan, Ideal, Versatile, Portabuild and Spanbilt brands.
One major Spanbild project that many Kiwis will immediately identify with is the new home of Crusaders and Canterbury rugby, a temporary 17,000 seat facility purpose built for the Christchurch Stadium Trust.
Initially calling on Spanbild to provide players' facility and ablution units, utilising the company's proven experience in modular portable building design and construction, Spanbild was also requested at the last minute to design and develop the VIP lounges after another supplier's factory was damaged by an aftershock.
Spanbild is responsible for close to 20 percent of all building consents issued in New Zealand each year."This success is due to Spanbild's extensive network of franchisees and key strategic relationships with some of the country's leading building companies and suppliers," says Totalspan general manager Leon Skylakis. "This has enabled us to establish a local presence in communities throughout New Zealand."
Advantages of steel as a building material
Totalspan general manager Leon Skylakis provides a ringing endorsement of the choice of steel as a building material. "Steel has become far more prevalent in the last 20 years, especially so in the last 10 to 15" he explains. "It's easier and faster to work with as opposed to timber for a variety of reasons. Rain isn't an issue and you don't have to wait around for steel to dry. As a material steel is true and straight. This of course dramatically reduces any unforeseen onsite delays."
Steel-framing is a complete system, cost competitive with timber-framing. Depending on the design of the shed, it can also be a more cost-effective way of building.
There are many benefits of steel-framing. Steel doesn't support mould growth or rot, and it won't accommodate termites or other insects. Its stability gives it the potential to reduce cracks in claddings and linings. Steel does not contain additional preservative chemicals and won't give off gases. Steel-framing is a straight and stable product that delivers a perfect finish.
Steel won't warp or twist because it doesn't absorb moisture. This means less maintenance problems like cracked linings and sticking doors. You will enjoy straight walls, square corners and smooth-flush surfaces for the entire life of your building. It can be fabricated, modified and erected quickly off-site and transported easily. It is environmentally friendly, recyclable, long-lasting and versatile.
Crucially given the horrific series of natural disasters that many Cantabrians endured between 2010 and 2011, steel can be engineered to meet heavy seismic loads, providing extra strength to meet current earthquake standards.
The nuts and bolts of the shed building process
Any margin for human error during the construction process is dramatically reduced as all Totalspan buildings are manufactured in the company's Christchurch factory, before being transported throughout the country to the customer's building site.
Nationwide, there are 27 Totalspan franchisees who deal directly with the customer. Every aspect of construction from initial design consultation, tackling the consent process, pouring of foundations to onsite construction, even landscaping (if required) can be undertaken by the local franchisee.
Totalspan provides a 25-year structural guarantee and a five-year workmanship warranty. Fear not if you back the boat too far damaging a section of your building, individual portals can be easily replaced by loosening nuts and bolts.
Totalspan structures are all steel and use cold roll formed C-section for portals, purlins and grits. This is advantageous to the lifestyle and farming market because there are fewer places for birds to nest and more useable internal space.
The company invests heavily in research and development to ensure its designs meet the specific needs of the New Zealand market.
Totalspan buildings are commonly built on a concrete slab or on concrete footings. Prices are based on a level site, but the company can arrange all earth works and permits as part of the full package.
Permits are required for all buildings larger than 10 square metres and vary in cost from council to council. Totalspan will handle all consent issues.
Steel sheds of all dimensions can be built and customised from the standard six metre by four metre garage to a monstrous 25 by 120 metre industrial premises. The range of Totalspan buildings includes garages, packing houses, hangars, warehouses, transport depots, dairy sheds and engineering premises. Of course a major move in the agricultural sector has seen many recent dairy conversions (including a noticeable increase towards goats) and feed pad shelters for stock.
Whether you have tractors, Harleys or jet boats to park, cows to milk, or teenagers to accommodate, there is a category of steel shed to meet your personal requirements.
For the latest farming news and reviews, subscribe to Farm Trader magazine here.
Keep up to date in the industry by signing up to Farm Trader's free newsletter or liking us on Facebook