Product profile: ToolShed
---
The ToolShed offers a huge range of log splitters, woodchippers, and chainsaws that can help increase efficiency
In a time not so long ago, manual labour was the way that things got done, especially on the farm. While an amount of it still exists, tools and technology have been constantly developing to make life both easier and more efficient. The tractor replaced the ox, the milking shed replaced the stool and bucket, and computers replaced just about everything else. 
The ToolShed offers a huge range of log splitters, woodchippers, and chainsaws that can help increase efficiency without breaking a sweat. With both petrol and electric chainsaws, their range has you covered when dealing with all kinds of trees around the property. As with any tool, maintenance is key. They stock an electric chainsaw sharpener to keep chains cutting like new, thus eliminating the need to constantly replace them.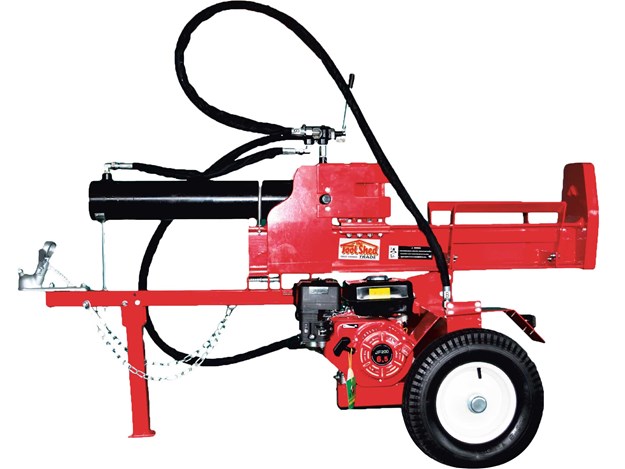 "We don't just offer the perfect tools for cutting the trees down, we also have solutions for dealing with them once they have been felled. Our range of log splitters includes both electric and petrol options and range from five to 27 tonnes. A huge favourite around the farm is our 27-tonne petrol log splitter. It has a 6.5hp four-stroke petrol engine with a splitting base made of 40mm steel. A big draw on this machine, though, is the ease you can take it with you around the property. A tow bar lets you chuck it on the back of the quad bike while the large 400mm pneumatic tyres take care of the terrain. All you need to do is sit your logs in place and leave the rest up to the log splitter. It also features the ability to operate in both horizontal and vertical positions, which is great for getting those heavier logs onto it.
"With all the advances and quality of life options available now, there's no reason that shouldn't apply to removing trees and cutting firewood. Not everything you cut down requires a log splitter, which is where our ToolShed chippers come in. Perfect for dealing with the smaller branches and off cuts, our petrol chippers make quick work of them giving you perfect wood chips for lining gardens to retain water and keep weeds down. With both 6.5hp and 15hp options, you can be sure there is a chipper to suit your needs."  
The ToolShed has 29 stores across the country along with an online store that offers nationwide delivery.
For more information and to see the entire range of tools and machinery on offer, visit thetoolshed.co.nz.
Find new and used farm machinery for sale in NZ 
Keep up to date in the industry by signing up to Farm Trader's free newsletter or liking us on Facebook