GoDairy provides opportunities for career changers
---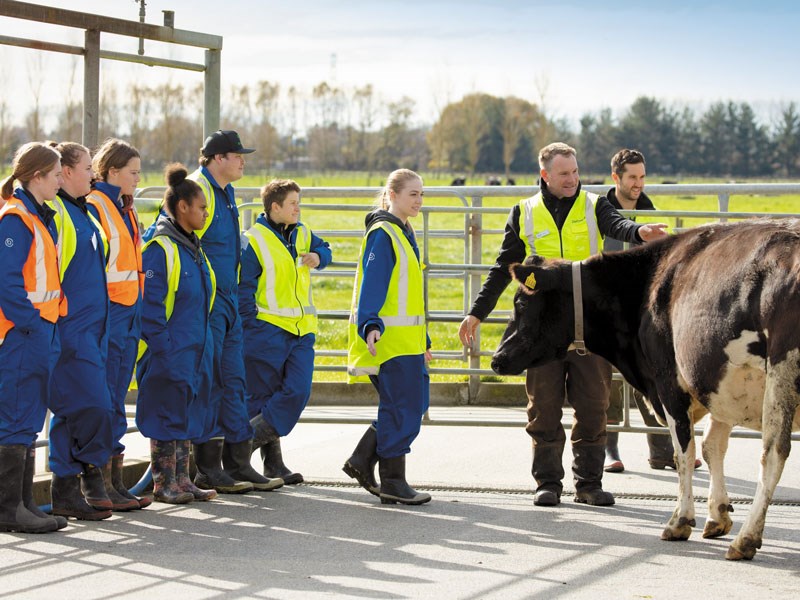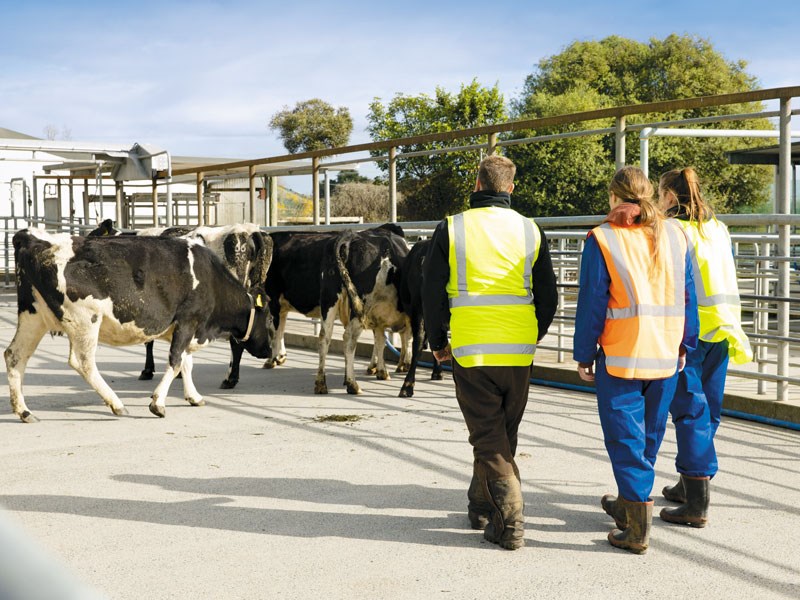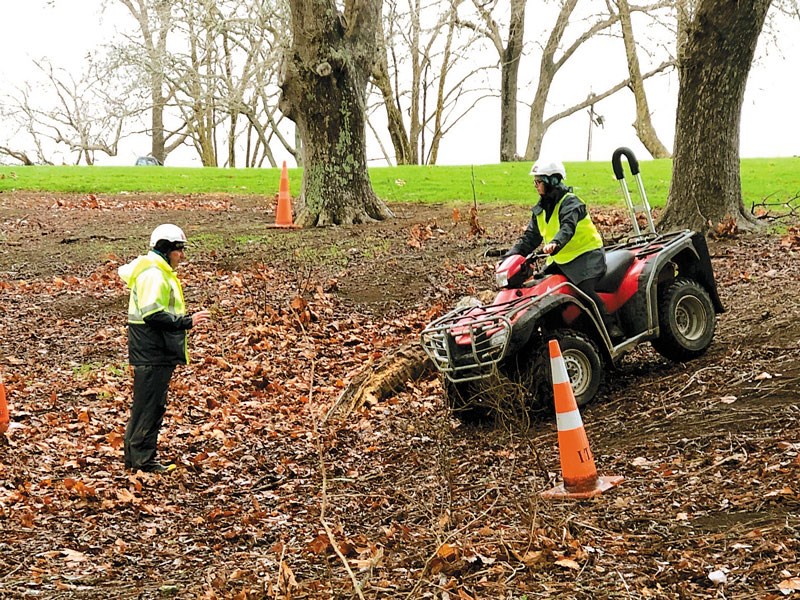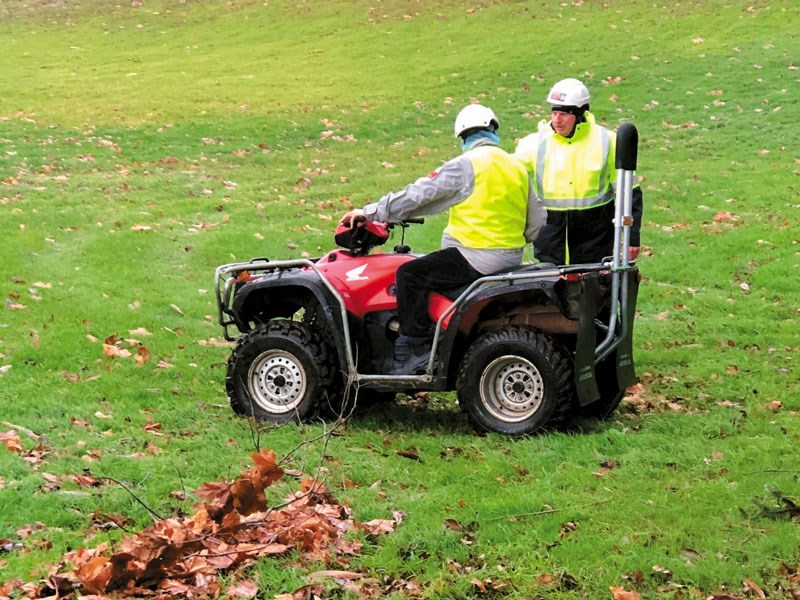 DairyNZ is offering entry-level training as part of its Go Dairy campaign
DairyNZ is encouraging people to consider a career in dairy, with 1000 jobs available now on dairy farms. The industry good organisation is running a GoDairy campaign, designed to attract and train Kiwis for the dairy sector.
GoDairy's Farm Ready Training is entry-level training to help people find out what it's like to work on a farm and learn some farming basics. The three-week Farm Ready Training includes a week of online learning followed by two weeks of practical training on a farm.
The practical training covers working with cows and farm infrastructure, as well as farm vehicle safety. Trainees and tutors are pictured in action during recent stockmanship and vehicle safety training.
DairyNZ people team leader Jane Muir says the GoDairy campaign is a good opportunity for people who have lost their jobs due to COVID-19 or someone considering a career change.
"There's plenty of work throughout New Zealand, in particular in Waikato, Canterbury, Otago, and Southland.
We need passionate and dedicated people to help the dairy sector's contribution to rebuilding New Zealand's economy," says Jane.
"The Farm Ready Training is designed to help people see if working on a farm is a good fit for them. The practical training is really important as we want to make sure we keep people safe when they arrive on-farm, and they feel prepared for on-farm work," says Jane. 
"Those who have been on the training recently have enjoyed these practical elements, particularly learning and experiencing the farm machinery, including driving tractors and quad bikes."
DairyNZ is grateful to the organisations throughout New Zealand that have supported the training by providing machinery and vehicles for the practical courses. People interested in knowing more about working on dairy farms, where the jobs are and the introductory training can visit godairy.co.nz where they can register interest.
Find farm machinery for sale in NZ
Keep up to date in the industry by signing up to Farm Trader's free newsletter or liking us on Facebook