Three tractors in one
---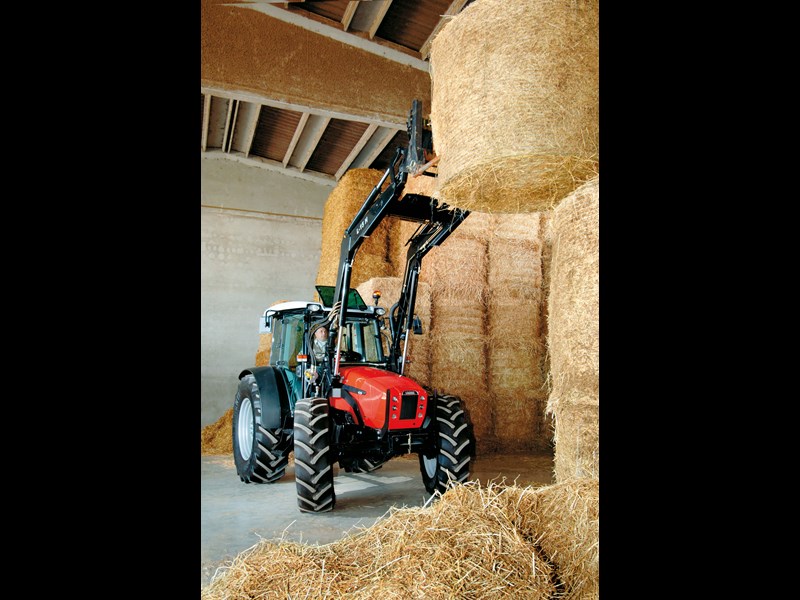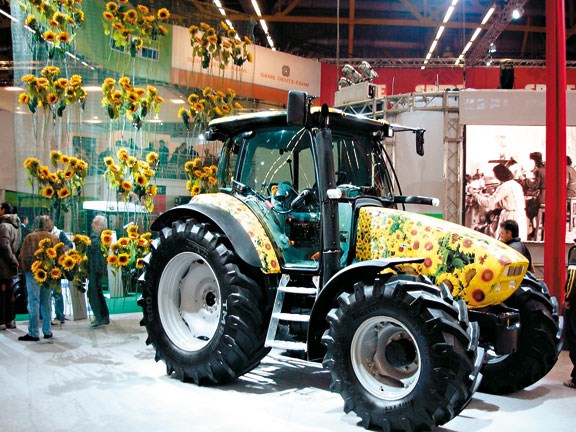 Celebrating 40 years of involvement with New Zealand agriculture, SAME presented a new tractor at the National Fieldays in June, the medium-horsepower Explorer 3
The Explorer 3 is a significant and important evolution of the legendary Explorer tractor range, according to Peter Scott, NZ Manager for SAME.

The first Explorer tractors were released onto the world and New Zealand markets during the 1980s. These series 1 Explorer tractors were well ahead of the market, featuring a host of exclusive and patented technological features such as: true four-wheel braking; four-speed PTO with oil-immersed multi-disc PTO clutch; integrated front lift and front PTO system; in-line injector pumps; and synchro-shuttle transmissions that included a Hi-Lo. These tractors, in both cabin and ROPS variants, have proven themselves throughout New Zealand on some of the most difficult and demanding terrain in the country. The owners have come to regard the Explorer tractors as economical, exceptionally dependable and capable of performing the tasks normally reserved for 'larger' tractors.

Combined with a four-wheel drive system that provides an exceptional centre of gravity, and with the reassurance of four-wheel braking, it is little wonder that they are trusted to perhaps go where others can't. Scott says, "When the first Explorer tractors fitted with the 1000 series SAME engines were tested for fuel efficiency, they in fact set a world record for frugality, with the Explorer 90 consuming just 197gkW/h." An exceptional achievement that, perhaps because fuel was cheaper back then, was not mentioned as often as it should have been.

Since those early years, the Explorer range has been one of SAME's most successful models worldwide. The Explorer 3 range builds on this impressive reputation with features such as the latest SAME family styling and a cab or ROPS platform with simple, ergonomically-designed controls. There are two models rated 85 and 100hp available in two versions. With excellent weight distribution, an optimum balance between low centre of gravity and high clearance, plus high visibility in all directions, the sensation of safety and stability is palpable.

The dependable engineering solutions of the new Explorer 3 include a transmission with five-speed synchromesh gearbox and four ranges, including creeper and 40kph, providing 10 speeds in each of the ranges, and a mechanically operated hydraulic lift keeps operator control simple. Completing the 'standard' equipment package are brakes on all four wheels, electro hydraulically operated differential locks and a maximum steering angle of 55° on four-wheel drive machines, or 65° on two-wheel drive.

The Global specification sold here in New Zealand is generously equipped, offering features like a shift-on-the-go hydraulic shuttle as standard; a "Comfort Clutch" system; a pushbutton incorporated into the knob of the gearshift lever that can be used in place of the clutch pedal; an Economy setting on both 540 and 1000rpm power take-off speeds; electro hydraulically selected four-wheel drive, and the transmission with a Hi-Lo shift.

The Explorer 3 versions are able to cover a variety of tasks: arable, livestock, municipal and general yard duties. In effect, the impressive versatility of these machines is underwritten by their manoeuvrability, agility and superior comfort, features combining to ensure that the new Explorer 3 will meet any expectation, even in the most difficult of conditions.

Power is provided by efficient four-cylinder Deutz Euro II engines incorporating an advanced high-pressure fuel injection system, and with power and torque curves that stay steady across a wide 500rpm range of engine speeds.
The Deutz engines are B100 approved, able to run 100 per cent on environmentally friendly bio-diesel. In keeping with the Explorer's frugal reputation, the new engines are regarded as very efficient. Engine coolant, fuel and transmission oil are conditioned by specially designed radiator and cooler units. The main radiator is aluminium and features a dual flow system with the coolant circulating through two distinct passages, so that the dissipation of heat is guaranteed swift and sure. The one-piece hood is released by the push of a button.

The cab is completely sound-insulated, isolated from vibration, and equipped with an air-suspended deluxe seat and a powerful air-conditioning system that will keep the interior at an agreeable temperature, even on the hottest of days. With vents adjustable for direction and flow positioned on all sides, warm or cool air can always be distributed to perfection. The instrument panel has a digital display. The high attention to detail extends to the "high visibility" roof that allows exceptional visibility when using front loaders.

With its modern styling and large expanse of glass, the exterior of the cab accentuates the futuristic look of this new and versatile tractor range, a tractor that is worth its weight three times over. Performance + reliability + comfort = Explorer 3. The right formula, whatever your needs.
For more information contact Graeme Rogers, SDF Landgear, phone 027 221 1212 or email same@sdflandgear.co.nz
Keep up to date in the industry by signing up to Farm Trader's free newsletter or liking us on Facebook