Giltrap RF11 side feed silage wagon
---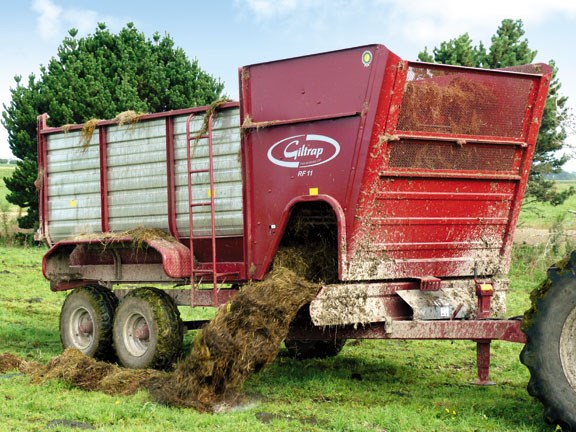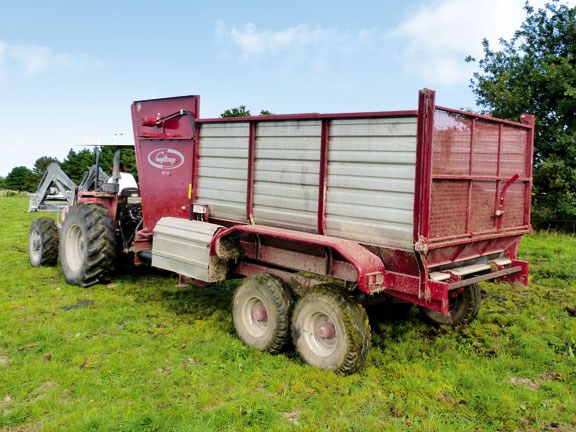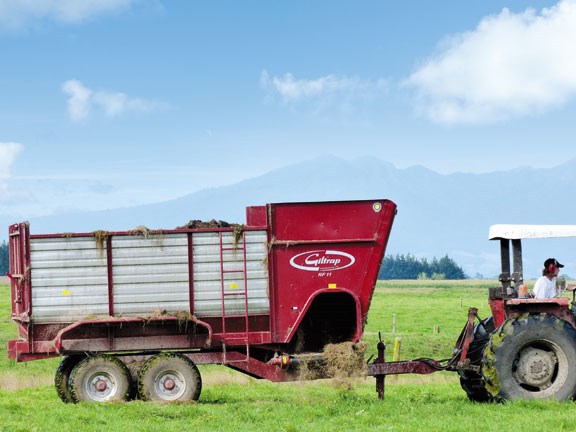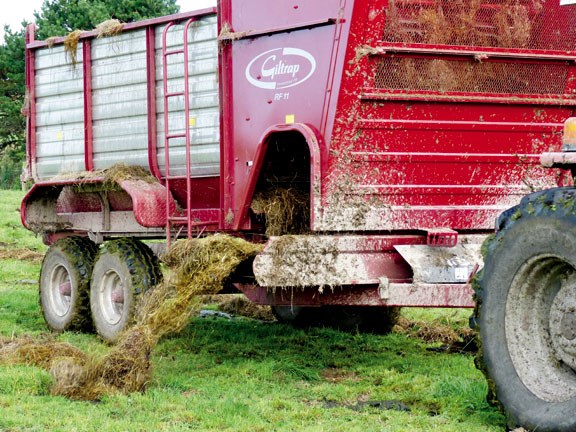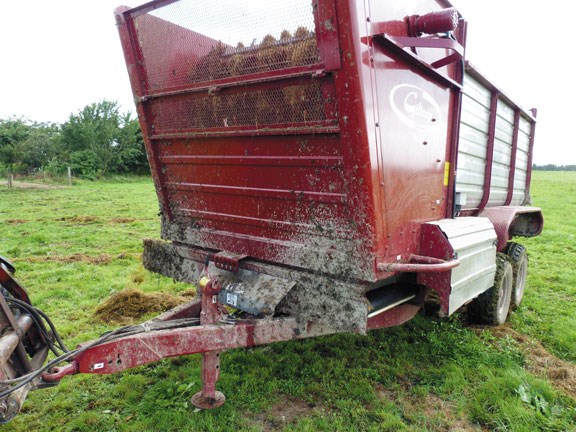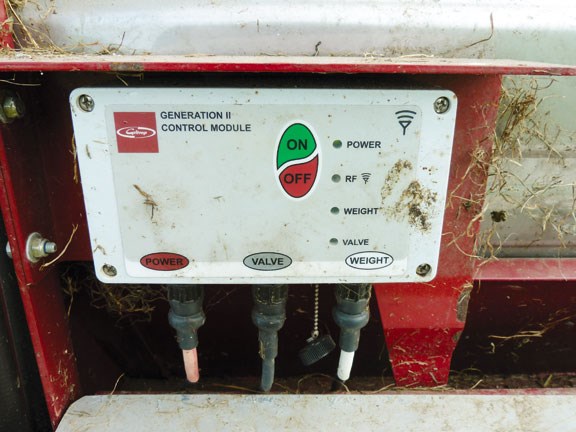 Giltrap machines have a reputation for being solid and reliable. We test the performance of a one-year-old Giltrap RF11 side feed silage wagon.
Wireless scales and feed controller
Tare weight function on scales
Large discharge hole and 900mm wide feed mat
Bolt-on floor and elevator bars add strength
Double chassis allows retrofit of scales
The new range of Giltrap RF silage wagons has a range of features that make a critical job on the farm quick and painless.
My test machine for this month's feedout feature was a one year-old Giltrap RF11 side feed silage wagon owned by Paul Reymer, who milks 280 cows on 98ha of peaty soils on the outskirts of Hamilton city.
When it came to choosing specifications, Paul's main drivers were accuracy and a machine so easy use that anyone could drive it.
The decision was also made to get scales to determine exactly how much was being fed. Giltrap has a unique system where radio frequency waves send information to the wireless feed rate control system and wireless electronic load scales to the one controller mounted on the loading tractor.
The other feature he specified was the side shift on the side feed conveyer for easy feeding into bins with less wastage.
Standard features
Ladder/mudguards
These are particularly useful when adding minerals to the load. The ladder goes to the top of the wagon, allowing Paul to get in safely and fully mix the minerals in rather than just sprinkling them on top. The mud guards can also be used for this.
Double chassis
All the wagons are equipped with this feature as it allows you to retrofit scales easily if needed, and also adds considerable strength to the machine.
Central greasing system
This feature not only makes those hard to reach bearings accessible, it also provides easy servicing for staff. It isn't completely idiot-proof though, because there are still four grease nipples on the elevator (of which two are inside the wagon) and the axles, which require you to get underneath the machine.
Bolt-on floor and elevator bars
Having them bolted rather than welded allows you to simply remove a bar if it is bent or broken rather than either having to cut the bar out or placing extra load on the chain and snapping one side – which means downtime.
The large feed discharge hole in addition to the 900mm wide feed belt (which is slightly tapered so it remains in the middle) allows a range of feeds to be fed evenly and without blockages.
Radio Frequency Wireless controller
This was my favourite part of this machine as it has four settings that allow you flexibility in a variety of situations as well as being a simple yet effective weighing system. It can be operated in one of the following four modes depending on what your situation is:
Standard mode – instead of having the long stick that you turn to either speed up or slow down the machine's speed, this is done electronically by pushing the up and down arrows on the control panel.
Weight mode – used if you want to split feed. For example, if you have four tonnes of feed in the wagon and two herds, so two tonnes to each herd. You switch the controller to weight mode, type in 2000kg and it will only feed out 2000kg until you tell it you are onto the second ration.
Distance mode – you tell the controller how much you want to feed out in a desired area. So for example, if you have 2250kg in the wagon and you want it fed over your 180m feed pad you type those figures into the monitor and it will automatically adjust the belt speed, etc.
Speed mode – similar to distance mode, where speed is compensated, so if you set that you want a consistent amount on the ground the computer speeds up or slows down the belt to compensate for your increasing or decreasing ground speed.
The system can also be overridden to go back to manual feeding.
The verdict
Overall I thought the wireless feature worked extremely well, however you only have one monitor, which I felt was a pitfall – especially if you feed out on a different tractor to the one you load.
I think the feed controller is the key function here so the monitor should sit in the feeding tractor to control this. A solution would be to have a separate little monitor that you could mount in the loading tractor that had the weight because that is the only feature you need when loading either one type or mixing a variety of feeds. A key element on this would be to still have the tare weight feature that allows you to go back to zero if mixing, say, maize and PKE, so you can get the portions correct and just tare the total weight at the end.
Another option would be to have a large monitor mounted to the wagon so you can see the weight from the tractor as you are loading, but this would forgo the ability to split the loading by weight.
Small bits of very clever engineering are what make this wagon stand out. It is this kind of workmanship that will see Giltrap wagons become part of our landscape for many years to come.
See a range of Giltrap wagons for sale.
Keep up to date in the industry by signing up to Farm Trader's free newsletter or liking us on Facebook