Top Tractor 2016: Duetz-Fahr 5115.4 G
---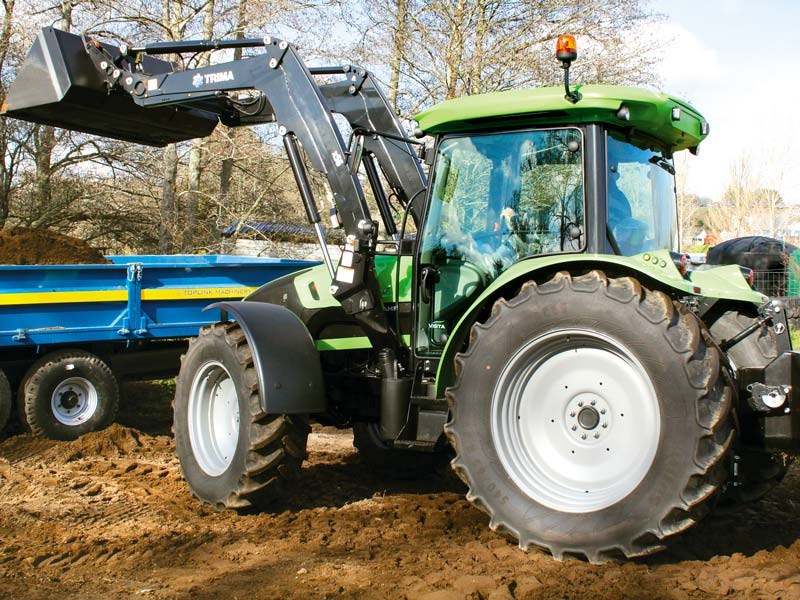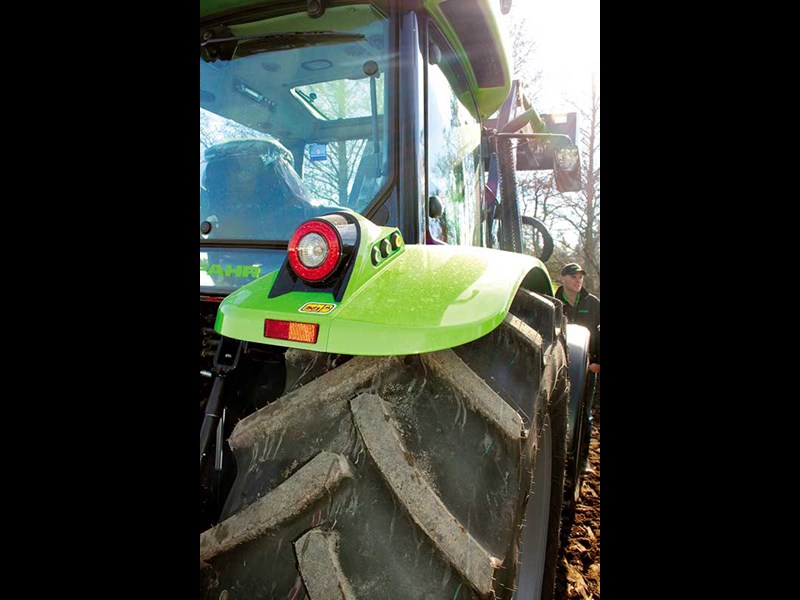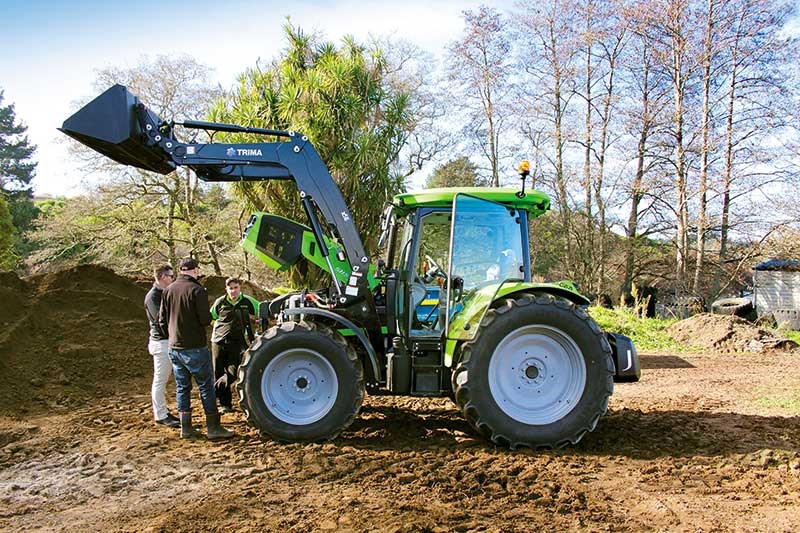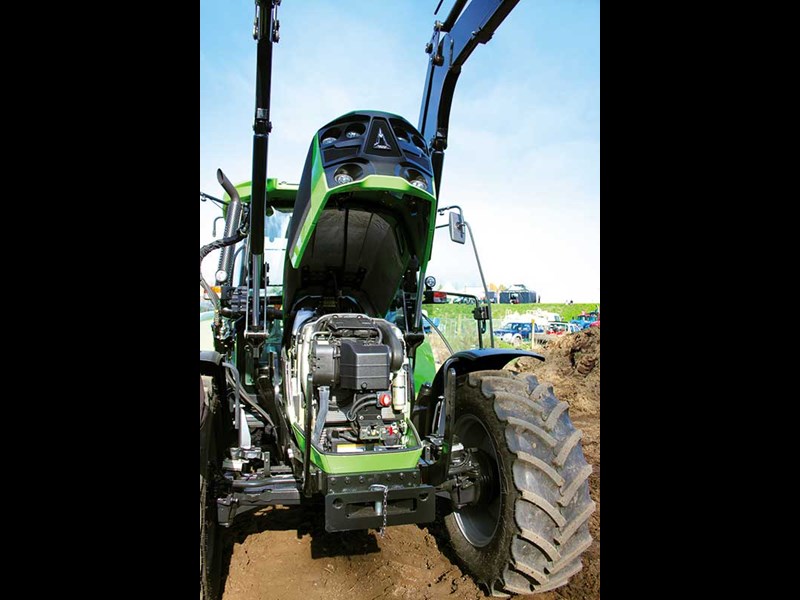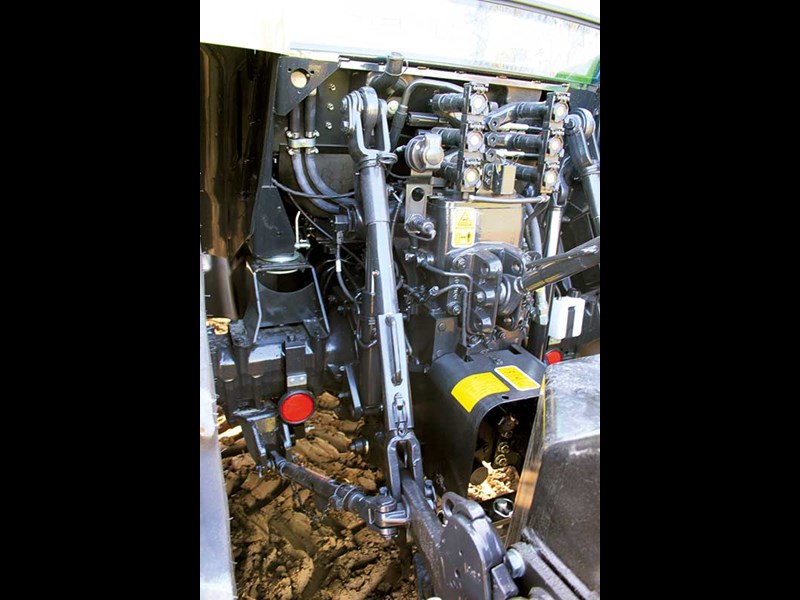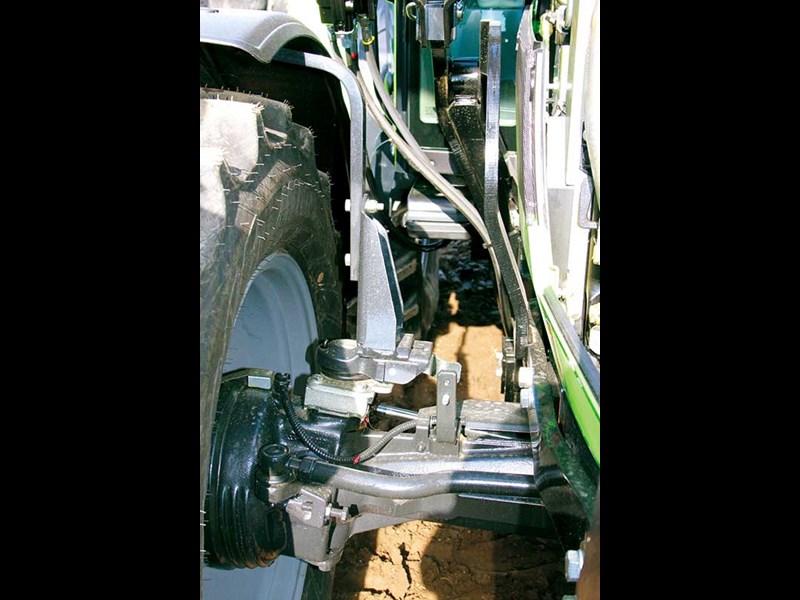 Farm Trader machinery tester Brent Lilley put the Duetz-Fahr 5115.4 G tractor to the test in this year's annual Top Tractor Showcase.
In recent years Power Farming – who are the importers and distributors for Duetz-Fahr in New Zealand and Australia – has been pushing hard, offering some exceptional deals to gain market share. They've definitely made inroads even in what is being called tough conditions.
What Deutz-Fahr also brings to the table is a confidence and reliability that it knows how to build a good product. It's interesting to note that the company has now been in business for over 150 years and recently built its nine millionth engine; an impressive feat for any company.
In this year's Farm Trader Top Tractor showcase, they put forward the relatively newly released Deutz 5115.4 G.
Engine
Under the bonnet you find an all-new Deutz FARMotion engine which has been redesigned with improved components, boosting strength and smoother, quieter operation than its predecessors.
The engine is a 3.8-litre turbocharged common rail engine, rated at 109hp.
Tier Four interim emissions standards are met using a diesel oxidation catalyst (DOC) and exhaust gas recirculation (EGR) to clean up the any nasties in the exhaust. While this is a great setup, it will be interesting to see if changes are made in the future to meet Tier Four final standards.
Engine oil is easily checked on the left hand side without the need to open the bonnet, but can be opened with the aid of the key to give clear unimpeded access to the entire engine. Service intervals are stated as 500 hours for engine oil and 1600 hours for transmission oil. The reality is they would like to see them changed a little more frequently unless you are racking up a serious amount of hours in a short period of time. An ample-sized radiator package slides out to allow for easy cleaning. Fuel tank capacity sits at a health 152-litres.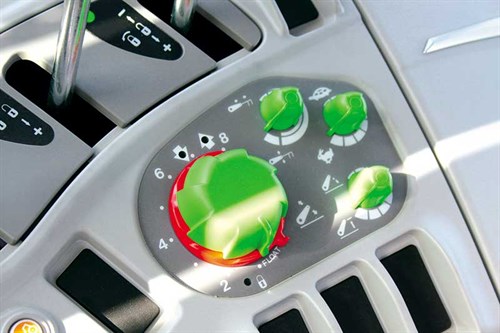 Transmission
The transmission in the Deutz-Fahr is quite an interesting set-up. There are five gears on the main gear shift that require a clutch to change, although to help with this there is an electronic declutch button on the gear shift that limits the effort required. There are four ranges including a creeper range. On top of this, every gear has three electronic power shifts.
Coupled with a hydraulic reverse shuttle it brings the tally to an impressive 60x60 speed transmission; that's more choice of gears than anything else tested. Whether or not you will ever use 60 gears is a different story, but it's always good to have plenty of options that range from 0.3km/h to 40km/h.
The standout feature for me is the 'stop and go' function. When activated via a button on the dash, this system uses a sensor on the brake pedal that disengages the electronic clutch when it is pressed, stopping the tractor without having to manually put the clutch in.
Rather than allowing you to inch forward like a telehandler or loader, it still works very well and makes life easy for loader work. It would be amazing when the tractor is used for a task that requires repetitive stopping, such as round baling.
Another great feature that is incorporated into the left-hand reverse shuttle lever is a roller dial. This allows the driver to easily change the aggressiveness with which the tractor changes direction.
Hydraulics/Linkage and PTO
As standard the Deutz 5115.4 G comes with three remotes at the rear of the tractor, as well as a mid-mount valve from the Trima loader. All remotes are mechanically controlled and have a float position; one has an adjustable flow rate and there is also an option for a fourth electronically controlled remote at the rear.
Hydraulic output sits at a modest 55-litres/min, although the tractor still managed to tip the heavily-loaded trailer with ease. I was more than happy with the loader cycle times and it's good to see that on top of this there is a completely separate 40-litres/min output dedicated solely to the steering circuit.
The rear linkage use CAT 3 hook end arms and has a respectable lift capacity of 4.8 tonnes. It's electronically-controlled to make hitching up implements easy. There are external controls on both the left and right mudguards which is good to see. Also worth mentioning is the ride control setting which can be selected in the cab. This dampens the bounce of any carried implements to give a smoother ride. A choice of hitch controls is good to see in the cab, with a choice of either up/down push button or an incremental dial.
The PTO is one of the best of all the tractors tested, with an impressive four speeds available.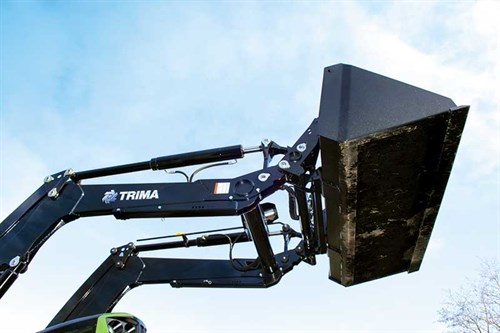 Operating Environment
On the outside of the cab there are an impressive eight Xenon work lights to light up the area in all directions, as well as twin hazard beacons as standard. Access into the cab is good through the large single piece doors that the tractor's four post design allows.
There's a comfortable adjustable air seat and the slim pillar design and ample glass provides for good visibility all round. A glass roof hatch is a nice touch and will be appreciated when using the loader at its upper reaches.
Interestingly there was no passenger's seat in our tester, but I'm sure it must be an option. In front of the driver sits a relatively uncluttered dashboard; it's good to see the steering wheel and dash tilt together for an optimal driving position. On the downside, the left-hand reverse shuttle level and indicator are positioned just a little too close for liking and can obstruct each other.
Controls are largely found on the right handle console and are within easy reach of the operator, are reasonably well laid out in a logical pattern and – as with past models – different controls are easily identified, with bright vivid colour-coding.
A programmable engine rpm pre-set button is great to see included here, as is an 'auto' function on the rear PTO to turn it on or off in relation to the linkage height.
Another great feature the Deutz-Fahr offers is the steering double displacement which can be turned on or off with a button on the dash.
Driving Impressions
Hopping into the tractor for the first time, the environment in the cab is light and roomy. Most people will find the controls easy to use… except for one. I know it's all about safety these days, but for me the hitch control is just a little bit niggly; a green button labelled 'stop' needs to be held until it beeps to activate the hitch. This is reasonably simple once you have been shown, but something that's hard to figure out on your own.
The loader on the front is a Trima X56. Even though this is built by an independent company it seemed to suit the tractor well. It features mechanical self-levelling as standard, as well as soft ride boom suspension which can be turned off. A multi-coupler connection is included, as is a third service.
It's controlled with a mechanical joystick which has been neatly incorporated into the right hand console, although for me this was positioned just a little too far away to be natural and comfortable to grab.
The one tonne weight block (fitted on the back of the tractor as part of the package) kept the rear wheels firmly planted on the ground, although the tractor feels stable sitting on 440/65R28 front tyres front and 540/65R38 at the rear, all on fixed dish rims.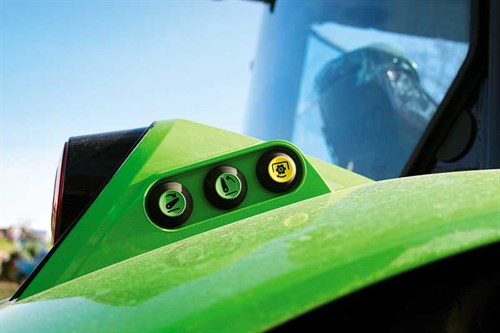 The verdict
For me this was the first look at the relatively new 5G series from Deutz-Fahr. I have to say I was pleasantly surprised; there are some real hidden gems here that I didn't expect to find, such as the 'stop and go' transmission, SDD steering and true four wheel braking.
The engine ran smoothly and features easy servicing and long service intervals.
Results from our independent dyno test were interesting; although rated at 109hp, the machine delivered 95hp at the PTO. While still acceptable, it was the highest percentage drop of all tractors tested.
Overall the Deutz 5115.4 G is a good all-rounder. With a price tag of $95,500, coupled with some flexible finance deals, I'm sure it will continue to prove to be a popular seller.
Pros
Largest range and spread of gears of all tractor tested with 60x60 speed trans
'Stop and go' transmission allows tractor to stop solely with the brake pedal
SDD steering mode allows full lock-to-lock in two turns of the steering wheel
True four wheel disc braking
Mechanical self-levelling on the loader and soft ride
Four speed PTO
Hydraulic direction shuttle with adjustable aggressiveness
Cons
No passenger seat
Linkage control is not a logical operation
Read the full review in the latest issue of Farm Trader magazine (#235).
Keep up to date in the industry by signing up to Farm Trader's free newsletter or liking us on Facebook