Fieldays 2015: Toplink to release three new brands
---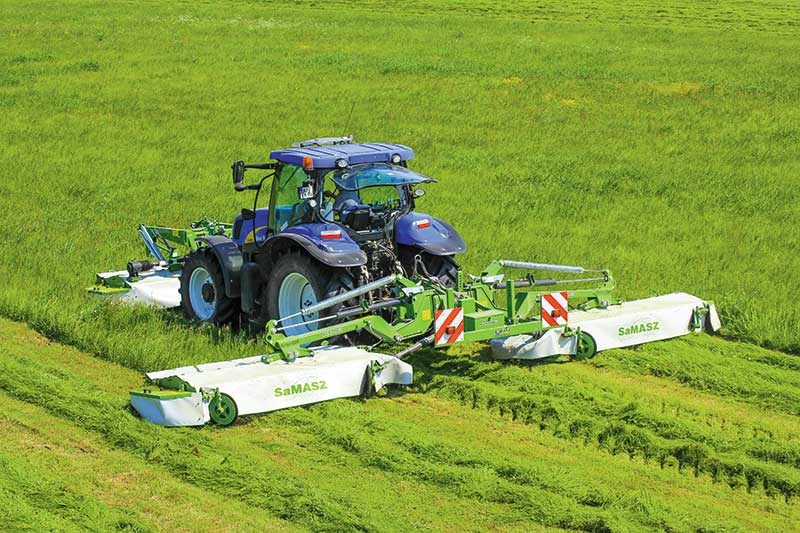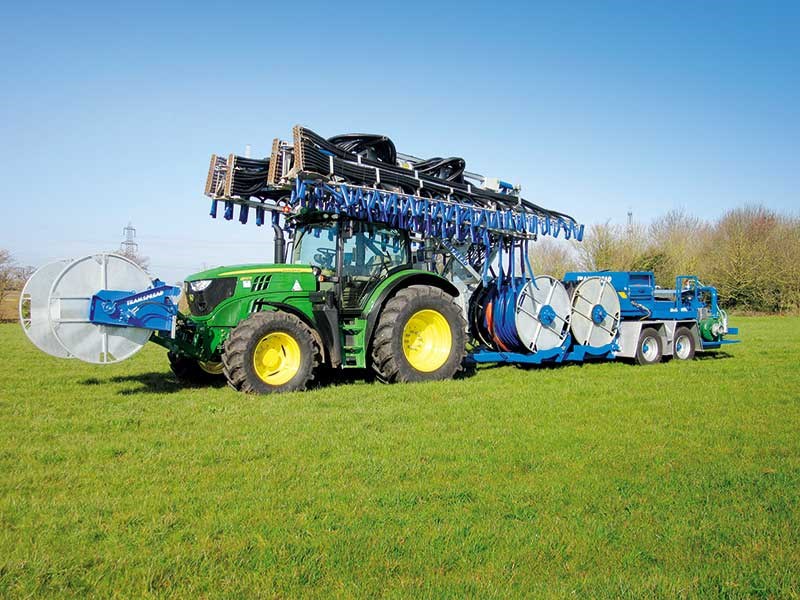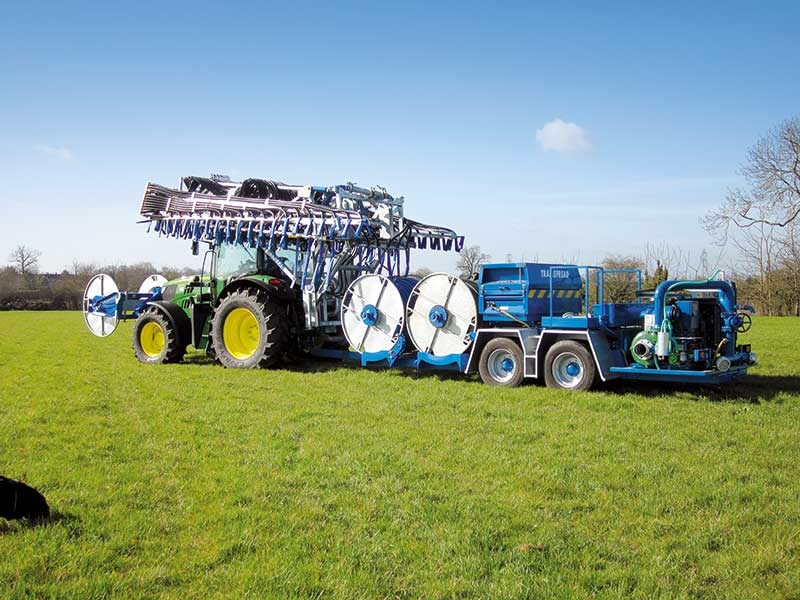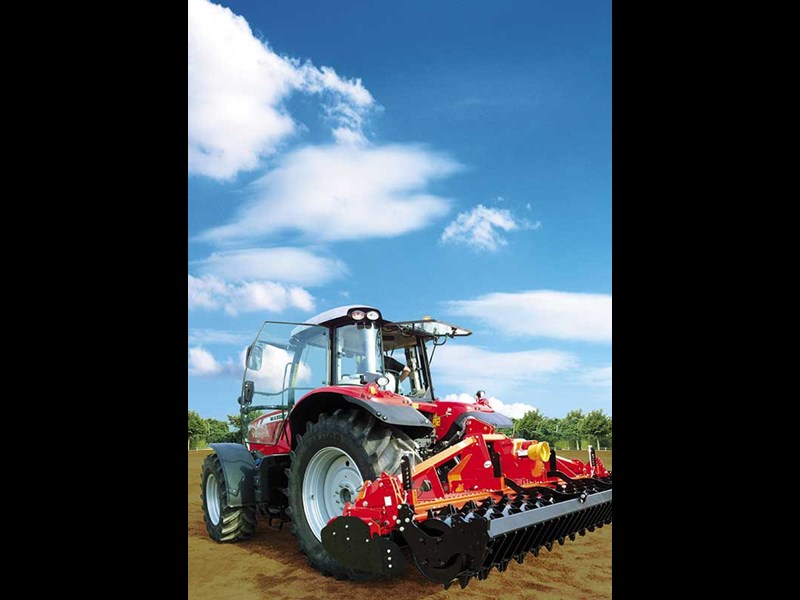 When it comes to finding out what is new and exciting in the world of farm machinery, the New Zealand National Agricultural Fieldays is the showcase event to attend. This year, Toplink Machinery is undoubtedly one of the must-see sites.
Te Awamutu-based Toplink Machinery is proudly launching the Samasz brand at this year's National Fieldays, showcasing a 3.4-metre rear-mounted disc mower with central suspension and a set of 8.4-metre-wide triple mowers.
The machines feature heavy-duty frames with beds constructed of HARDOX steel and extra strong bevel gears, as well as a high quality gearbox for reliable operation over years of use.
"What is going to really appeal about these machines is that they are very well built and very well priced. Add to that the two-year warranty, and it makes it a very attractive proposition," says Toplink's David Williams.
Samasz Disc Mowers
A leading European manufacturer of grass equipment, Samasz (samasz.com) has been manufacturing grass machinery for over 30 years, specialising in a wide selection of disc mowers – trailed, suspended, triple-mower sets and drum mowers.
With an impressive reputation, Samasz manufactures around 300 different types of machinery. Exporting to around 50 countries, 30 percent of Samasz's production goes to Germany, followed by Russia, Great Britain, Finland, France, Spain, Scandinavian countries, Japan and South Korea. All Samasz machines carry a 24-month warranty.
Frandent power harrows, grass rakes and tedders.
For over 38 years Frandent has manufactured power harrows from its base in Osacsco, Italy. Frandent also produces a range of grass rakes and tedders and export to over 30 countries.
Following a successful period of testing in 2014, Toplink will launch the Frandent brand in New Zealand at the National Fieldays.
Toplink will show a three-metre rigid and 4.5-metre folding power harrow as well as a 7.2-metre tedder and seven-metre twin rotor rake at the National Fieldays event.
The power harrows are available from three to eight metres-wide and with gear box ratings from 130- to 400hp. Folding power harrows fold up to give a transport width of 2.5 metres on harrows on the four- and 4.5-metre models and a three-metre transport width on the bigger harrows
All Frandent products carry a 24-month warranty.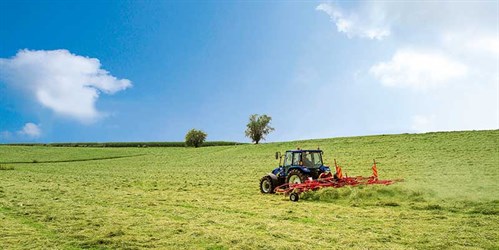 Tramspread effluent system
Toplink will launch the Tramspread umbilical cord effluent system which is made in the UK. Tramspread has been manufacturing effluent spreading solutions for over 30 years.
Tramspread is the UK market leader in umbilical spreading equipment and draw from its experience in the paddock as spreading contractors who use five units in their own business spreading slurry and waste products around the south east of England.
Toplink will show a full contractor trailer unit that has its own pump, compressor, hose reels and reeler (2000 metres of hose), Vogelsang dribble bar and its own 900-litre diesel tank, tool boxes and work station.
This unit can be used with just one tractor/one operator as the pumping unit is fully controllable from the tractor cab.
This unit complements the Vogelsang dribble bar range also distributed by Toplink.
These new launches will sit besides the now-established products that make up the Toplink stable, offering:
Fleming Agri
Fleming Agri products have become one of the New Zealand market leaders in its field since it was launched at the National Fieldays two years ago. Still a family-owned business trading since 1860, Fleming specialises in tip trailers, muck spreaders, toppers, loader attachments and bale handling equipment.
Shelbourne Reynolds
The power spread muck spreader is now the market leader for side discharge spreaders in New Zealand. It was the winner of the South Island Field Days award for Best Imported Machine. The power spread offers unrivalled output while offering the most even spread pattern on grassland along with over 20 metres' spread-width.
"It was designed primarily as a grassland spreader, this is why it is so suited to New Zealand conditions where we're mainly spreading effluent on grass paddocks. An even spread will mean that the paddocks come back into the grazing round faster," says Williams. The spreader body is sealed to hold in liquids, there is a reverse option on the main auger and you can also lower the spreading rotor in the event of a blockage "This is something no other spreader offers," says Toplink's David Williams.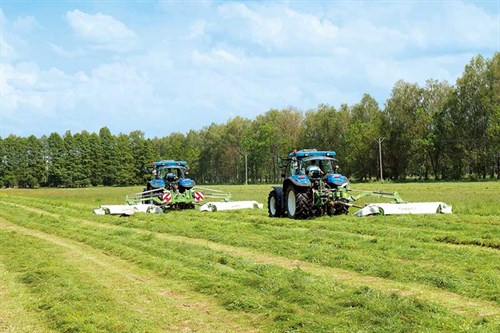 Strimech
Buckrakes, folding grass/maize forks and telehandler attachments. All buckrakes have Hardox tynes, these tynes carry a lifetime warranty."In the 25 years Strimech has been manufacturing these buckrakes, it has never had to replace a bent or broken Hardox tyne," says Williams.
Toplink will have Folding forks, Buckrakes and a range of heavy-duty telehandler attachments on display.
Malone
Disc mowers and post rammers. Its heavy-duty head stock and optional topping skids and 4mm hardened blades make it ideally suited to topping paddocks before grazing, as well as giving an excellent cut in hay and silage. With the first five Malone mowers ordered at Fieldays, Toplink will be giving away a free Fleming soft hands worth over $3000.
Vogelsang
Specialist effluent pumps, distributors and dribble bars. Toplink carries stocks of Vogelsang dribble bars all year round to suit any effluent tanker or Umbilical cord spreading system.
Toplink also services and carries parts for Vogelsang macerators/distributors, these will be found on around 80 percent of all dribble bars currently in New Zealand. Toplink will have a 12m Vogelsang backpack dribble bar, suitable for umbilical cord operations on show as well as the fill master pump and rotary lobe effluent pump range.
Toplink Machinery Ltd was established in early 2013 as the New Zealand importer and distributor of Fleming Agri products. Since then it has added to the stable with proven machinery from British, Irish and European manufacturers.
The business takes pride in keeping up with global machinery brands and offering an extensive range of agricultural and grounds care equipment to farmers and contractors through dealers throughout New Zealand.
Toplink Machinery looks forward to seeing you at National Fieldays with its existing and new brands, at sites A59-63.
Come and say hi to the Farm Trader team at Fieldays, 10-13 June 2015.
Keep up to date in the industry by signing up to Farm Trader's free newsletter or liking us on Facebook