New Zealand National 4X4 Trials
---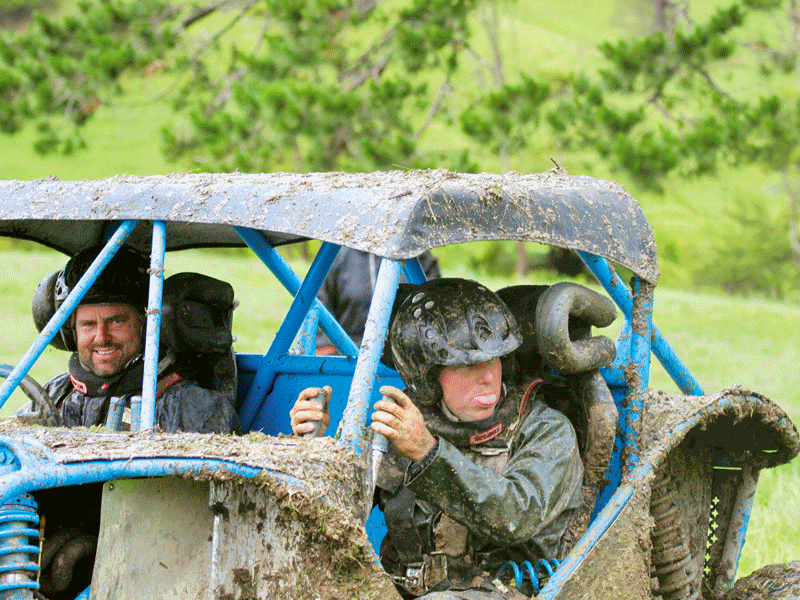 Darrell Osborne and Mike Hill (Matamata)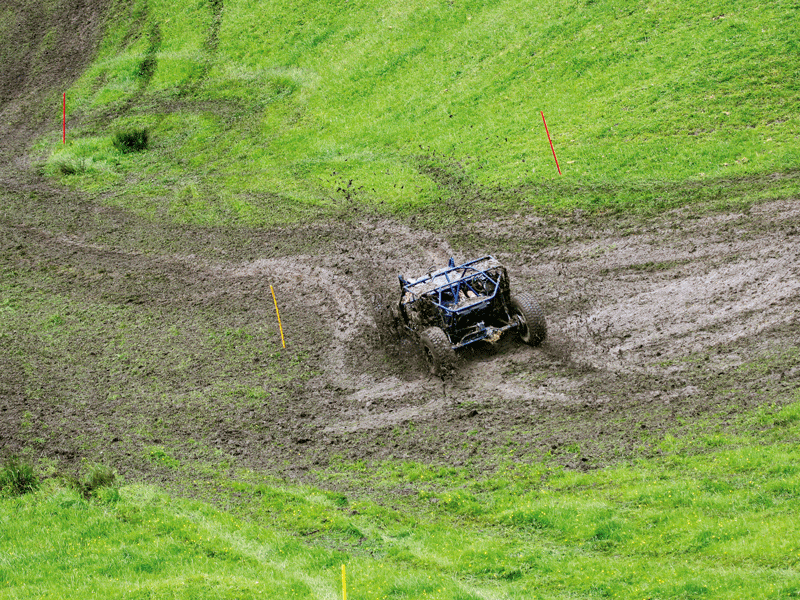 Shayne Towers and Tony Hadland (Whakatane)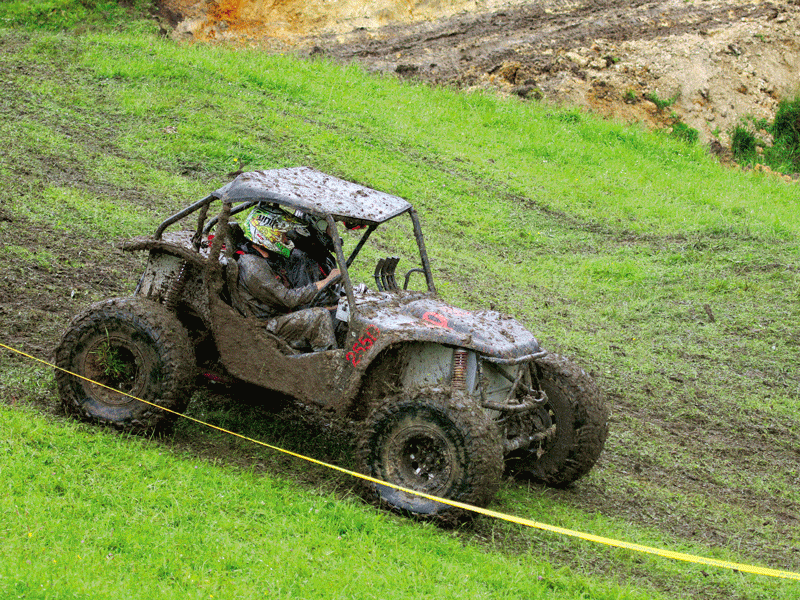 Silven Schicker (Whakatane)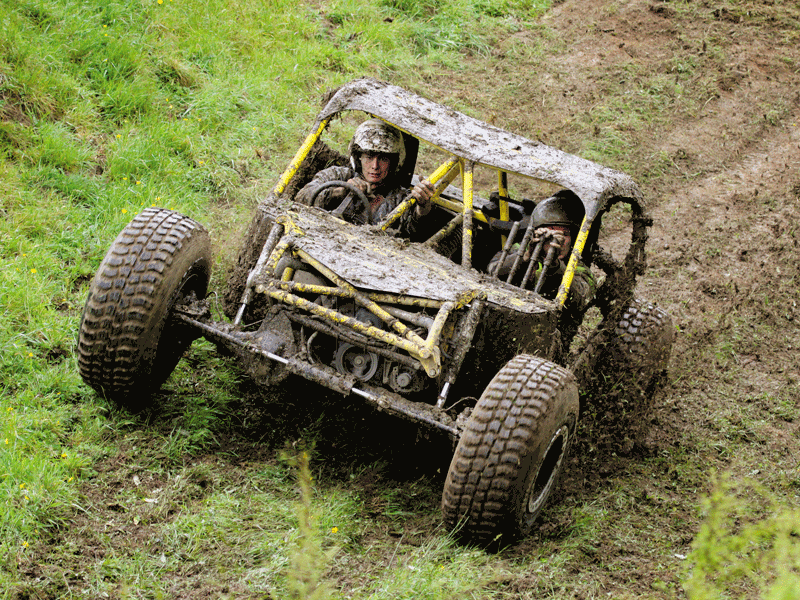 Overall winner Scott Biggs (Manukau)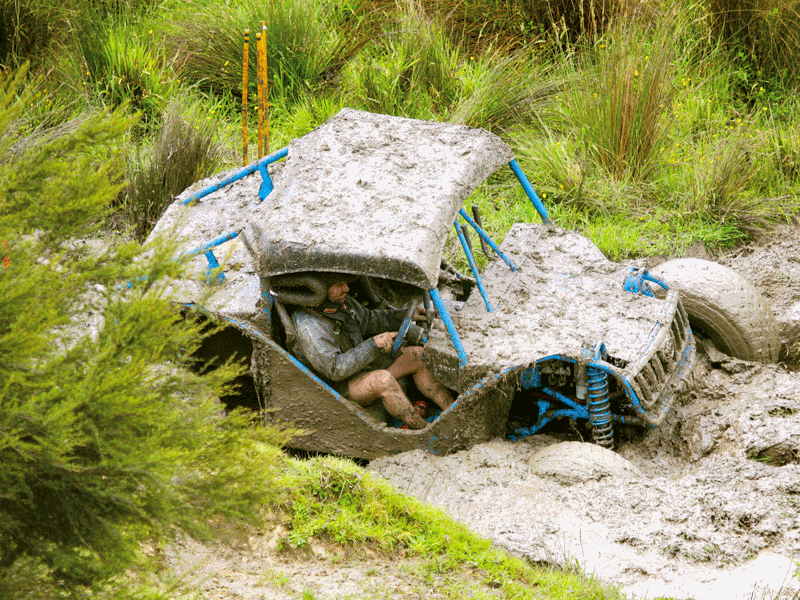 In deep trouble Darrell Osborne and tumbleweed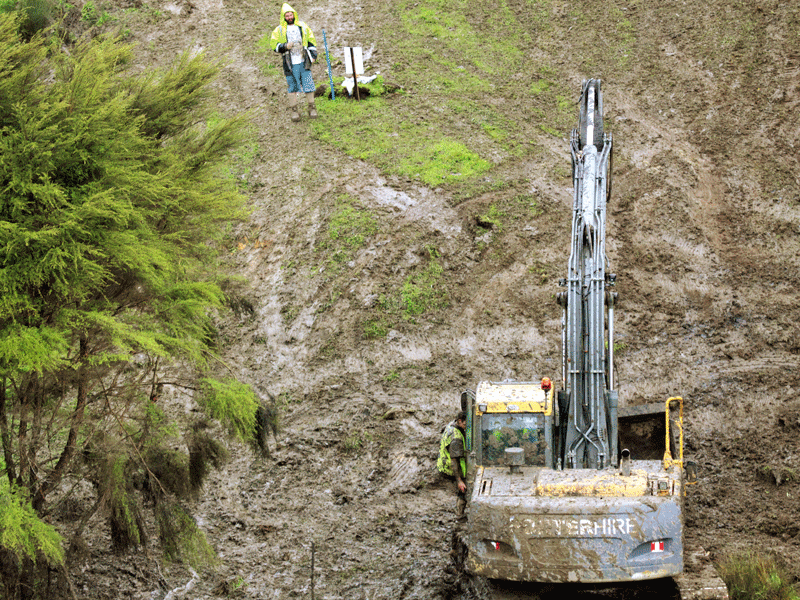 Porter hire to the rescue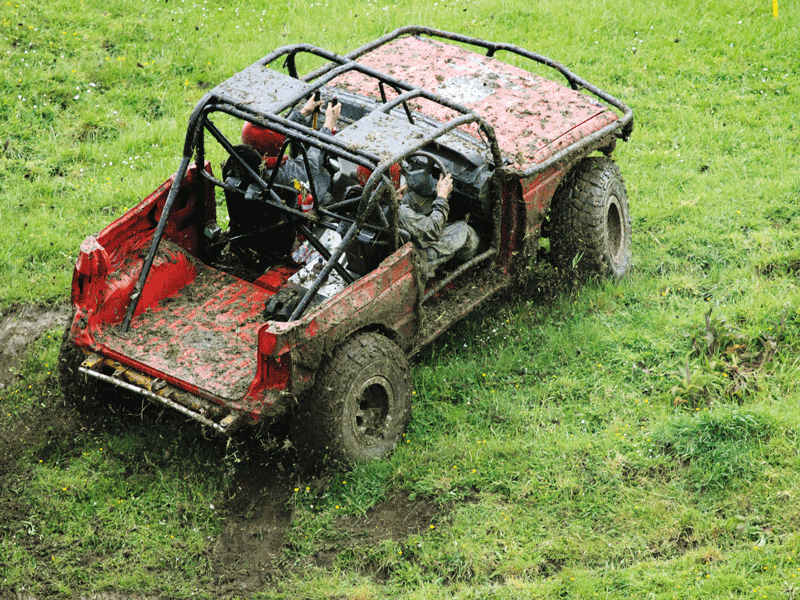 Brothers Steve and Kevin Morley (Tirau)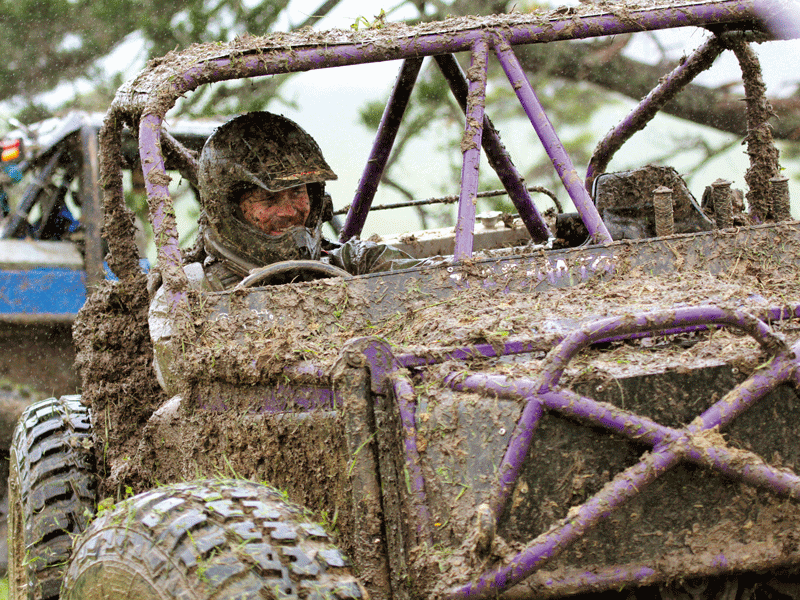 Stuart Earle and David Price (Egmont)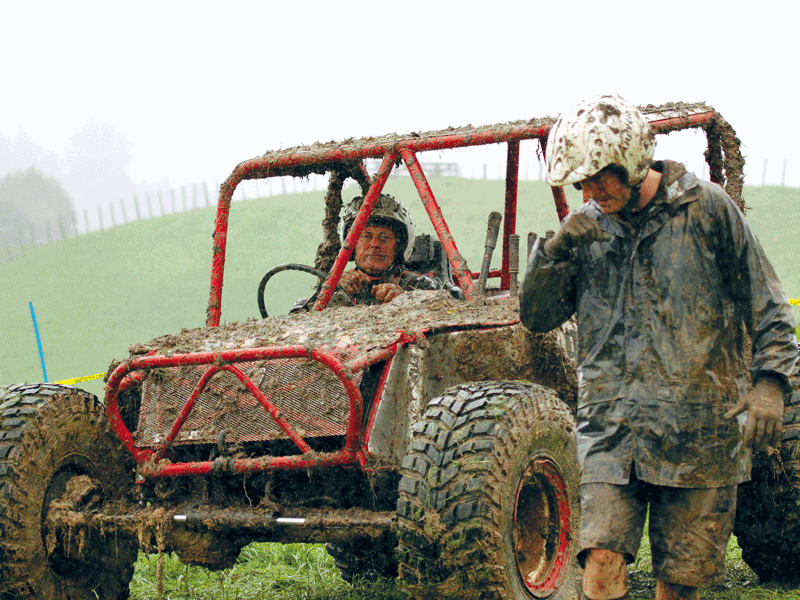 Steve and Andrew Lacey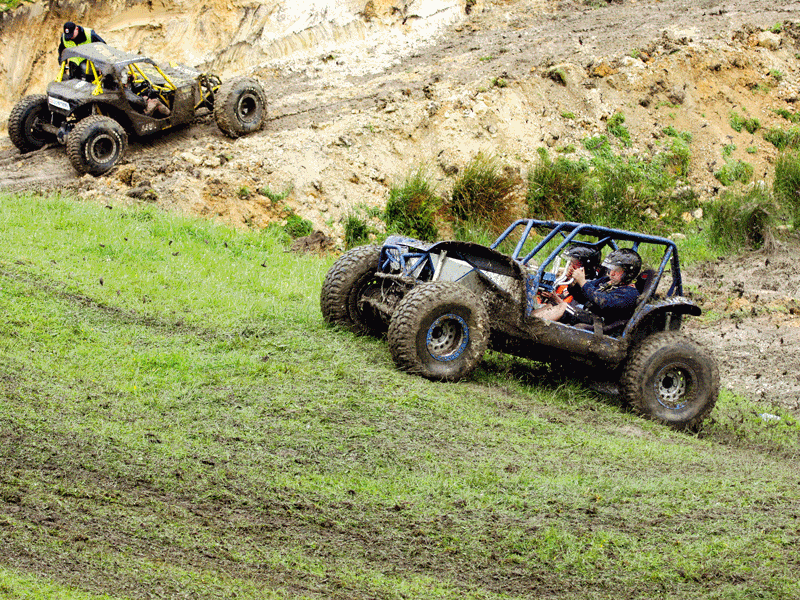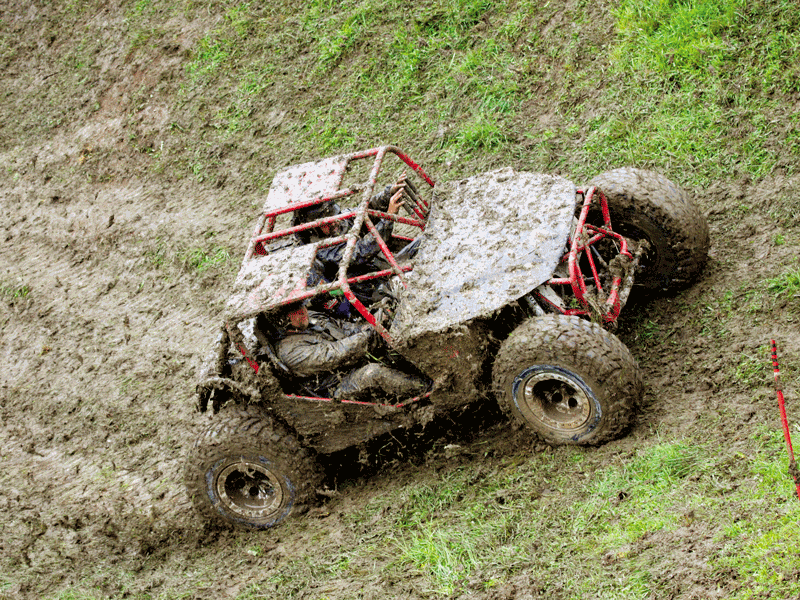 Aaron Guest and Garry Preston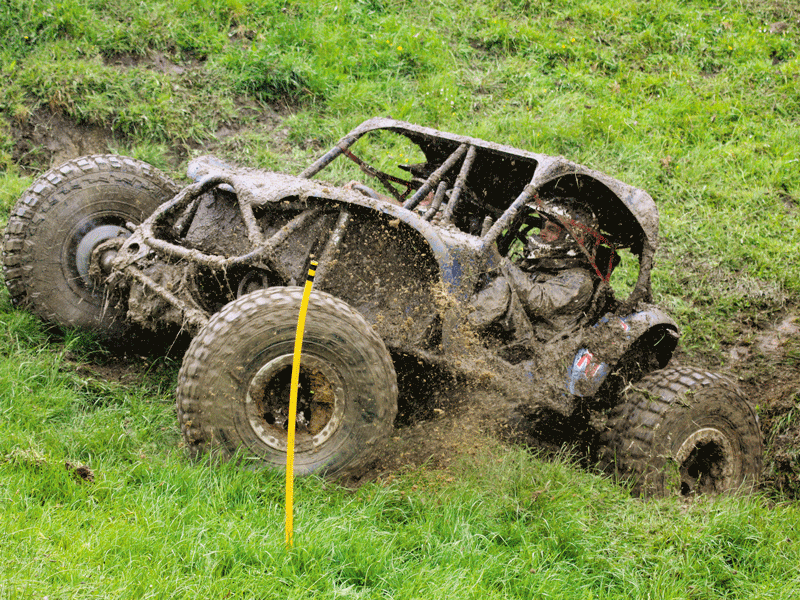 Brothers Greg and Chris McDell (Hamilton)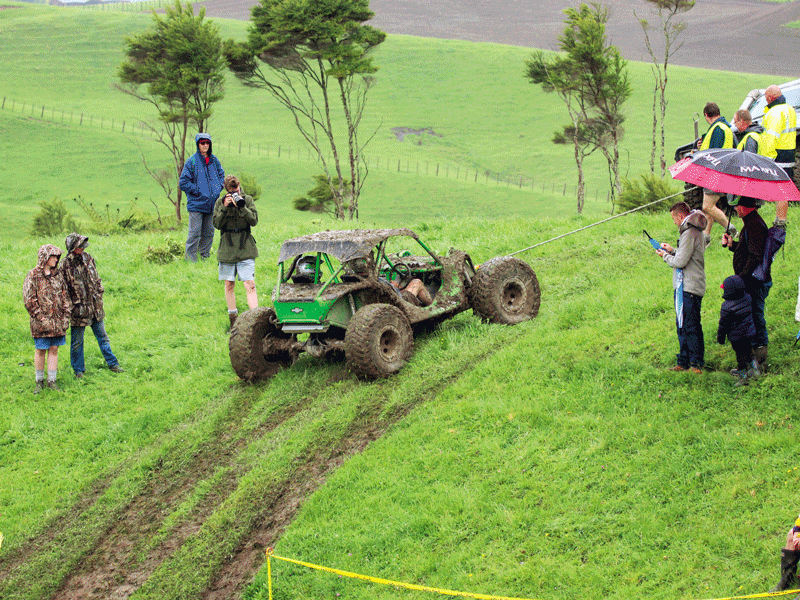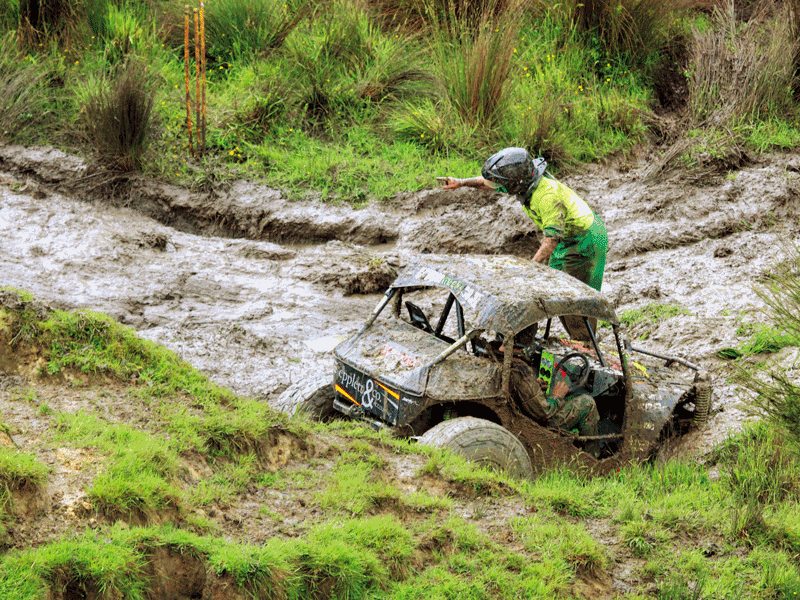 Kevin Harmansen and Nicholas Hamilton (whanganui)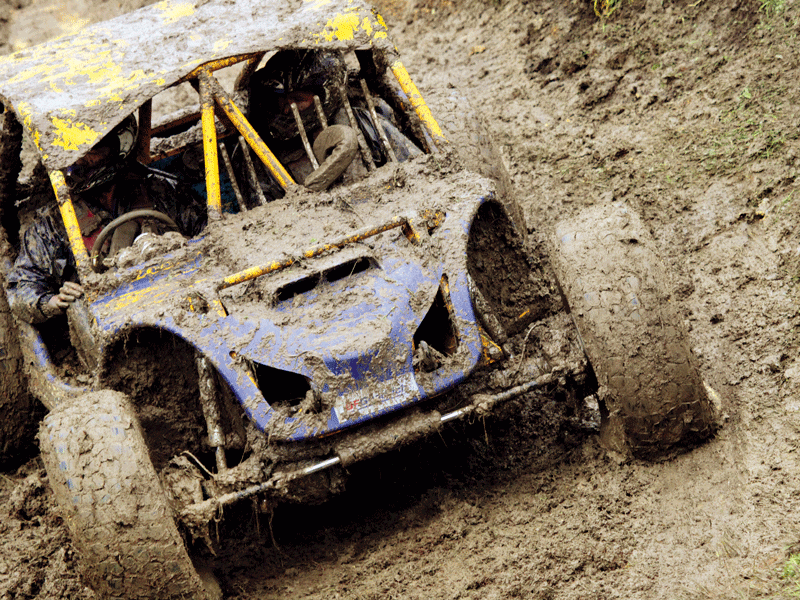 Nathan Fogden and Mike Gibbons (Tauranga)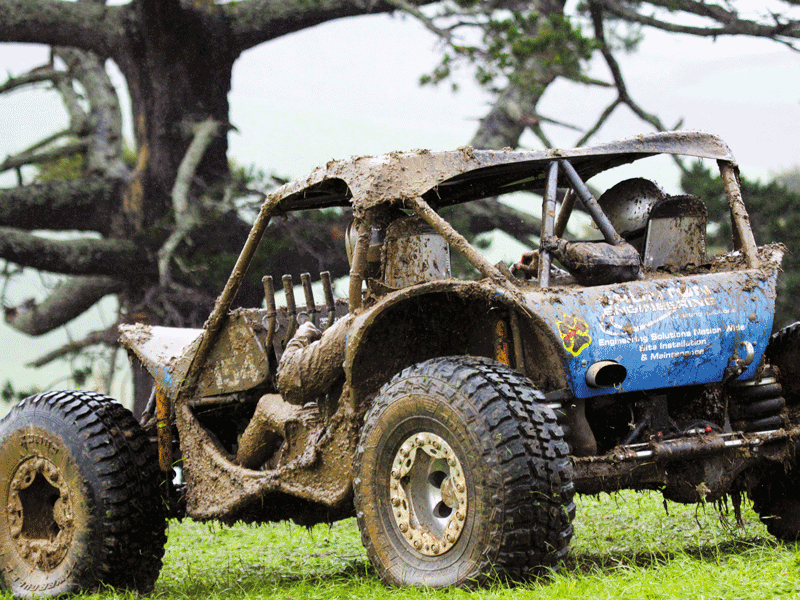 Phillip Walton and Brendan Austin (Manukau)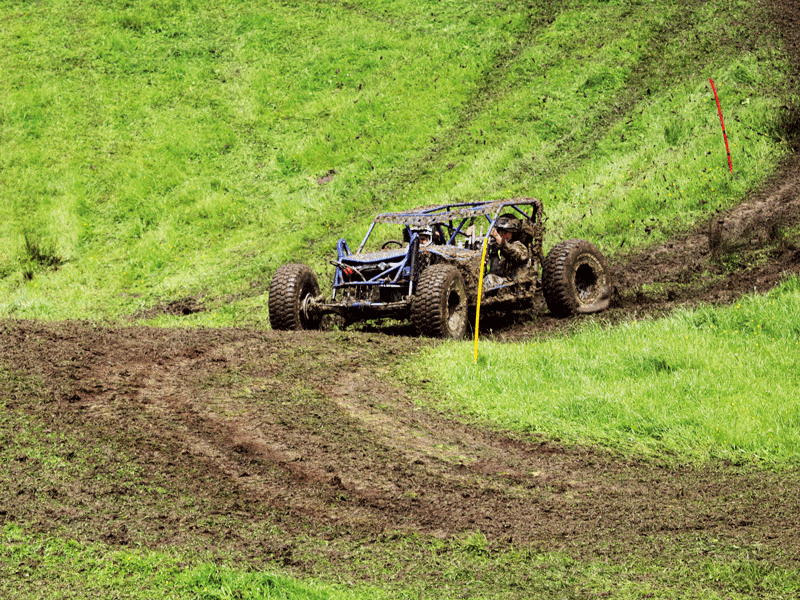 Shane Towers and Tony Hadland (Whakatane)

Farm Trader captured the NZ National 4X4 trials
If you are wondering what farmers do for an adrenaline burst, then the sport of 4x4 is the answer. Taking place on private farmland around New Zealand, a series of 4x4 events occur throughout the year, leading to the National series currently underway.
Farm Trader captured some of the action on a wet muddy day at a hilly farm tucked away between Hamilton and Raglan. The event was the Porter Hire Waikato National round. It gave spectators plenty of bang for their buck, with 4x4s bogged down in swampy mud, sliding down hills and flipping over backwards.
There was plenty of call for tractors and diggers to lift and drag competitors out of tight spots.
About the sport
National 4x4 Trials is based upon the ability of competitors to drive their vehicles over difficult terrain, including hill climbs, water courses, mud bogs, up steep hills, over rocks, ruts, along banks, and a speed section. Teams consisting of a driver and co-driver compete in a variety of vehicle classes, from production standard to highly modified vehicles.
Open to the public, the NZ National 4x4 Trials Series comprises one-day events hosted by NZFWDA-affiliated clubs around the country. Each season, thousands of spectators, team supporters, and competitors attend the events, which are held between Labour weekend and Easter weekend. 
Each event has an overall winner for the day and winners by class. These points make up the national results for the different zones and overall placings at the end of the season. 
To be eligible to enter, you must be a member of an affiliated 4x4 Club of the New Zealand Four Wheel Drive Association. Both driver and co-driver are required to hold a current drivers licence and competition licence.
The course
The course is made up of a minimum of 30 short obstacles. Blue pegs mark the start and end points of the obstacle, and the boundaries of the obstacle are indicated by red pegs (on the right) and yellow pegs (on the left). The driver and co-driver attempt to navigate their vehicle through each hazard as far as they can. Vehicles must not flatten or straddle pegs or run over boundary pegs if on a graded hazard. However, they may do so if on a non-graded hazard, but each peg squashed adds 20 points.
The start pegs are 100 points. The hub centre of the leading wheel must pass the graded peg to get points or it goes back to the one prior. Getting through the end blue pegs gives a zero score. The team with the lowest score achieves the best placing on the day.
Keep up to date in the industry by signing up to Farm Trader's free newsletter or liking us on Facebook