Taege's award winning formula for farmers
---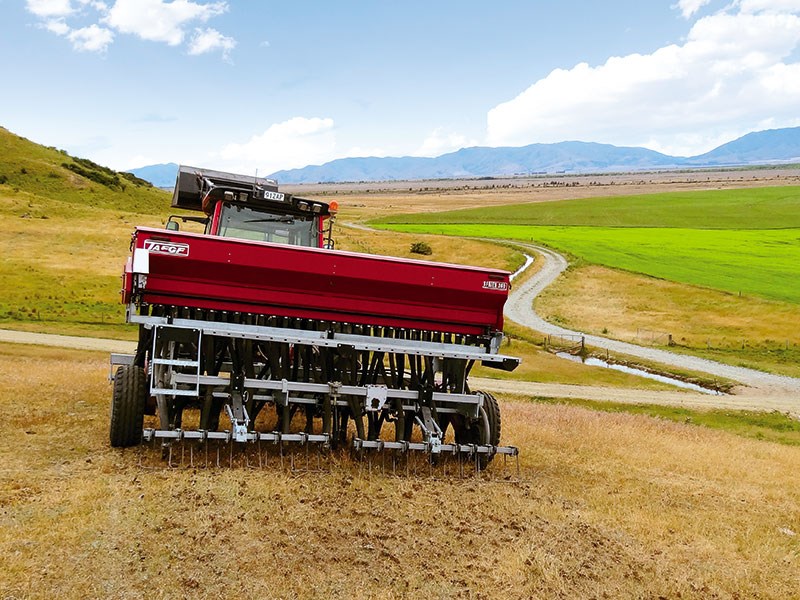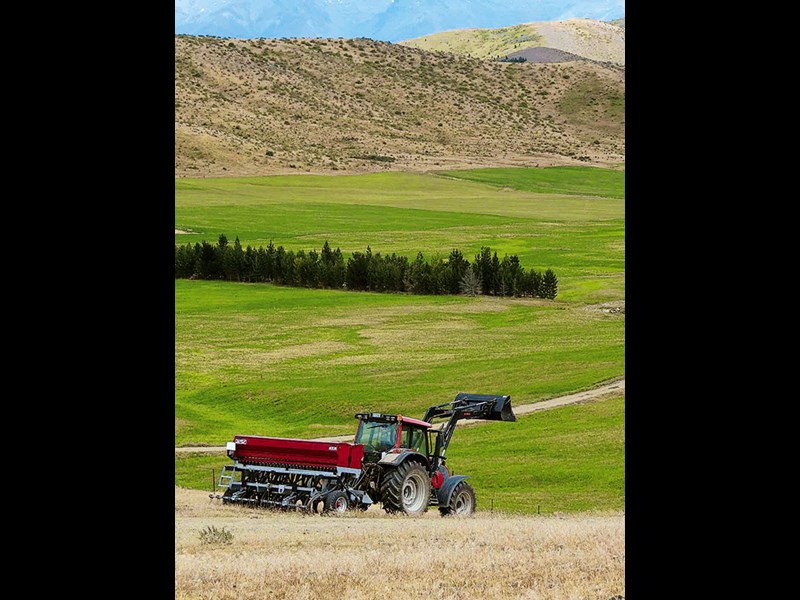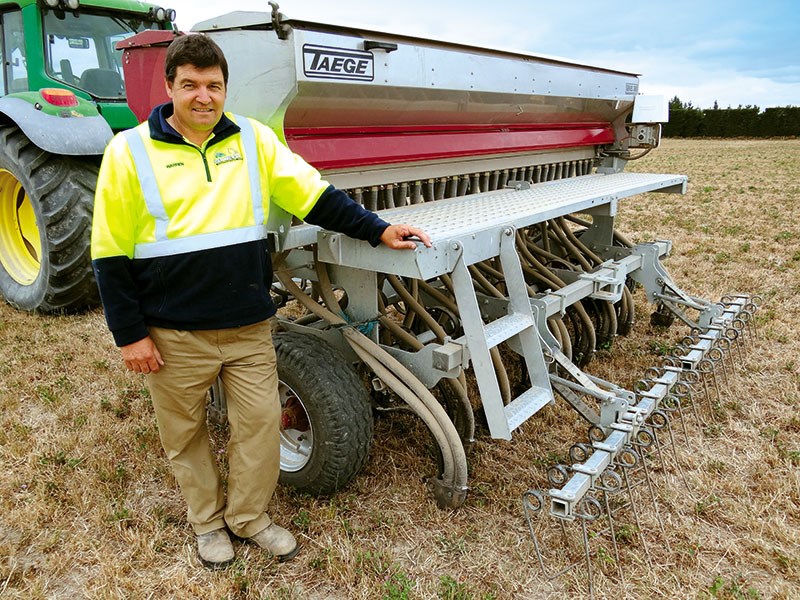 Contractor Warren Sheat.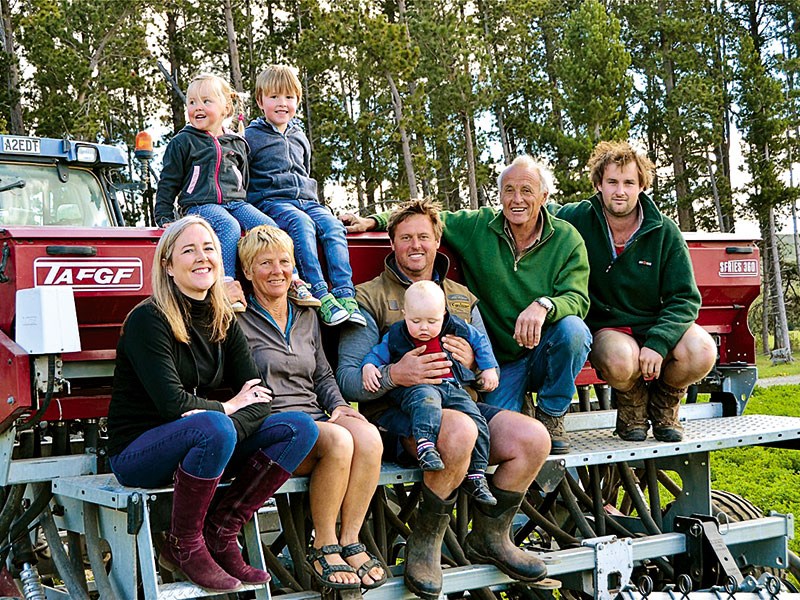 All three generations of what has been a pivotal part of the station's success, a Taege seed drill.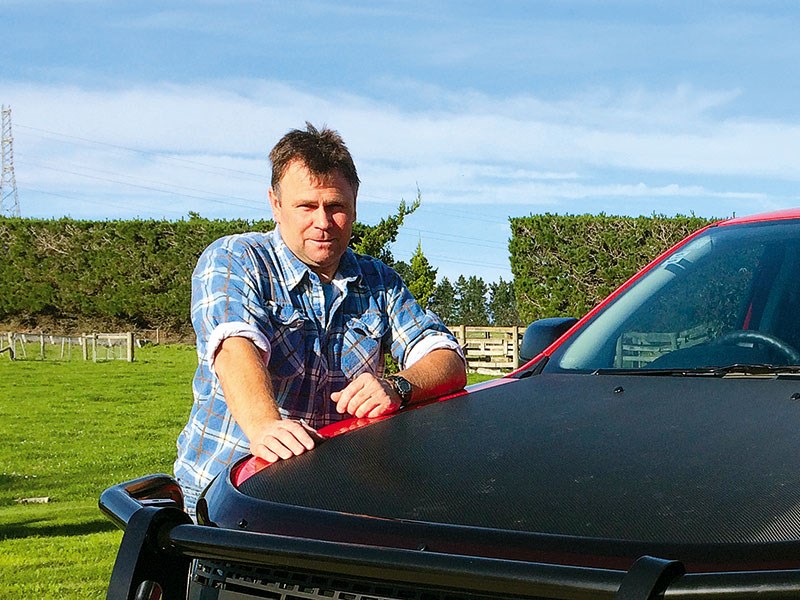 Grant Pinny.

There's no doubt of the winning formula behind the Taege seed drill. The New Zealand designed and made seed drill has been part of the success story behind three awards, for three farmers on three different farms, with three different crops – and in three different conditions. That's triple success every way you look at it.
Three farming families around New Zealand are riding high on the wave of success following the recent award season. Each of the three families farm different crops, in different locations and on vastly different terrain. A common denominator in these awards is the Taege seed drill, which was used to great success on all three properties.
While it's not a night at the Oscars or Golden Globes, it's still plenty of reason to celebrate award season for these hard working and savvy farmers. The three South Island farmers and contractors are chuffed with the recognition – as is the company Taege, which is justifiably proud of its Taege seed drill, which has proven to be both a hardy worker and an innovator.
Owners of Simons Hill Station in the McKenzie basin, the Fastier family, are the much deserved winners of the Grassland Trust Farming Award for Innovation in Farming Systems and Leadership (Central South Island). The 3000ha family-run farm has had to endure the harsh and extreme elements of the McKenzie basin, which are pretty much unequalled in any other part of New Zealand.
With a clear view of Mt Aoraki (Cook) from most areas of the farm, there's no escaping the fact you are well and truly in the high country. The unforgiving landscape is such that left in its original state, even a rabbit would need a packed lunch when out and about. A helping hand is definitely needed to make this land viable.
Simons Hill Station is a family farm, with the management now handled by Glenn and Sarah Fastier and their three possible future farmers: Stella, Fred and Baxter. The hard yards have been done in the past by Glenn's father Dennis and his partner Jane.
"We have also currently drilled 750ha of dry land, which varies from very light soils to very heavy areas and so we've had to experiment with lots of different product combinations to give us the best yield.
"We have found that we generally need to sow rye corn for approximately three years for weed management and soil conditioning before sowing our permanent pastures which are a combination of lucerne/fescue, lucerne, cocksfoot/lucerne, and lupins/cocksfoot. The conventional permanent pastures like rye grass just don't work here because of our harsh climate"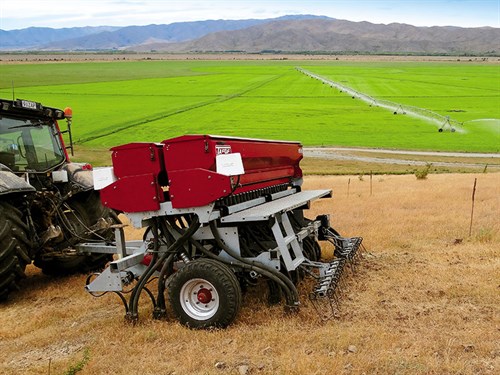 Even to an untrained eye in crop and pasture it's clear to see that you won't get the lush green grass seen here by just putting in a centre pivot. Any drill on the market could sow a good crop when all the conditions are right, but there's been a lot of hard direct drilling and crop management work done to get the conditions to this standard. The contrast is amazing to say the least.
"It's a mixture of a lot of factors which has enabled us to get where we are now. With any part of the process compromised, there wouldn't be the same degree of success. That is why the Taege drills have played a key role in helping us get to where we are today.
"This is the fourth Taege seed drill we have owned on this farm and each one has improvements from the previous," says Glenn.
"Johnson Gluyas Tractors from Timaru have looked after us well over the years with our farm machinery and I feel bad we don't have our New Holland here for these photos, but even the best tractors get punctures and ours is stuck out the back of the farm with three wheels.
"I'm grateful for the use of this tractor and it's good to know you don't need heaps of horse power to tow the Taege drill.
"We've tried many other types of drills and drilling systems here, but none have matched the results we get from the Taege. Because we have such varying conditions, the drills have to be able to give us the best environment for seed strike and growth and the flexible tyne and tip set-up of the Taege drills achieves that without a doubt.
"It manages to produce just the right amount of good tilth across the width of the drill over uneven ground, without disturbing too much of our delicate soil structure and still retaining what little moisture we have. The seed placement is ideal, as there is a good amount of soft dirt below the seed so that the moisture can be reached for germination and for the roots to get established. The closer the row spacing, the better for me, but I also need to be able to drill into heavy trash so the Taege 121mm row spacing is okay for that.
"Our current drill is the first electronic drill we've had and I'm enjoying the fast accurate calibration. The double sponge roller metering system hasn't changed. It's no secret that the rodents like them, but the new sponge protectors are brilliant and only take seconds to fit. It wasn't a big deal taking out the sponge bars like I did before, but now I don't even have to do that," says Glenn.
"Another important feature I benefit from is the very flexible tyne system which helps to produce the good seed bed in the many undulating areas as well as our flat land. It also reduces the amount of rocks that get pulled up as the tips ride around a lot of them. I know some people see it as a hassle when rocks are pulled up, but when they do you still get good tilth where the rock was so seed will grow.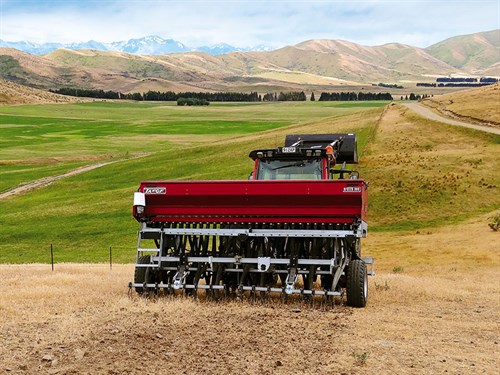 "With the disc drills I tried, they didn't pull up the rocks but the seed didn't grow either, as the discs rode up over the rocks and the seed just dropped on the top of the ground. In the McKenzie country you might as well leave seed in the bag if you're just going to drop it on top of the ground. The cost of maintaining the discs wasn't particularly appealing to me either. I'm really interested in the new 6.0m Taege air seeders and look forward to seeing how much contour following, close row spacing and trash clearing I can get away with. I also have my sights set on a Taege tyre roller as I feel that would complete the package to get the most out of what we are trying to achieve. I'm sure it's the same for most farmers, especially at the moment when every dollar counts and the Taege drill helps us out there by being extremely simple, robust yet very effective. The results aren't compromised by the simplicity."
King of the Kale
Warren and Lynley Sheat of Sheat Contracting in Dunsandel, Canterbury are also recent award winners, with a Taege seed drill instrumental in helping them achieve the best results in the Ellesmere district.
Ellesmere is an area high in cropping farmers and a growing dairy area where a many kale crops are produced, so winning an award in this category is worth writing about. To be awarded 'The Highest Yielding Kale Crop' and 'The Best Direct Drilled Kale Crop' in the Giant Kale Crop category is an admirable achievement.
"I was able to direct drill straight after a pea crop and to be able to do that with a tyne drill was awesome," says Warren.
"We also run our own 192ha dairy support farm where we use our double hopper 3.6-metre Taege seed drill."
Warren purchased the new Taege drill to keep up with new technology and allow him to achieve the best results possible.
"We run a pretty comprehensive contracting business covering most aspects of agricultural contracting. To offer our customers the best results, we need the best machinery to achieve that.
"We also do some contract drilling, so winning the award helps show that we have the gear to achieve results. This is the second Taege drill we've owned and this latest one is so much better for us in our application because of the bigger tynes. The trash clearing is awesome as there is more room under the drill with the taller tynes.
"My other favourite features are the close row spacings, which benefit me by better weed control and permanent pastures filling in. The second is the simple and accurate electronic calibration and metering, which gives me confidence I'm doing it right for our customers and the speed at which I can be up and running between customers.
"The fact the Taege drill is robust with very few moving parts allows me the confidence to dry hire it out when I'm not using it. The downside of that though, is that I end up losing some of my customers because they end up buying their own Taege drill after experiencing such good results.
One of Warren's dry hire customers is Grant Pinny, who is also the proud holder of some awards in the Ellesmere Feed Competition. Grant took out 'The Best Quality Overall Kale Crop' and 'The Best Medium Kale Crop' category and he attributes the Taege drill to helping him to achieve the awards.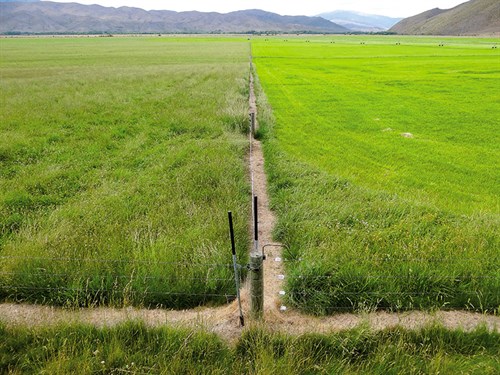 "My situation was a bit different to Warren's as I was using the drill in cultivated ground," says Grant. "I've been farming for 30 years and never thought to enter a feed competition before, but the crop was that good I thought I'd give it a crack.
"Ellesmere is an extremely high producing cropping area of Canterbury so to receive the awards from using a hired drill is alright I reckon. I've been hiring Warrens drill for about eight to 10 years now and I drill about 60 to 80 hectares a year.
"I drill all kinds of product including direct drilling into maize stubble and triticale which is also an achievement. The things I like about Warren's new big tyne drill is the improved penetration, improved sowing depth and the very accurate metering system. I'm keen to try Fodder Beet through it as I hear a lot of people are doing it."
Success story
To win awards, you have achieved better results than someone else and there's no doubt that the Taege drills were part of the winning formula in these three cases.
"It's not rocket science to realise that the majority of seed types don't grow when sitting on top of the ground," says Taege Engineering marketing and export manager Geoff Proud.
"That is why at Taege Engineering we concentrate on what is going on below the ground where it counts."
"I'm sure many farmers have heard the phrase 'tilth grows seed' from my colleague Trevor Goodeve (Taege Engineering sales manager) and that's the basic fact of it all. The better the tilth, the better the result. That's where the Taege system stands out from the rest.
"Any drill will produce tilth in the right conditions, but we'd challenge anyone to show us a drill that will produce better tilth over the many extreme ranges of conditions that our customers enjoy and future customers will enjoy from a Taege. What other tyne drill will give you the same depth of tilth thru bumps and hollows with 200-plus millimetres of variation? I could explain how here but you can understand it much more by seeing for yourself. You don't have to believe me, but you owe it to yourself to see one working on your farm, in your conditions, so call now for a dealer near you to arrange your no obligation demonstration of an award assisting product.
"Remember, in these tighter economic times your animals still have to eat and your crops still have to grow. The better results you get, the better returns you get for your hard earned dollar. If you're paying for anything above the ground that isn't helping you get better results below the ground, then ask yourself why."
For the latest farm machinery reviews, subscribe to Farm Trader magazine here.
Keep up to date in the industry by signing up to Farm Trader's free newsletter or liking us on Facebook