Product profile: Massey Ferguson 9560
---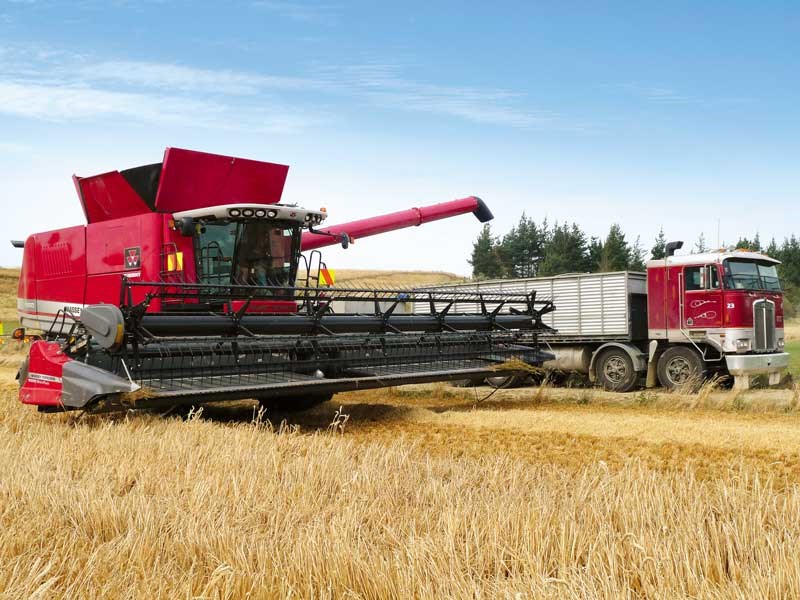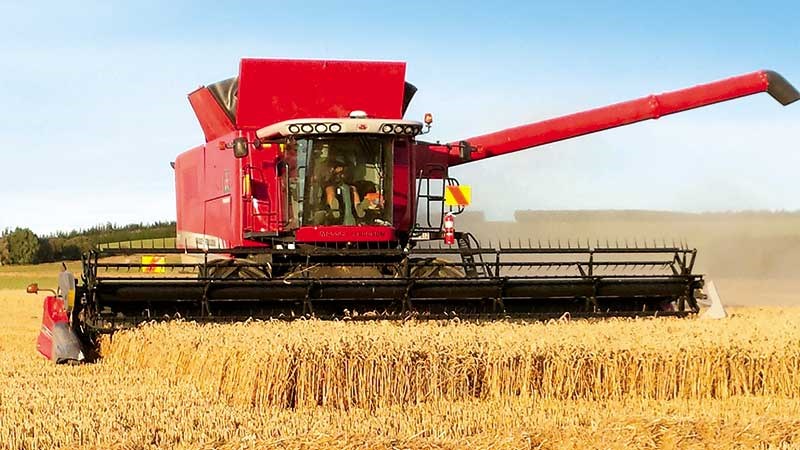 Harvesting has become much simpler over the years thanks to technology, but contractors still face challenges of timing and operating. Contractors Mark and Sonia Dillon have struck the right balance with their Massey Ferguson 9560 harvester.
The contractors are increasingly under pressure at harvesting time as farmers become more cost conscious and want crops harvested when they are at their peak – not when the contractor can arrive on-farm. This means contractors are finding it imperative to operate top quality machinery that is reliable and fast, and to employ skilled labour to ensure the harvesting is done on time.
The problem facing many contractors is finding the right machine that doesn't ebb away operating wages and other operating costs.
Mark and Sonia Dillon have been engaged as rural contractors for a long time and are well aware of the problems faced at harvesting time. They have a large number of southern farmers on their books and know that to retain them – they must provide a satisfactory service.
Their Massey Ferguson 865 and Massey Ferguson 750 have been providing a sterling service over the years, but they needed a faster machine that would reduce the amount of labour required and to provide a quality service giving them a reasonable profit at the end. Therefore before the last harvesting season in the South, the Dillons looked for a harvester that would provide those imperative requirements, plus the couple had agreed to harvest more of their own grain than the previous year, which accelerated the quest for faster machinery.
They looked at a wide range before deciding on the Massey Ferguson 9560 to start the season. It has proved to be a fortunate choice.
Mark says they started harvesting grain on 10 February this year and harvested about 600 hectares of barley, wheat and oats in the southern districts.
At the end of the grain harvesting season, the Dillons were more than pleased with their Massey Ferguson 9560.
"I doubt we would have fulfilled all of our contracts and our own grain without it," says Mark. He recounts how on one day alone, he was able to harvest 30 hectares. He admits that it could have been done without the new harvester but it would have required both the previous harvesters he had used and many more tractors, trailers and staff.
As well as a vast reduction in time spent harvesting, there is another feature of the 9560 that Mark says makes it particularly suitable for his business.
The 'Deep South' is damper than most other areas of New Zealand in the autumn, but the Dillons have found the 9560 handled the conditions very well indeed. Mark says some of the wheat was 23 percent moisture plus, but the new machine coped well with this. As well as wheat, the Massey Ferguson 9560 has proved ideal for barley and oats.
The Dillons are also impressed with the MF 9560's flexi-front which follows the contours of the land from which the crop is being harvested. It can also be lifted up to over a metre for travelling between harvesting areas. Not having to remove the front for this purpose saves hours of time in a commercial activity where time is precious.
While being versatile, the Massey Ferguson 9560 is a very simple machine. It is powerful and fuel efficient and has just nine belts and three chains on the entire machine.
For the latest farming news, subscribe to Farm Trader magazine here.
Keep up to date in the industry by signing up to Farm Trader's free newsletter or liking us on Facebook