Viticulture: Lime Rock Wines
---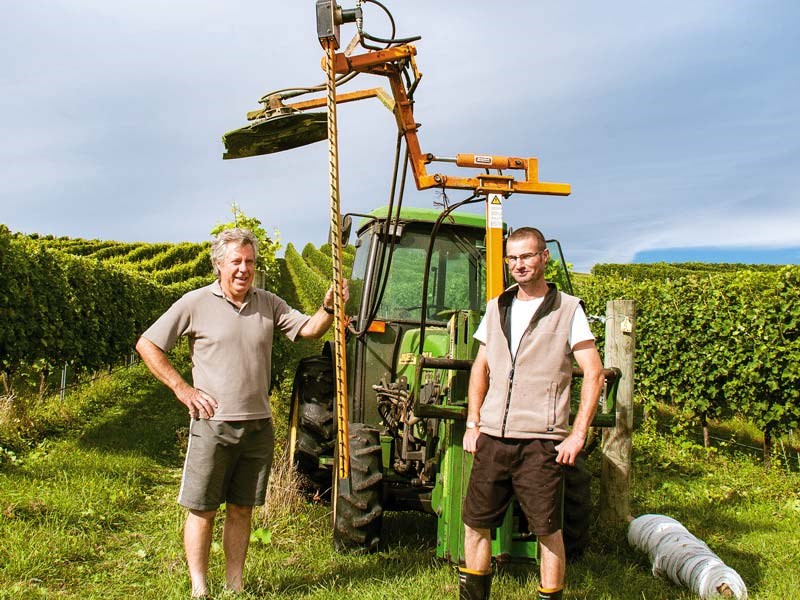 Roger Tynan and Stefan Brockley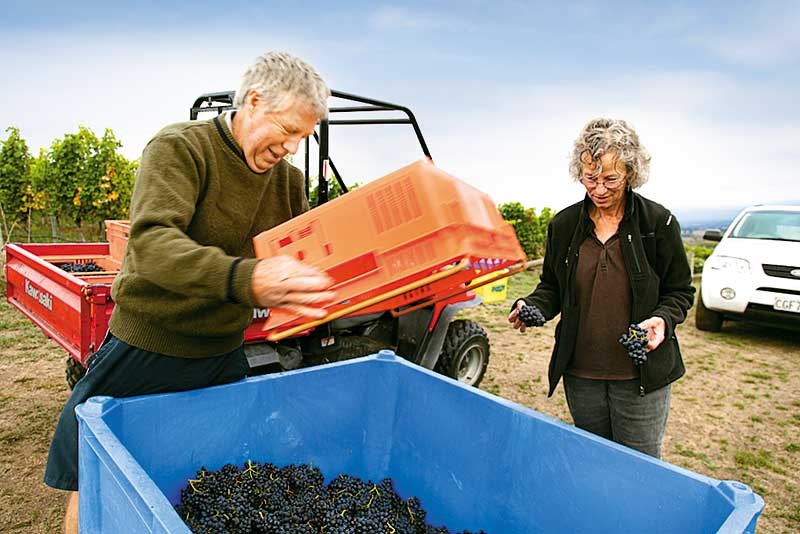 Roger, and Rosie Butler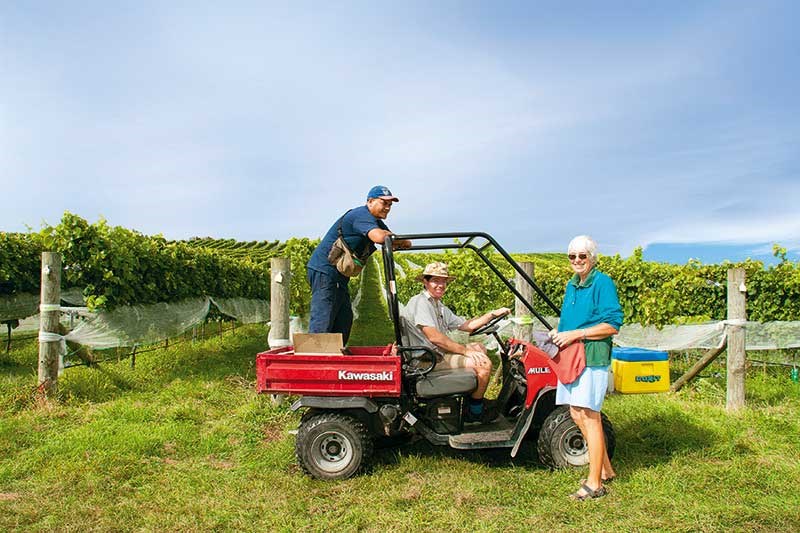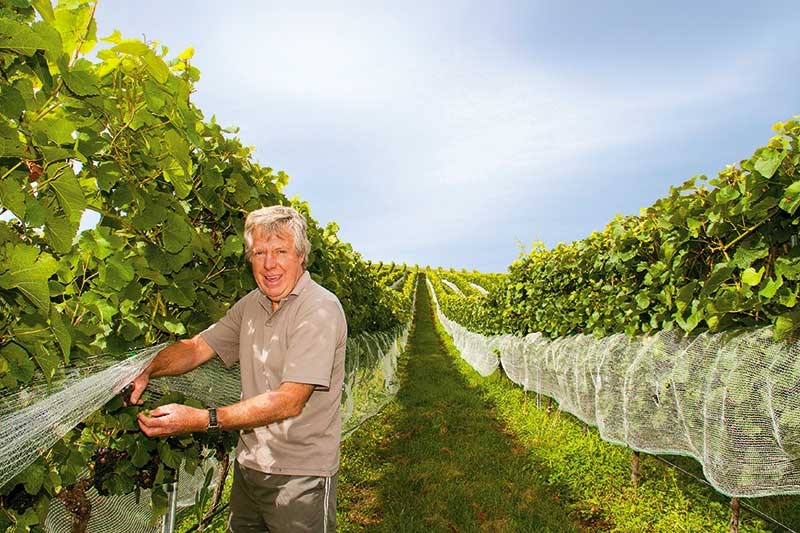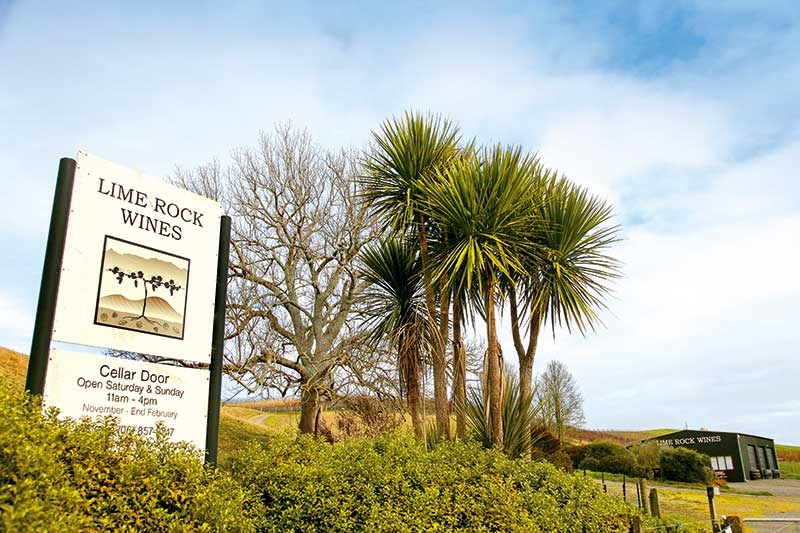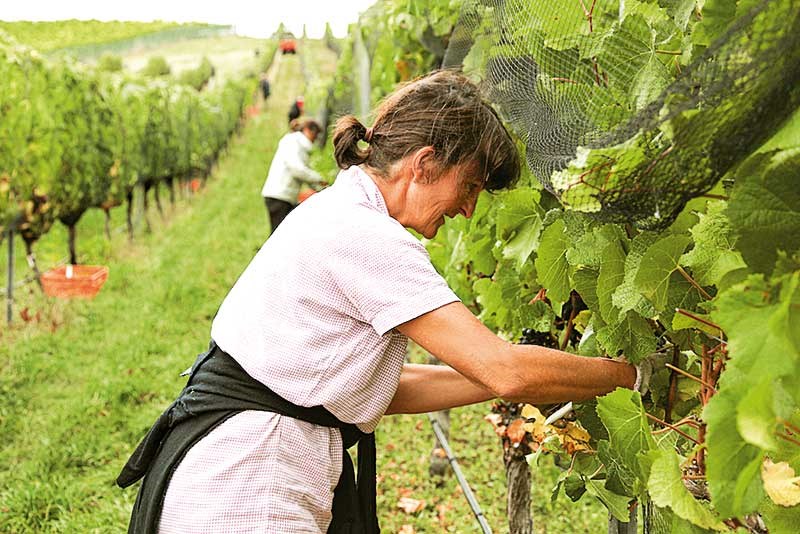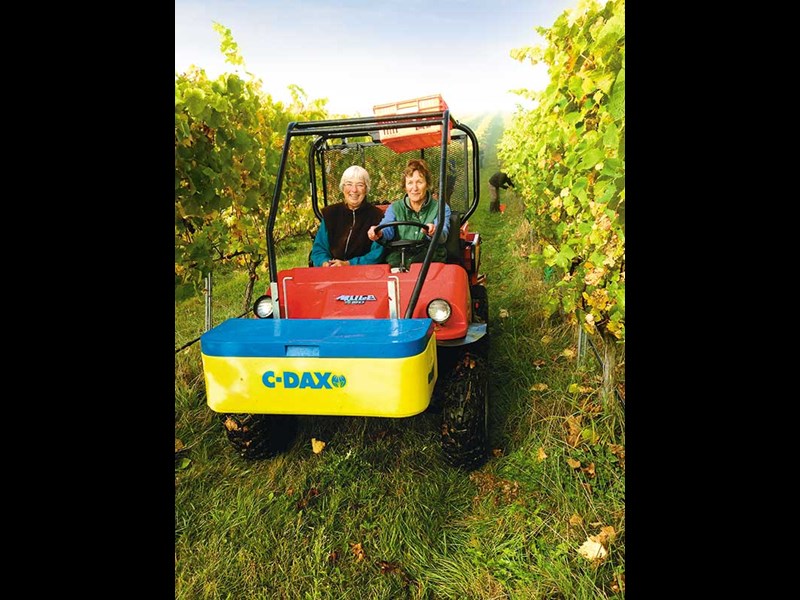 When an experienced winemaker and her ecologist husband developed their vineyard, they applied both sets of skills to the venture. This is the Lime Rock Wines story…
Lime Rock Wines is a boutique vineyard situated near Tikokino in Central Hawkes Bay. At 10 hectares, it may be small in vineyard terms, but it regularly wins recognition for its wine.
Owners Rosie Butler and husband Rodger Tynan planted the vineyard in 2001 and began picking in 2004.
Sited on a limestone hill on the family farm, near to where she grew up, Rosie says that while it was a poor farming land, it was the perfect location for growing grapes.
"We love the limestone we are on. We think it makes exceptional wines. They are complete with lots of finesse and have lovely aromas, flavours and finish. There is much interest in this aspect because there are so few vineyards on limestone in New Zealand compared to, say, France where some of the best wines are made [in] limestone country."
The image on the Lime Rock Wine label tells the broader story: the Ruahine Mountains nearby protect the vineyard from rain from the west, and the loess soils that cover the limestone, made up of windblown sediment, are quite shallow, retain water and are full of minerals. The lack of depth ensures the plant roots reach down into the limestone. Additionally, there is a smattering of volcanic ash that adds fertility to the mix.
"Within our vineyard, there are different slopes and aspects to the sun. On the tops of hills, the soil is quite shallow and the grapes often ripen earlier there, so we have to pick those first. Then as you go down the rows, they ripen later. We are a bit like the birds; we go and pick what's ripe on the day," says Rosie.
All grape picking is done by hand at Lime Rock, and at harvest time, the rows are filled with pickers—some locals and others who travel from overseas to work here.
Rosie has a wealth of winemaking knowledge. She has previously worked as a lab technician at Montana wines in Auckland. Her talent was noted and she was sent to Blenheim in 1977–78 as part of Montana's first two vintages.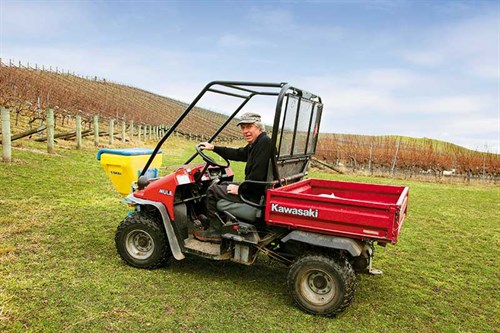 In 1979, while still with Montana, she studied at the prestigious Roseworthy College in South Australia, graduating with a Bachelor of Applied Science in Winemaking and Viticulture.
It was here she met Rodger, an ecologist studying natural resources. Following five years as a winemaker in Gisborne and then working in Australia—Rosie at Petaluma Winery in Adelaide and Rodger as an ecologist in the outback—the couple decided to head home and start their own vineyard.
Looking at the property from an ecologist's perspective, Rodger introduced more biodiversity with hebes and other native species planted outside the cellar door to encourage beneficial insects. At the end of the rows of grapes, alyssum was planted to encourage parasitic wasps, which predate on caterpillars that eat grapes.
A philosophy of minimal disturbance to the soils has always been adhered to, so when the vineyard was set up, no ploughing or ripping was done. Vines were planted using water jets instead of digging holes—this is commonly done in Australia but not in New Zealand. Weeds are sprayed once before bud burst to protect the soil surface and encourage micro-habitats for insect life.
When it comes to the machinery used in the vineyard, Rodger has a small but reliable stable, selected to traverse the slopes and valleys of the terrain he has come to know like the back of his hand.
Since 2001, he has owned the Kawasaki Mule—one of his daily workhorses that carries people, vines, grapes, and other equipment.
"It is economical to operate [and] has a bench seat for two, so you can easily get off on either side of it," says Rodger.
"Virtually every grape we've picked over the years has been carted on the back of that," says Rosie.
A 50 HP John Deere vineyard tractor, also bought in 2001, is another much-used machine and has a variety of attachments, depending on what needs to be done.
"I use the tractor for mowing, spraying, netting, and trimming. I have a forklift that goes on the front so I can fit a lot of things on there, such as a trimmer, leaf plucker, and net winder. It's quite hilly, so the forklift allows multiple height and tilting adjustments on the go," says Rodger.
The vineyard was designed with slightly wider rows—2.5 metres instead of the usual 2.4 metres. This allows for easier access and more width for when the tractor has attachments and is working on a side slope.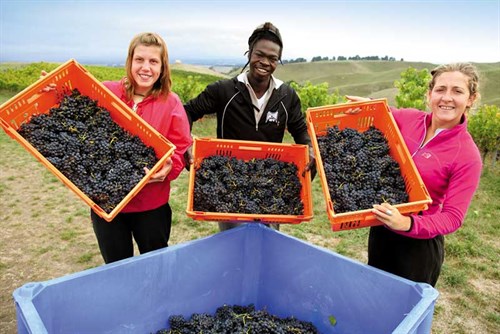 The tractor also carries the plastic bins for the grapes.
"We hand-pick the whole vineyard, then we'll go up and down [the] rows in the Mule and stack them up (it can carry 15 trays), take them down to the end of the row, and tip the grapes into the 400kg bins. The tractor then takes these down to the shed to store in the shade, ready to go on the transport truck at night," says Rosie.
Lime Rock Wines are made at Hawkes Bay Wine Company in Napier with Rosie controlling every step of the process. Rodger and Rosie say that rather than building their own winery, they prefer to outsource this part of the production.
"It gives us more time to concentrate on marketing and selling, and for us, that's the most important thing."
Seventy to eighty percent of Lime Rock Wine is exported to the UK, Singapore, New York, California, and Australia. It is also sold in selected stores (Selfridges in the UK) and supplied to restaurants such as Logan Brown in Wellington.
The Cellar Door is open on weekends from October to the end of February.
Lime Rock Wines at a glance:
The vineyard is mostly Pinot Noir plus Pinot Gris, Sauvignon Blanc, Merlot, Cabernet Franc and Gruner Veltliner.
Recent accolades: Lime Rock Kota Pinot Noir 2010 won Gold in Melbourne International Wine competition, 2016; Hawke's Bay A&P Show, Bayleys Wine Awards 2016; Premium White Varietals won the Lime Rock Grüner Veltliner 2016 (rophy).
Leading NZ wine educator and international wine judge Bob Campbell ranked Lime Rock Pinot Noir, White Knuckle Hill 2013, number one of 18 Pinot Noirs tasted from Hawkes Bay in 2016.
Jancis Robinson (UK) included Lime Rock Pinot Noir 2009 in her top 100 red wines list for 2012, out of 10,000 wines tasted from around the world.
Rodger and Rosie also produce a fun label Merlot and Pinot Noir called Quad n Dog which is a big hit with country folk.
Keep up to date in the industry by signing up to Farm Trader's free newsletter or liking us on Facebook