Disease Watch relaunched in New Zealand
---
Bayer relaunches Disease Watch to track threats to crops by region and gives advice to farmers on how to tackle them
After a successful debut in 2016, Bayer New Zealand is re-launching Disease Watch in September—an initiative that tracks disease threats region-wise and advises farmers on how to tackle them.
Bayer has set up trial plots of wheat and barley in different locations from Palmerston North to South Canterbury. When a disease threat arises in these plots, Bayer warns farmers around the region about it and also shares advice on the best treatment available in case their crops get affected.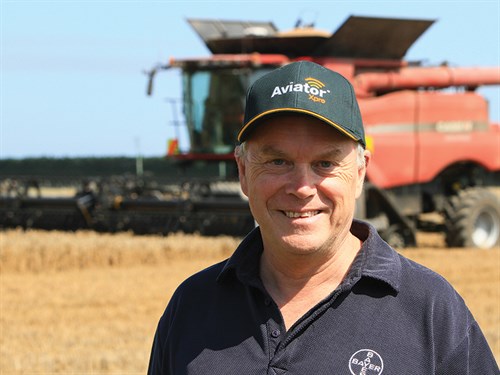 "It might be a simple Number 8 wire approach, but this information is really important to farmers and gives them a much clearer picture of what to expect from the forthcoming growing season," Bayer arable specialist, Neil Waddingham, says. He added that the trial plots began in 2016 and will continue in the near future.
Neil says Bayer has set up a Disease Watch website portal that includes updates, a fungicide disease planner, and information on how to enhance crop health.
Farmers are being encouraged to not only sign up to Disease Watch but also share the information they have from their farms with other farmers.
"While we can provide regional updates on disease threats, we also encourage farmers to share information via the website portal on what's happening with their crops, even if it's just sending us a photo. That way, we can get an even more comprehensive view of disease threats and correspondingly what fungicide control programmes work the best. The end result, of course, is increasing yields and ultimately the profitability of the crop," Neil says.
Get more information and access Bayer's fungicide disease planner on Bayer's website.
Keep up to date in the industry by signing up to Farm Trader's free newsletter or liking us on Facebook