Sneak peek: Northland Field Days 2018
---
Farm Trader looks at what's coming up at the 2018 Northland Field Days that is taking place from 1 to 3 March in Dargaville
It's full steam ahead for the 2018 Northland Field Days being held in early March, with organisers and exhibitors busy preparing for the largest three-day agricultural event in Northland.
The event is being held from 1 to 3 March in Dargaville and features the most recent farming innovations and technology, machinery releases and demonstrations, along with competitions, events, and family fun.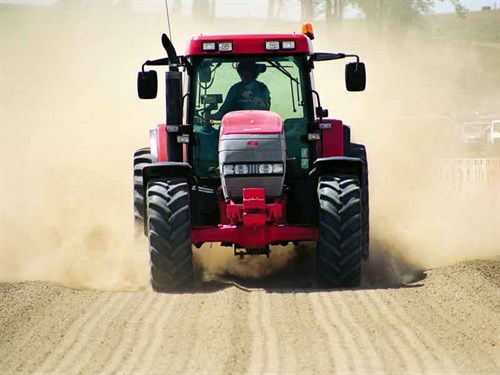 Northland Field Days organisers have been overwhelmed with the level of interest this year and are particularly excited by the fact that many of the exhibitors are first-timers, bringing a welcome buzz of adrenaline to the popular annual event. 
Along with long-time supporters such as Hansen, Cervus Equipment, Norwood, Claas Harvest, Power Farming, Ravensdown, Farmlands, PGG Wrightson, Tru Test Ltd, and NZ Farm Source, new exhibitors include Mitre 10 Mega Whangarei, Hi-Tech Enviro Solutions, Coopers Barn & Shed Co, and Stockade.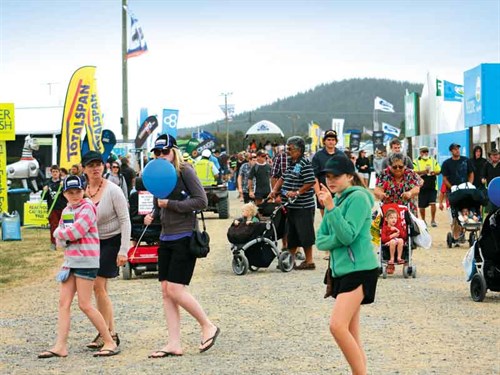 Demonstrations include the Te Pari Cutting Horse event (a solid crowd pleaser from last year) along with cattle judging and for the first time at Northland Field Days, a Cowboy Challenge demonstration.
Agriline
Agriline is introducing a new model to its hugely successful Vigolo mulcher range. The new TDF comes in above the already market-leading TST range. Agriline managing director Mike Hamlin has more than 20 years' experience with mulchers, using his extensive knowledge of the industry to assist in the design of the new machine to ensure it's the ideal machine for New Zealand conditions.
One of the main features of the new TDF range is the high horsepower rating. The single drive model is rated for 220hp and double drive model is rated for a massive 300hp. Both machines have more belts driving than any other mulcher in the industry, greatly reducing the chance of slipping belts. As bigger tractors are becoming more common, Agriline sees these as important features.
The rotor is another important feature on the TDF, with the large 273mm rotor giving excellent strength. A large rotor gives better momentum, helping to get through tough spots without stalling your tractor. The rotor has reinforcing plates to stop any damage from flail backlash and is fitted with heavy-duty cast flail lugs and 25mm flail bolts.
The skids on the TDF are designed by Agriline specifically for New Zealand conditions. The wide-shaped skid allows for better floatation and tends to ride over loose material rather than bunching it up in front.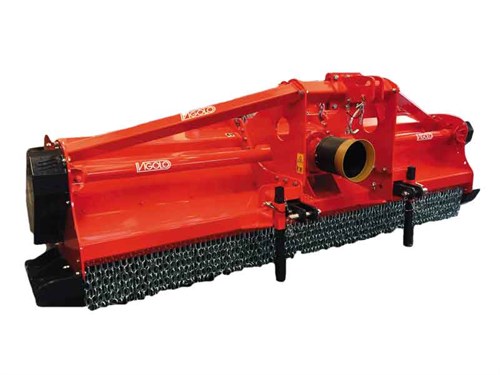 A roller also comes standard on the mulchers above 2.5-metre wide and is an option on the 2.5-metre and below mulchers. The large 273mm roller with a scraper is supported on a unique bearing system that ensures the bearing is totally protected.
The mulcher body is heavily built with strong bracing and gusseting. The inside of the body is lined with hardened steel to protect the outer layer. A double row of chains in front gives extra protection from objects being fired forwards. All TDF mulchers have a full-length adjustable tailgate with the option of hydraulic control as well.
As with most of Vigolo mulchers, they come fitted standard with triple flails, doing a great job of any materials from grass through to gorse and tree prunings, etc. They are easy to drive, saving fuel and stress on the tractor. Other flail types are available as options.
Massey Ferguson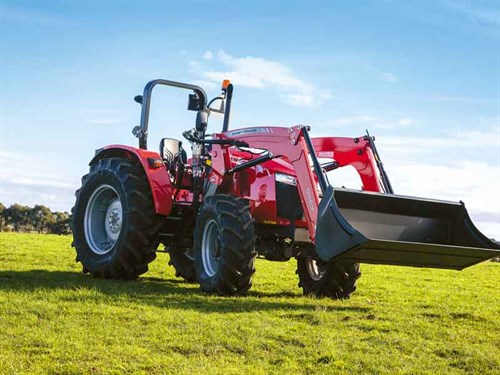 The Massey Ferguson 5700/6700 Global series can be viewed at Northland Field Days as part of Bryant Tractors' site. The heavy-duty Global Series brings power, stability, and versatility to handle tougher jobs.
The Global Series has been completely engineered from the ground up and built AGCO's new state-of-the-art manufacturing facility. The Massey Ferguson 5700 and 6700 Series tractors are purpose-built for more lift capacity and the power to pull larger, heavier implements.
John Deere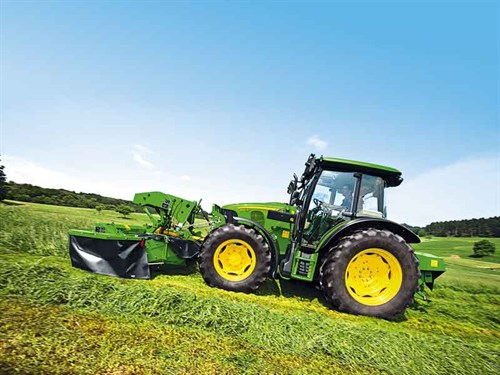 There's a lot to like at the Cervus Equipment site at Northland Field Days, with the opportunity to check out the John Deere 5100R and 6250R.
The 5100R is loaded with features for versatility and comfort and brimming with power. Offering from 90hp through to 125hp, the 5R Series brings advanced technology to utility tractors with impressive manoeuvrability and improved visibility, enhanced comfort, integrated loader controls, and an easy-to-use transmission.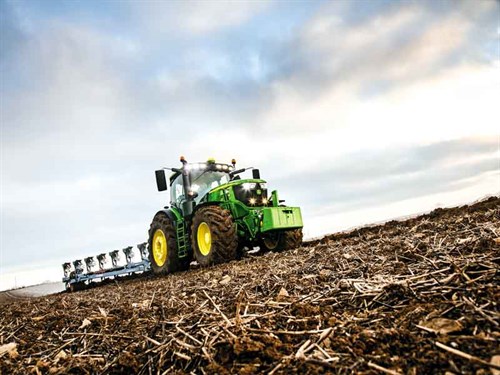 The 6250R has the capability to perform successfully, even in conditions that are far from ideal. Engineered to meet the diverse challenges provided by terrain, prevailing conditions and operational window, the higher power 6R Series tractors are ready for big days: row crop, haymaking, material handling and transport, and more.
Buckton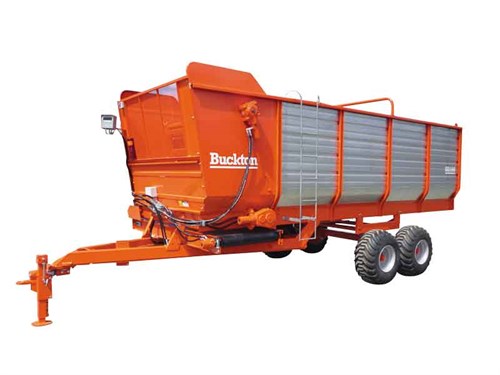 From bale feeders and silage wagons to tip trailers and muck spreaders, the Buckton range of hard-working farm equipment can be seen at the Northland Field Days. Founded in 1950, this New Zealand engineered and made range of equipment is impressively tough and built for demanding New Zealand conditions.
For more information or tickets, visit northlandfielddays.co.nz
Read more about upcoming farming events on Farm Trader.
Keep up to date in the industry by signing up to Farm Trader's free newsletter or liking us on Facebook