New release: Scorpion ATV
---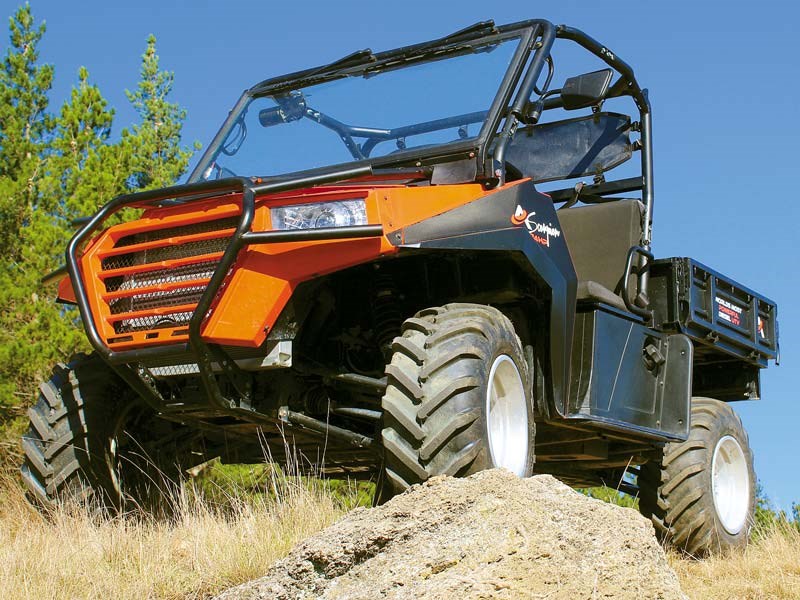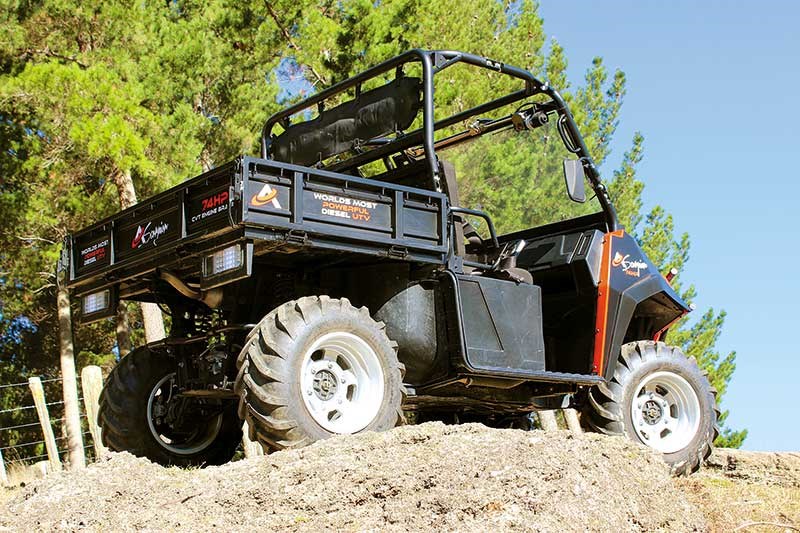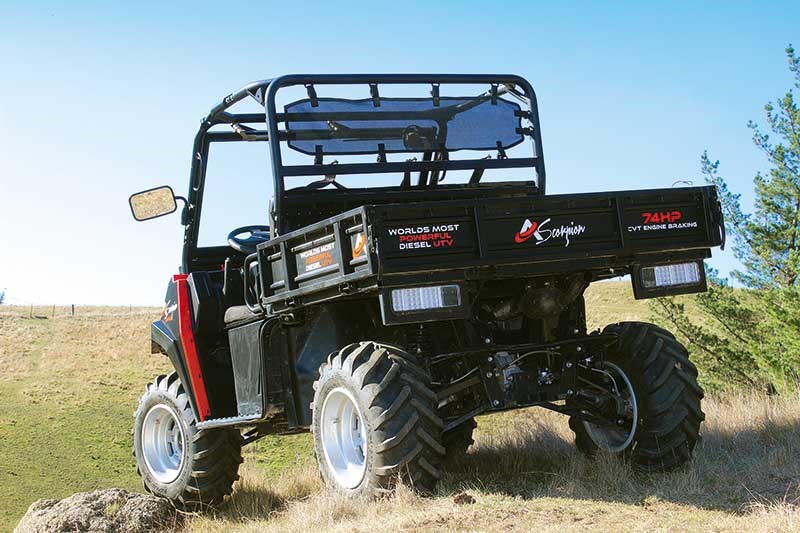 They say necessity is the mother of invention. It's a statement that rings true for Hamish Gilbert, technical development manager of Avatar Products.
After a friend was seriously hurt in an accident involving an ATV, Hamish began looking at superior ATV and UTV alternatives for New Zealand's demanding farm environment.
For the past 10 years he has been designing and talking with farmers about a machine more specifically suited to meet New Zealand's tough standards. The latest machine, a higher spec vehicle which looks more to farm use was however originally developed for, and funded by, one of the world's largest armies.
Set for release at this year's National Fieldays, the Scorpion series was developed over a six-year period and has been subjected to military testing and exacting spec requirements.
The original design brief for the Scorpion was to be robust and durable, easy to operate and to benefit from readily available automotive technology. "We believe we will deliver a reliability and strength standard that other manufacturers will aspire to," says Gilbert.
The chassis main rails of the machine are a cold rolled box section shaped construction for maximum strength, and the elimination of cut weld and points. Sub-assemblies are constructed from steel using five different tensile strengths offering durability and flex where required.
The heart of the machine is a 1.3-litre, turbocharged, common rail, four-cylinder Fiat engine using a Bosch fuel system to deliver 74hp. This is coupled to a newly specifically designed, CVT transmission with high, low and reverse and full engine braking feature, automated limited slip front diff lock and mechanical rear diff locking, selectable 2- or 4WD, and a potential top speed of 80kph.
Other features include a three-person bench seat, power-steering, 27x14x12 tyres front and rear with disc brakes on all four wheels, and double A-arm suspension front and rear.
The rear deck load is rated to 500kgs and a useful towing capacity of 1100kgs is intended for users looking for a heavy-duty machine built to last the course. Machines are currently completing an extended New Zealand on farm test programme which is also looking at a range of preferred options to be launched with the machine.
The Scorpion series has been subjected to a military standard test programme, enduring temperature ranges from 40°C to -20° C. Basically, potentially troublesome items like wheel bearings have been subjected to 1000 kilometre tests; then while the bearing is hot, the machines have been submerged to wheel center depth for 72 hours to measure the ability of the seals to keep out water and mud.
One of the two machines that have undergone farm testing will be onsite at Fieldays along with development engineers and management from the factories involved in the project.
Keep up to date in the industry by signing up to Farm Trader's free newsletter or liking us on Facebook