Tractor Pull season finishes with Fieldays 2017
---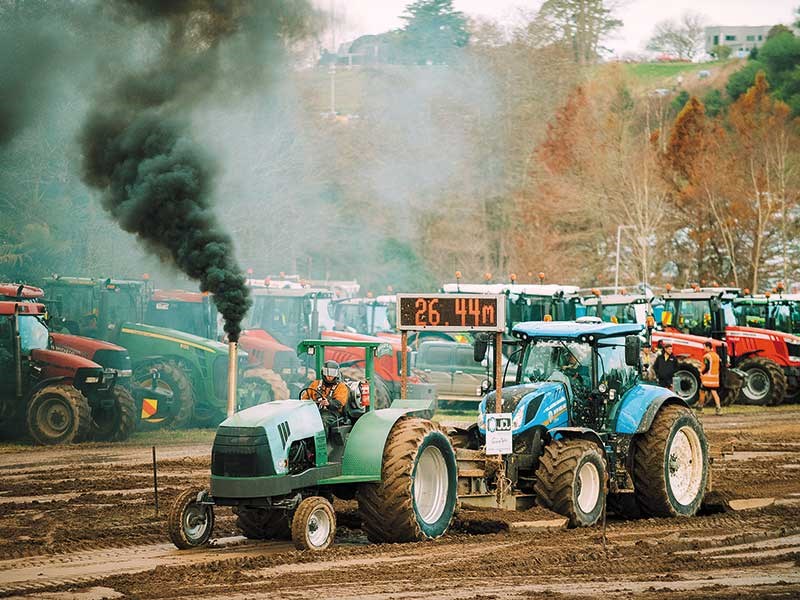 Fieldays 2017 tractor pull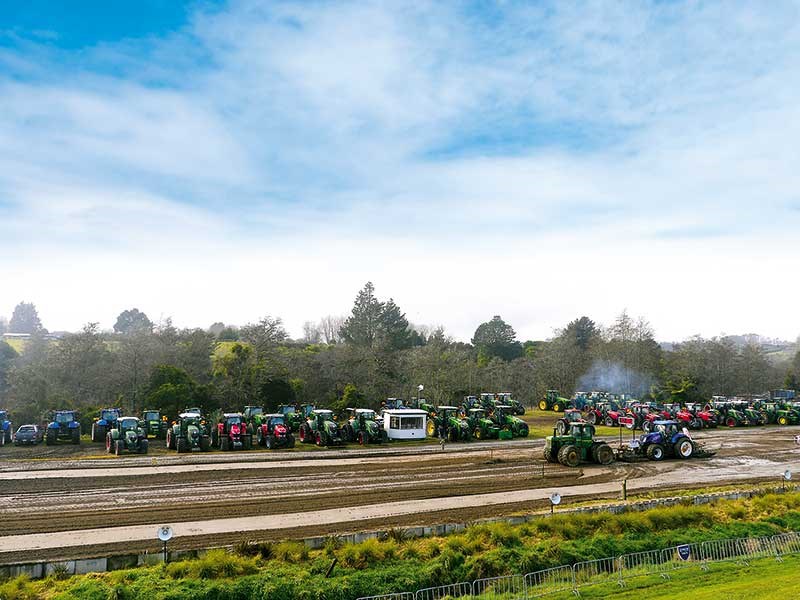 Tractor Pull has been going for around 43 years and is always a crowd favourite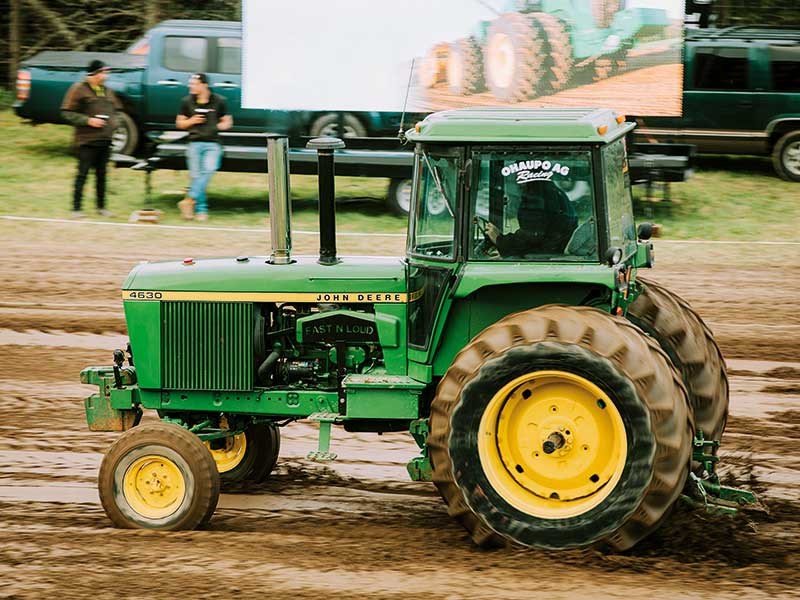 Jakes Steyn's John Deere 8530

The 2017 tractor pull season has come to an end, with a cracker finals week held at New Zealand Agricultural Fieldays
The season starts each year soon after Fieldays, with a series of regional or local events run by Central Tractor Pull, where competitors build points to fast track their way to the hotly contested finals at Fieldays.
Tractor Pull – the event billed as being for "big boys with their big toys" – is one of the cornerstone competitions at Fieldays and is a highlight of the year for many of the entrants.
The Fielday competition 
The competition was fierce among drivers competing in various categories. Tractor Pull has been going for around 43 years and is always a crowd favourite.
This year, we had 64 tractors entered in the standard and weight adjusted competition and 71 in the weight transfer competition, so there was plenty of action and some fierce competition. The boys certainly tried to outdo their rivals.
Shaun Luxton celebrated his first win in the weight-adjusted competition on a borrowed John Deere 6175R and put in a smooth effort all week.
It was a green final, as second place went to Robert Kay in a John Deere 6170R. The plate final for third and fourth was all blue, however, taken out by another stalwart of the sport, Iain 'Pitbull' Lillington, sneaking into the bronze position.
Weight transfer was no less competitive and it was great to see two of the class winners, Zac Walling and Chris Grant, come through from the Central Districts Tractor Pull competition.
These guys compete regularly around the region and accumulated enough points to fast track themselves into the final six at Fieldays finals. From there, however, they are on a level playing field and must still win on the day. Experience and practice certainly showed through in the two biggest classes (6–8 and 8–10 tonne) with well-deserved wins to both.
The monster 12- to 15-tonne class was won this year by overall winner Jakes Steyn, whose John Deere 8530, tipping the scales at 14990kg, was an impressive sight (and sound), pulling the sledge an impressive 10m further than any other in that class.
Modified tractors had a strong showing with some new entrants keeping the crowds entertained at lunchtime.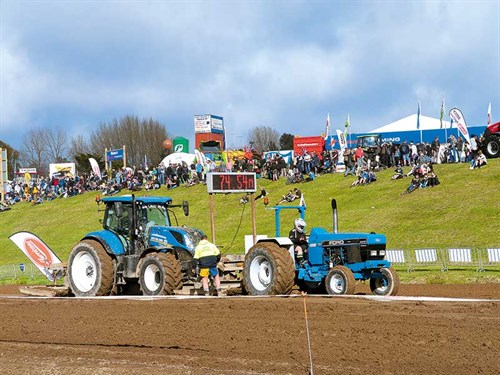 Wally Sinton took out the under four-tonne class on his Ford and Brendon Reymer had
a convincing win in the over four-tonne to take out the overall modified competition.
An all-nighter swapping engine oil pump drive gears paid off as the mighty Massey suddenly lost oil pressure on Wednesday due to a drive gear failing.
The Giltrap Agrizone Schools Tractor Pull proved to be so popular last year that it was repeated this year. Schools had to decide how they would spend the $2000 prize money if they won, and eight schools were selected from their proposals to compete in heats.
The two top schools went head-to-head in the finals on Saturday. This was won by Te Awamutu Primary School who competed against Cambridge Primary to take home the grand prize.
Die-hard Tractor Pull fans can check out more photos and join the conversation at the Central Tractor Pull Facebook page.
Fieldays Tractor Pull sponsors deserve much appreciation and thanks, as without them, there is no finals. So cheers to Giltrap Agrizone, Corson Maize Seeds, Steel and Tube, and Donut Express.
Also thanks to the support from McFarlane Contracting, HWE enterprises, Donnelly Trailers, and Jackson Contracting for use of gear to get the show done. And while we are thanking people, some huge thanks again to the Central Tractor Pull crew who once again put in a huge week on top of a huge year. A well-deserved drink (lemonade or L&P) for you guys. Great stuff!
Cheers to everyone and see you next month for the start of another season, where we will refine the competition format table and roll out new weight classes from 5.5 to 7 tonne, 7 to 8.5 tonnes, and 8.5 to 10 tonnes, with 10 to 12, and 12 to 15 remaining the same.
Tractor pull fieldays winners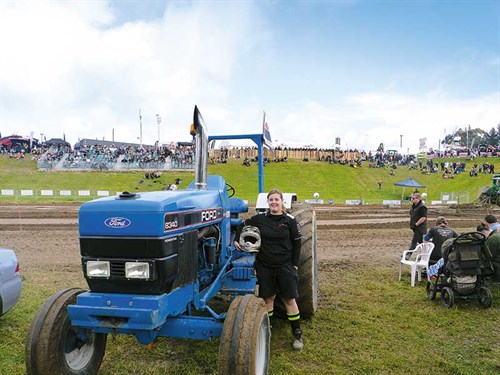 Weight adjusted: 1 Shaun Luxton, 2 Robert Kay, 3 Iain Lillington
Brent Garrett Memorial for Sportsmanship: James Marshall
Weight transfer Tractor Pull:
0–6 tonnes Jordan Sinton,
6–8 tonnes Chris Grant,
8–10 tonnes Zach Walling,
10–12 tonnes Peter Robb,
12–15 tonnes Jakes Steyn
Overall winner of weight transfer: Jakes Steyn
First time entrant: Caleb Anderson
Pre-85 weight transfer:
0–6 tonnes Matt Avery,
6–9 tonnes Kevin Mounsey
Overall pre-85 winner: Matt Avery
Modified:
Over 4 tonne Brendon Reymer,
Under 4 tonne Wally Sinton
Overall modified winner: Brendon Reymer
Keep up to date in the industry by signing up to Farm Trader's free newsletter or liking us on Facebook