Book reviews: Anzac Day 2018
---
The recent celebration of Anzac Day makes it timely to review some books sharing stories of New Zealand's wartime history
The New Zealand Wars
Philippa Werry
New Holland
RRP $24.99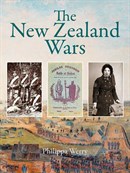 The New Zealand wars are a part of our country's history that many people wish they knew more about.
This soft-cover book captures the details of how the wars came about, where and when they were fought, and who was involved. It looks at how they are being remembered today, including new ways of working towards understanding and reconciliation, and the Raa Maumahara National Day of Commemoration. Author Philippa Werry also wrote Anzac Day:
The New Zealand Story and has been shortlisted for both the NZ Post Children's Book Awards and the LIANZA Awards in 2014. A fantastic resource for youngsters, the book is richly illustrated and well researched, and the story is full of fascinating detail, eye-witness accounts, and little-known facts.
Gallipoli to the Somme
Alexander Aitken
Auckland University Press
RRP $34.99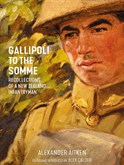 Alexander Aitken was an ordinary soldier with an extraordinary mind. The student who enlisted in 1915 was a mathematical genius who could multiply nine-digit numbers in his head.
When a vital roll-book was lost with the dead, he was able to dictate the full name, regimental number, next of kin, and address of next of kin for all 56 members of his platoon.
But this gift was also his curse; he could never forget the horrors of war. This is
by some distance the most perceptive memoir of the First World War by a New Zealand soldier. For this edition, Alex Calder has written a new introduction, annotated the text, compiled a selection of images, and added a commemorative index.
Bobby the littlest war hero
Glyn Harper and Jenny Cooper
Penguin Random House
RRP $19.99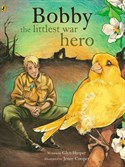 When you think of heroic war animals, you usually think of horses and dogs, but this one features a tiny yellow feathered fellow called Bobby. His best friend Jack is a soldier in one of the tunnelling companies of the Royal Engineers.
Together, they go deep into the tunnels under no-man's-land. Jack's job is to dig, while Bobby's is to warn the men to get out quickly when there's dangerous gas. This wonderful story, written by Glyn Harper, Professor of War Studies at Massey University, is based on a real-life canary, who survived several incidents and saved the lives of many Allied men. It is beautifully illustrated by Jenny Cooper, an award-winning illustrator of more than 70 children's books.
An Anzac in the Family
Sherryl Abrahart
Pacific Books
RRP $35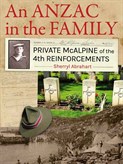 Sherryl Abrahart remembers her father telling the story of his brother Leslie's service in the Fourth Reinforcements. He vividly remembers the day he was sent home from school to look after his mother because a telegram had arrived saying Leslie had been killed in action, at the age of just 19.
When the Commonwealth War Graves Commission released their records online, Sherryl and her cousins were excited but were unable to find Leslie's grave as expected.
For the next few years, Sherryl slowly pieced the story together, researching Fourth Reinforcements military files and discovering how young her uncle was, and the experiences he had survived, including Gallipoli and the sinking of the Marquette.
Be in to win a copy of An Anzac in the Family by Sherryl Abrahart.
CLICK HERE TO ENTER THE COMPETITION
Competition ends on 9 May 2018.
Keep up to date in the industry by signing up to Farm Trader's free newsletter or liking us on Facebook