Book reviews: A celebration of rural New Zealand
---
This month, we feature just two recently released books but in greater detail than usual
Many a Muddy Morning by Mark Warren
RRP $36.99
Harper Collins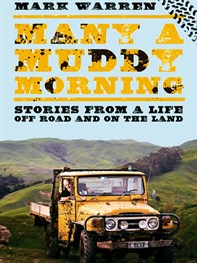 The story of transforming a run-down station from ruin to success is a worthy read in its own right, but Mark Warren's passion for off-road vehicles makes this an extra appealing page-turner.
After planning his OE, Mark was unexpectedly handed the deposit book to the family farm – a somewhat neglected station farm operating deeply in the red. His life took a turn for the serious, requiring forward thinking and solid work to battle back from the brink of ruin. Not only did he manage to save the farm but he also transformed it into a well-respected and profitable business, becoming one of the youngest people to ever win the Hawke's Bay Farmer of the Year competition.
Despite the challenges of farming, Mark's love of off-road adventure and excitement ensured fun still played a role in his life. It also helped pay the bills for a while, as he helped train other drivers and set up an 'off-road school' on his farm. Along the way, Mark learned the value of maintaining his own health, admitting that he 'tended to maintain my tractor better than I maintained myself'.
Jock's Country, A celebration of rural New Zealand, David Henshaw
RRP $39.99
Bateman Publishing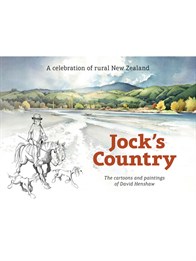 You'd be hard-pressed to find anyone from any rural farming community who hasn't had a chuckle at the work of David Henshaw. The quick-witted artist and author was the mind behind the iconic Jock cartoons, which beautifully captured the essence of rural farm life for almost 50 years.
Jock's Country, A celebration of rural New Zealand is an impressive 200-plus page compilation of David's cartoons and art. Just as his work celebrated farming life in New Zealand, this book is, in turn, a celebration of David's own life and work. David passed away in 2014, aged 74, and his son Alistair Henshaw has been involved in putting this book together.
It is a worthy reminder of David's talent and a historical record of key issues affecting rural communities over the decades. With his admirable ability to deliver topical issues with a cartoonist's eye, David was a true Kiwi character with a sharp grasp on political and rural issues. His talent was formally recognised in 2011 with an Officer of the New Zealand Order of Merit for services as a cartoonist.
Also a popular guest speaker, David was renowned for doing a 'spur of the moment' cartoon at the end of each presentation to auction off for charity and over the years, raised hundreds of thousands of dollars for a variety of causes. Although Jock was originally created as a gift for a dying friend, it evolved to become an iconic Kiwi cartoon. Just as iconic as its creator.
Win!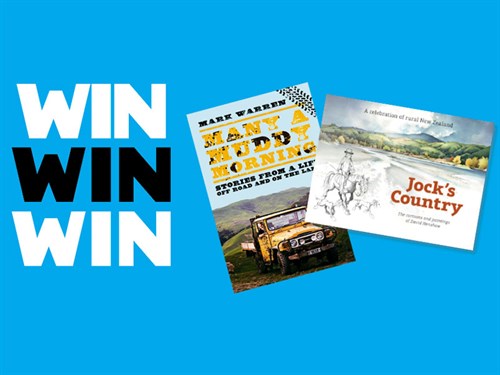 We have three copies each of Jock's Country and Many a Muddy Morning to give away.
CLICK HERE TO ENTER THE COMPETITION
Entries close 20 July 2018.  
Keep up to date in the industry by signing up to Farm Trader's free newsletter or liking us on Facebook