Farmers benefit from mental health awareness
---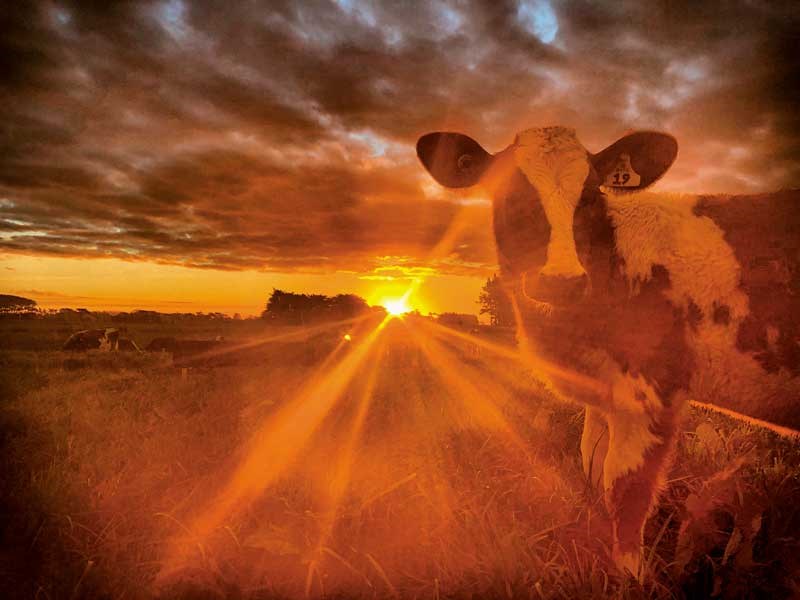 Renae Flett. Sunset with the calves is the best way to relax. Calves are such happy animals that even after a rough day on the farm, they will make you smile!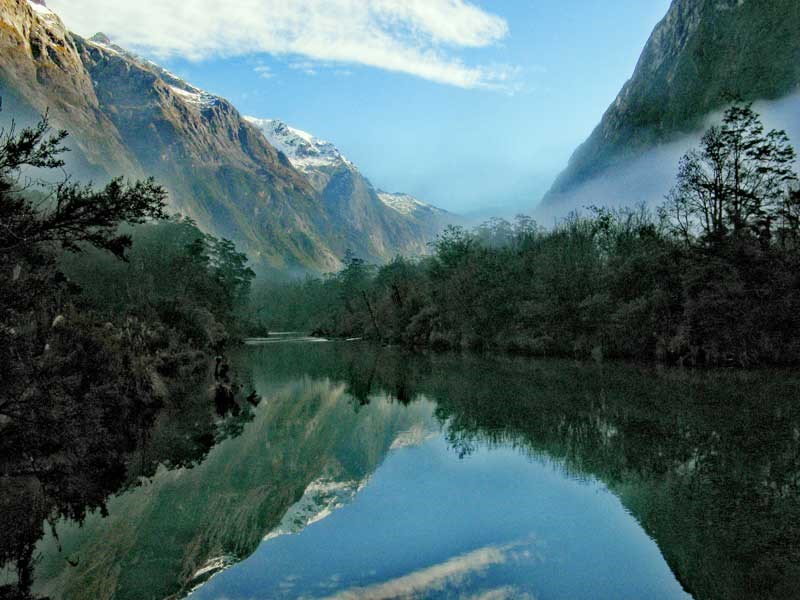 Thomas Utting. Clinton River on the Milford Track. It helps my mental health to get off the farm and into the beautiful NZ back country. Not only is the scenery stunning but there is also no phone signal so it allows me to fully switch off from the farm and work.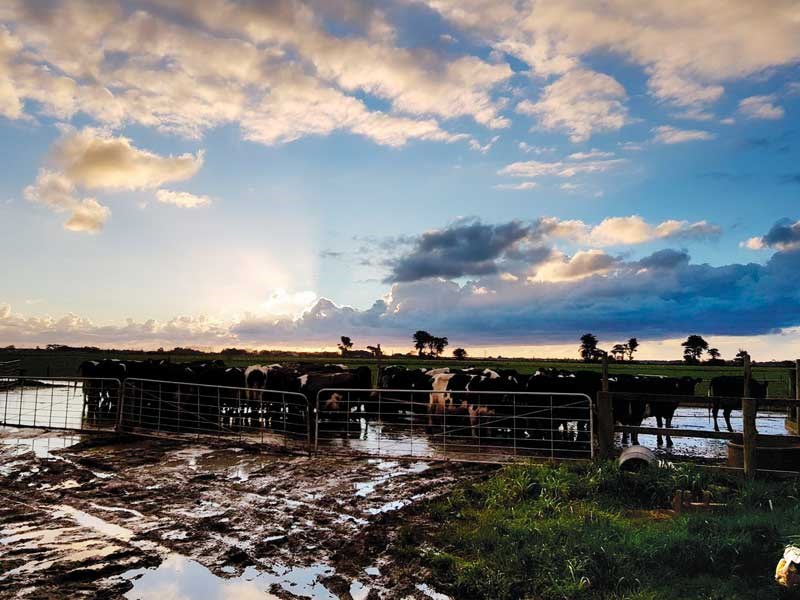 Ree Hunt. Mid-calving. The weather was terrible! Everything was wet, cold, and miserable. The days were long. I was ready to go home but still had a handful of things to do. Trudging across the tanker loop, this view stopped me. Reminder that it gets better.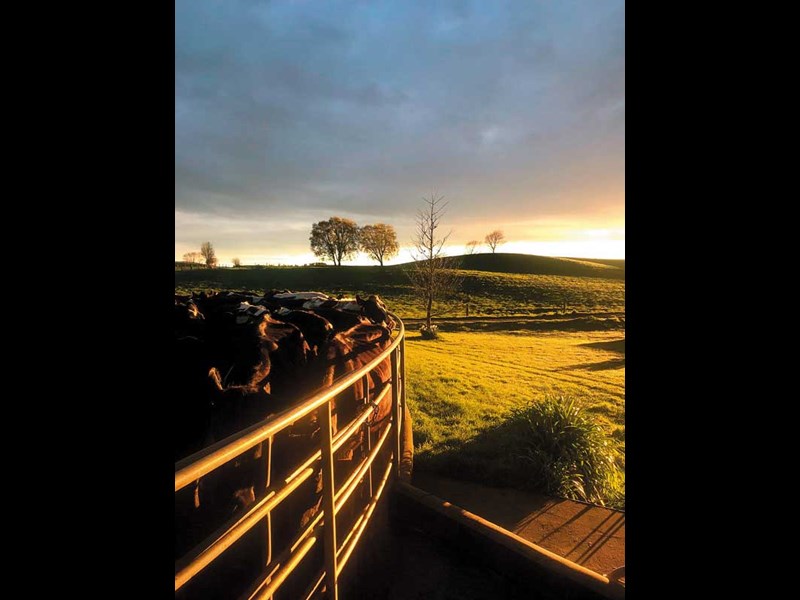 Nick Sanson. Working with animals is something that keeps me in the right state of mind.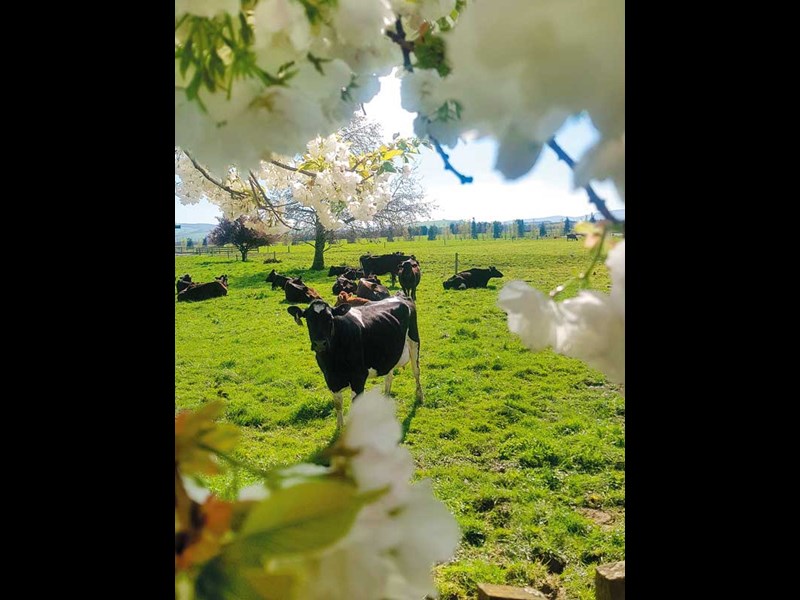 Zoe Wills. The beauty of spring. In the most busiest time of the year, it's important to take the time to appreciate the smaller things in life and live in the moment. This curious girl was peering through the fence watching us eat our lunch in the beautiful Southland spring sunshine.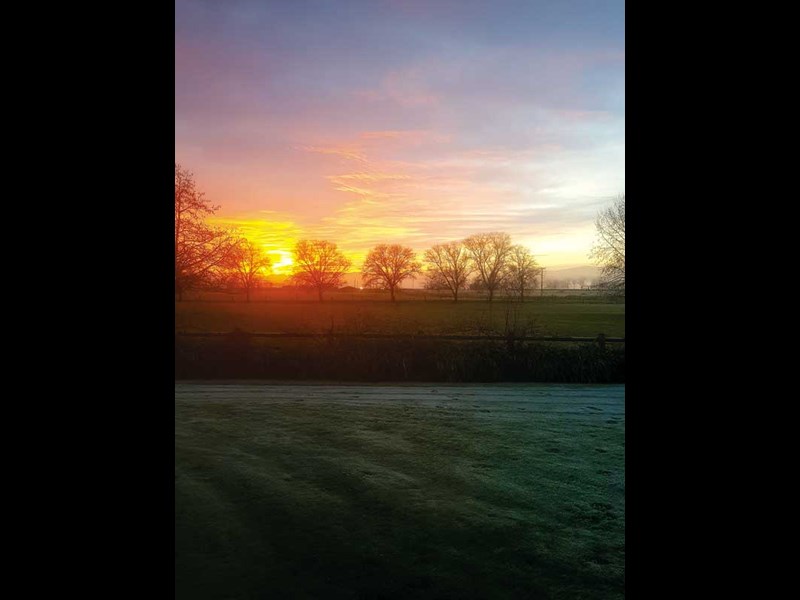 Margaret Carline. A one in a million sunrise at milking time. Stopped and stared what an uplifting sight.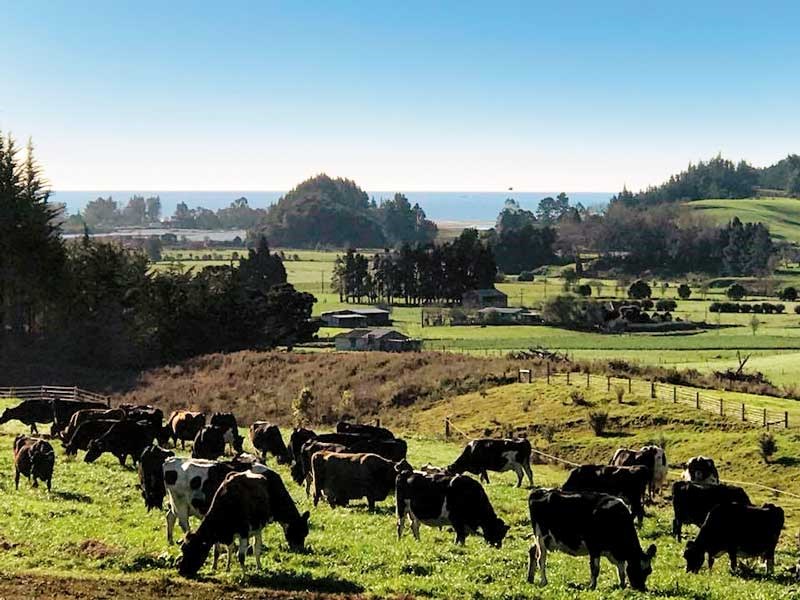 Carl Sowman. This view makes me stop for a while and reminds me to slow it down.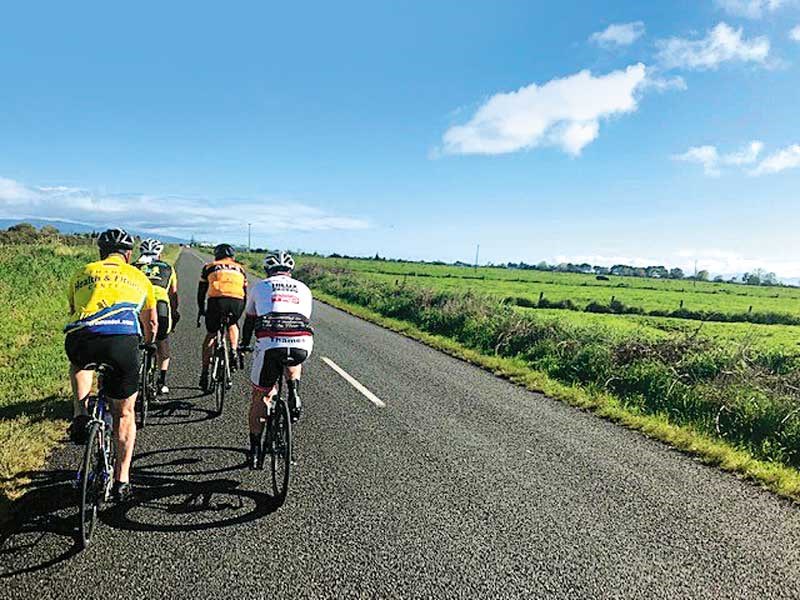 Ian Handcock. Sometimes you just need to leave the farm for a few hours to clear your head. Sport Waikato CEO Matt Cooper joined some farmers on the Hauraki plains on a cycle ride just to clear the head. Of course, the clearer the head, the easier it becomes to problem solve those pesky issues that are gnawing away at you.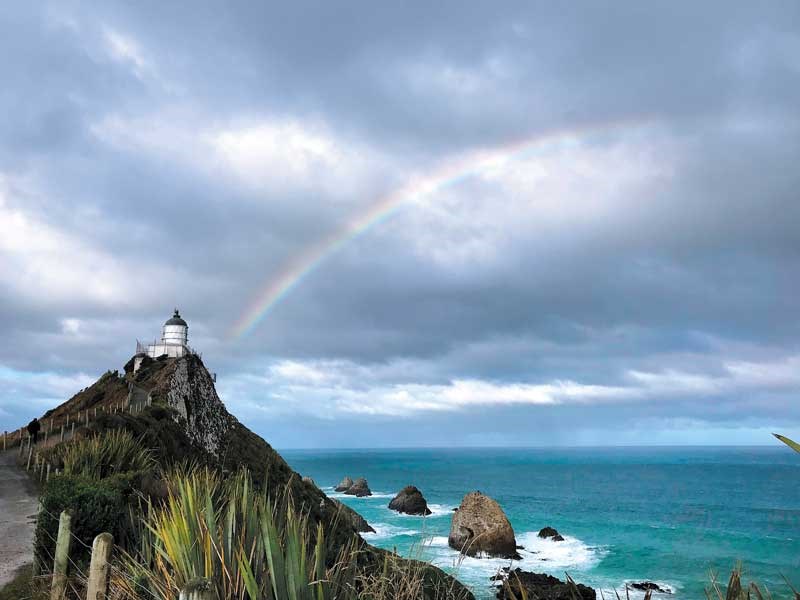 Victoria Kelly. Rainbow at Kaka Point lighthouse. This photo helps my wellbeing because it shows me that after a storm, there is a rainbow that leads to light, and I feel that is a reflection of what happens in everyday lives. When we are sad, it can hurt but we need to remember that there will be days when there is a rainbow leading us to happiness.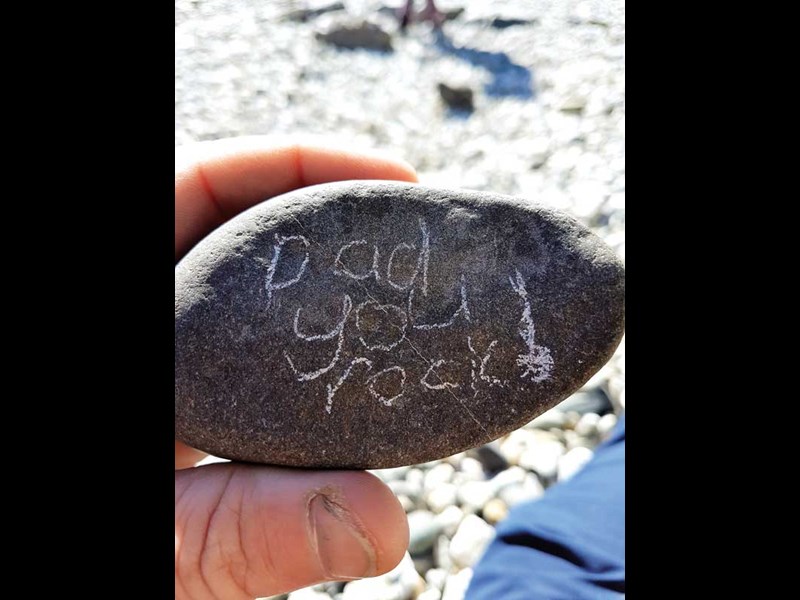 Shaun Mckelvie. This is why I do what I do. This was made by my eldest Ellie while on holiday in Kingston.

Dairy farmers, and New Zealanders in general, have come a long way when it comes to their mental health and wellbeing
When I was growing up, we were often told to 'harden up' if we felt rundown or stressed by work or life, and I'm sure many of you can relate. 
It was the same for my parents' generation. They prided themselves on their hard work ethic and 'she'll be right attitude', often putting their own health last. And mental health in those days just wasn't talked about due to the stigma attached.
But we've come a long way. Nowadays, there is so much more awareness about the importance of mental health and wellbeing.
I believe this shift has come about through people such as All Black's legend Sir John Kirwan sharing his experience with depression and showing it's okay to be vulnerable and ask for help.
Two things that can be so hard to do. He has inspired others through his story to step out of the shadows; people like farmer Doug Avery, who wrote a book about his battle with depression.
It's people like these who help create a culture where it's okay to talk about what we're going through and reach out for support. And I've noticed this change in farmers first-hand through my work in the people team at DairyNZ. 
Dairy farmers are making a far more conscious effort to look after their staff and themselves, and there's an increasing focus on a good work-life balance. DairyNZ does a number of things to support our farmers to think about and prioritise their mental health and wellbeing.
Most recently, as part of Mental Health Awareness Week, we held a photo competition encouraging dairy farmers to connect with nature and snap a picture and share it with us. We received around 80 entries, and I was amazed at the photos farmers sent in.
Not only the calibre of pictures they took but also some of the captions they provided explaining why the moment they captured was good for their mental health.
Among my favourites was from Southland farmer Zoe Wills who snapped a wonderful photo of a curious cow watching her and her partner Benji Gillespie eat lunch, which was framed perfectly by a blossom tree.
One of her comments stood out to me. She wrote: "In the busiest time of year, it's important to take the time to appreciate the smaller things in life and live in the moment."
I couldn't have said it better myself. It's often these little things that can make all the difference.
Check out her picture, the winning entries, and a selection of some of the other pictures submitted on these pages.
For some tips on what you can do to look after your mental health and wellbeing, visit dairynz.co.nz/wellbeing.
Keep up to date in the industry by signing up to Farm Trader's free newsletter or liking us on Facebook