Profile: Goldacres
---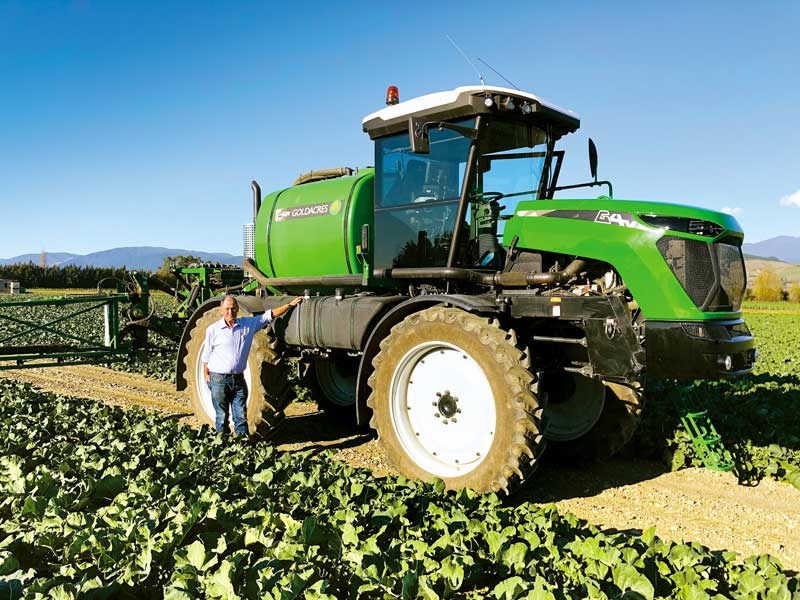 Duncan Gardiner from KGB Applications

The TriTech booms offer both strength and stability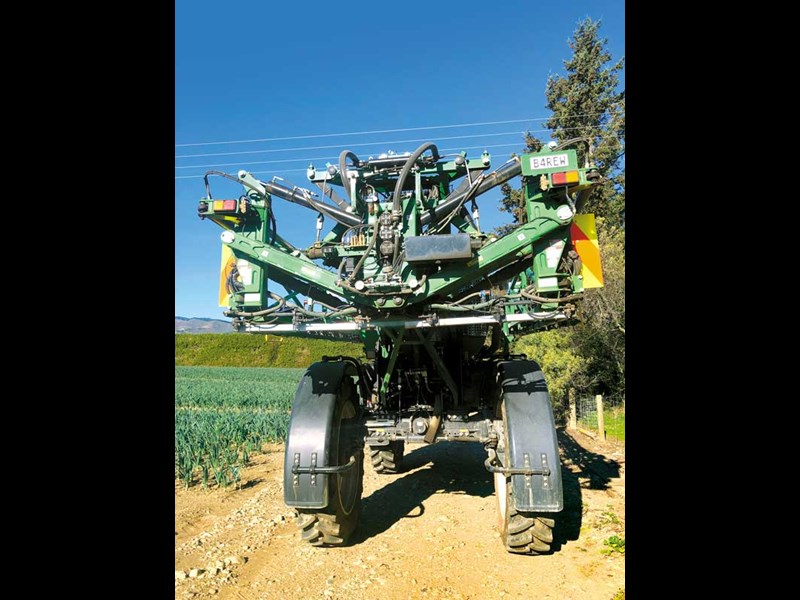 The flat-folding boom wings ensure when you're transporting the sprayer, the operator's line of vision is uninterrupted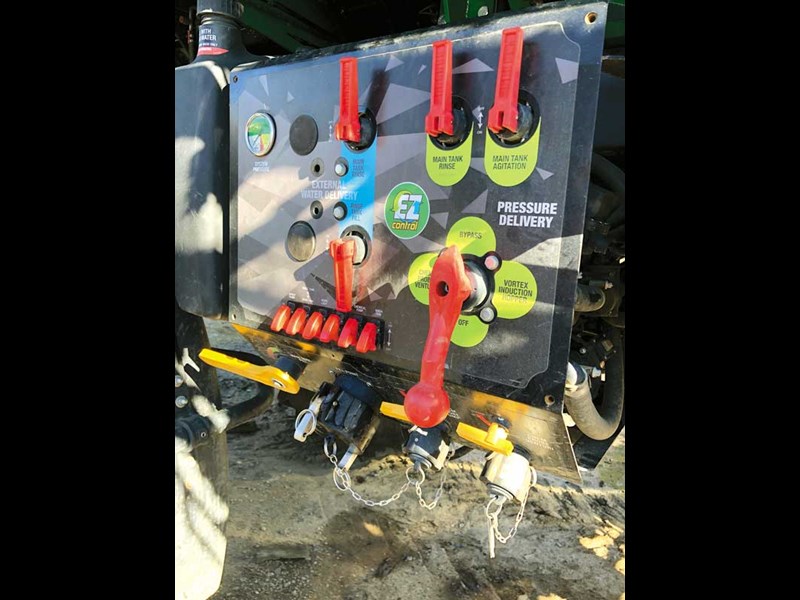 A standard fuelling station as seen on most sprayers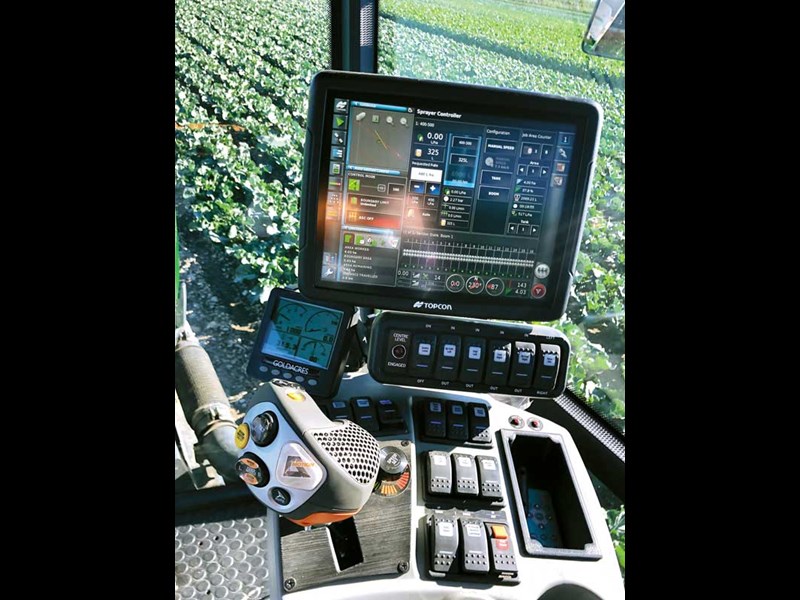 Operators can also choose from a variety of ISOBUS controllers, including TopCon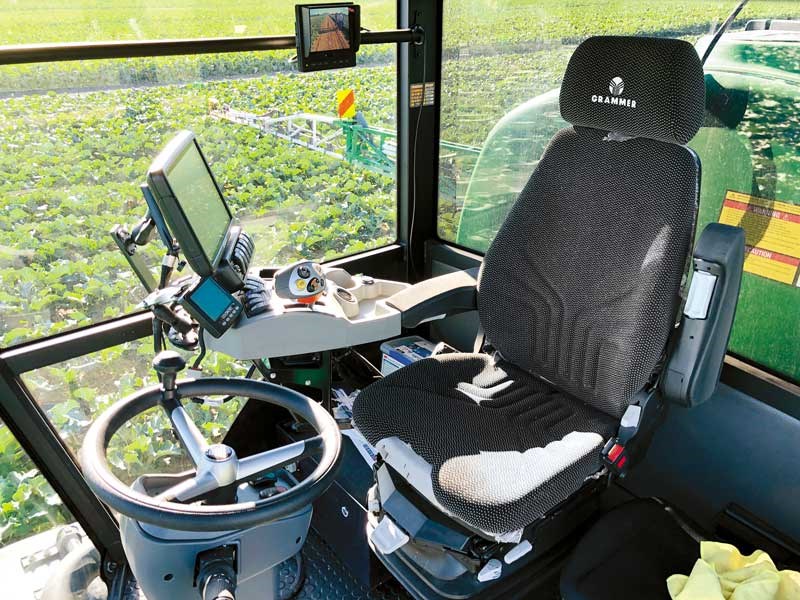 The cabin boasts all creature comforts

Maximising productivity is of key importance when it comes to the business of horticulture, and Nelson farmer Robbie Conning's purchase of the Aussie-born Goldacres G4V has been something of a game changer
Having owned the machine for close to a year, the purpose-built sophisticated sprayer is proving ideal for his larger-than-average cabbage patch.
With its narrow chassis and the ability to turn in a 2.9-metre radius, the Goldacres G4V may have been designed specifically for use in the horticulture industries but is also proving versatile for a variety of roles across the farming spectrum.
A sprayer is only as good as its boom. While a number of high-tech features can make for a comfortable and easier operation, the end goal is precision chemical application. And Goldacres has put in a lot of thought in designing the G4V's boom.
As with any sprayer, the first point of contact with any obstacle is outside of the boom and breakaways are important in terms of the ability to withstand being hit. The G4V has a damper system in the breakaway system so as it breaks away, it breaks up and away, and once it's clear of the obstacle, it flicks back into place.
The sprayer also has the ability to have one boom in the rack and one boom out, which is achieved by having a wing independent of the main centre section. Essentially, the operator can isolate one boom and switch it off and have the other one working. The flat-folding boom wings also ensure when you're not on the farm and transporting the sprayer, the operator's line of vision is uninterrupted.
The TriTech booms offer both strength and stability. Features such as hydraulic yaw (now a standard feature) controls the forward and backward movement of the wings to ensure precise application of chemical.
The cabin, with curved front and rear glass, boasts all creature comforts: a Grammer air ride seat with adjustable armrest and seat belt, foldaway passenger seat, climate-controlled air conditioner and heater with active carbon filtration, and ducted overhead storage box for drinks/food.
Operators can also choose from a variety of ISOBUS controllers, including Raven, TopCon (as seen in the model featured), John Deere, Trimble, and AgLeader. Controls are easy to use and acceleration and braking are controlled by a propulsion lever. Cruise speed can be adjusted by a rotary knob.
Find more sprayers for sale in NZ
Goldacres G4V sprayer video
Keep up to date in the industry by signing up to Farm Trader's free newsletter or liking us on Facebook