Farm Advice: New dam and pond regulations
---
IrrigationNZ is concerned that the proposed new regulations will impose significant and unnecessary costs on farmers and growers who have installed on-farm storage ponds and dams
"On-farm storage ponds and dams are very common in New Zealand. In some areas, most farms have on-farm storage of some kind. Having storage on a farm is desirable, as it improves drought resilience. Both central and local government should be supportive of appropriate water storage," says Elizabeth Soal, IrrigationNZ chief executive.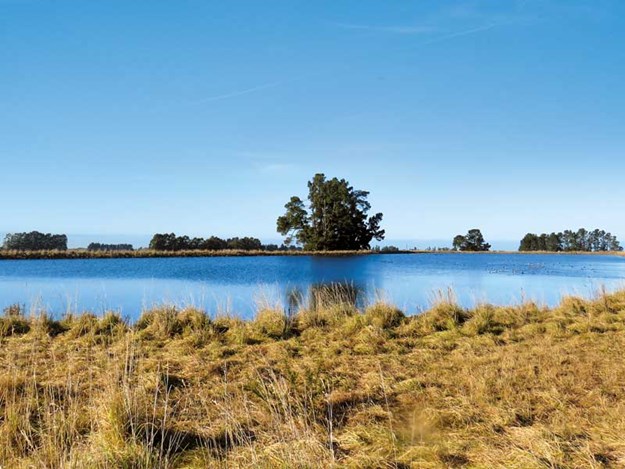 "While we recognise that large and high-risk dams do need a safety assurance programme in place, the proposed new regulations disincentivise on-farm storage by imposing significant unjustified costs on farmers who have small ponds and dams that have little or no practical safety risks," she says.
The Ministry of Business, Innovation, and Employment (MBIE) is consulting on proposed new requirements for owners of dams or storage ponds and some other forms of water infrastructure would also be captured by the regulations. The proposed regulations would apply to:
dams or ponds which are less than four metres high and hold 30,000 cubic metre or more, or
are four metres or more high and hold 20,000 cubic metres or more.
At a minimum, pond or dam owners whose storage meets one of the two criteria above would need to engage a recognised engineer to undertake a Potential Impact Assessment of the pond or dam (at a cost of around $5000) and submit it to their council.
If the Potential Impact Assessment of a pond or dam failure was found to be medium or high then a dam safety assurance programme would be required (at an estimated cost of $6000 to $30,000) along with an annual audit at a cost of around $5000.
"We are concerned that the criteria used to assess the effects of large dams are being applied to quite small on-farm ponds and dams. Many storage ponds in New Zealand are also built on plains. These ponds store much of their water below ground level, which means that most of the water would not escape even if a failure occurred and any escaped water would rapidly dissipate," says Elizabeth.
"The proposed new regulations are out of step with international requirements, which typically only apply a safety assurance programme to large dams. For example, in the US, dam safety requirements apply to dams more tha 7.6 metres high which hold over 61,000 cubic metres and in Queensland they apply to dams over eight metres which hold 500,000 cubic metres or more," she says.
As well as applying to water stored for irrigation, the new regulations could affect farmers who have effluent ponds, flood prevention or capture dams, stock water storage ponds, and canals or races with built-up sides.
The regulations have been in the development process for many years and IrrigationNZ has previously submitted to the government on these issues, highlighting how common on-farm storage is and warning about the potential unintended consequences of the legislation.
IrrigationNZ is encouraging affected farmers and growers to make a submission expressing their views.
More information can be found online at mbie.govt.nz/have-your-say. Consultation closes on 6 August 2019.
Keep up to date in the industry by signing up to Farm Trader's free newsletter or liking us on Facebook