Event report: Ploughing matches and vintage machinery
---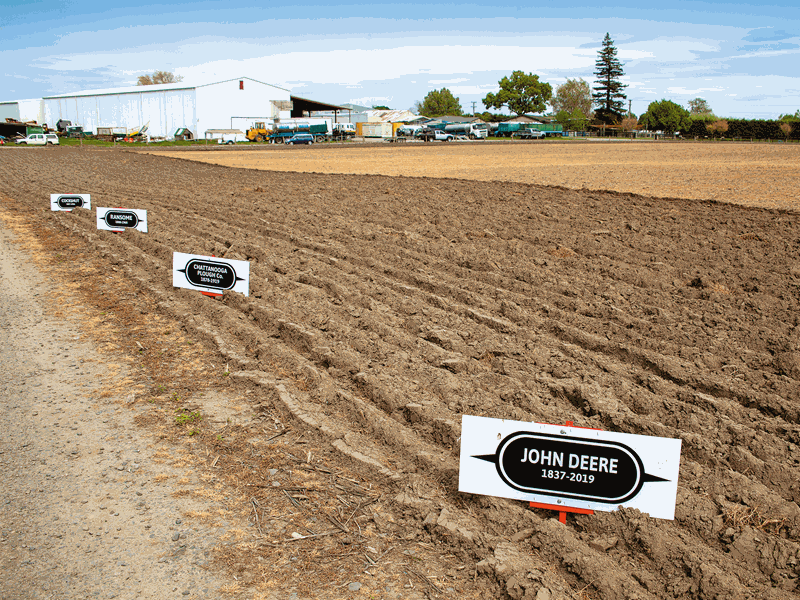 A line-up of ploughing machinery companies past and present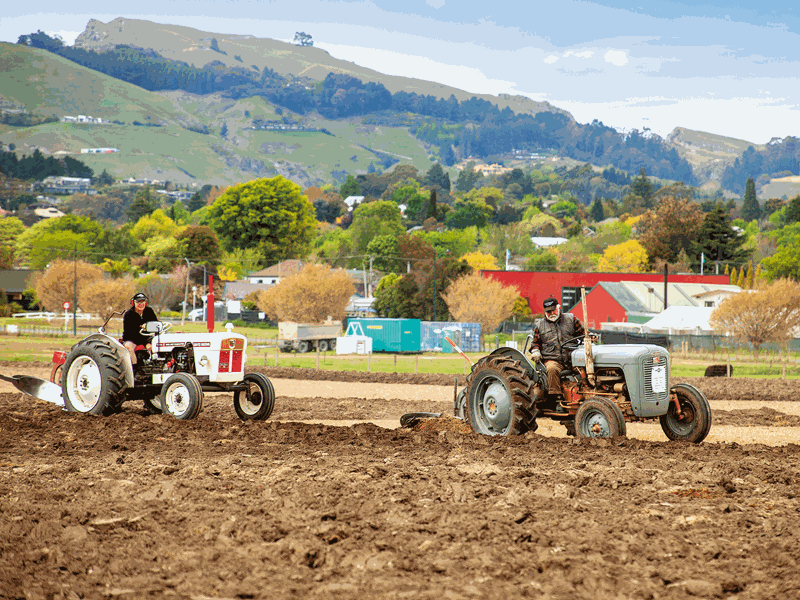 Norm Olsen on his David Brown tractor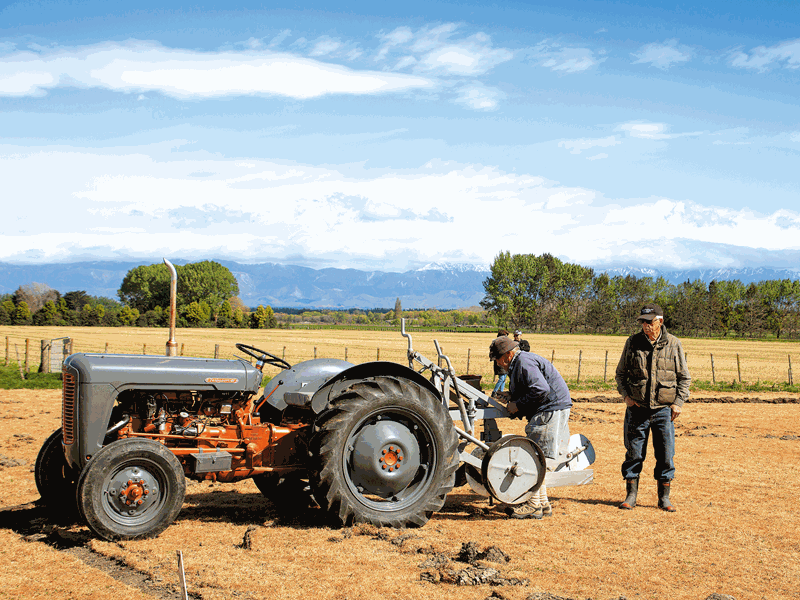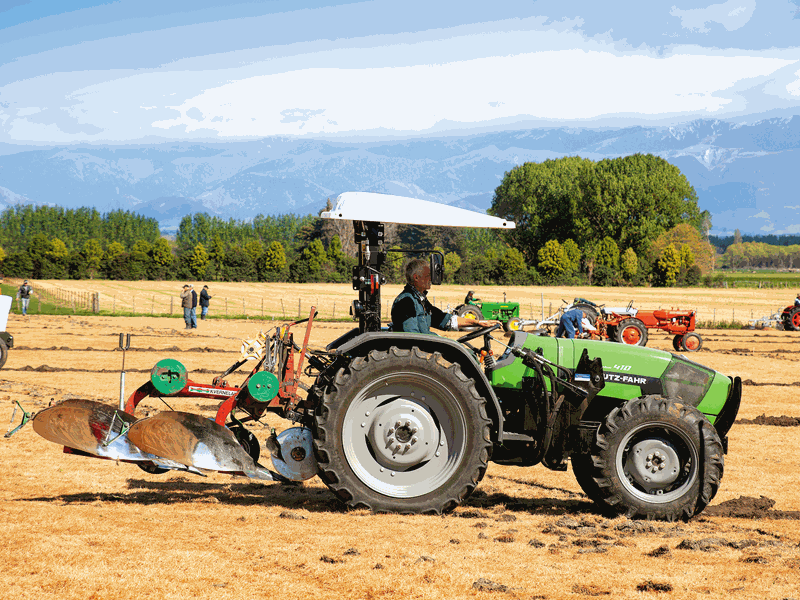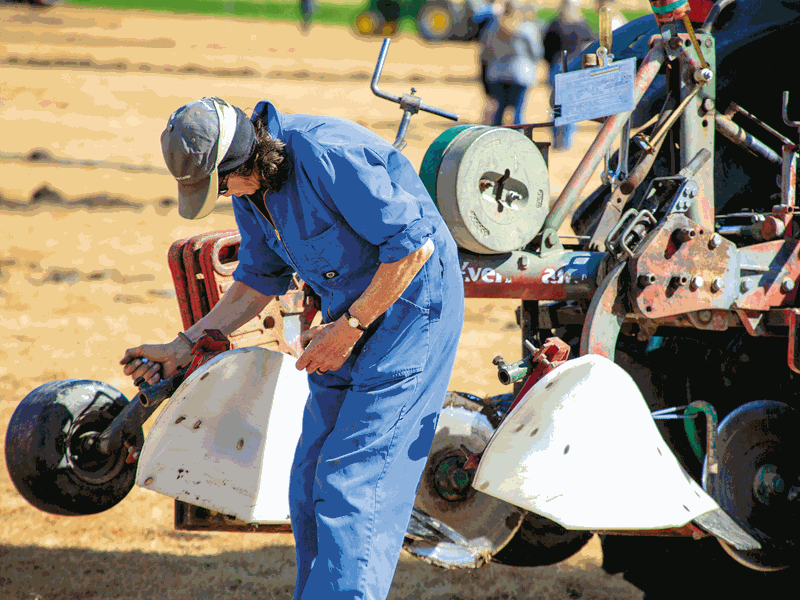 Angela Taylor makes some final adjustments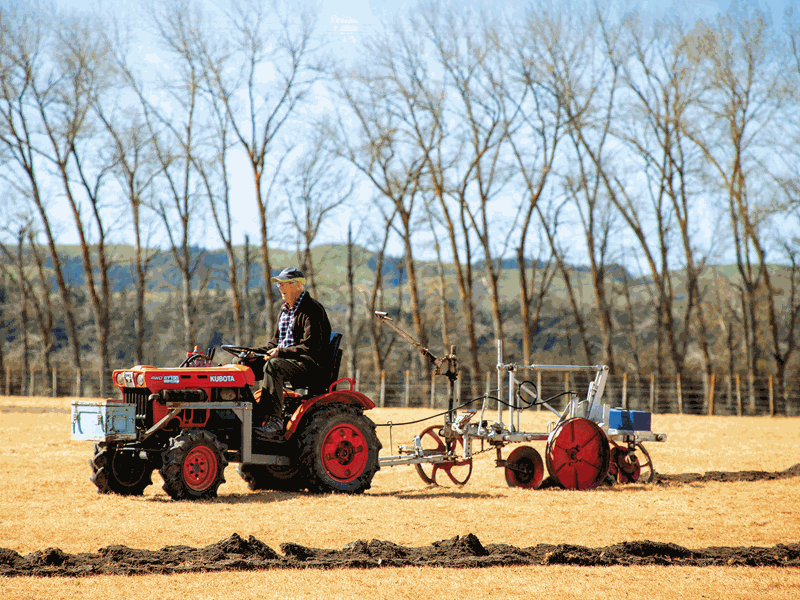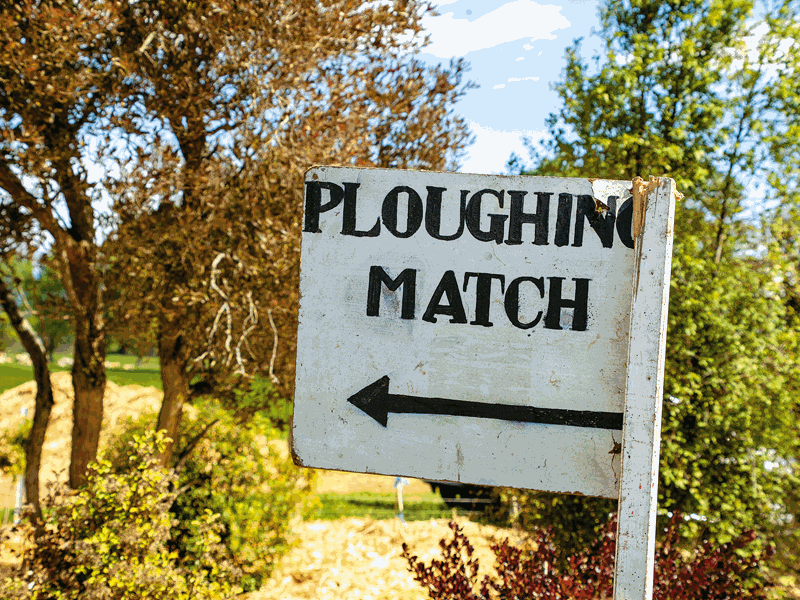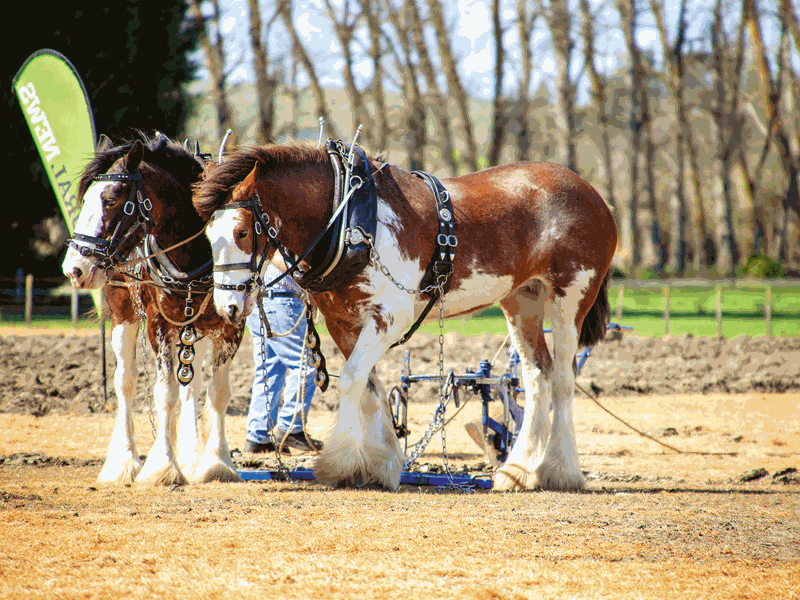 Fred Pilling's Clydesdales travelled from Waikato for the plough match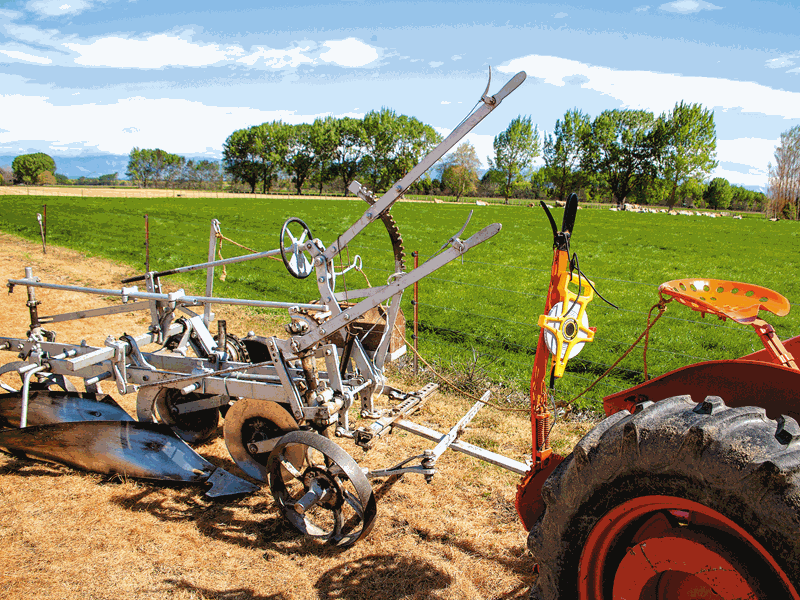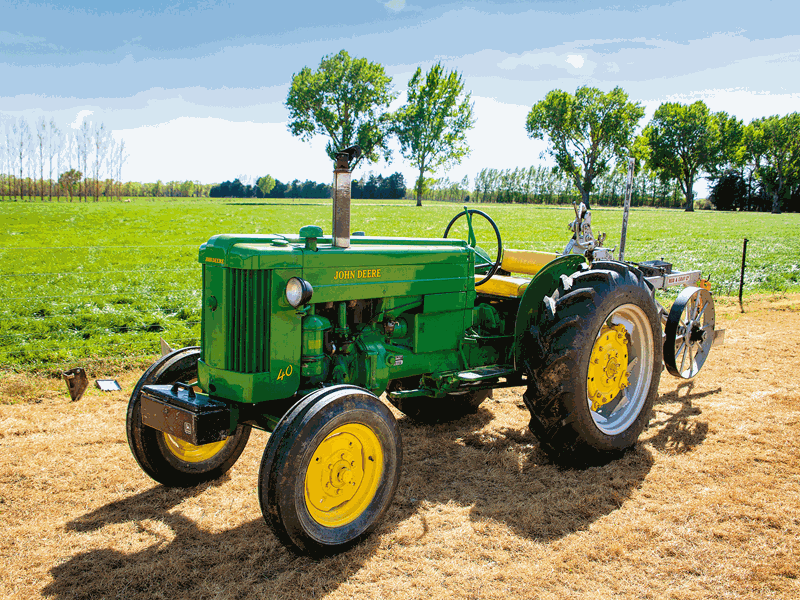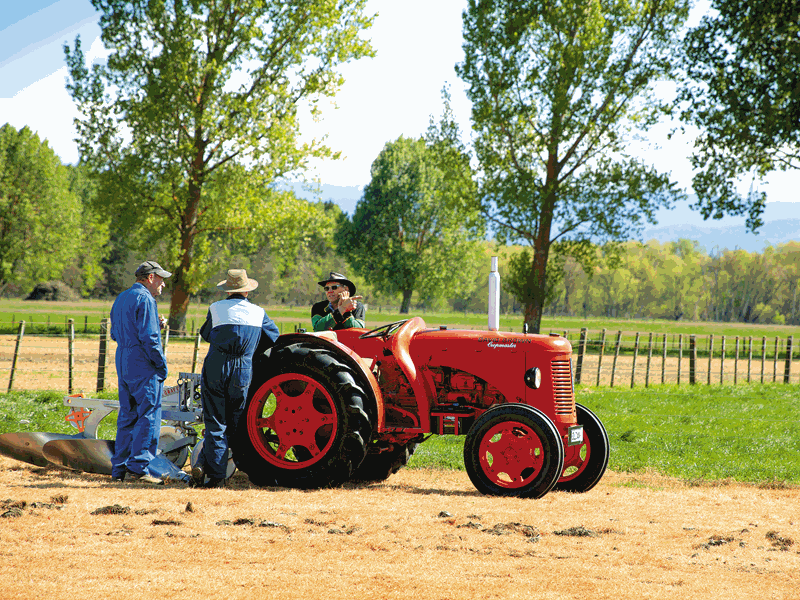 A mutual love of machinery is what these ploughing days are all about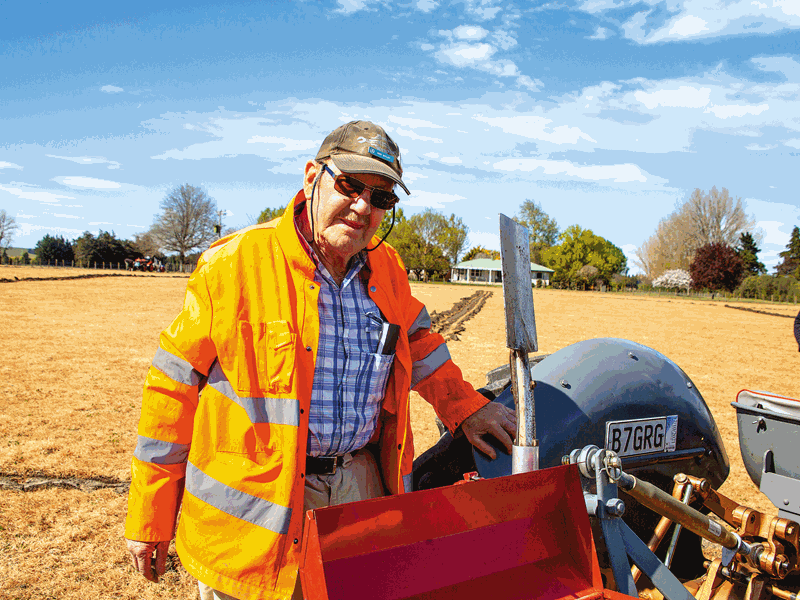 Ken Wylie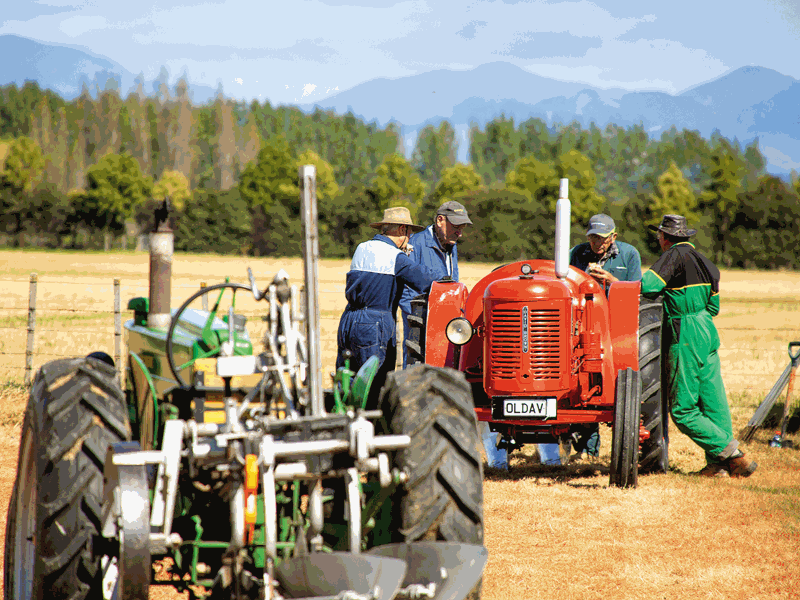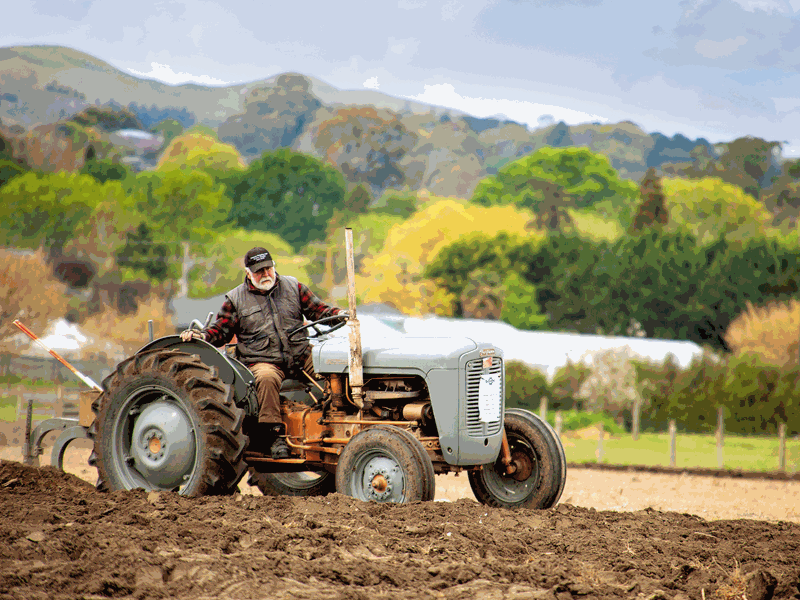 Mick Saunders on his Massey Ferguson

Farm Trader's Viv Haldane attended a couple of recent plough events and chatted with some vintage machinery enthusiasts
It felt comfortingly normal to be able to attend a ploughing match again and see friends catching up, judges measuring furrows, and spectators gathering to watch the vintage tractors and ploughs at work.
The annual ploughing match at Takapau in Central Hawke's Bay is one of 23 qualifying events held around the country, with winners competing at the NZ Ploughing Championships to be held over two days in April or May 2021.
First up, an immaculate grey and gold 1956 Massey Ferguson FE35 (Gold Belly) caught my eye. Its proud owner, Ken Wylie, told me he'd always wanted one of these particular vintage tractors.
"They only produced 94,955 of these. Mine is numbered at 29,004 and has a diesel engine."
Ken uses a Ferguson plough for the plough matches.
The following weekend, ploughmen were also out on their vintage tractors turning over a paddock on the outskirts of Havelock North.
This was an informal event with no competitions. Club member Jim Cooper took the chance to highlight the fact that 2020 marks 200 years of ploughing in New Zealand.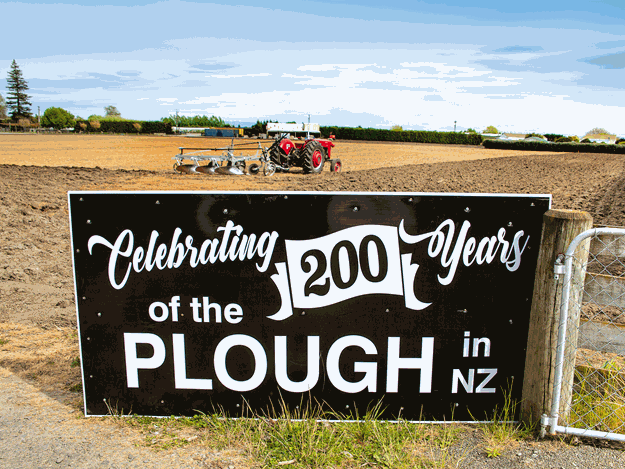 On 3 May 1820, the Reverend John Butler used a plough pulled by a team of six bullocks to turn the first furrow at Kerikeri in the Bay of Islands. He soon helped establish a small mixed farm by planting a variety of seeds sourced from Europe. From there, his cultivation practices spread and influenced many others.
On display on the ploughing day were signs denoting some of the first ploughing companies around the world. Jim had prepared these for the NZ Ploughing Championships. But because this event, planned for April, was cancelled due to the COVID-19 lockdown, he decided to make good use of them. They are a reminder of how far ploughing machinery has developed during this period.
A good keen ploughman
For many years, Jim was an orchardist and farmer. When he retired, he sold all his machinery but soon realised he missed tinkering around with machinery.
"I thought, now what am I going to do? I began to renovate old tractors, and at one stage, I had four orange Cases from the 1940's era, which I've since sold," he says.
Six years ago, Jim joined the HB Vintage Ploughing Club and started going to the ploughing matches.
"I've always been a farmer at heart, and I love dirt and what it does. It got me hooked.
"I have to say, though, when ploughing is going well, it's going well and when it's not, it's going awful."
There's an art to turning out a perfectly formed furrow.
"It takes some skill. There are diggers and then there are ploughers. Ploughing a paddock is a very exacting business. There are all sorts of adjustments you need to make to a plough to make it run sweetly. The ground and the plough are always changing. Dryness or moisture can change the ground, so you're constantly making adjustments."
Currently, Jim drives a Massey Ferguson 65. He rebuilt the motor helped by some friends. It pulls a Reid and Grey plough which he also restored.
"Belonging to clubs such as the HB Vintage Plough Club is all about being with people. When you retire, you have fewer contacts than you used to when you were working. This hobby of mine gets me out and about," he says.
Find new and used farming machinery on Farm Trader NZ 
Keep up to date in the industry by signing up to Farm Trader's free newsletter or liking us on Facebook