Profile: Advanced GPS Ag
---
Asburton company Advanced GPS Ag will have rural contractors excited as they are the only authorized distributor of Topcon in New Zealand
The improved accuracy and efficiency in spraying and spreading that farmers and contractors in New Zealand have already achieved using Topcon control and guidance systems is growing.
Topcon Agriculture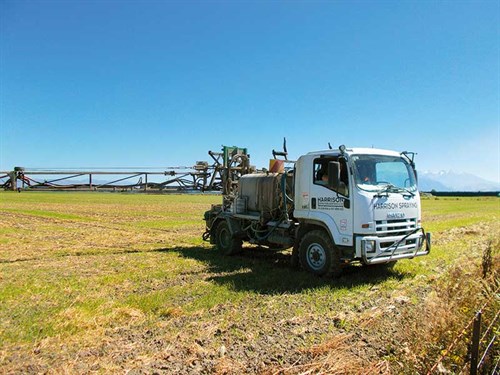 Topcon is a global technology company with a heavy focus on agriculture, growing to become a market leader in its field and recently rebranding as Topcon Agriculture.
It has also invested heavily and purchased other agriculture tech companies such as RDS Technology, Digi-Star, NORAC boom levelling, and Wachendorff.
This makes Topcon one of the biggest players in the agriculture sector and a "one-stop shop for agriculture technology".
Ashburton company Advanced GPS Ag is the only authorised Topcon Agriculture distributor in New Zealand, covering the country through a network of dealers supplying all major product lines.
Advanced GPS Ag manager, James Storey, says, "Our network of dealers and OEMs (original equipment manufacturers) means we can provide great support of product around New Zealand."
Canterbury farmer and contractor Ben Tait has used Topcon systems for 10 years in his spreading, spraying, and seeding operations.
"These control and guidance systems have standardised operation of many tasks on many different brands of tractors and implements," he says.
"The accurate application of agri products has given us the confidence to operate any hour of the day when conditions are suitable. The accumulated savings of products from auto section control, guidance, and accurate rate controls equate to tens of thousands of dollars per year for our clients and our own farming company."
Advanced GPS Ag's sprayer control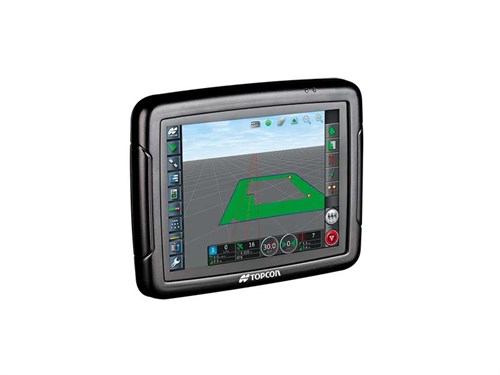 Through its network of dealers and OEM installers, Advanced GPS Ag can help with everything relating to sprayer control. Topcon consoles are all capable of rate and section control using either the ASC-10 product or the Apollo Sprayer ECU.
The X25 and X30 consoles are fully configurable and the operator can choose what they want to display on the screen.
For example, with a sprayer, your guidance page can show field and coverage, while the sprayer control and section control are in mini view format displaying to the side.
The X25 controls variable rate control (VRC) application of up to four products, while the X30 offers control of up to eight products.
"Users rave about the accuracy of the control and ease of use," James says. The ASC-10 allows Auto Section Control of up to 10 sections on VRC, with the added advantage of being able to bank up to three together, controlling up to 30 sections on the sprayer.
"The recently released Apollo sprayer ECU re-invents Topcon's spraying capability." Each Apollo ECU controls up to 10 sections, but these can be piggy backed to give a massive 32 sections under control.
"Combine this with Topcon's market-leading easy-to-use sprayer software and you have virtually endless capabilities," he says.
Apollo also has VRC capability. Other features include fence jet nozzle support, multi-line spray control and optional keypad at the rear for calibrations, ISO11783 compliance, and independently controlled sprayer nozzles.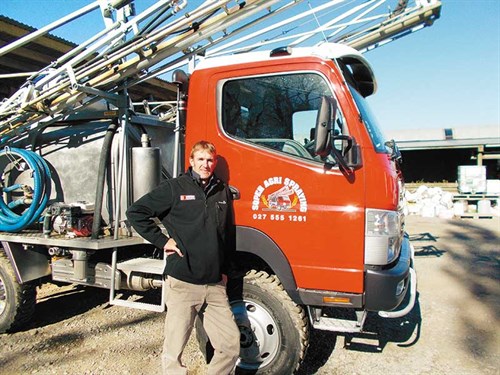 Mike Soper of Soper Agri Spraying in Canterbury, bought his Topcon X25 spraying system with ASC-10 almost a year ago and has been impressed with it from day one.
"Minimal harnessing made for a really tidy installation, and great manuals meant operation of the system was easy to learn," Mike says.
NORAC height control technology has been added to the Topcon portfolio. Using ultrasonic sensors to control the ride height of the sprayer boom at a user-defined height above the crop, allows the operator to concentrate on the sprayer rather than constantly manually adjusting the hydraulic controls.
James says, "This system works at faster speeds than its competitors and on practically all terrain types. It's standard equipment on many large self-propelled machines but can also be retrofitted to virtually any sprayer."
Keep up to date in the industry by signing up to Farm Trader's free newsletter or liking us on Facebook