Test: AgriKit Agitator 4501
---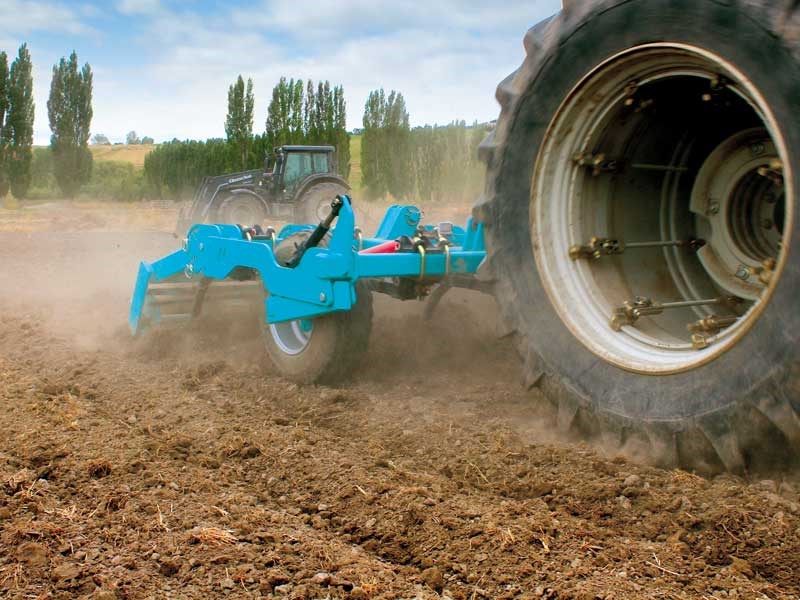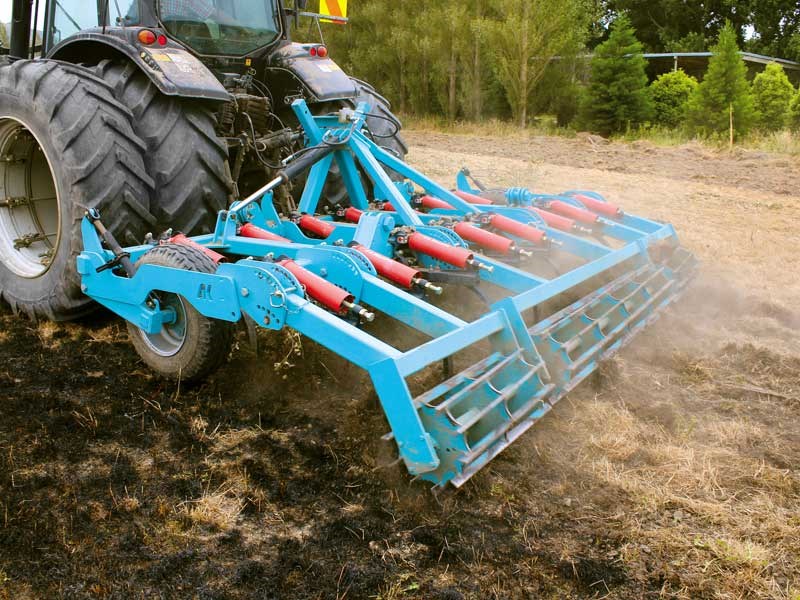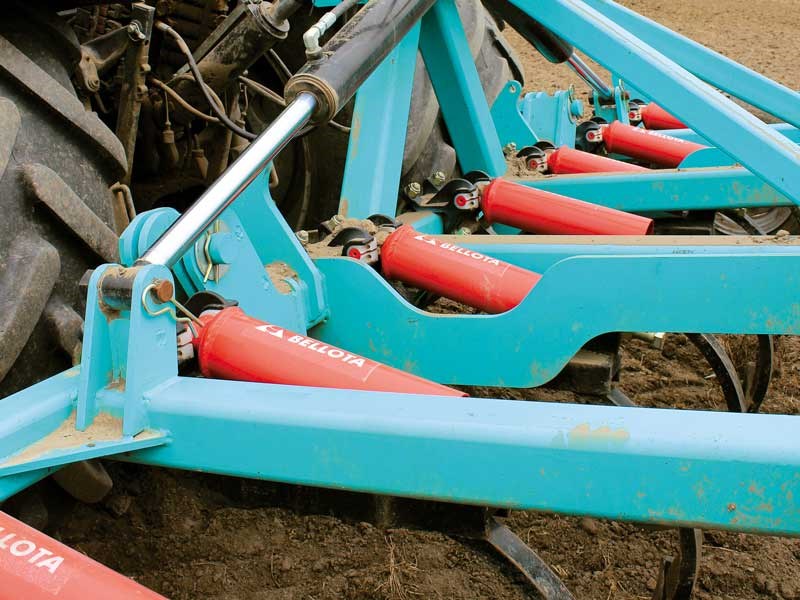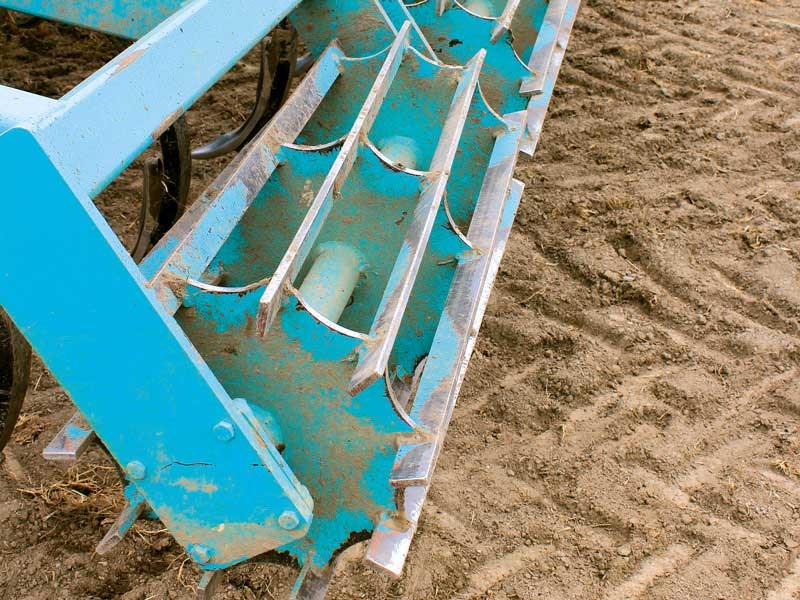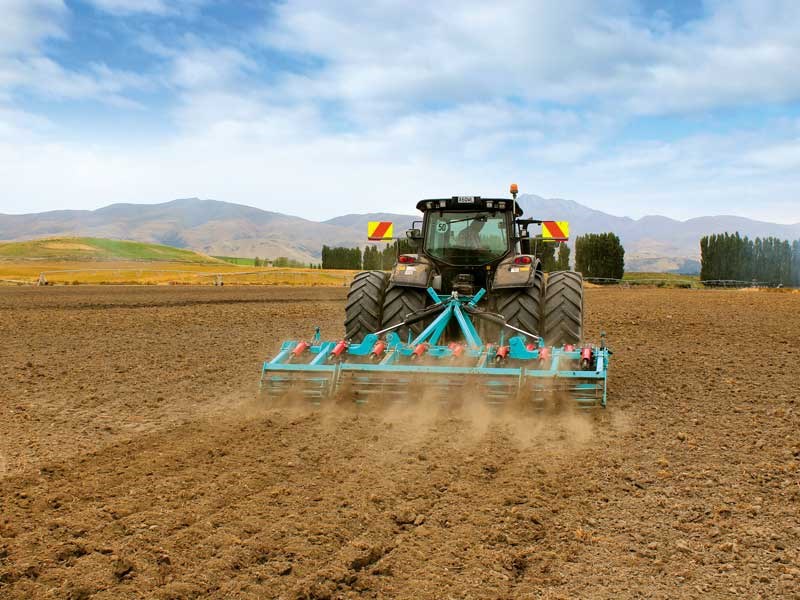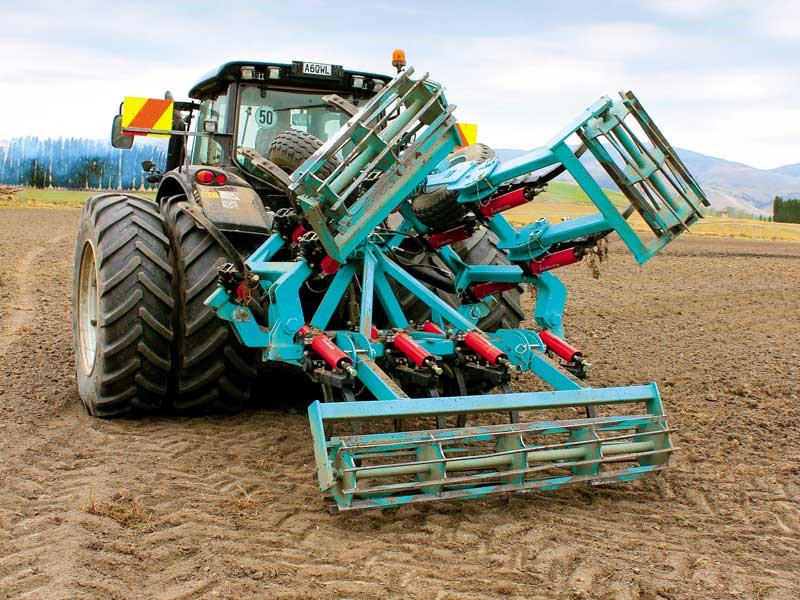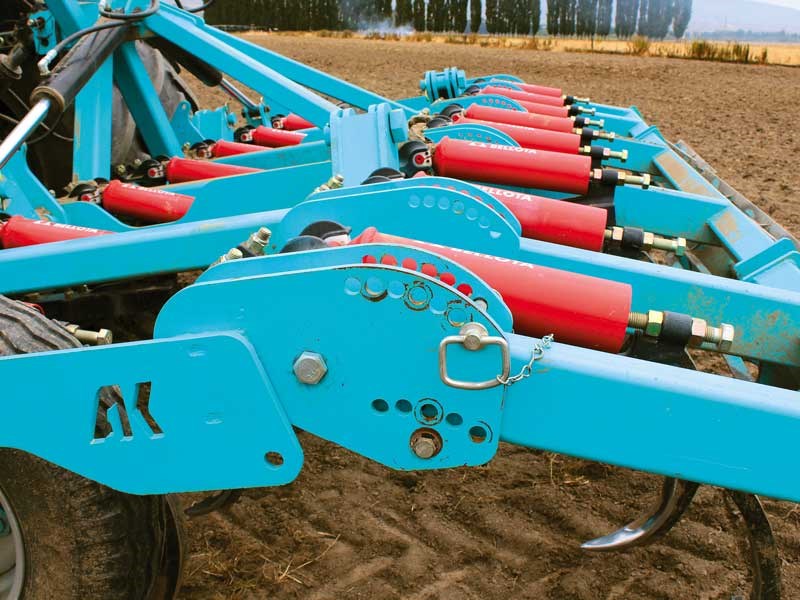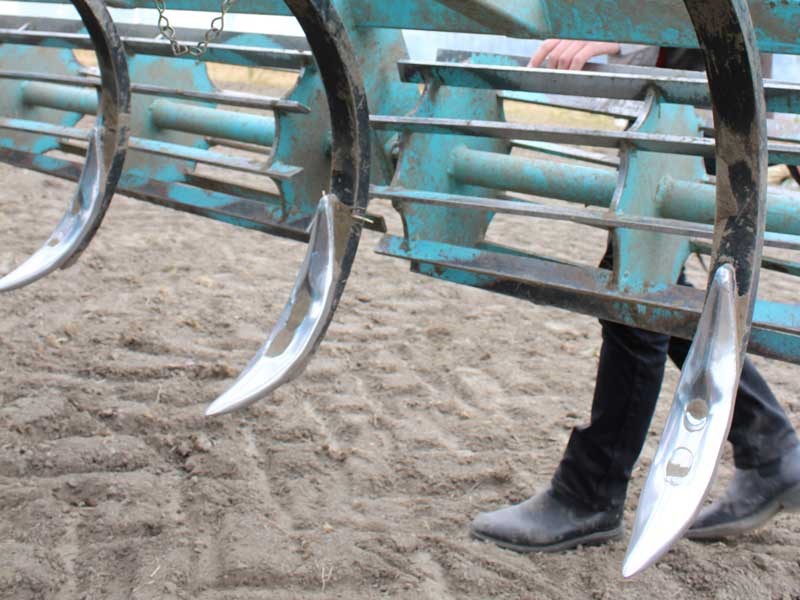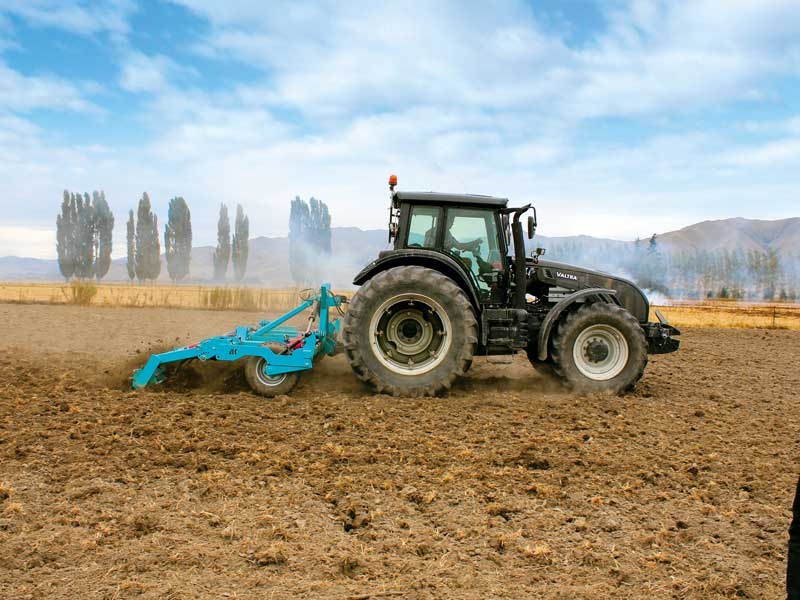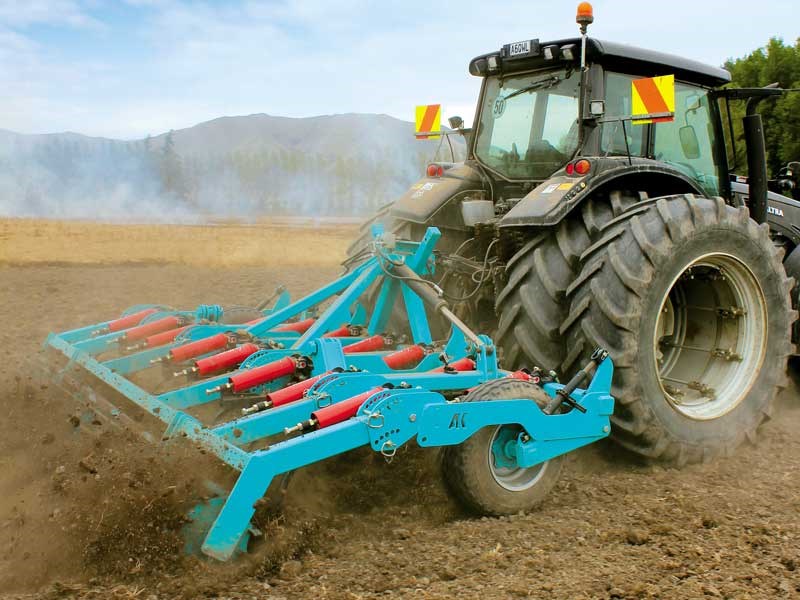 A versatile, New Zealand-built machine, the AgriKit Agitator from Wearparts is a kitset option that will appeal to many
It's no secret that I'm a pretty big fan of New Zealand-built machinery, especially if it can hold its own against anything imported. I'm sure many others share this opinion, and avid readers will probably remember Farm Trader featuring a new cultivator concept from Palmerston North-based company Wearparts. While it's great to see a local company building equipment in New Zealand, it is also something to see an idea taken to the next level, and Wearparts offer the ability to buy the machine in kitset form and build it yourself; something I found intriguing.
For a first-hand look at Wearparts' AgriKit Agitator in action, I headed up the Waitaki river in the South Island to Duntroon, where a 4.5-metre wide machine was being put to good use on a new dairy conversion. In fact, the entire property was being contoured and cultivated for re-grassing in preparation for the arrival of a herd of cows next season.
A Valtra T183 on the front had no trouble at all pulling the machine through previously disced ground and did a nice job. Just because we could, I tried it on some uncultivated ground to see how it went, and although it needed a few adjustments, it was no problem at all. Working speed is between nine and 12 km/hr, which with a 4.5-metre machine allows a large amount of ground to be covered in a short amount of time.
Construction
A seriously solid heavy-duty frame is a good starting point and this machine has been built with 9mm thick 100x100mm box section. Due to the flat pack design, all joins are tabbed into each other, not only to make sure construction is simple for those building it themselves but also because it gives even more strength in the joins.
The box section is capped on the ends and side plates are laser cut from 16mm thick plate for additional strength. An imposing headstock with bracing to the rear is used to couple the machine to the tractor with CAT 3 pins.
Although the machine has a 4.5-metre working width, two 3.5-inch diametre ramsare used to fold the wings up for transport, keeping the machine to a sensible and roadworthy 3.1 metres for travel. Interestingly, these rams are double acting and so force the wings flat while a hydraulic locking valve prevents the rams (and therefore the wings) from creeping up, not only when the machine is working but also when it is folded. Gauge wheels on the outer edges control the depth of the tines and ensure they follow the ground contour. The 10/75–15.3 tyres are easily adjusted with a ratchet style turnbuckle.
Tines
The 300mm tine spacing is achieved with 15 tines spaced over the width of the machine. The tines use a hefty 60mm wide 20mm thick bolt on point, which can be turned once to break into the soil. The width of this point was one thing the operator believed made all the difference to this machine. A cast iron mount carries the tine and clamps to the main box section frame with U-shaped bolts that hold them securely. Cleverly, the angle of the tine is adjustable in this mounting to vary the aggressiveness of which the point strikes the ground.
The Spanish Bellota mounts also include a spring tension system, which allows the tines 450mm of upwards travel out of harm's way if anything solid is struck. The tension is easily adjusted to suit conditions, with up to 300kg of breakout force available on each tine. To prevent damage and wear, each spring is encased in a steel tube. Pivot points between the spring and the tine use a nylon bush, which is robust and long lasting, without any maintenance requirements.
Roller
At the rear of the machine is a heavy cage roller to further break up clods and consolidate the soil, as well as helping the tines maintain an even depth. The height of the roller is easily adjusted with two pins and a series of holes to choose from, making it simple to set the machine. On the end of each section of the roller are large 50mm diametre greasable bearings to carry the weight. A rear towing clevis is good to see, giving options to be used in combination with other machines. While the cage roller did a good job on the day, there are some who I am sure would like the option of a packer or ring roller to suit their conditions.
Build it yourself
While Wearparts will sell a complete machine built by them, they are just as happy to sell a kitset, flat-pack version that you can build in your workshop to save money on freight and construction.
I'll admit, I was somewhat sceptical about this and how easy it might be get it wrong, but it seems that they have developed an almost foolproof system, with all the steel laser cut perfectly with tabs and holes that line up and lock the frame together before welding.
Other than a welder, virtually everything required is supplied, including an instructional DVD as well as a spray gun and two coats of paint. All of this should make a highly rewarding project to tackle over the winter months.  
Verdict
Without wanting to keep banging on about it, any New Zealand-built machinery that is holding its own with anything imported receives high praise from me, so long as it's competitively priced.
The AgriKit Agitator 4501 from Wearparts certainly meets the brief. High quality components and heavy-duty steel are used to create a versatile machine that will prove useful and up to the task in many situations.
The option to buy it as a complete machine or in kitset form will appeal to many, and I'm interested to see where the AgriKit range expands in the future.   
Keep up to date in the industry by signing up to Farm Trader's free newsletter or liking us on Facebook