Test: Kidd 430 Float Wing Mower
---
When Trelawney Stud wanted a robust machine that could cover large areas efficiently and would leave a tidy finish, the Kidd 430 Float Wing Gear Mower ticked all the boxes
Maintaining grass quality can be challenging at this time of year, but ensuring animals have access to fresh, actively growing grass is key to their health and productivity.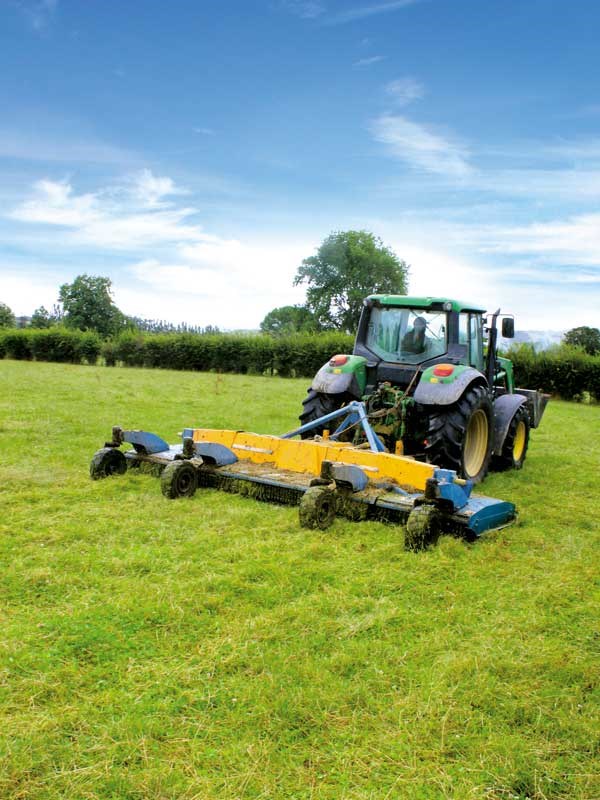 Mowing or topping off older dry material is a great way to encourage fresh regrowth. While it's always tempting just to run the hay mower over a paddock, a dedicated topper that can be set to leave a high residual height can make a huge difference. 
Recently I headed to Cambridge in the Waikato to see a Kidd gear mower in action, topping pasture at Trelawney Stud, where 150 horses are bred and trained.
The property also runs sheep and cattle. Keeping pasture fresh and tidy for the horses to graze is a top priority, so when Trelawney Stud decided to replace an ageing Trimax topper last year, there were a couple of important criteria—it wanted a robust machine that could cover large areas efficiently and would leave a tidy finish. The Kidd 430 Float Wing Gear Mower ticked all the boxes.
Design
Kidd machines are imported into New Zealand by Agrilife, based in Hamilton. Kidd Farm Machinery itself is based in Wiltshire in the United Kingdom, where it has been manufacturing equipment since 1947.
With a long-established reputation for well-designed and heavy-duty machines, the company produces a range of gear mowers built to tackle pretty much anything, from parks and reserves to pasture and crop residue as well as gorse, rushes and blackberry.
The range includes five machines from 2.65 metres up to an impressive 7.7 metres. The machine we tested sits in the middle of the range, at 4.3 metres wide.
On either side of the machine, hydraulically folded wings keep the transport width under three metres, with a mechanical lock to prevent unfolding when in the transport position.
When the wings are in the working position, a slotted hole allows each to move independently up or down by 15 degrees to follow ground contour. This worked well on the day, allowing the mower to remain effective over undulating terrain.
A robust CAT 2 headstock linkage incorporates a pivoting linkage on the top link. This allows the mower to move front to back so it also follows the ground contours. Double stands on the headstock make it simple to take the machine on and off.
Skids on the sides and centre are designed not to run on the ground so they don't leave any marks or lines—they are primarily there to help the machine ride over any humps or rough terrain and prevent scalping.
A chain curtain at the front and rear prevents foreign objects being thrown out of the mower. The double-skin deck adds to the overall strength of the machine and also means that if anything hits and dents the underside of the mower, the top isn't affected.
At the rear of the machine, there are four large pneumatic castor wheels which worked well on the machine when tested. The mowing height can be easily adjusted with a pin and holes on each castor wheel. The tractor linkage is then simply set slightly lower than the rear of the mower for the best finish.
Drive
The mower runs at 1000 PTO rpm, which, once running, ensures there is plenty of momentum for a clean, precise cut. The high blade speed also spreads the cut material evenly across the width of the machine.
Drive to the oil-filled gearbox above each of five rotors spaced across the width of the machine is through heavy-duty drive shafts, which transfer power with minimal losses. A slip clutch and shear bolts prevent serious damage if a solid object is struck, and an overrun clutch allows the machine to slow down at its own speed when stopped.
Blades
Each of the five rotors holds four blades. The rotors are timed and the blades have enough overlap to ensure a tidy finish. There is a choice of two different blade types: either a straight mulching blade or a stepped mowing blade for a lower cutting height.
The machine test was set up with two mowing blades and two mulching blades on each rotor, which gives the best of both worlds, chopping material twice to mulch it up.
An optional mulching baffle around each rotor is available to hold material in for further chopping, but on the day we tested the mower these had been removed as they weren't required for the job being done.
Under each rotor is an anti-scalping saucer. This is essentially a steel dish to help prevent blades from digging into the ground in undulating conditions. It is a simple but effective idea.
Verdict
At Trelawney Stud, the Kidd mower is being used behind a John Deere 6230. At just 95hp, this is probably as small as you'd want to go on this 4.3-metre machine in terms of horsepower.
Even though the property contour is pretty flat, another consideration is the fact there is more than 1.5 tonnes of weight hanging out behind the tractor, although this is only really noticeable when it's folded for transport.
On the light material that was being topped on the day I visited, the forward speed was around 15kph. This gives impressive work rates of more than five hectares per hour. Naturally, this would drop if the material being mown was longer.
Overall, the Kidd mower is yielding great results which the operator can't fault. It is well built and would work well in a wide variety of situations. Add to that some exceptionally good pricing and the brand is well worth a look if you're in the market for a mower.
Kidd 430 Float Wing Mower specifications
| | |
| --- | --- |
| Working width | 4.3m |
| Transport width | 2.89m |
| Weight | 1600kg |
| Power requirements  | minimum 80hp |
| PTO speed | 1000rpm |
| Rotors  | 5 |
| Blades per rotor | 4 |
Pluses
Heavy-duty robust design 
Gear- and shaft-driven for low maintenance and minimal power loss
Slip clutch and shear bolt protection to the drive line
4.3-metre mowing width with a 2.9-metre transport width 
Excellent ability to follow the ground contour 
Blade options to suit the intended use
Minuses
Weight of the machine stud could be an issue on smaller tractors
See more mowers for sale in NZ.
Watch the Kidd 430 Float Wing Mower in action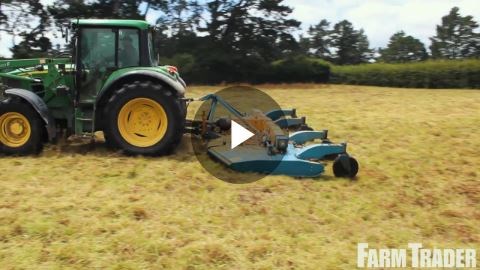 Keep up to date in the industry by signing up to Farm Trader's free newsletter or liking us on Facebook