Test: Schaffer 6680T
---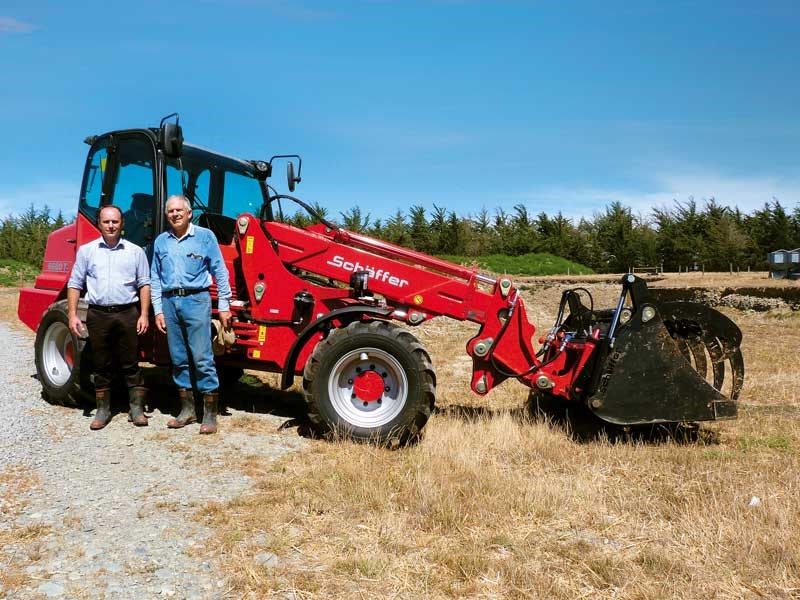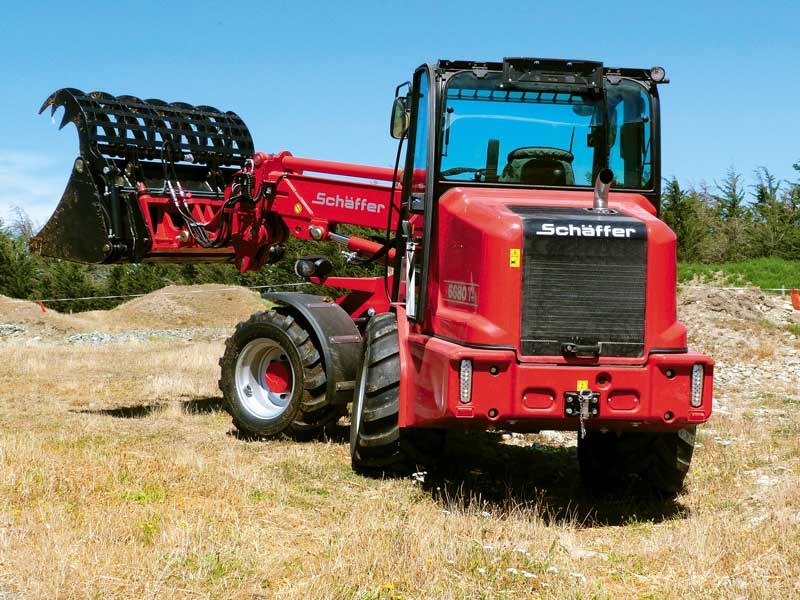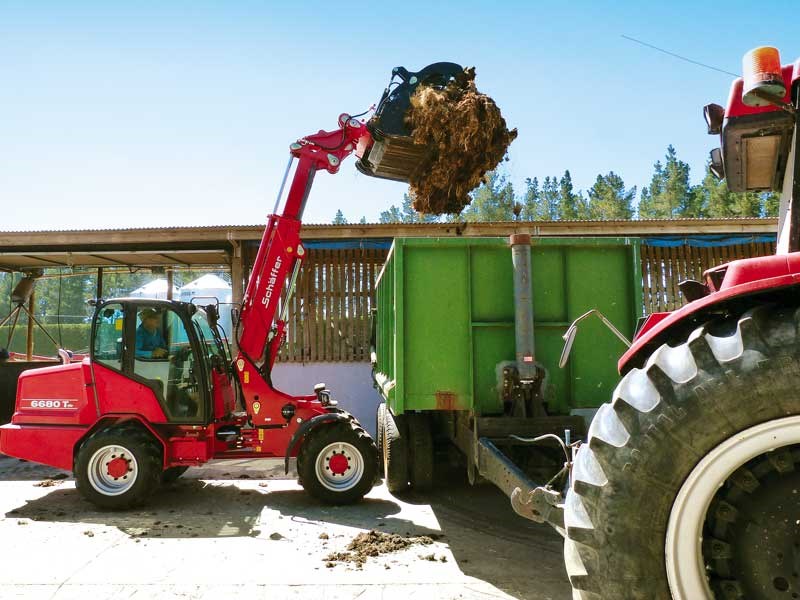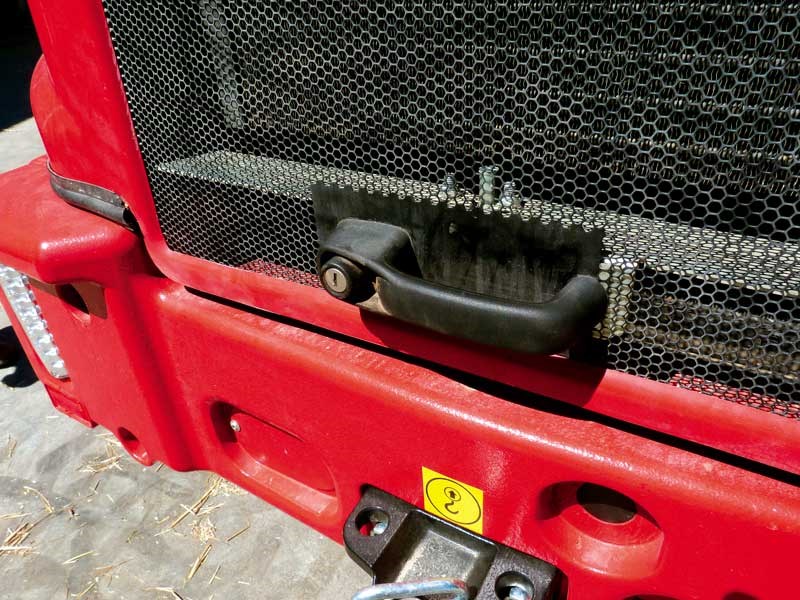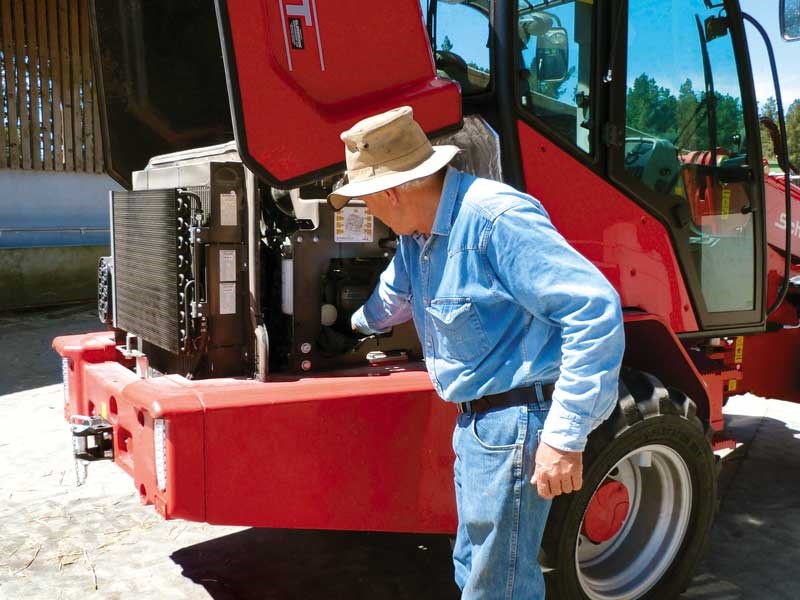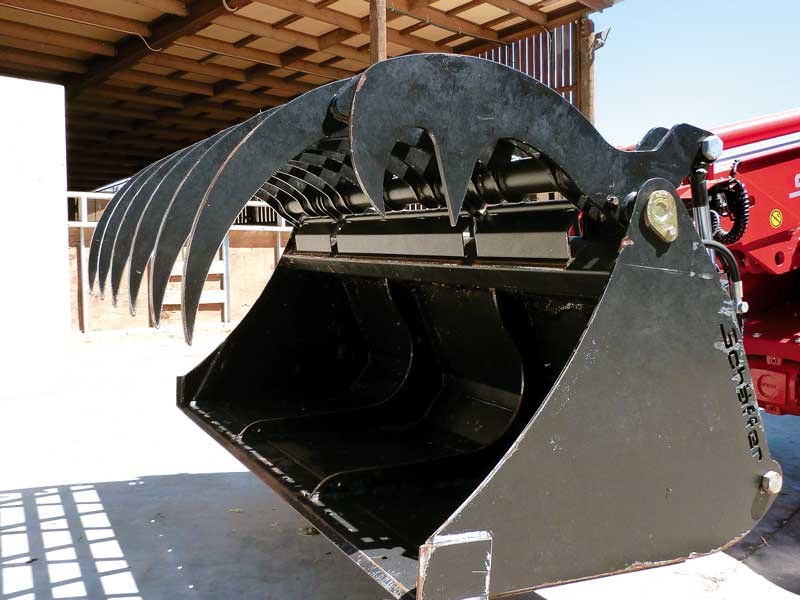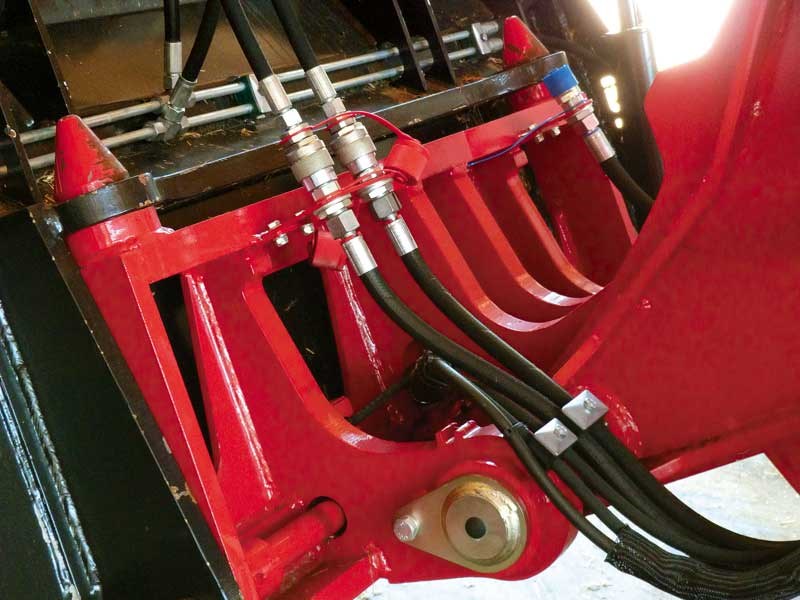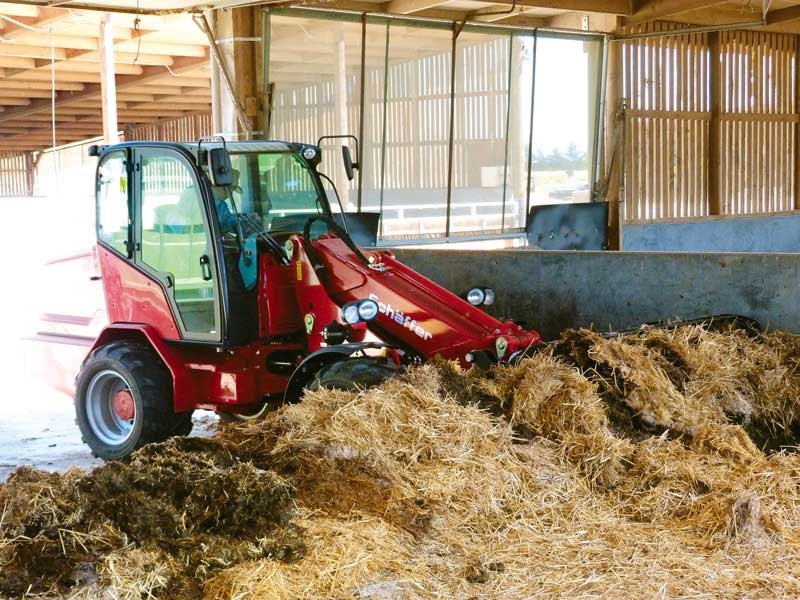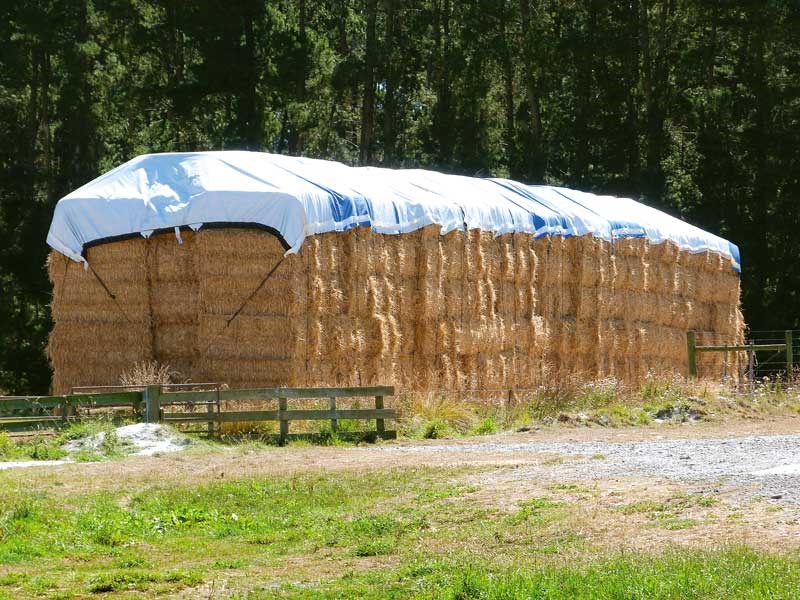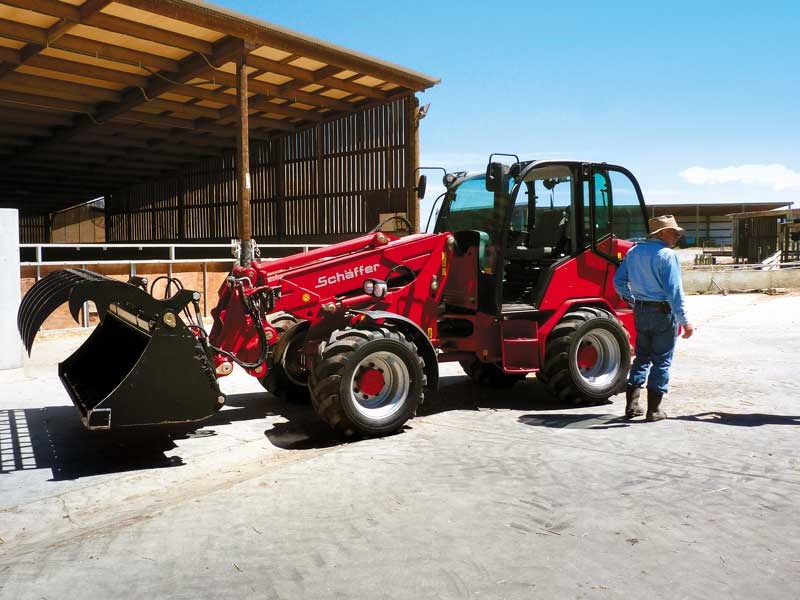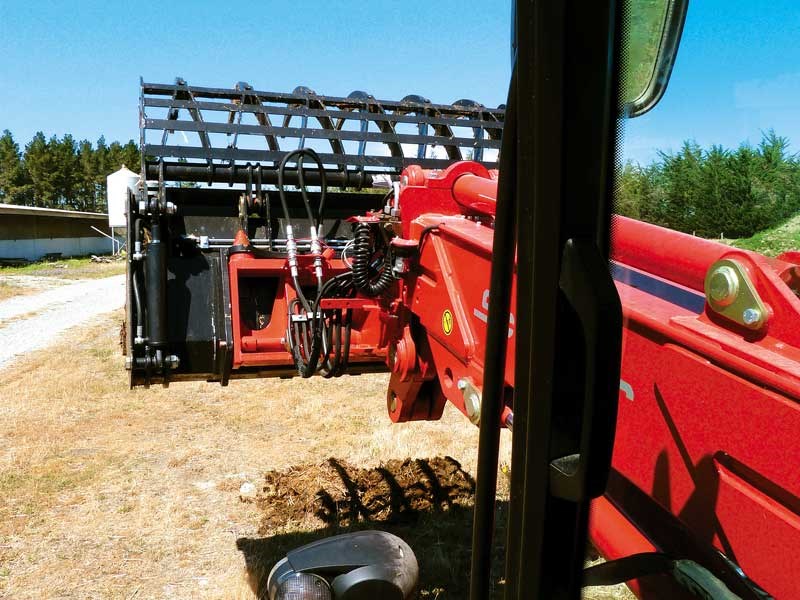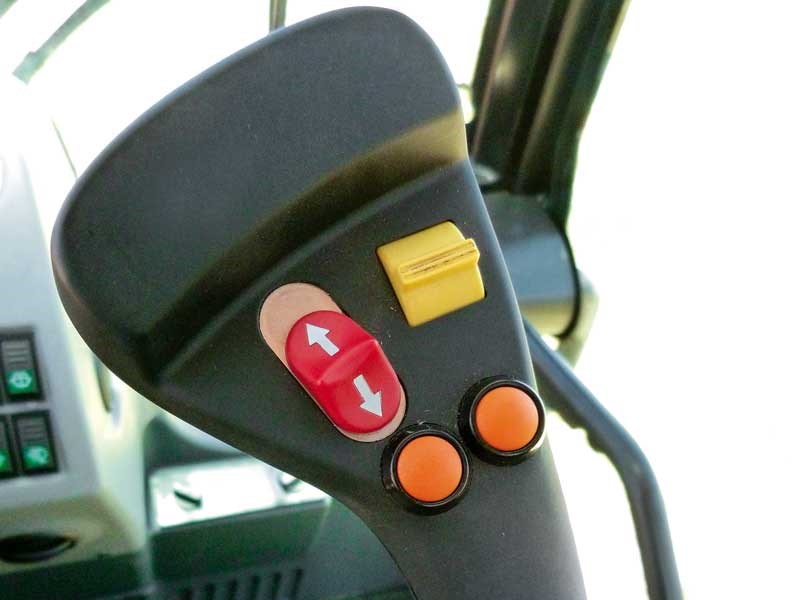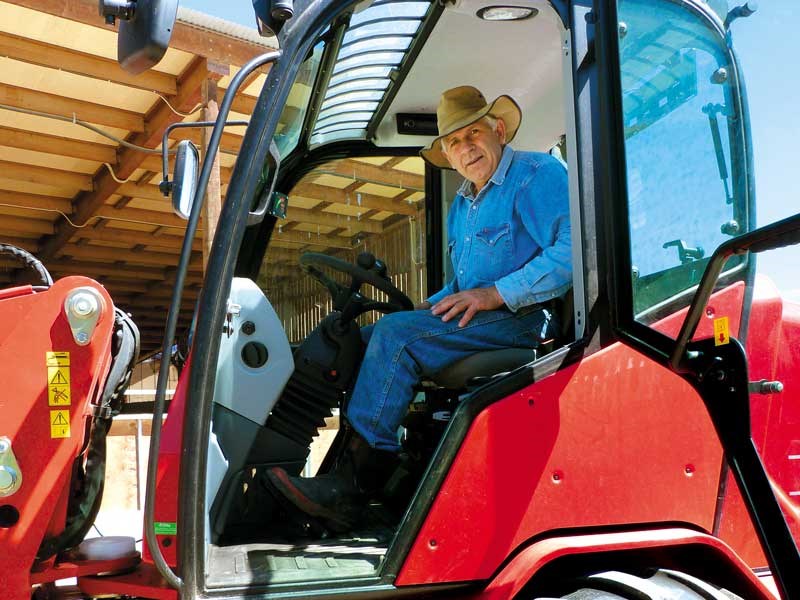 Farm Trader checks out the Schaffer 660T telescopic loader
Farmers throughout our great country are well known for their matter-of-fact point of view and commentary, so when the Farm Trader crew took a trip to Rakaia to visit Canterbury pig farmer Paul Davey, we knew we could expect an honest critique of his Schaffer 6680T telescopic loader, recently purchased from Glenbrook Machinery.
Paul Davey and his wife Sally have owned and operated Stonewall since 1984 and have an inventory of around 8000 sows and piglets.The farm operates a free-farm system, whereby the sows are farmed in paddocks and piglets are bred in small huts where they stay until they're weaned.
On the day of weaning, piglets are placed in deep straw-bedded weaner barns with kennels, where they live for five weeks.
After their five-week stay in the weaner barn, they're moved to larger 'finisher' barns where they are kept until they reach bacon-weight at around 18 weeks of age.
Driving onto the Stonewall property, we passed several stacks of covered straw bales, the largest (similar to a sizeable Auckland apartment block) of which we were told would typically last Stonewall around 35 weeks.
Viewing one particularly large stack of straw, it was immediately apparent that the placement and removal of such a large volume requires the input of some serious mechanical equipment.
When Paul made the decision to upgrade the yard loader he was using to remove and replace the deep straw bedding in his pig barns, he had a definite list of specifications to fulfil his requirements.
As the operation uses a lot of straw, Paul needs to make handling the machine as easy as possible for his staff, both in placing the bedding and removing the compost.
Manoeuvrability was an important factor when deciding which brand of machine to purchase, as was easy access in and out of the cab and the engine compartment for servicing and maintenance.
Aside from needing good manoeuvrability to get into tight spots in the barns, any loader considered also needed exceptional traction capability, especially when removing the manure-filled straw from the barns.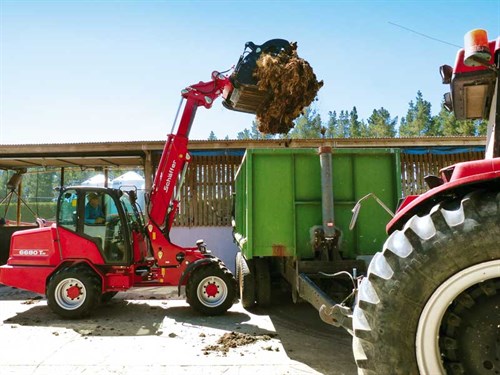 While loading the relatively light dry straw into the barns requires a lower level of mechanical effort, the removal of wet straw is another matter, as the machine needs good breakout capacity to perform this part of the operation on a smooth and slippery concrete floor.
To add further considerations to the equation, the tasks need to be carried out by a telescopic loader, with a high-lift capability to transfer the load to high-sided trailers, which deliver the load to windrows for composting.
While you may think that it's a big ask to find a wheel loader narrow and stable enough,  with a long reach that can turn on a sixpence, along with having the right amount of power to work in a harsh environment for an extended period of time, the Schaffer 6680T ticked all the boxes.
While researching a loader to fulfil his needs, Paul spoke to Phil Pinker at family-owned Glenbrook Machinery, from whom he'd purchased a smaller Avant machine a year or two earlier.
After discussing Paul's requirements at length, the two men decided a Schaffer pivot-steered 6680T telehandler would be the right fit for the job.
Paul was impressed by the Schaffer's specifications and believes its "good simple German engineering" and Deutz turbocharged diesel engine are in keeping with his philosophy of buying strongly built and reliable equipment.He was also impressed by the fact Glenbrook Machinery were happy to have the mechanical servicing company he uses, AK Tech Services Ltd of Rolleston, carry out all servicing of his new Schaffer loader.
Although at the time of our visit, the loader had just 40 hours on the clock, to date, Paul is extremely pleased with its performance and capabilities.
He says that although the hydraulics are a little slower than he expected, this is offset by the fact that the joystick control is ergonomically placed and provides a smooth and comfortable multi-operation.
Other features of the 6680T that impress him are the efficient air-conditioning unit—a feature Paul says is a critical part of his operation in the harsh Canterbury climate (both summer and winter)—and the tapered engine cowling, which affords less tail-out swing and provides the operator with a clear view to the rear from the cab, assisted by two large rear vision mirrors.
Turning circle is tight, overall visibility good, and the hydrostatic transmission provides smooth changes of speed and switching from forward to reverse. The pivot-steered Schaffer telehandler 6680T features a high seating position for a clear view in all directions. Its windscreen pulls up into the roof and has no crossbar, providing an unobstructed view of surroundings.
So all in all, it's a well-thought-out decision with a successful outcome.
The last word on the Shaffer 6680T telescopic wheel loader's suitability for use on a pig farm goes to owner Paul Davey, who says he's happy with the machine's operation and performance and that overall it looks set to be a good machine for his operators. He says he's confident that it will serve them for the long term.
Keep up to date in the industry by signing up to Farm Trader's free newsletter or liking us on Facebook